Walmart's US e-commerce sales up 43% in Q4, thanks to growing online grocery business
This article by Sarah Perez at Techcrunch.com may be of interest to subscribers. Here is a section:
Walmart has also made shipping to your home more affordable. In 2017, Walmart introduced an alternative to Amazon's pricier Prime membership with free, two-day shipping on orders of $35 or more. This past year, it expanded free, two-day shipping to its marketplace items by working with hundreds of its top sellers and third-party fulfillment providers, like Deliverr.

The company last year also launched a new, more personalized website, which included a revamped Home section, as well as a cleaner, more modern design and sections that showcased items trending in the shoppers' local area. The redesigned website made it easier to order groceries and reorder favorites, too.

In November, eMarketer noted Walmart had overtaken Apple to become the No. 3 online retailer in the U.S., with Walmart (including its Jet and Sam's Club brands) poised to capture 4 percent of all online retail by year-end. Amazon, of course, remained No. 1, followed by eBay.
Walmart is making a big push into free 2-day shipping which is effectively the gold standard of online service provision. I sat in on a conference call last week with the company and the CEO of Deliverr, which is offering third party sellers the opportunity to circumvent Walmart's own criteria for two-day shipping by sending inventory directly to Deliverr's warehouses. That is an analogue for the Fulfilled by Amazon program which is the foundation of Prime delivery.
Walmart's backend for sellers is antiquated and its customer support for sellers is woefully inadequate. It also insists on pricing parity across platforms so consumers cannot arbitrage. However, if it can fully roll out Prime-like service to its customers without the sticker price of Amazon that will be a significant achievement. What I notice from Deliverr's shipping calculator is it is more expensive for small items but considerably less expensive for large items. That is going in inhibit the ability of low margin items to be sold via the website but is perfect for the home and kitchen segment which is generally represented by larger more expensive items and accounts for the majority of sales.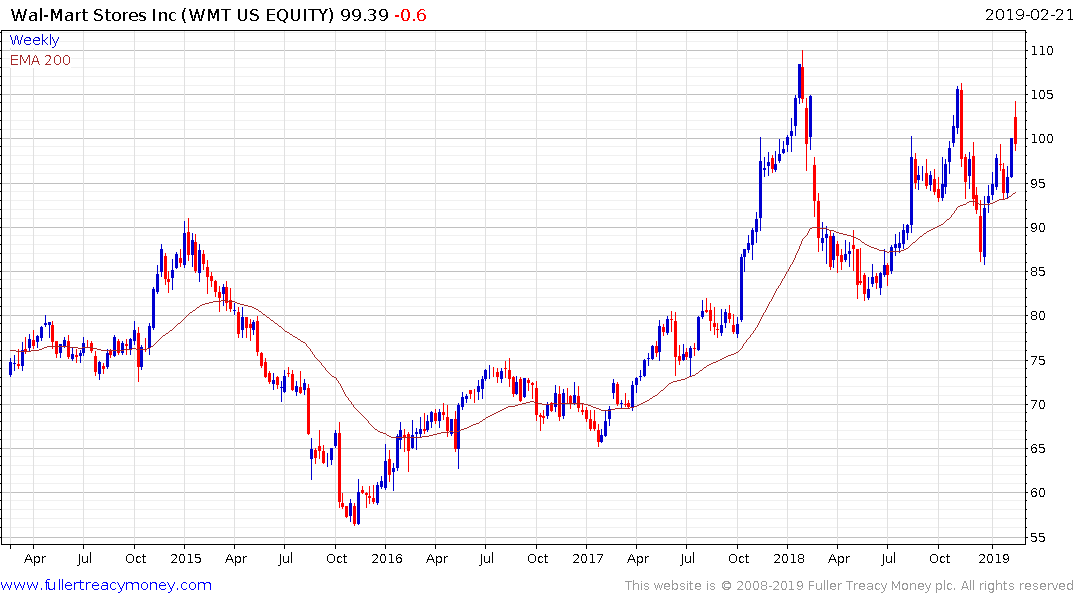 Walmart has been forming a wedge or triangular pattern over the last 12 months and will need to sustain a move above $105 to confirm a return to medium-term demand dominance.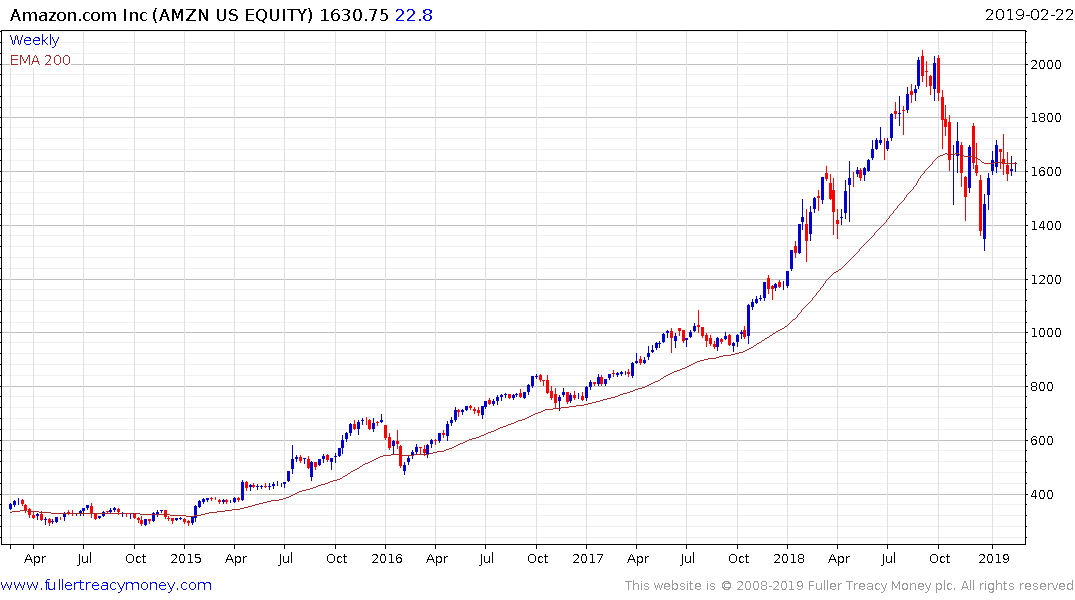 Amazon has been ranging in an inert manner since early January and will need to sustain a move above $1700 to confirm a return to demand dominance.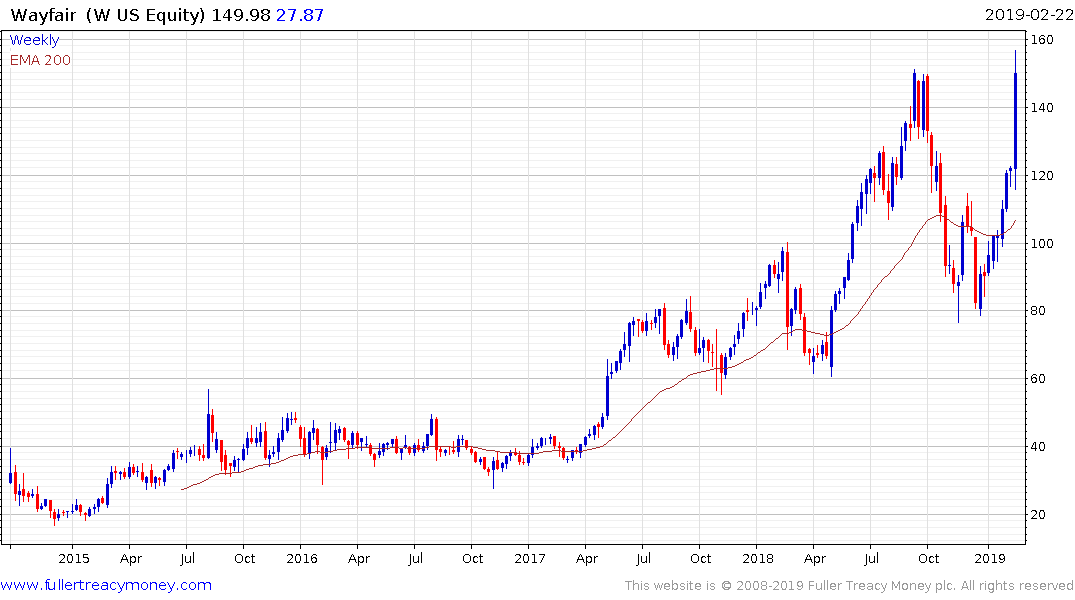 Wayfair surged higher following strong earnings and a narrower loss today. That is a testament to the high margins on offer in the home and kitchen segment but also to the lower cost of selling these goods without the overhead of retail locations.
Back to top