Wait Times for Chip Deliveries Grow Again as Shortages Persist
This article from Bloomberg may be of interest to subscribers. Here is a section:
Lead times -- the lag between when a chip is ordered and delivered -- increased by three days to 26.2 weeks last month, according to research by Susquehanna Financial Group. In January, the group reported that delays were getting shorter, the first sign of improvement since 2019.

Though the lag times have now increased again, they aren't growing quite as quickly as during much of 2021. But certain sectors were hit worse than others. Delivery times for microcontrollers reached a high of 35.7 weeks in February, according to Susquehanna's research. Lead times also increased by a week and a half for power-management components. Both are essential parts of many electronics, including car components.

The global shortage of semiconductors began in the first half of 2020, driven by pandemic-fueled demand for consumer technology and vehicles. The scarcity of chips has held back production of everything from smartphones to pickup trucks, leading to billions in lost revenue and contributing to inflation by raising costs.
Ukraine is a major supplier of neon gas. It's an essential component for the production of semiconductors. The war in Ukraine is therefore contributing to the shortfall in supply. At the same time, the increased demand for all sources, including military are inhibiting the balancing out of the market.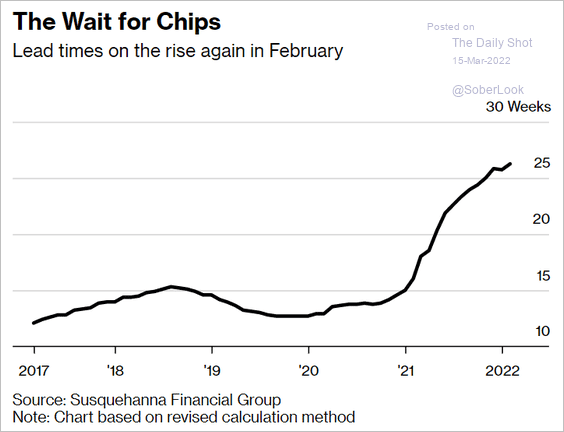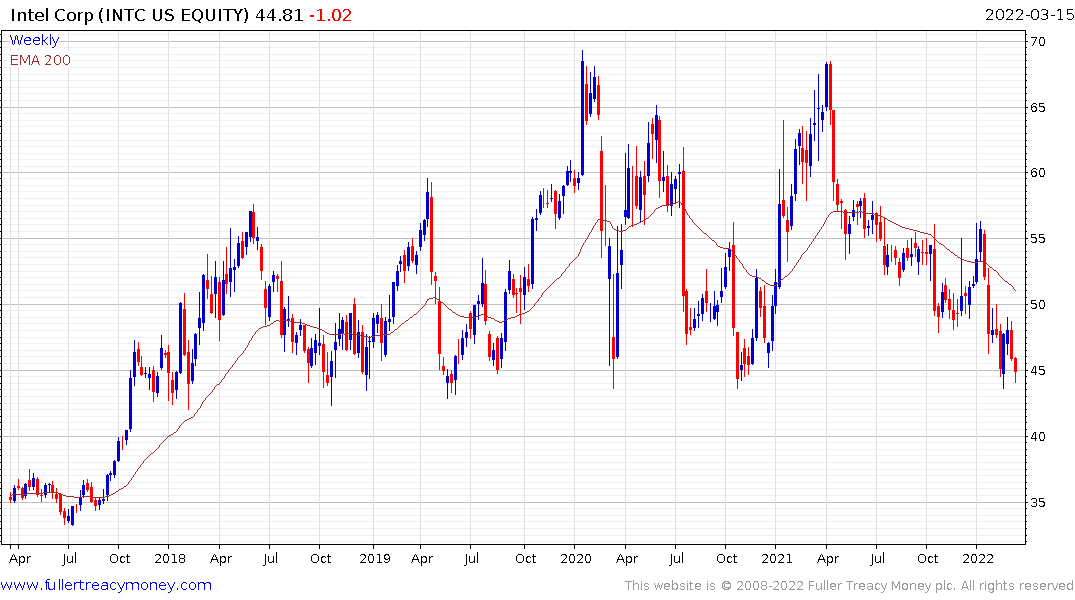 Intel made another big spending announcement today to increase supply. Semiconductor companies are competing to outspend each other. These decisions are being warmly received by investors but nothing has happened to question the cyclicality of the semiconductor sector. When these factories enter production, supply is likely to overwhelm demand. That's not an imminent threat but it is inevitable within a couple of years.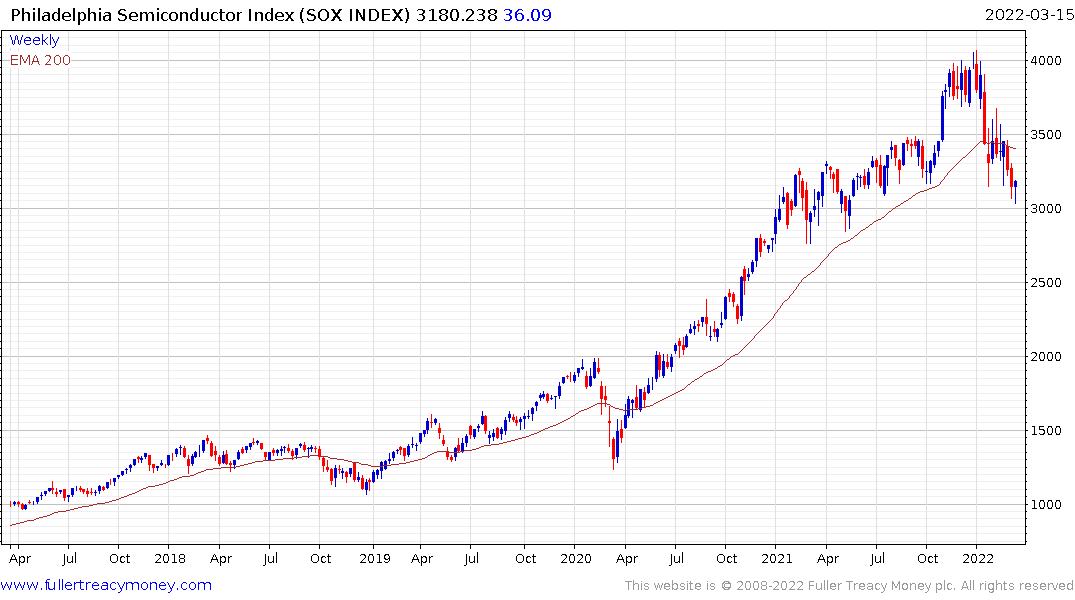 The Philadelphia Semiconductors Index rebounded today from the psychological 3000 level as risk appetites improved.
Back to top