Voltswagen Is the Perfect Example of German Humor
This article by Chris Bryant for Bloomberg may be of interest to subscribers. Here is a section:
This week Volkswagen AG provided a lesson in just how difficult it is to "be Elon." VW's U.S. arm claimed it was changing its corporate name to "Voltswagen," denied it was an April Fools' Day joke, then admitted that, um, it was in fact an April Fools' Day joke gone wrong.

The German giant has been riding a wave of investor excitement about its electric-car strategy. Thanks in part to some clever social media and marketing, VW seemed to have cracked Musk's knack for share-price boosting publicity. The more frequently traded VW preference shares are close to a six-year high.

News of the purported name change helped VW's American depositary receipts — the ones favored by U.S. retail investors — to climb as much as 12.5% on Tuesday. Which is where this cringeworthy incident goes from being a disastrous attempt at humor to something potentially more serious.

I'm not suggesting VW's gaffe was an attempt to manipulate the stock market and I doubt the U.S. Securities and Exchange Commission would view it like that. It's a reminder, however, that we now live in the meme-stock age where even bad jokes can add or subtract billions of dollars in market value. It's a minefield for corporate executives to navigate.
The market liked the Voltswagen idea. That's going to give Volkswagen's board something to think about. Tesla prospered because it gained a near monopoly on California's carbon credits when Karma went bust. That allowed it fund loss making operations and meet payment deadlines while it was building its first battery factory. Many people wonder at Tesla's business model. Is it a car company, a solar company or a battery company? The most accurate description is it is a regulatory arbitrage company. That's a consideration every company board should be discussing.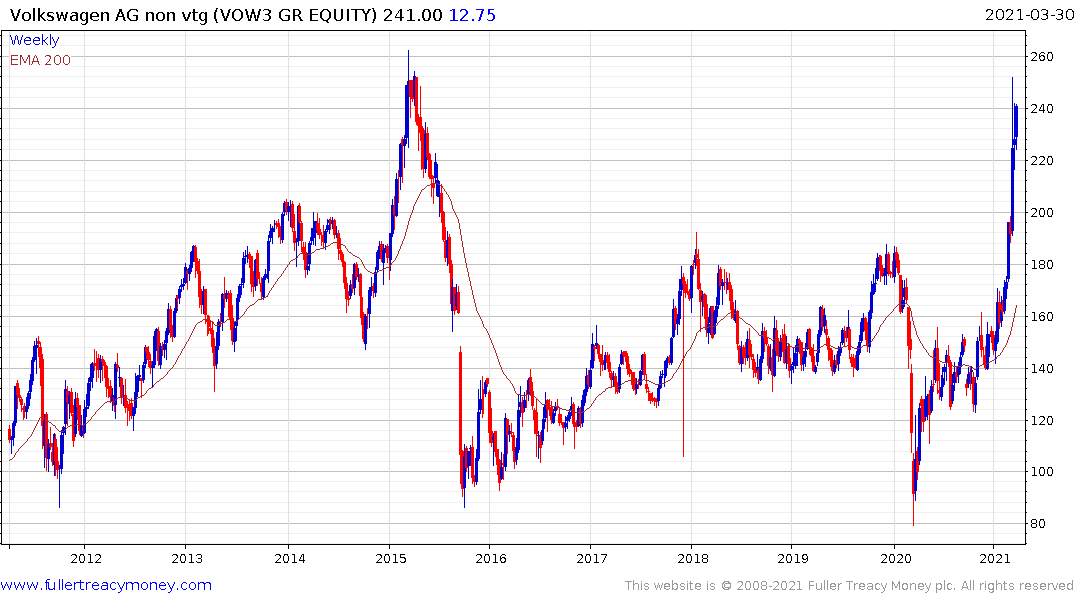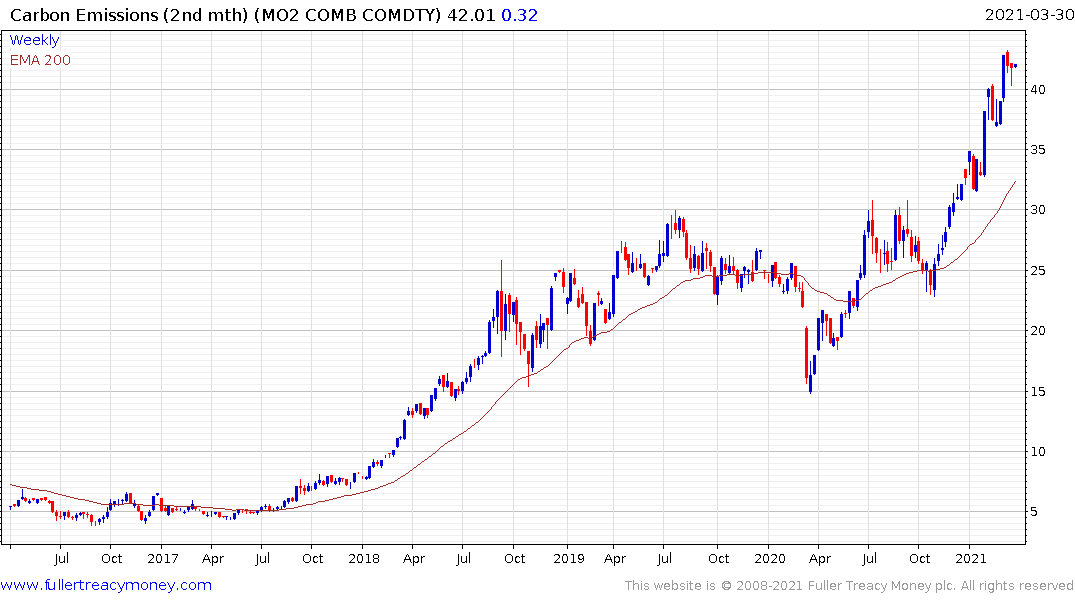 European carbon emissions prices remain in a clear uptrend and continue to hit new highs because it is a politically supported market. Any company producing emissions is going to need to pay dearly for the privilege. If they are to avoid passing on these costs to consumers, they will need to adjust their business models. It is certainly better to be paid in carbon credits than to pay them.
Since Tesla is now building a battery factory in Germany, pressure is coming to bear on the domestic auto sector to evolve. The last thing they want is to fund Tesla's expansion in their home market. The only way to avoid that is to build more electric vehicles. With that realization Volkswagen's shares are close to being absolved of the diesel cheating sin as they test the 2016 peak.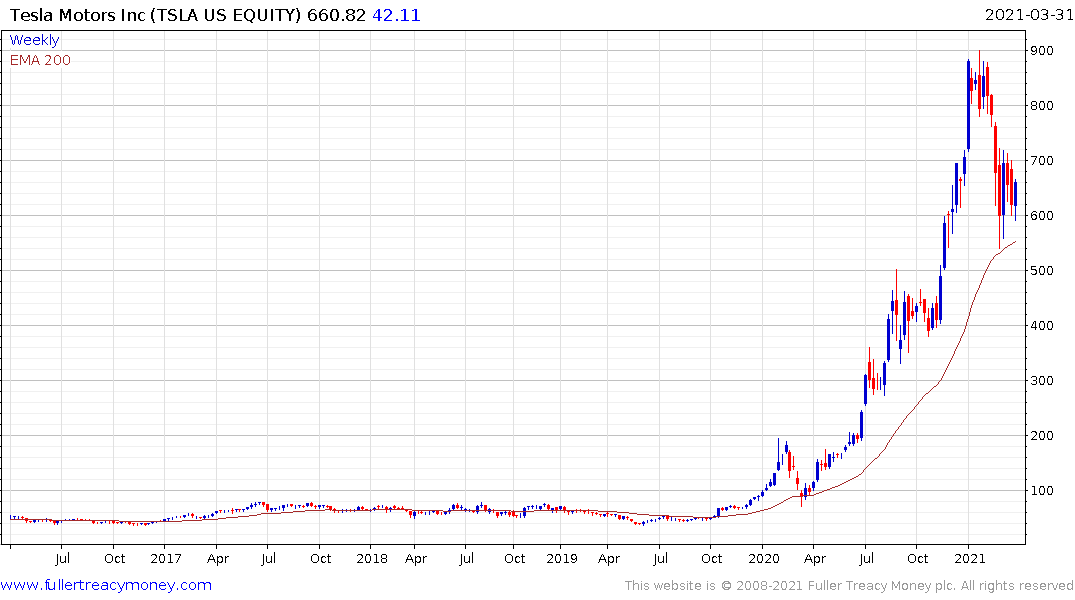 Tesla continues to steady in the region of the trend mean and a sustained move to new lows would be required to question the trend's broad consistency.
Back to top