Volkswagen Says Chip Crisis Won't Ease Until Second Half of 2022
This article from Bloomberg may be of interest to subscribers. Here is a section:
The pandemic exposed a "structural gap" between chip production and demand, and the disruption from the virus has only exacerbated the imbalance, Keogh said. But it hasn't been all bad for automakers.

Tight inventory has led to soaring prices and minimal incentive spending, padding the companies' bottom lines. That helped Volkswagen's U.S. business turn a profit in 2020 for the first time in eight years, Keogh said, following a revamp of its lineup from sedans to SUVs.

When semiconductor shortages eventually ease, Volkswagen plans to keep fewer cars on dealer lots, because it has proved to be more profitable for manufacturers and dealers, Keogh said.

"Going back to the days of having 100 to 120 days' supply is not going to happen," he said. "Now, people have 30 to 40 days' supply and it's working quite fine. Somewhere in that 40 to 50-day camp would be a beautiful thing."
Does anyone remember all the talk about building resilience into the supply chain after the pandemic. The reality seems to be very different. Companies have found limited supply is working just fine for their businesses and they are achieving better prices than they thought imaginable only a couple of years ago.
Large numbers of companies limiting supply, to keep prices high, is an anti-competitive measure so it is only a matter of time before this practice comes under scrutiny.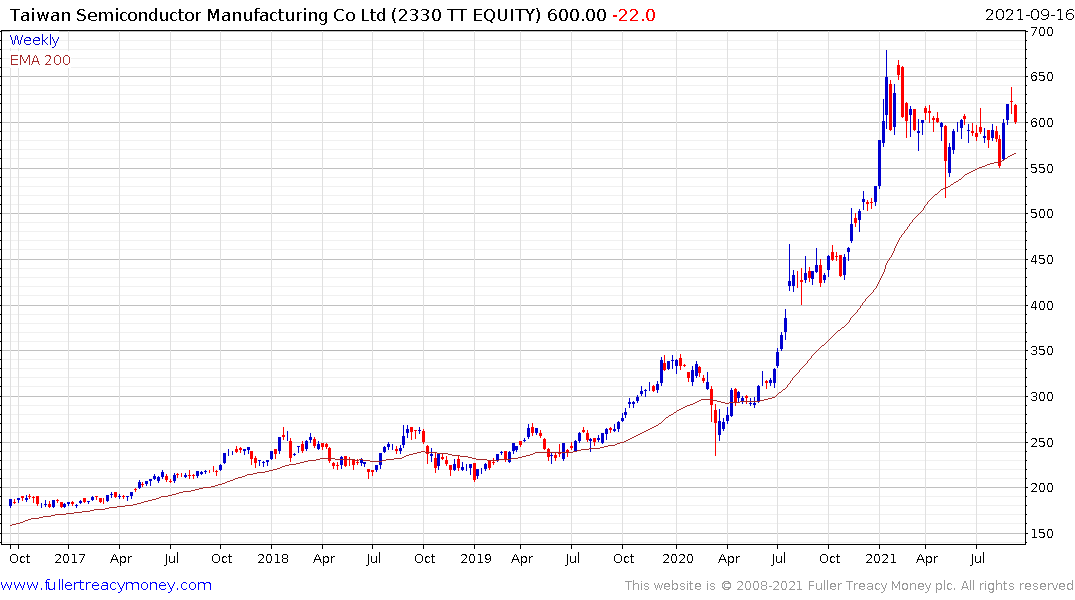 Taiwan Semiconductor announced in July that they are going to increase supply substantially by December. Nevertheless, that can't come fast enough for many companies.
Auto and kitchen appliance wait times for deliveries continue to be stretched. We ordered a Miele dishwasher in June. It was due to be delivered next week. Now the expected delivery is January. That's just one example of the tightness in the supply chain at present.
Taiwan Semiconductor failed to hold the breakout from the six-month range earlier this month and is now pulled back once more. It needs to hold the lows near TWD550 if top formation completion is to be avoided.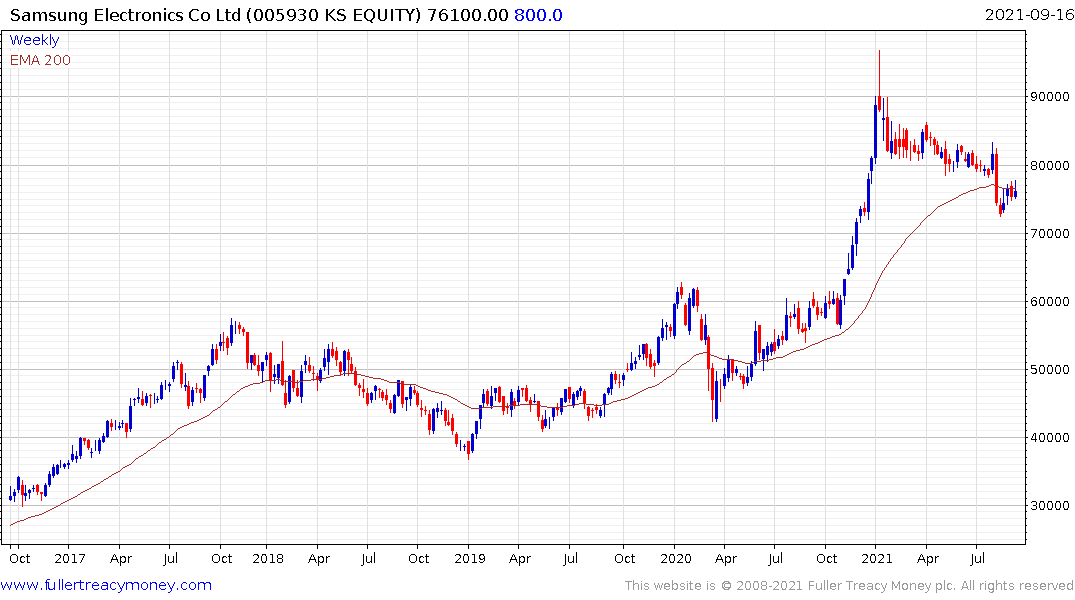 Samsung Electronics pulled back sharply in August and has failed to rebound. It is now encountering resistance in the region of the trend mean. A sustained move above KWR80,000 will be required check the slide and offset top formation completion characteristics.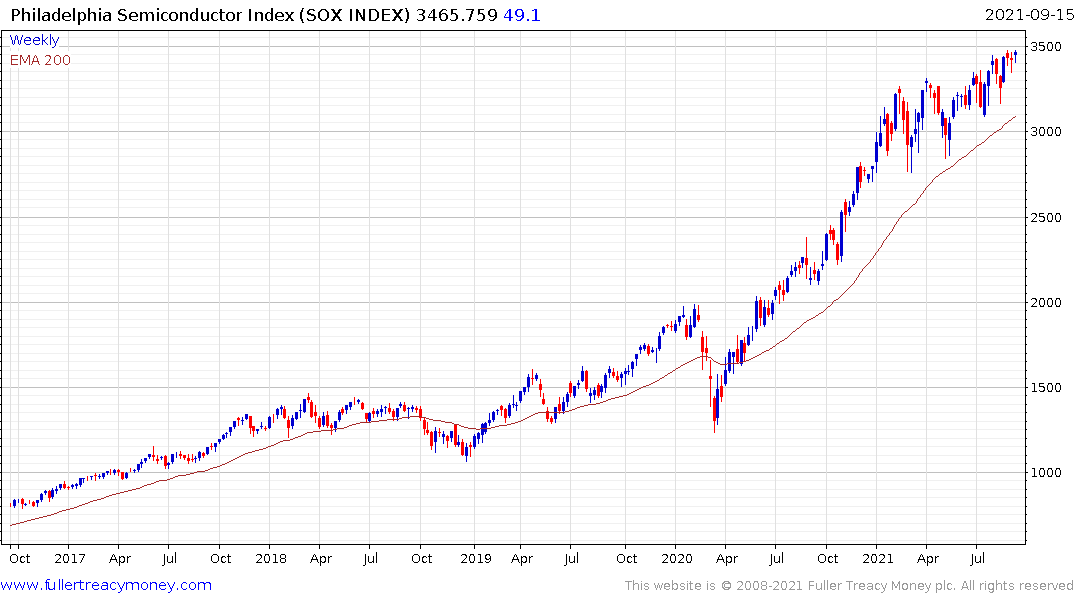 The Philadelphia Semiconductors Index continues to exhibit relative strength and hit a new closing high today.
Back to top