Visa Takes First Step Into NFTs With CryptoPunk Purchase for Almost $150K
This article from coindesk.com may be of interest to subscribers. Here is a section:
Visa's head of crypto, Cuy Sheffield, said in a blog post that the main purpose behind Visa's purchase was to learn more about the growing market. "We think NFTs will play an important role in the future of retail, social media, entertainment and commerce," Sheffield wrote. "To help our clients and partners participate, we need a firsthand understanding of the infrastructure requirements for a global brand to purchase, store, and leverage an NFT."

He also said Visa wanted to signal its support for the creators, collectors and artists who are developing NFT commerce, as well as to "collect an NFT that symbolizes the excitement and opportunity of this particular cultural moment."

​Sheffield further compared NFTs to the early days of e-commerce in which small businesses were empowered to sell online and reach customers worldwide. "We can envision a future in which your crypto address becomes as important as your mailing address," Sheffield wrote.
Visa paid $150,000 for a soundbite. If they are trying to make a market in nonfungible tokens that's a small price to pay. It's a sector that is exploding with interested counterparties.

The thing I find interesting is the alt-coins are performing much more strongly than bitcoin at present. Historically, that has been a sign that trading fervour is overtaking rationality in the crypto market.

I have some sympathy with the view that artists should have a residual interest in the value of the products they create and NFTs help to offer than option. It is also worth examining how digital assets, whether art or not, should be valued and copyrighted. However, the reality for any fashionable art market is that the works are only worth what someone is willing to pay for them today and every collectibles' market has fads.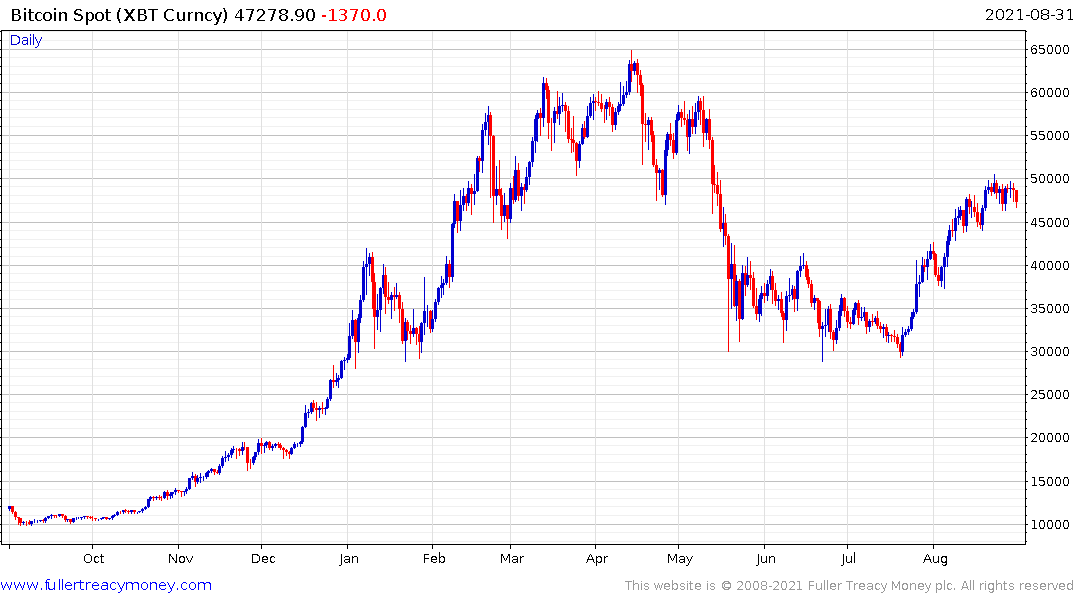 Bitcoin continues to pause below the psychological $50,000 but is hold its tight short-term range.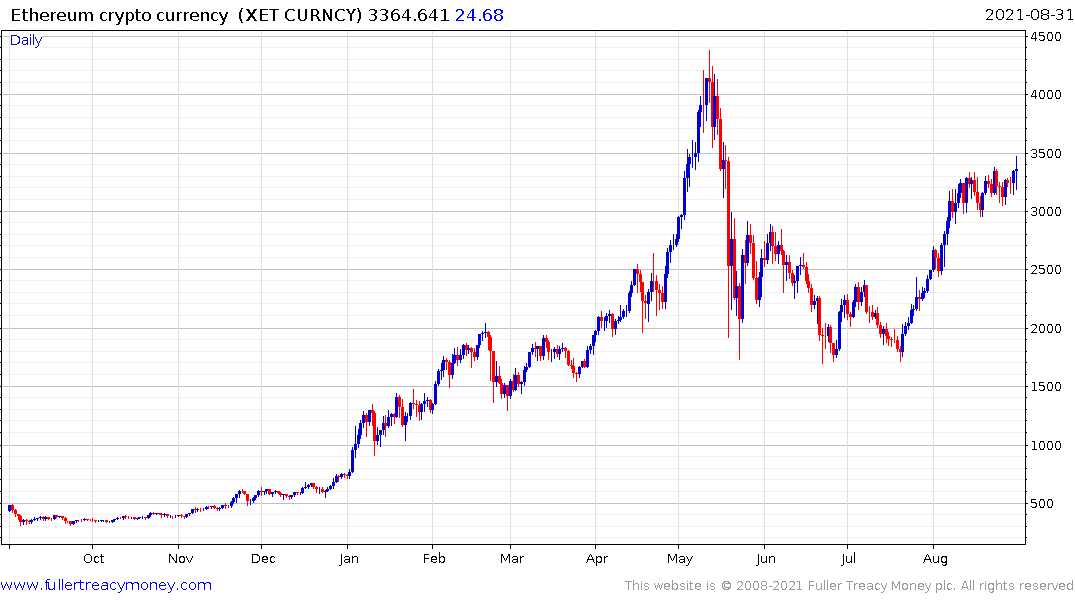 Ethereum broke on the upside today to reaffirm its recovery.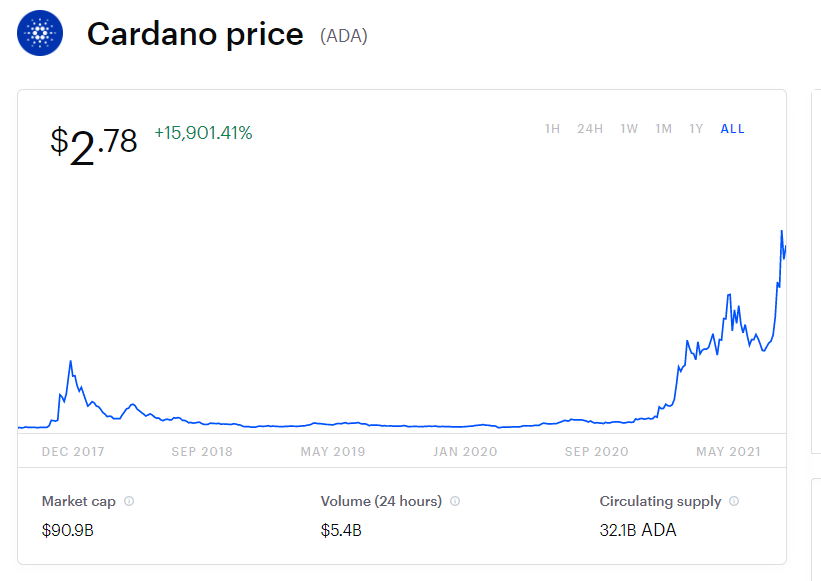 Cardano broke out to new all-time highs two weeks ago.
Ultimately, I see cryptocurrencies as a product of extraordinary monetary policy. We increasingly have evidence of leakage of funds into alternative markets. These assets are extremely sensitive to the outlook for additional flow and therefore they are akin to canaries in the coal mine as a liquidity measure.
Back to top