Visa, Mastercard, PayPal Join Facebook to Form Crypto Effort
This article by Julie Verhage, Jenny Surane and Kurt Wagner for Bloomberg may be of interest to subscribers. Here is a section:
The currency, called Libra, will launch as soon as next year. It's what's known as a stablecoin, one that can avoid massive fluctuations in value so it can be used for everyday transactions. Industry experts and insiders say the payments companies want a seat at the table to help shape the new currency.

"It's not unusual for the incumbents -- Visa, Mastercard, PayPal -- to partner with a disruptor," Harshita Rawat, an analyst at Sanford C. Bernstein, said in an interview. "They would at least want to participate in how this product is being developed."

New payment methods such as Apple Pay and other mobile wallets are often slow to take off, so any competition is likely to be years away. Still, the earlier payments companies come to the project, the more time they have to ensure their businesses don't suffer.
A stablecoin is specifically designed to hold parity with a base fiat currency and therefore is not suited to speculative investment. They do, however, have attractions as being easy to convert into other crypto assets and have the same portability features. The one challenge stablecoins have had is there have a couple of instances of them being used as Ponzi schemes, because the provider did not have the assets on deposit to support the currency's value. Facebook will likely solve for that problem at least, considering its substantial cash pile, but the much bigger issue will be in how it can monetise the financial transactions of its billions of users. That is where the clear investment opportunity resides.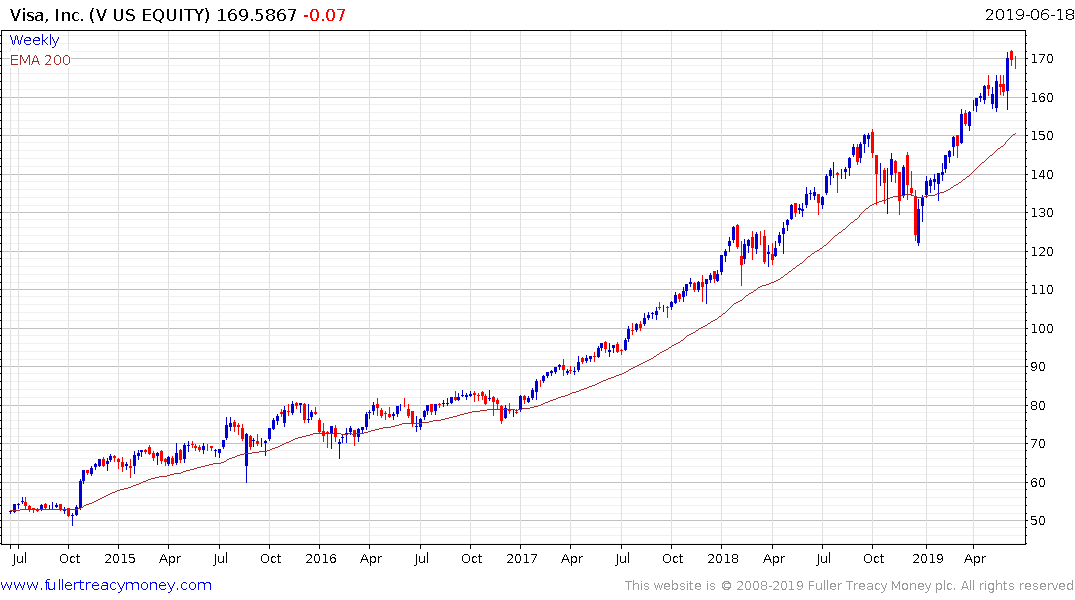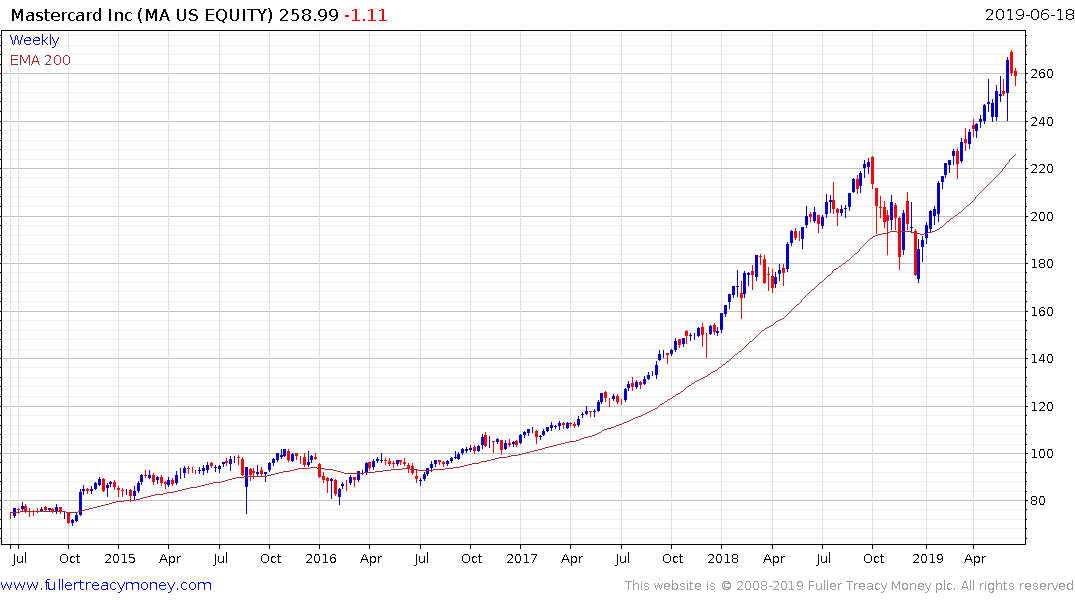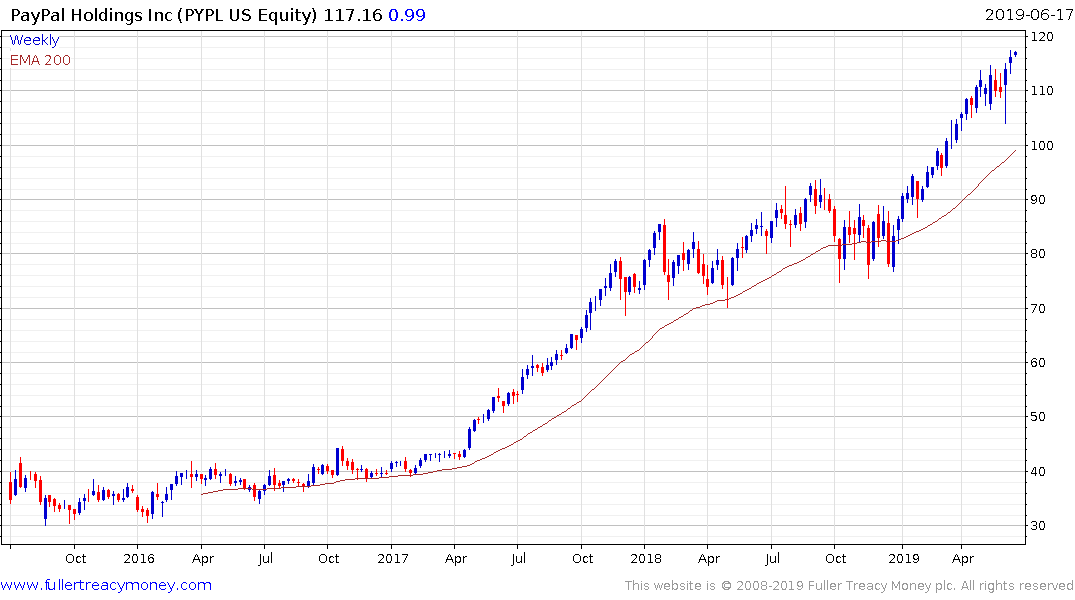 Visa, Mastercard and PayPal are all somewhat overextended relative to their respective trend means and susceptible to some consolidation.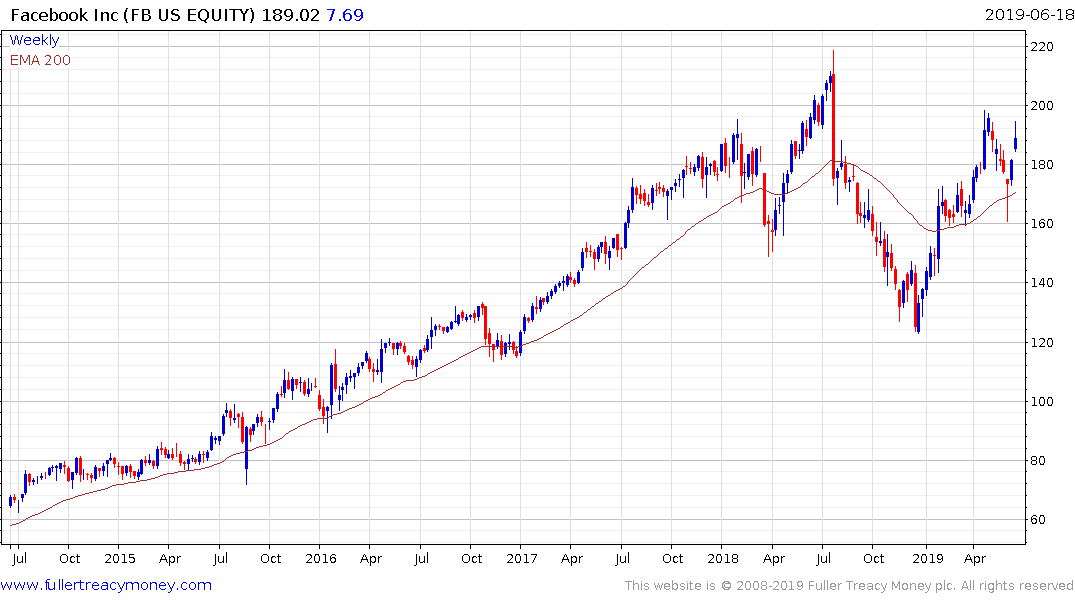 $200 has offered resistance to Facebook shares on three occasions over the last 18 months and it will need to sustain a move above that level to confirm a return to demand dominance.
Back to top