Vietnam Stocks Set to Rally Further Despite Virus Resurgence
This article from Bloomberg may be of interest to subscribers. Here is a section:
Local investors have continued to snap up stocks despite a domestic coronavirus surge, with more than 4,000 local virus cases reported since the end of April - three times more than new cases last year. Last month, the index gained more than 7%, the most in the region.

That compares to a 25% slump in March last year as the global pandemic erupted, and a decline of about 4% in January when another wave hit the country.

Stocks have remained resilient in part due to efforts by the government to contain the outbreak and demand from the Vietnamese making the most of low interest rates. Trading value for Vietnamese stocks climbed to all-time high Monday-- at more than $1 billion, as retail traders poured funds into the market.

On Tuesday, the main bourse halted trading in the afternoon as turnover surged. The VN Index is trading at about 15 times estimated earnings for the next year, compared with more than 16 times on the MSCI Asia Pacific Index.
Vietnam has been dealing with new case loads from the coronavirus but the broader success of the economy in keeping factories and businesses open is more important to investors.
Vietnam is coming out of the pandemic in a stronger position than ever. The country has successfully moved up the value chain in manufacturing while still having wages that are attractive to international businesses. The Vietnamese Communist Party is more like the Chinese Communist Party of the 1990s where business comes before idealism. That's good for business.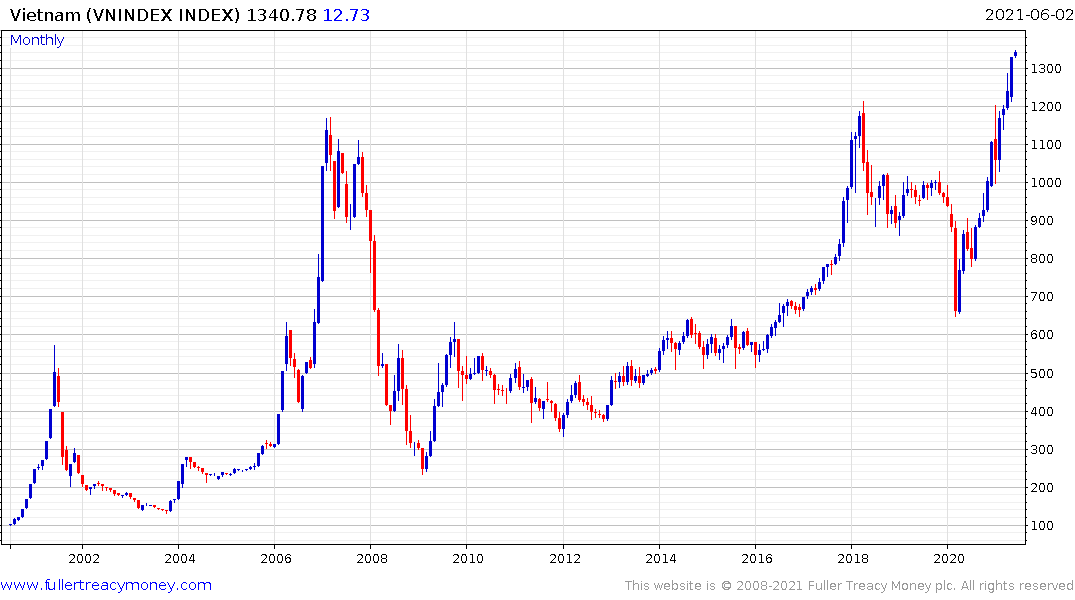 The stock market continues to extend the breakout to new highs and a clear downward dynamic would be required to check momentum beyond a pause.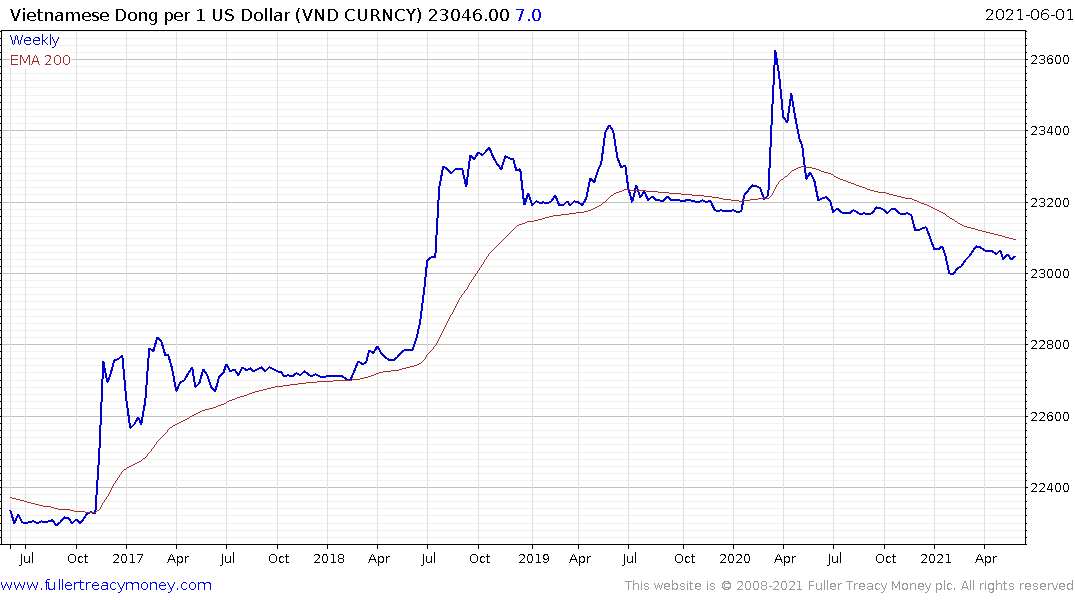 The big difference on this occasion is the Dong is trading stronger than the 200-day MA for the first time in more than a decade. That's a new condition and supports the view Vietnam is the beneficiary of investment flows from overseas.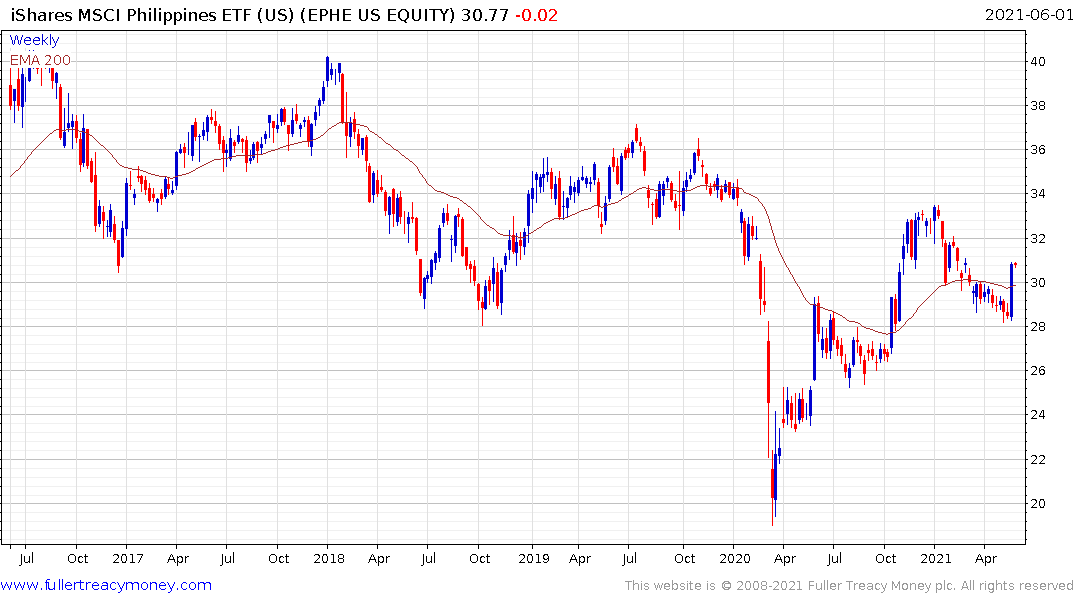 The Philippines' market was also up in a dynamic manner again today. That confirms another higher major reaction low in the ongoing recovery.
Back to top