Vietnam must take 'aggressive' action to meet growth goals, says finance minister
This article from the Financial Times may be of interest. Here is a section:
Vietnam was one of Asia's fastest-developing economies last year, expanding more than 8 per cent, its highest growth rate since 1997. But growth slowed in the first quarter of 2023 to 3.3 per cent, down from 5.9 per cent in the fourth quarter of last year, as a grim global economic picture and high inflation cut into demand for the country's exports.

"We rely on the world's demand for our products, which is facing a lot of difficulties," Ho Duc Phoc told the Financial Times, adding that the war in Ukraine had raised petroleum and consumer prices, putting pressure on manufacturing input and trade costs and depressing buyers' appetite. "Our orders from international partners have reduced drastically."

He said the government was targeting full-year growth of 6 to 6.5 per cent, following anticipated first-half growth of about 4 per cent. "In the next six months, we will probably have [to take] aggressive steps to achieve that target," he said, citing an extension of deadlines for tax payments, the reduction of value added tax and petrol levies amid proposals to help lower costs and boost demand.

Vietnam's central bank this month cut interest rates by 50 basis points, its fourth reduction this year.
Vietnam is a major exporter but not of semiconductors. Since that is a major business for regional economies like South Korea and Taiwan, Vietnam offers a more complete picture of how global demand is shaping up. The slowdown in container pricing offers an additional insight into the trajectory of global demand. It has completely unwound the pandemic spike and is trading back inside the prior range.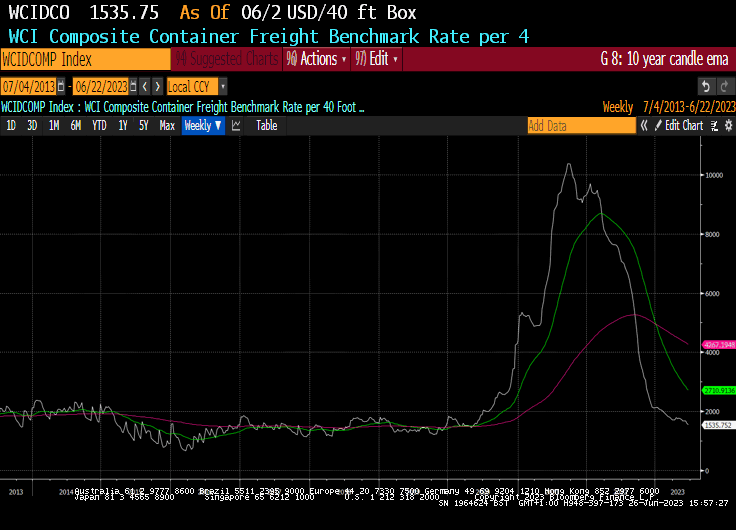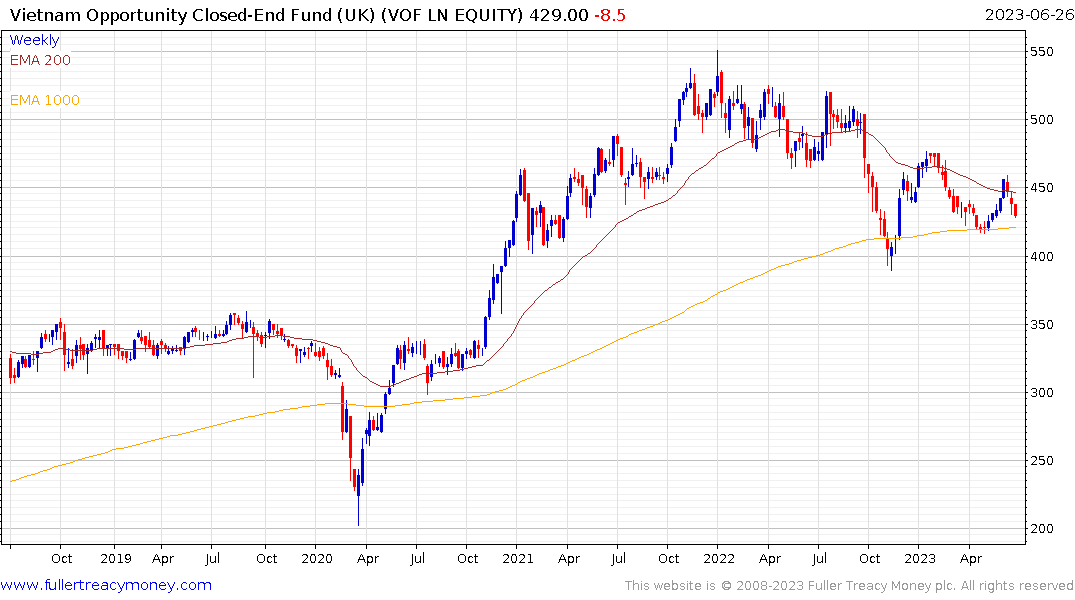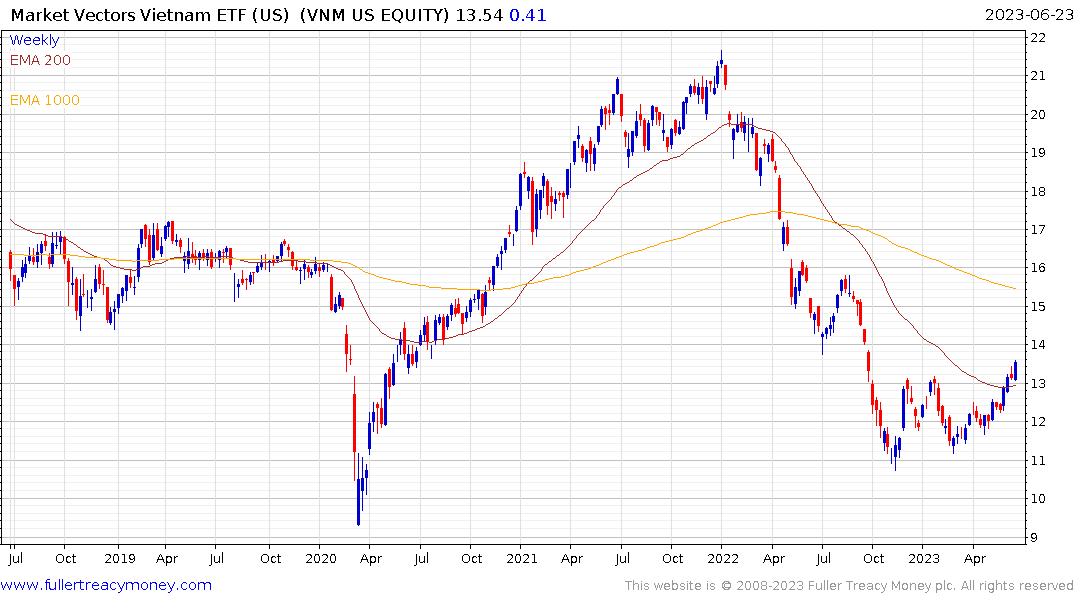 Vietnam cutting rates and turning to stimulus is a foreshadow of what we can expect from other economies as the global economy slows. The Vinacapital Vietnam Opportunity Trust held up much better than the VanEck Vietnam ETF over the last couple of years, but that outperformance is now being unwound as the funds more in opposite directions.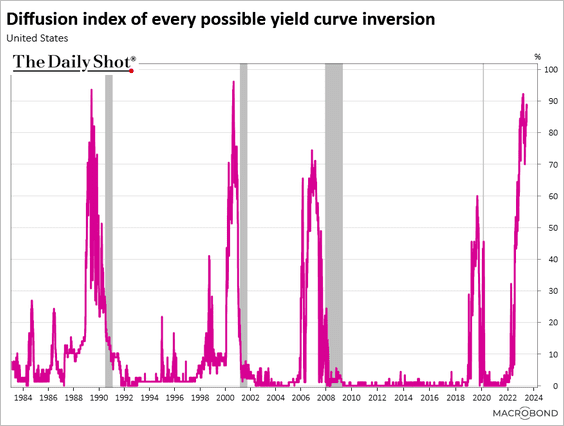 This graphic helps to highlight how many points on the US yield curve are inverted. When the number decreases sharply, it usually coincides with market tumult which creates the conditions for monetary and fiscal easing.
Back to top