Venezuela is pegging its economic recovery to a cryptocurrency that's widely considered a scam
This article by Kate Rooney for CNBC may be of interest to subscribers. Here is a section:
Venezuela is doing something completely unprecedented. Some even say illegal.

As part of an attempt to stop skyrocketing inflation, the country is issuing a new fiat currency called the "sovereign bolivar," which will be backed by a cryptocurrency. But that cryptocurrency, called the "petro," does not trade, and Venezuela's own parliament says it's being illegally used to mortgage the nation's cash-strapped oil reserves.

"This is a smoke-and-mirrors operation typical of Venezuela — I'll believe it when I see it," said Steve Hanke, professor of applied economics at Johns Hopkins University and one of the world's leading experts on hyperinflation. "The problem with the petro is it's a scam, it doesn't even trade."

In February, President Nicolas Maduro unveiled the oil-backed "petro" digital currency as a means to raise cash amid an economic meltdown and economic sanctions. Maduro said each petro token, which is not in circulation yet, would be backed by a barrel of the state's national petroleum. He also said about 100 million petro tokens would be issued — estimated to be worth around $6 billion.
A country really does have to be in dire straits to try and pawn the nation's fate on a cryptocurrency. However, crypto investors are under no illusion about what the move means for value in the so-called sovereign bolivar. The Petro dropped 47% today. https://coinmarketcap.com/currencies/petrodollar/ The problem for anyone ever remotely tempted to participate with the Maduro administration is contractual obligations are only as good as the counterparties signing them.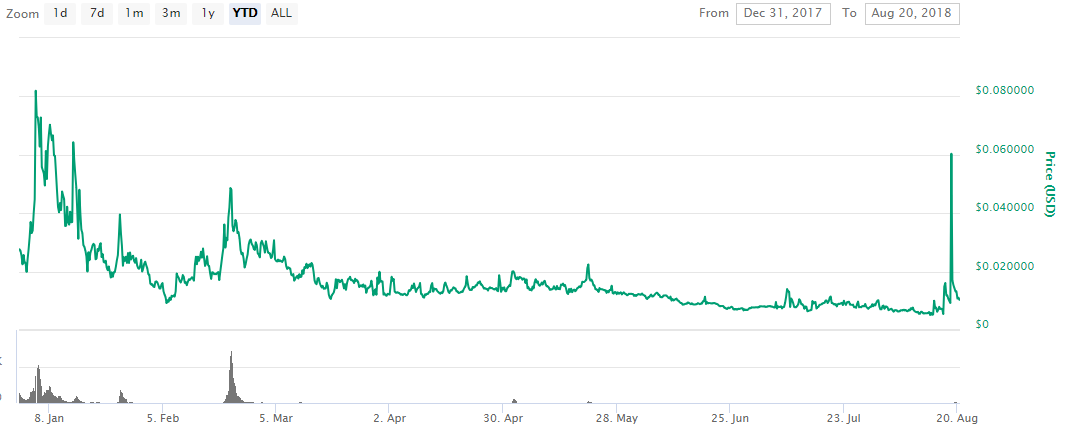 What is even more ironic is that the new currency is tied to oil revenues but Venezuelan supply has been dropping alarmingly ever since they confiscated the assets of overseas companies. Venezuela might have some of the largest reserves in the world but it has none of the equipment necessary to increase supply.
It seems inevitable that the regime will fall eventually, either as the result of a coup of assassination but it is probably too much to hope for that it will be replaced by a reform minded regime.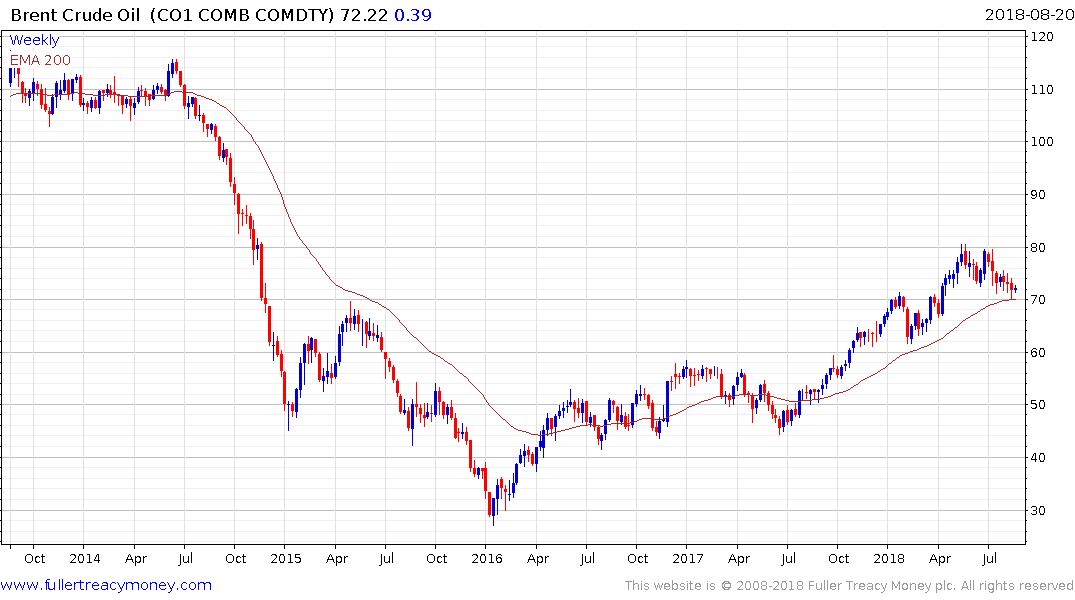 Brent Crude firmed today from the region of the trend mean and is now pressuring the short-term progression of lower rally highs.
Back to top