Vaccine To Extend Rebound in FY22
This summary report focusing on India from Goldman Sachs may be of interest to subscribers. Here is a section:
Here is a link to the full report and here is a section from it:

One of the only bright spots this year has been rural demand (Exhibit 11), which was relatively less impacted by COVID-related restrictions and boosted by supportive government policy in the first half of the fiscal year. The favorable terms of trade and good monsoon planting trends continue to bode well for rural demand although somewhat lower policy support in 2H FY21 and a potential swing in the terms of trade as food prices decline could moderate the pace of rural growth going forward.
In addition, some meaningful positive medium-term catalysts emerged this year, with momentum building behind the "Make in India" campaign with a total of US$30bn of production-linked incentives for certain industries, autos in particular, announced earlier this week. The "Make in India" self-reliance initiative will use import disincentives, production-linked incentives, tax benefits and digitization in an attempt to increase the share of manufacturing in India's GDP from 17% now to 25% in the medium term, while creating 100mn new jobs. There was also significant progress on the structural reform agenda with the administration passing three new labor bills (which make it much easier to start and scale up businesses while engendering greater formalization of the labor force – 85% of which is estimated to still be in the informal sector) and three new farm bills (which deregulate stocking of key food commodities, create more competition in wholesale food markets by allowing farmers to sell their produce to any buyer in the country, and allow contract farming).
The administration appears set to continue reform momentum, with the Minister of State for Commerce and Industry recently stating that the government is in the final stages of drafting a national logistics policy, new industrial policy, E-commerce policy and national retail trade policy.
Almost half of India's population will enter the workforce over the next fifteen years. That represents both a challenge and opportunity. If growth and governance-oriented policies are successfully implemented now, investors will be reaping rewards for decades to come. It would also represent an urbanisation theme similar to China's in scale and lift hundreds of millions of people out of poverty.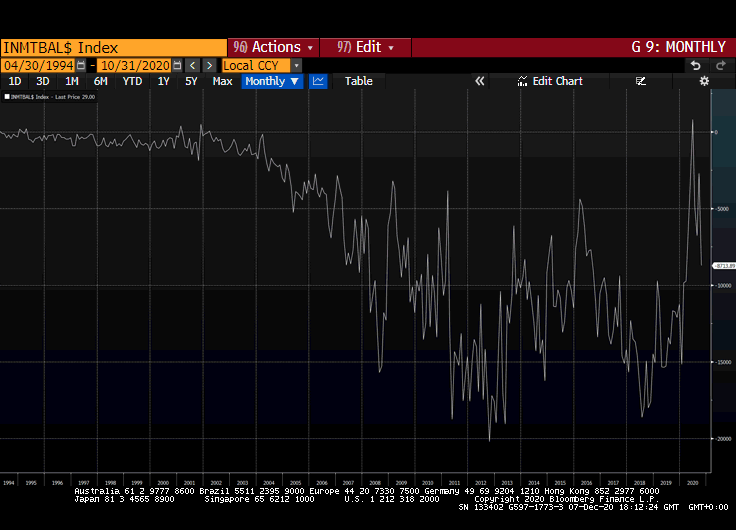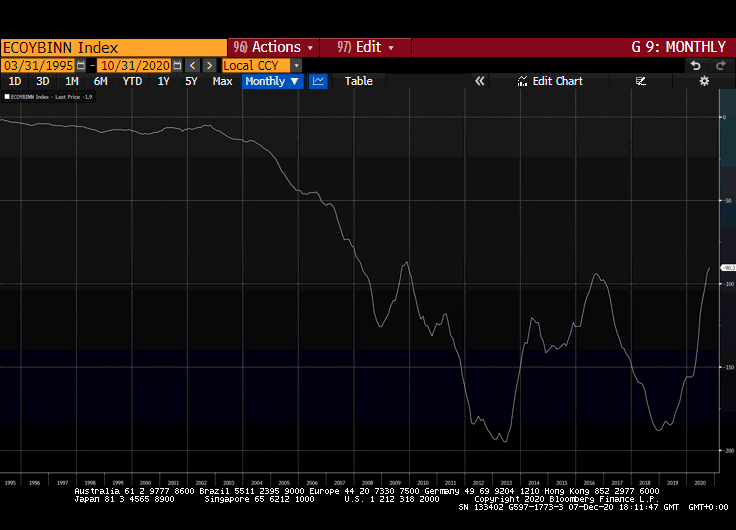 India trade balance and merchandise trade balance has been structural issues since the early 2000s. There is a clear coincidence with the introduction of China to the WTO and its massive expansion of manufacturing capacity. The trade balance will be a key arbiter of how successful India will be in developing a manufacturing sector to serve both domestic and export demand.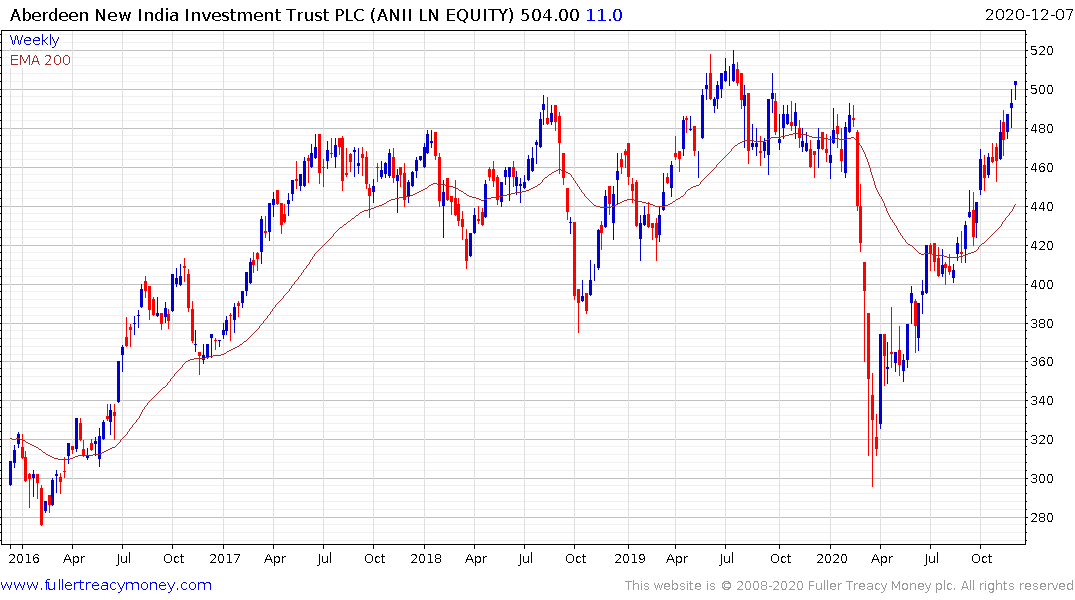 The Aberdeen New India Trust is back testing its peak. It is somewhat overbought in the short term but a sustained move below 400p would be required to question potential for additional medium-term upside.
This article from Bloomberg discussing Jaguar's IP infringement case against Porsche, VW and Audi for using its technology. That highlights some of the value Tata Motors captured during its acquisition of Jaguar.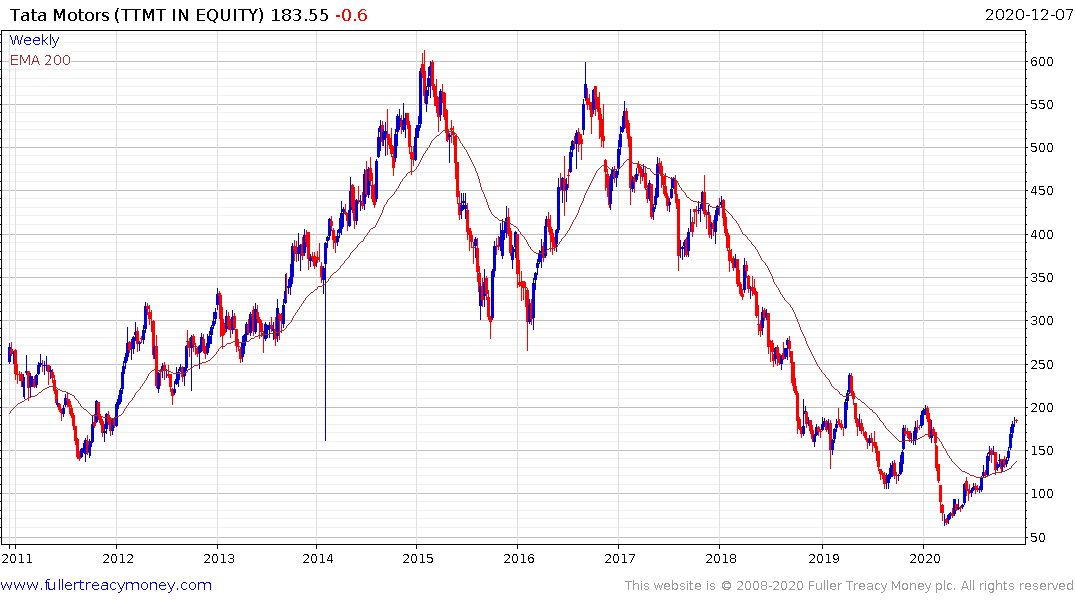 The share has rebounded to test the medium-term sequence of lower rally highs. Some consolidation is increasingly likely in the region of the January peak. A sustained move above INR 200 will be required to break the medium-term downtrend.
Back to top