US Plans to Buy 12 Million Barrels of Oil for Reserve This Year
This article for Bloomberg may be of interest.
The US plans to purchase about 12 million barrels of oil this year as it begins to refill its depleted emergency reserve amid falling crude prices, according to two people familiar with the matter.

The figure includes 3 million barrels already scheduled for delivery in August and an additional 3 million barrels from a solicitation the Biden administration issued on Friday, according to the people.

An Energy Department spokesperson said they will continue to "seek opportunities for additional repurchases as market conditions and the constraints of SPR operations allow."
The big question we need to consider is why does the USA need a petroleum reserve when it is the world's largest producers and an exporter? Perhaps even more relevant is why make purchases now when supply is tight.
It may be because the USA would be reluctant to ban exports to favour domestic interests because that would negatively affect allies. It may be because the USA has an interest in sustaining a commercial level for oil prices. The biggest speculation is the Permian basin is peaking so they had a clear interest in refilling the reserve sooner rather than later.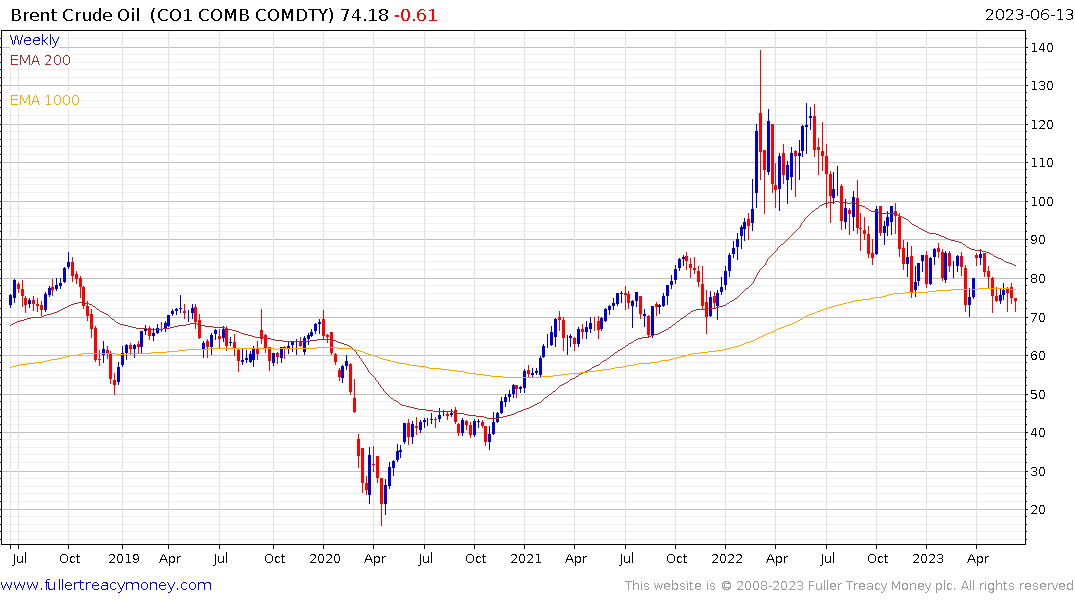 Brent crude bounced from the lower side of its tight three-month range again today. With such a narrow band of trading, the breakout, when it comes, is likely to be both powerful and surprising.
Back to top