US Oil Firms Use Shale Know-How To Revitalize Old Oilfields
Thanks to a subscriber for this article from Reuters which may be of interest. Here is a section:
Wildcatters first pumped oil from the Austin Chalk nearly a century ago, but output reached its peak in the early 1990s even though the formation still contains about a billion barrels of crude, according to U.S. government's Geological Survey.

That is not unusual. Oil producers have historically extracted less than half the oil from any particular field because the rest has not been accessible at a profit.

That is changing in fields like the Austin Chalk.

Based on test wells and modeling techniques, Conoco believes long, horizontal wells with multiple fracks - a technique used often in shale fields - will deliver strong results from its acreage in the Austin Chalk.

"What we were seeing with some of the newer technologies work really well in the Austin Chalk," Conoco Chief Executive Ryan Lance told Reuters.

Some wells they have fracked in the Austin Chalk have produced more prolifically than shale wells. Wildhorse's newer Austin Chalk wells produced more than three times the initial output of wells at the Eagle Ford shale field, the company said this month.

EOG also said an Austin Chalk well it drilled this year in Texas produced nearly 3,000 bpd in its first month, more than twice the first month rate of a shale well it had completed in the Permian during the same period.
One of the oldest adages in the energy business is "you find oil where your found oil" The benefit of employing new technology in proven grounds is that there is no risk the oil is not in fact there. That reduces the cost of drilling substantially if the technology can get to less accessible reservoirs.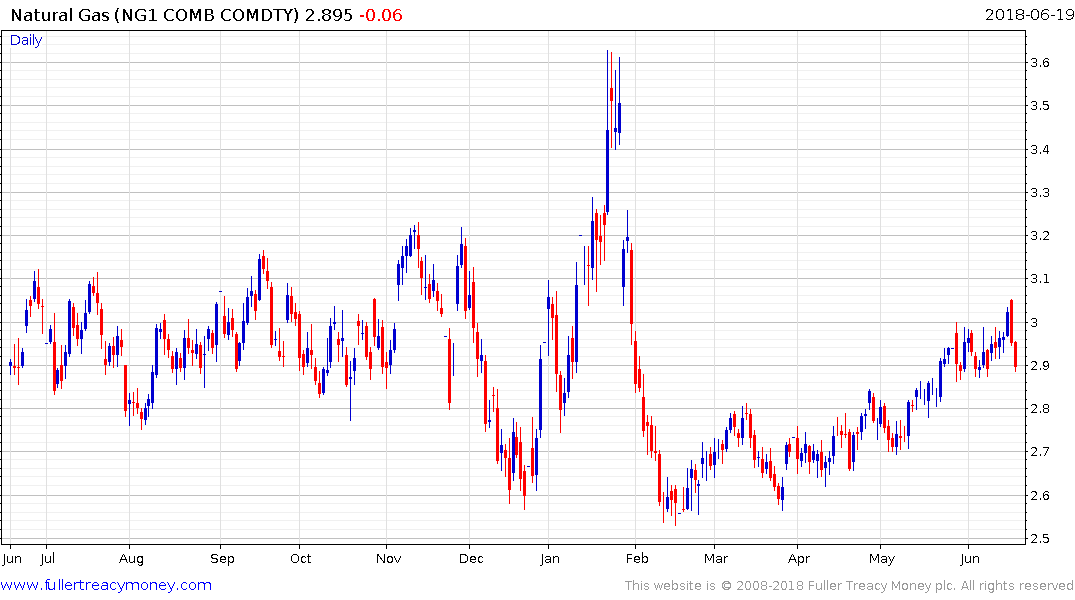 Natural gas posted a downside key day reversal yesterday and followed through on the downside today to challenge the progression of higher reaction lows from the February nadir. It will need to bounce tomorrow to avoid or at least delay a downtrend.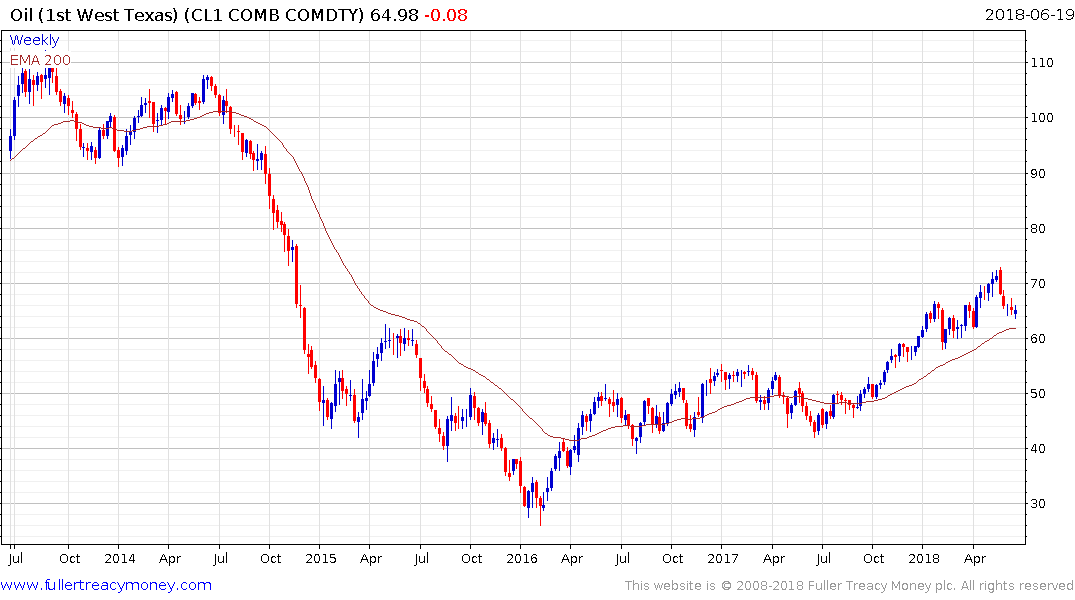 West Texas Intermediate continues to trade at a discount to Brent Crude and is currently trading in the region of the trend mean.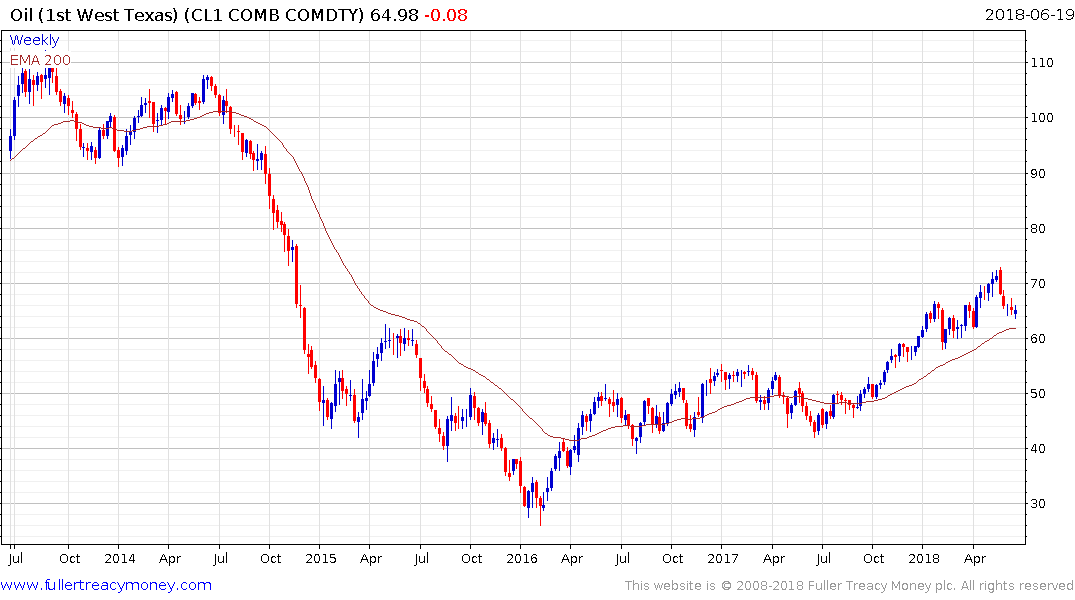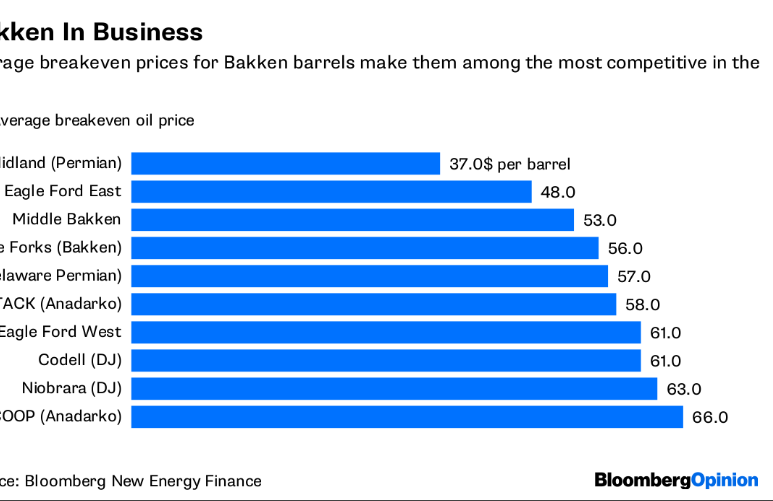 This graphic from Bloomberg highlights the production costs for some of the biggest unconventional supply regions and most are profitable at today's levels.
However, if fracking and horizontal drilling can be applied to conventional reservoirs with good effect then there is the potential that areas previously past their peak could come in at production levels below the newer shale regions.

OPEC, led by Saudi Arabia, failed to kill off unconventional supply with the manufactured sell-off into the 2016 lows and the success of fracking highlights it is now the marginal source of additional supply for the global market and that the USA is going to become an increasingly important exporter.
Back to top