US 'Has Evidence Russia Breached Its Nuclear Networks' in Massive Cyber Attack
This article by Matthew Field for The Telegraph may be of interest to subscribers. Here is a section:
President-elect Joe Biden issued a statement Thursday on "what appears to be a massive cybersecurity breach affecting potentially thousands of victims, including US companies and federal government entities." "I want to be clear," Mr Biden wrote.

"My administration will make cybersecurity a top priority at every level of government -- and we will make dealing with this breach a top priority from the moment we take office."

Federal investigators have been combing through networks in recent days to determine what hackers had been able to access and how much damage might have done in one of the most serious cyber attacks on the US government in recent years.

Thomas Bossert, Mr Trump's former homeland security adviser, warned that a Russian cyber attack on the US government could take more than six months to resolve and will require a "staggering effort" to rebuild existing IT systems.
Here is a PDF of the article.
The evolution of cloud computing has resulted in wonder cost savings, productivity enhancements and the ability to work remotely. It has also created additional challenges in securing information and access to databases.
The fact that one supplier of backend software acted as a daisy chain to allow access to almost every portion of military infrastructure is troubling to say the least. The cost of securing networks against these kinds of attacks is exorbitant but can be justified in that cyber is a new theatre for warfare which is at least as important as tanks and boosts on the ground.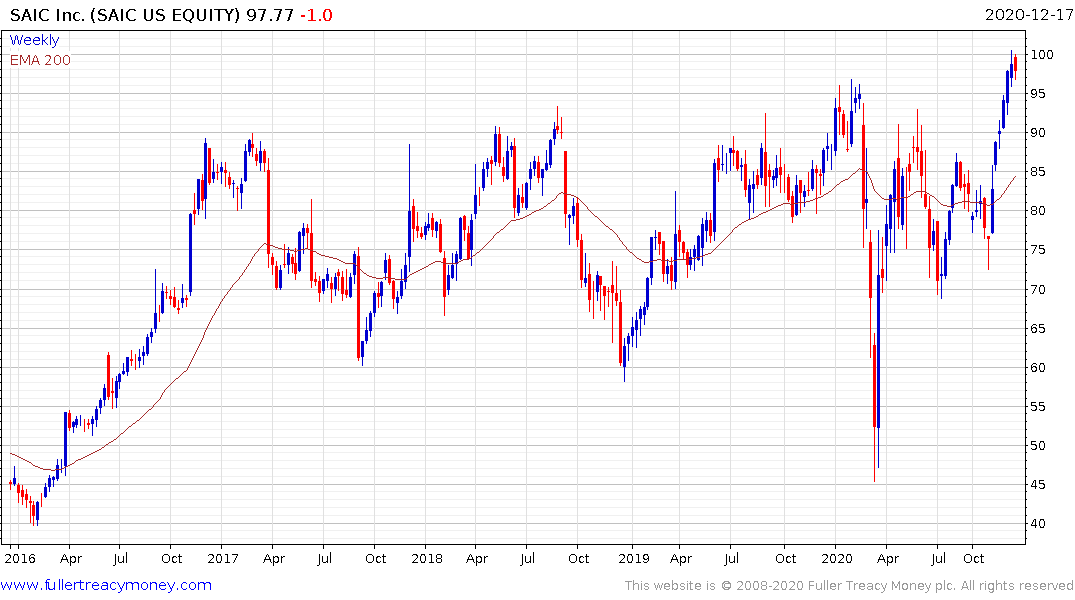 Science Applications International Corp is a government contractor that provides both defensive and offensive tools. The share broke out of a four-year range this week, presumably on the assumption it will gain more contracts as efforts to ramp up defences are prioritised.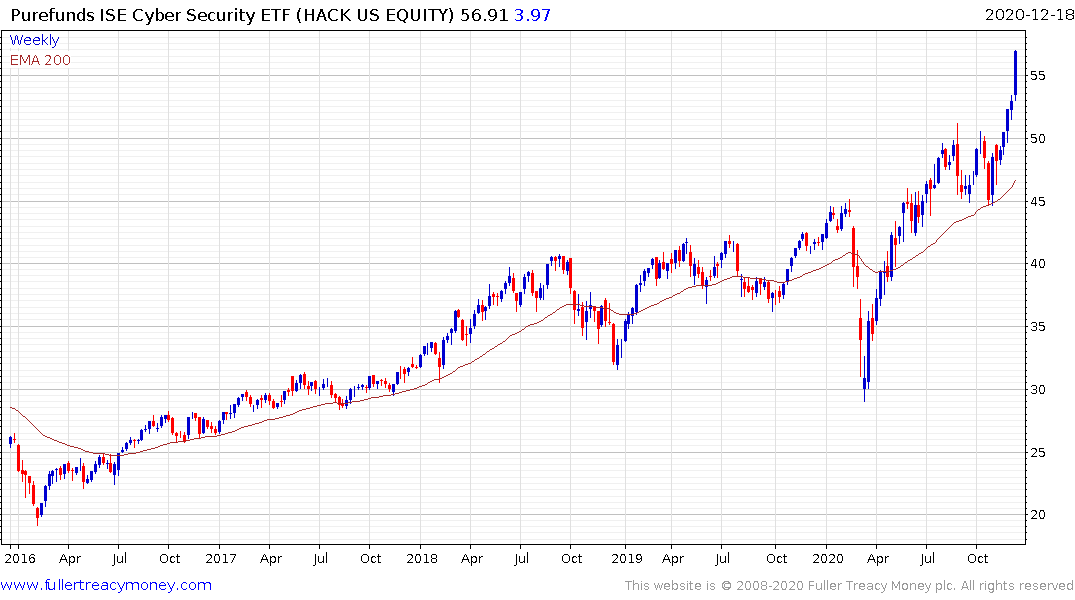 The cybersecurity ETF (HACK) remains in a reasonably consistent medium-term uptrend.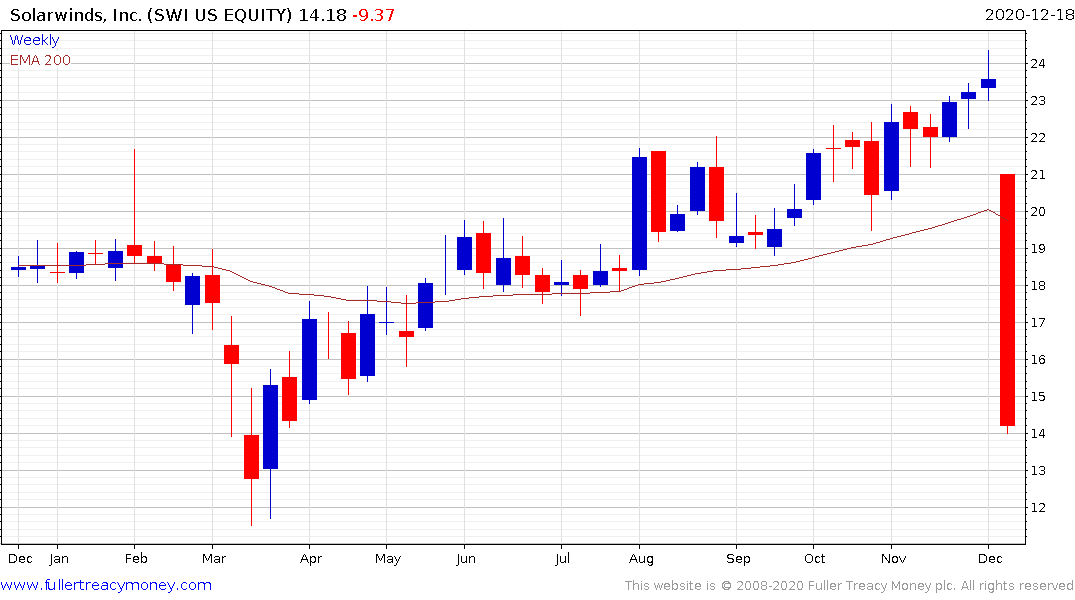 SolarWinds stock continues to trend lower.
Back to top