Unilever Shares Gain on Resilient Demand as Inflation Cools
This article from Bloomberg may be of interest. Here is a section:
Investors are scrutinizing the first set of results presented by Chief Executive Officer Hein Schumacher for hints of his strategy to revive Unilever's sluggish performance. The new CEO, weeks into the job, raised the full-year forecast slightly, predicting revenue growth of more than 5% this year. The guidance may be conservative, as analysts are forecasting 6.1%.

The company chose an external CEO to help fix its bureaucratic culture and deal with critiques that it had become too focused with the so-called "social purpose" of the consumer products it sells.

Schumacher, the former boss of Dutch dairy cooperative Royal FrieslandCampina, is expected to revisit the debate over splitting food brands like Hellmann's mayonnaise from the faster-growing personal care, beauty, and wellbeing units.
The job of a corporation is to ensure it looks after its shareholders. When we rely on repeat business that tends to mean ensuring you have happy customers who think well of your company and its products.
The challenge in the age of social media is there is a vocal minority who are motivated by the desire to be as contentious as possible. Companies are finally beginning to realise the loudest part of the mob does not reflect the majority of consumers. In their desire to appeal to the mob on social media they hopefully temporarily forgot who their customers are. It unfortunately has taken some high profile boycotts to get the attention of company boards.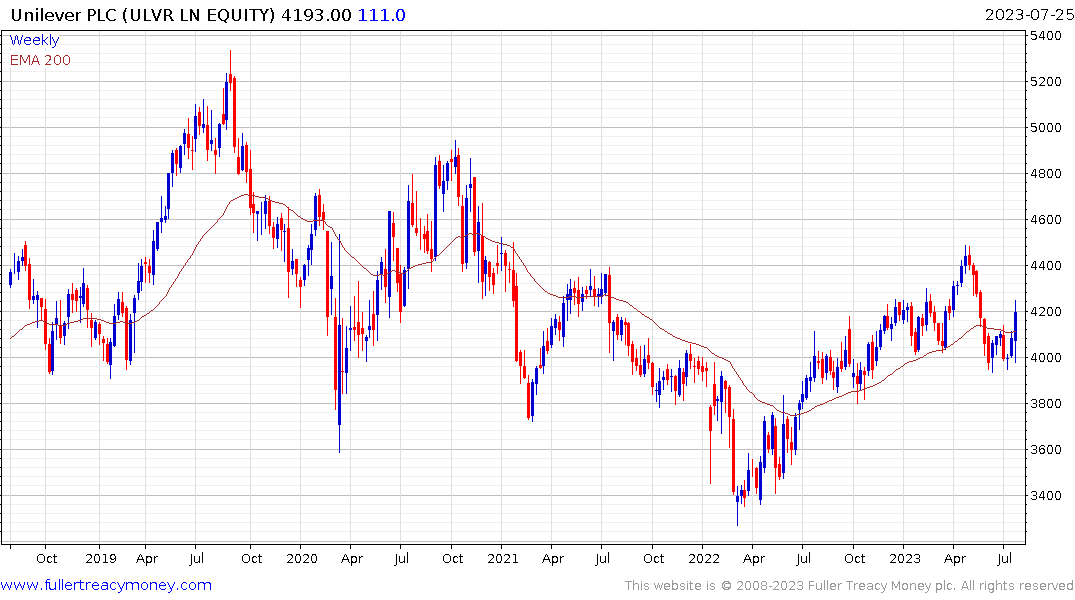 Unilever is bouncing from the region of the 200-day MA and a clear move below would be required to question recovery potential.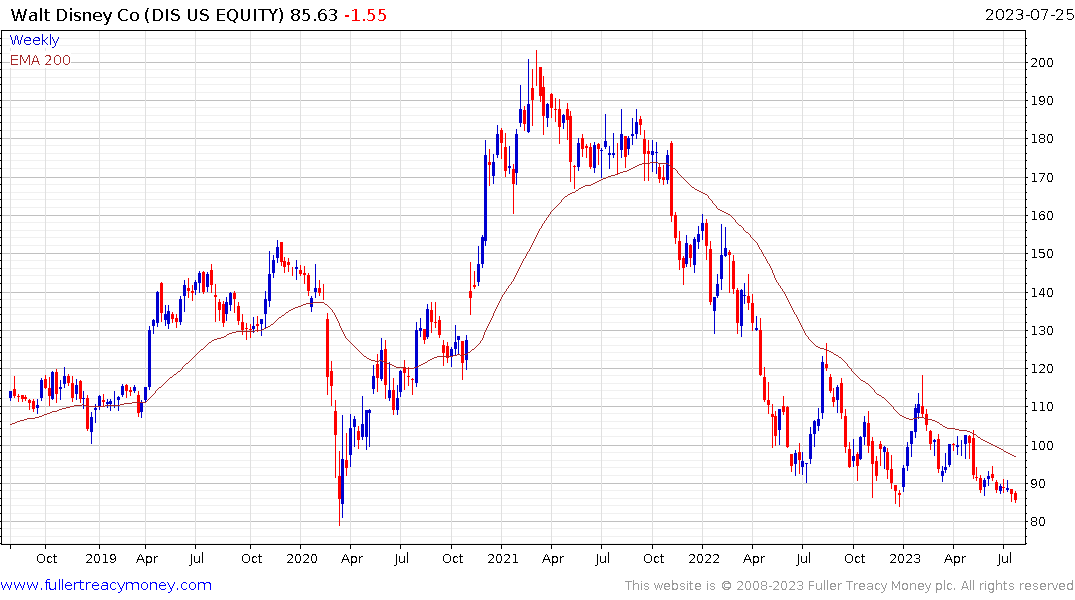 Disney remains in a downtrend and will need a clear upward dynamic to check the slide.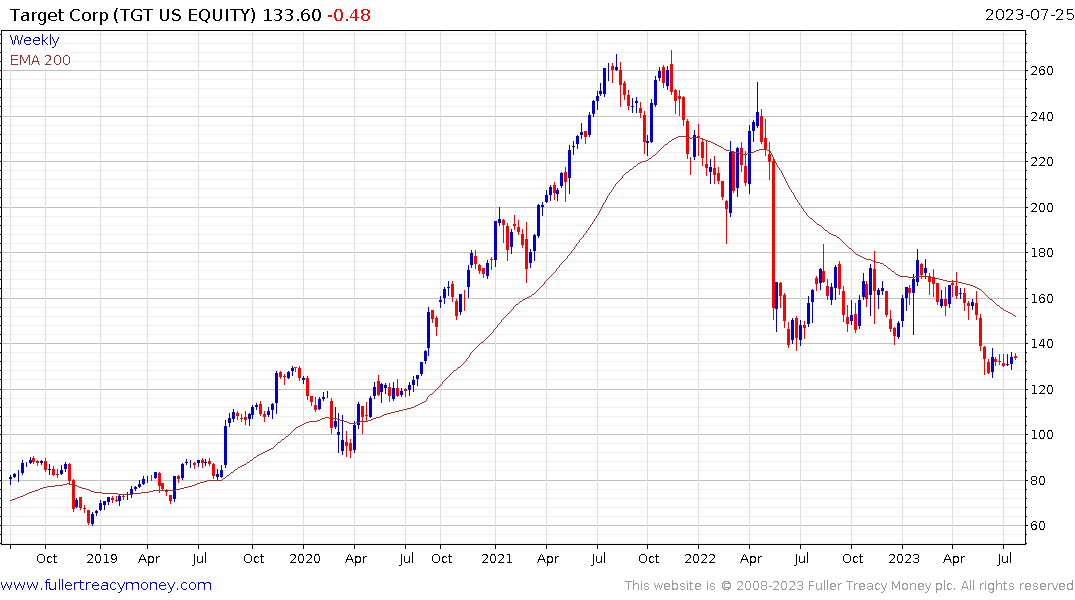 Target is barely steady as it ranges below the $140 area.
Back to top