UN holds emergency meeting as swine fever spreads in China
This article by Hudson Lockett for the Financial Times may be of interest to subscribers. Here is a section:
While ASF is not a direct threat to human health it is a highly contagious viral disease that can devastate pig populations in regions where it has never before spread, including Asia.

China has seen six outbreaks of the disease stretching from the first discovered in the country's northeast at the beginning of August down to the province of Zhejiang, just south of Shanghai. The FAO said officials in China, which produces half the world's pigs annually, had culled as many as 40,000 pigs so far in an attempt to control the disease.

"It's critical that this region be ready for the very real possibility that ASF could jump the border into other countries," said Wantanee Kalpravidh, regional manager in Asia for the FAO Emergency Centre for Transboundary Animal Diseases. "That's why this emergency meeting has been convened – to assess where we are now – and to determine how we can work together in a coordinated, regional response".
In an industry the size of China's 40,000 pigs is not a large number but the virulence of the disease and the geographic spread of cases suggest that this is a situation that has the potential to represent a significant challenge for animal health authorities, particularly if it continues to spread.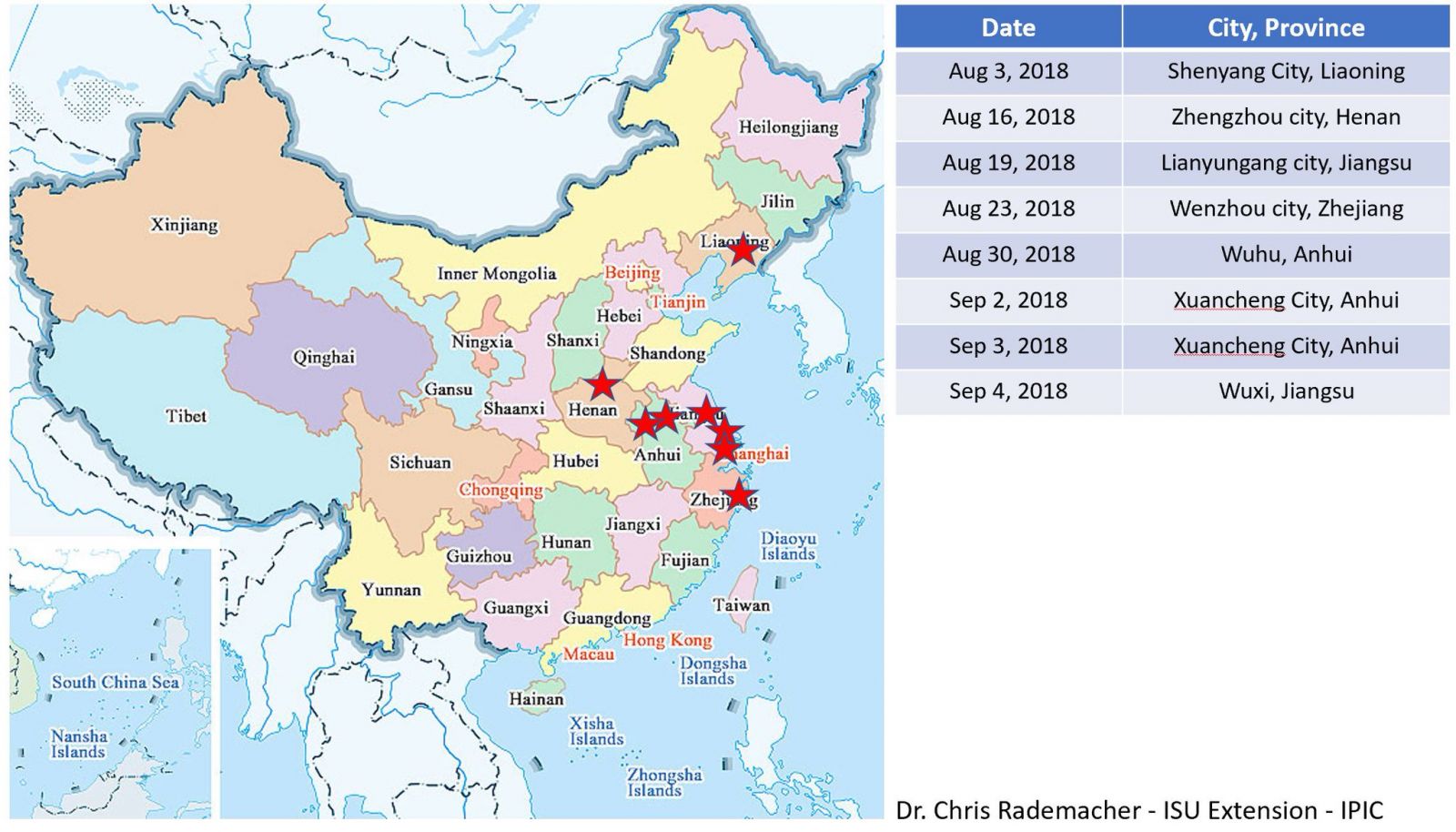 Lean Hogs tends to be heavily influenced by the slaughter schedule with the September to October contract change generally representing a catalytic event for pricing; with declines in September followed by a rally through to May/June of the following year. At least that has been the pattern over the last several years.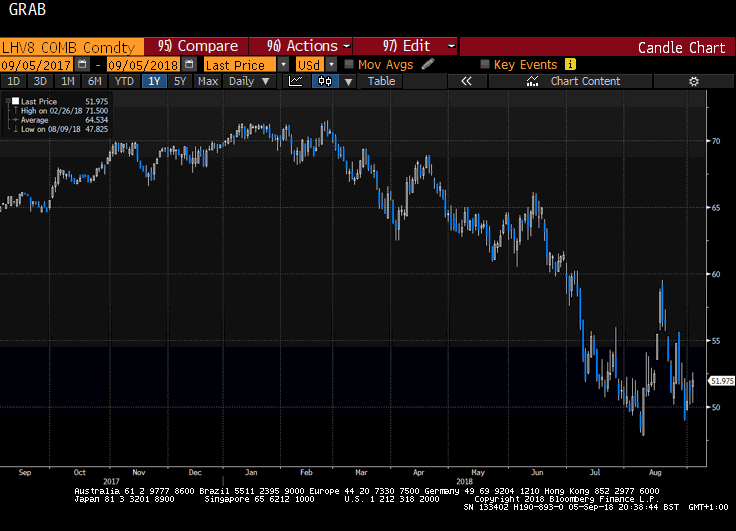 The October contract declined steadily from January to the August 9th low before posting an upside key day reversal which saw the price jump almost 25% before coming back to retest the low last week. It appears to be steadying once more suggesting the 50¢ is at least a near-term area of support.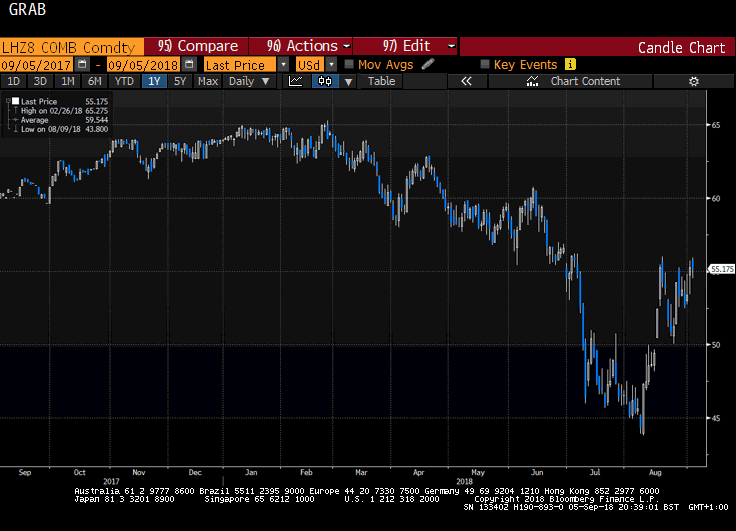 The December contract also posted a key day reversal on August 9th but it did not fall back to challenge the low and is in fact now testing its recovery peak, suggesting demand in longer-dated contracts is already picking up.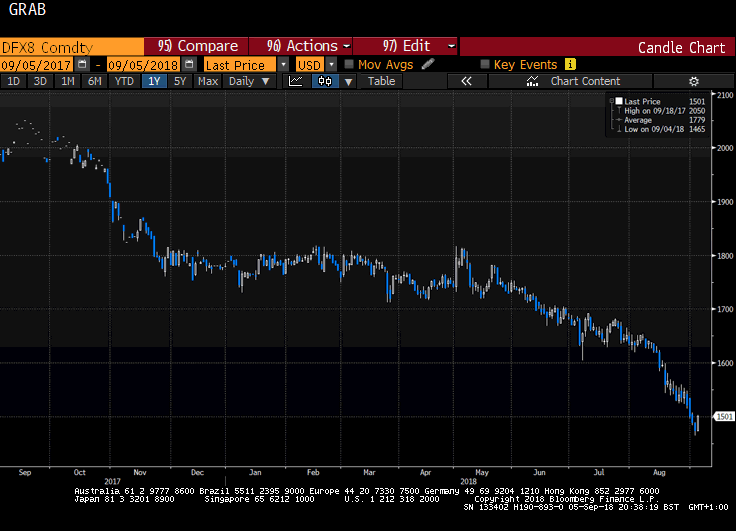 Elsewhere the commodity complex Robusta Coffee has just had a contract change and is now trading in backwardation. The price November contract is quite oversold and today was the first sign demand may be starting to return to dominance.
Back to top