Ukraine tweeted it was "now accepting cryptocurrency donations." In two days, $12 million worth of Bitcoin, Ethereum, and USDT poured in
This article from Fortune.com may be of interest. Here is a section:

On Saturday, the official Twitter account of Ukraine tweeted that the country was "now accepting cryptocurrency donations" as it urged people to "stand with Ukraine," and provided links to two crypto wallets. According to the tweet, Ukraine is accepting donations in Bitcoin, Ether, and USDT—the last one a so-called stablecoin pegged to the U.S. dollar.

By Sunday, Ukraine's two official crypto wallets had accrued over $12 million worth of donations, according to analytics firm Elliptic, with one of the single largest donations worth $1.86 million. That generous contribution was donated by a group that had raised money through an auction of non-fungible tokens (NFTs). The auction, which took place weeks before Russia invaded Ukraine, was originally a fundraiser for covering the legal fees of WikiLeaks founder Julian Assange.
The big argument against bitcoin is it has no real-world application. The use cases proposed by many of the most ardent bulls often rely on an unlikely set of conditions to align before crypto become essential. A foreign aggressor invading is one of the significant events bitcoin was created to cater to.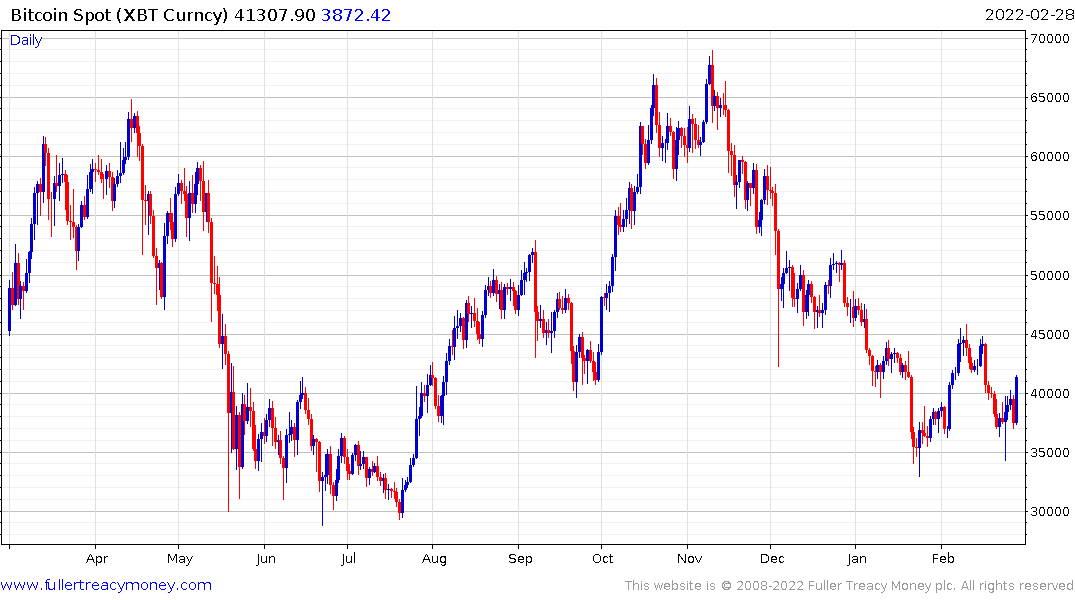 The price rebounded back above the psychological $40,000 level today and has now posted a higher reaction low above the January nadir. A clear downward dynamic will be required to question medium-term scope for continued upside.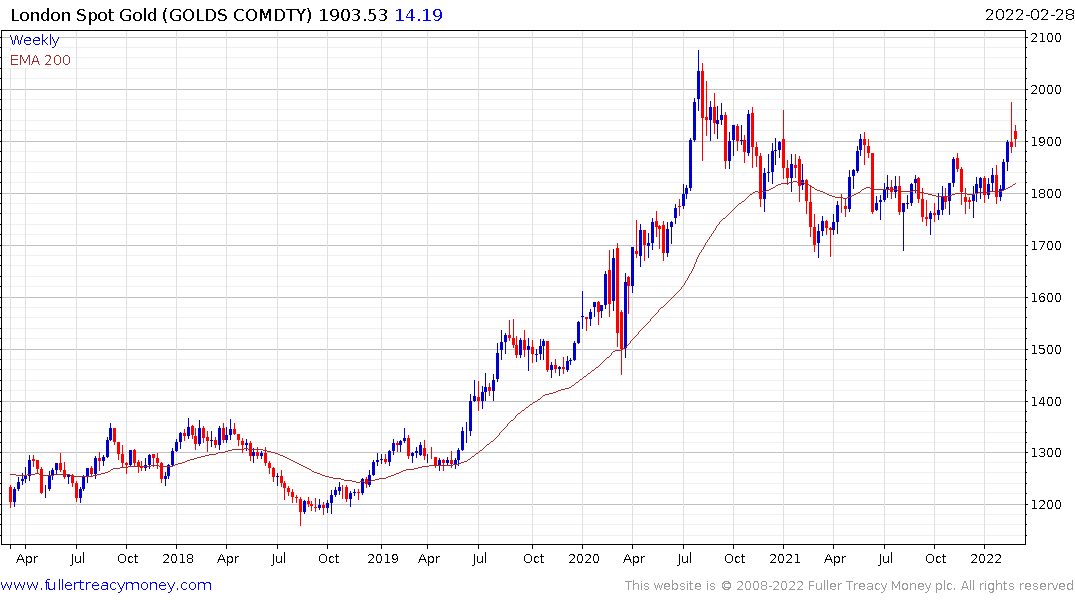 Gold continues to pause in the region of $1900. It has been unable to sustain rallies over the last three sessions but hasn't closed lower either. This is a period of indecision for investors. Gold is an obvious safe haven asset and also tends to do well when the purchasing power of fiat currencies declines. Conversely, investors are unwilling to fully hedge long exposure in stocks because they are hopeful a quick solution to the Ukraine crisis will be found.
Back to top