Last year the Rand collapsed but gold prices were reasonably steady. With the fall in energy prices corporate profits of South African gold miners improved and with returning investor interest the Johannesburg Gold Miners Index turned to outperformance early this year.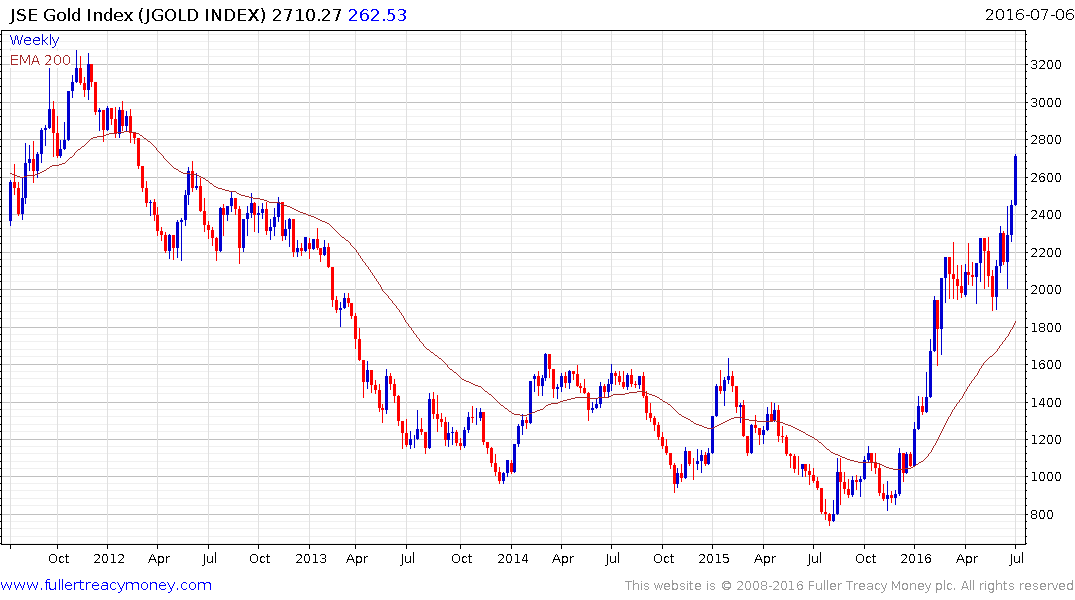 The Index failed to sustain the break below 1000 in August then surged higher from early January and continues to improve in line with the breakout in gold prices. While that is in nominal terms, it is an impressive performance nonetheless.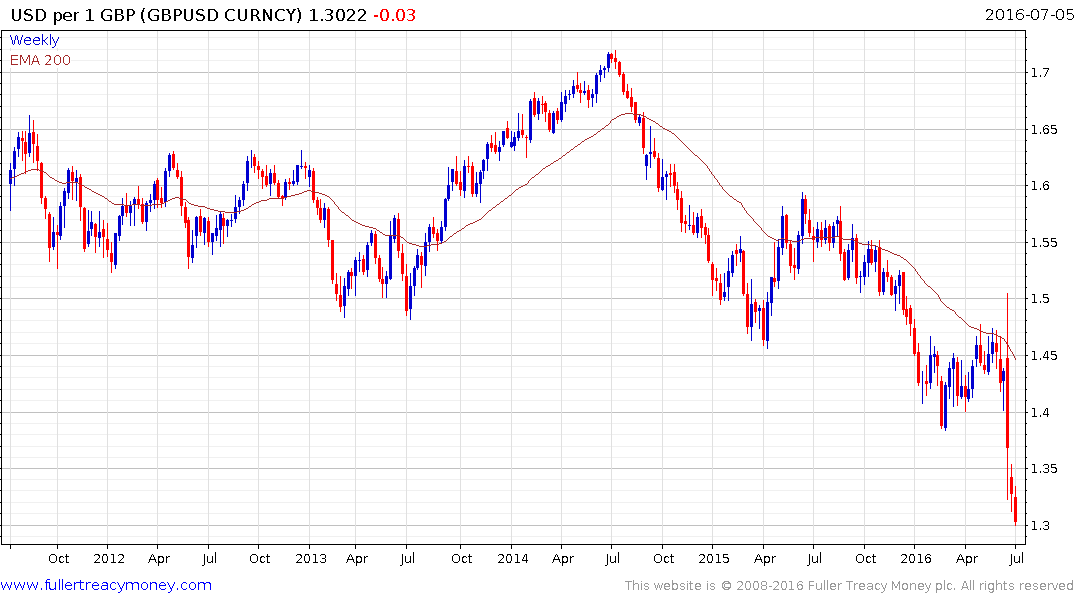 Meanwhile the response of the Pound to the Brexit decision has flattered the price of gold when redenominated into Sterling. Gold prices have jumped over £200 since June 24th and there is no sign yet the move has ended.

The shares of UK listed gold mines are exhibiting similar outperformance. Here are some examples: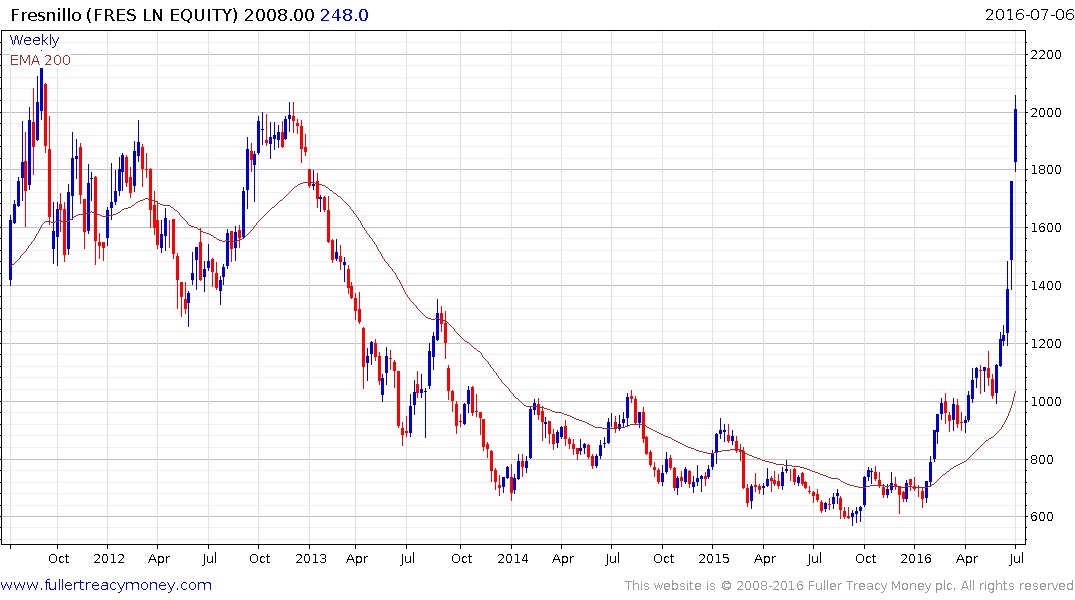 Fresnillo (DY0.18%), which is also a major producer of silver, is rapidly closing in on its 2011 peak having doubled from its early June low. While overbought by any measure a clear downward dynamic will be required to check momentum beyond a brief pause.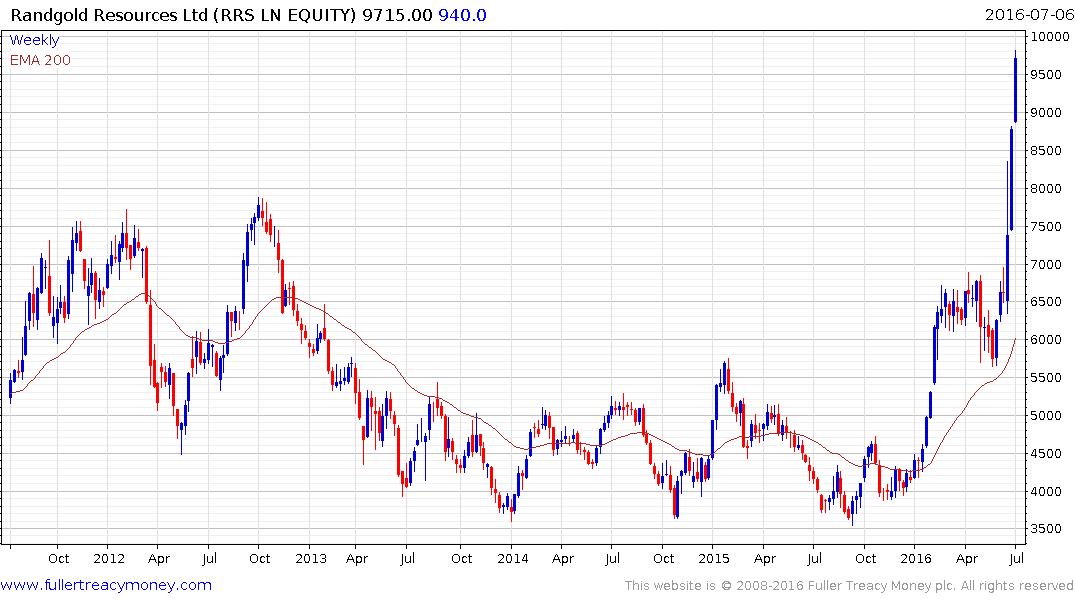 Randgold Resources (DY 0.47%) took out its 2012 peak last week and is also accelerating higher.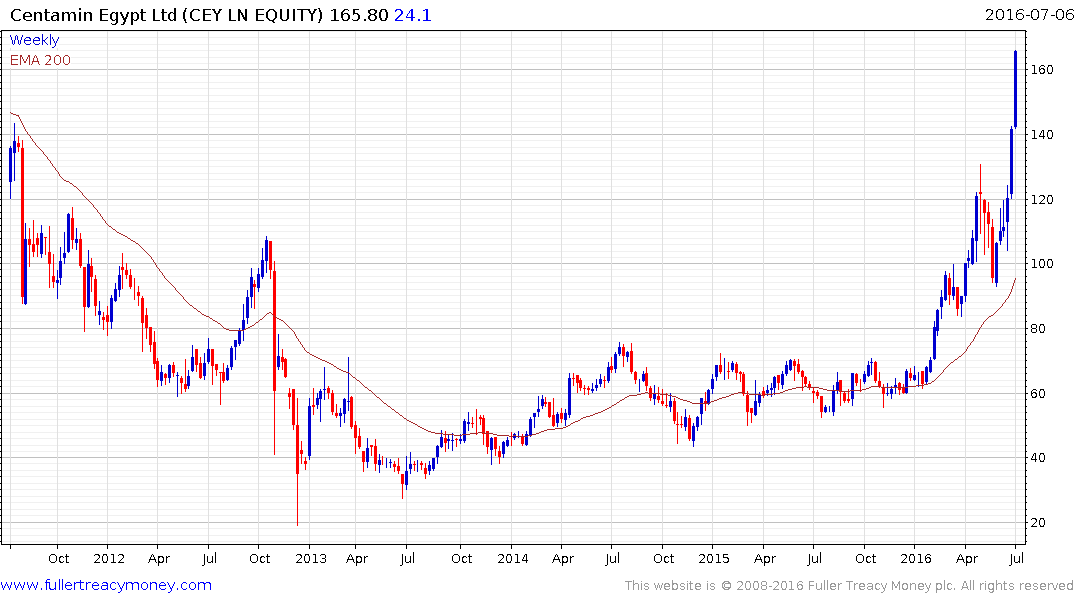 Centamin Gold (DY 1.23%) broke out of a well-defined range in February and continues to extend the uptrend.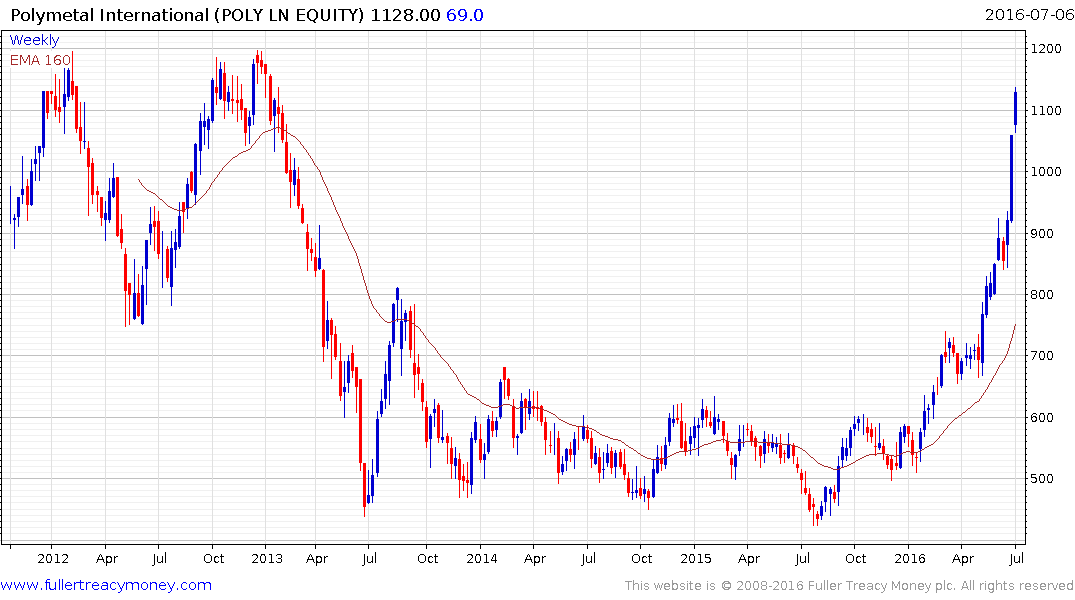 Polymetal International (DY 1.25%) has a similar trajectory.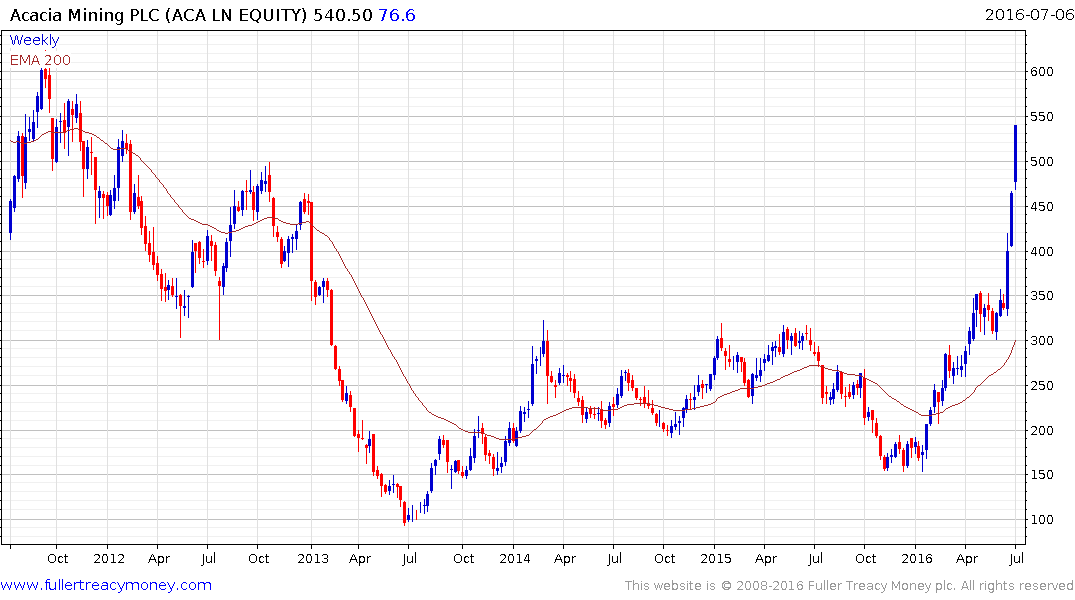 Acacia Mining (DY 0.53%) completed a more than two year base in April.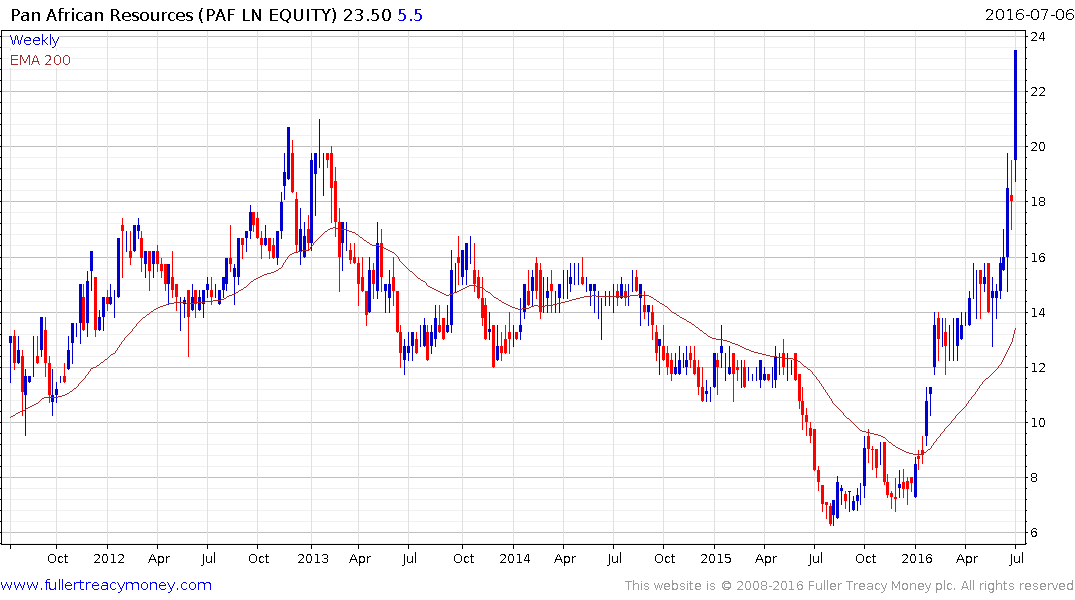 Pan African Resources (DY 2.39%) shares a similar pattern.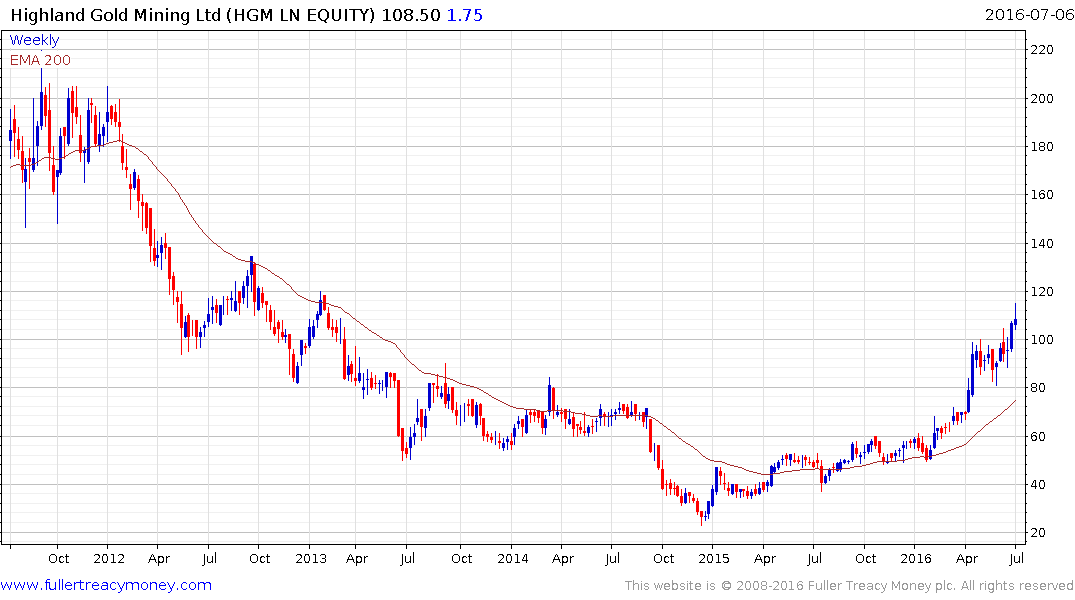 Highland Gold Mining (DY 4.15%) has lagged somewhat but has a considerably higher dividend yield than the above shares.
Back to top