UK bows to EU demands with breakthrough offer on Brexit bill
Thanks to a subscriber for this article from the Financial Times which may be of interest. Here is a section:
Negotiators are working on how to present the settlement as a net estimate, with the UK side pressing for an implied figure of between €40-45bn once UK receipts and other deductions are taken into account. "They have promised to cover it all, we don't care what they say their estimate is," said one senior EU diplomat. "We're happy to help them present it."
Here is a link to the full report.

It has been my view for some time that the resolution to the Brexit negotiations would be that there will be a deal. As the above quote highlights the UK government remains concerned about how to frame the concession to a hostile UK public. However, the harsh reality is that UK business wants a deal, the City, which represents a significant proportion of the UK's economy, needs a deal and therefore a deal will be struck.
The question of whether the Irish government is going to survive also got a boost today with Frances Fitzgerald announcing her resignation to help avoid an early election.
Neither the UK nor Ireland were party to the Schengen Treaty and both secured an opt-out when it was put in place. Whether that it still relevant today since the treaty has been absorbed into the EU's body of law (acquis communautaire) is a question likely being debated in the current negotiations about the Irish border.
The UK has already codified a lot of EU regulation into domestic law and has committed to paying into the EU budget for the foreseeable future. That points towards a final solution being closer to the Swiss solution than the Canadian agreement.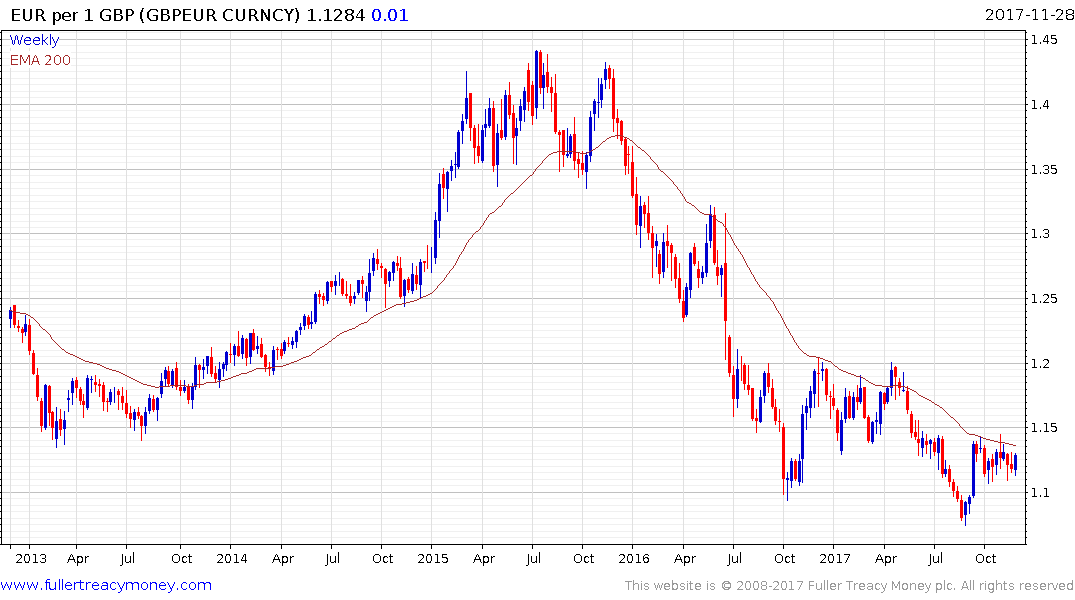 The Pound has been ranging below its trend mean against the Euro since bouncing in September. A sustained move above it will signal a return to demand dominance beyond the short term.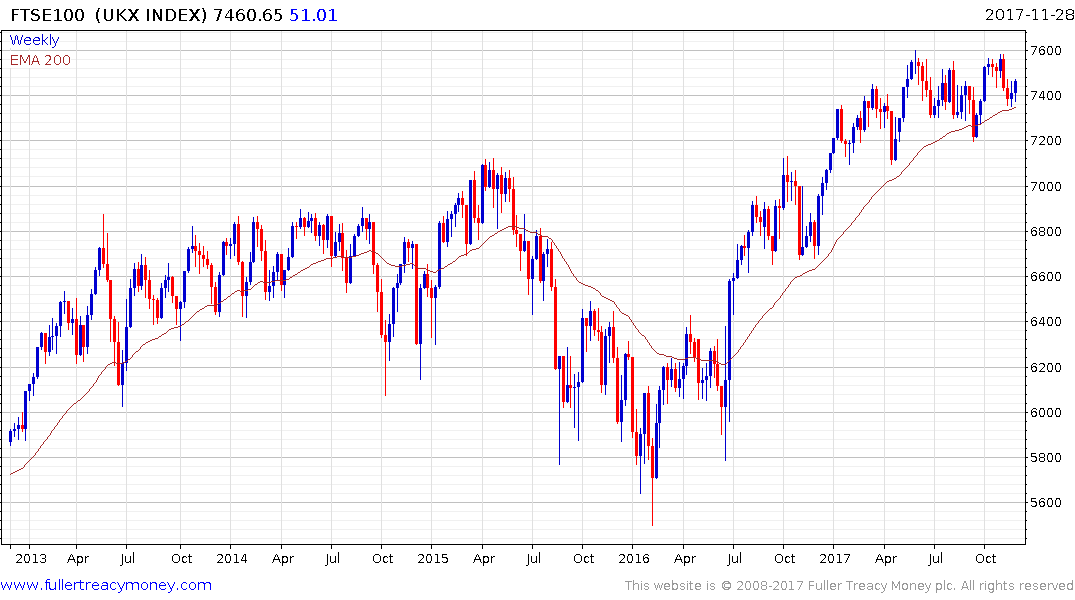 The FTSE-100 is firming from the region of its trend mean as it continues to form a first step above it's long-term range.
Back to top