Many of the Uber's we used to get around Columbus had cracked windshields. Generally speaking, insurance covers windshields but that may not be the case with a ride-hailing service. I don't know enough about it to make a judgement. More than a few claimed it was because of all the grit on the road from construction but that does not explain the number of cars with cracked windshields that had not been fixed.
An impression I got from visiting Kansas City, Missouri last year, and Columbus this year, is many Uber drivers are in dire financial straits and only just getting by. In cities like Los Angeles and Las Vegas, drivers tend to be making more money. I've noticed in Las Vegas many drivers use Uber as a way of potentially finding new customers for their small businesses. At this stage, I expect to be pitched whenever I take an Uber in Las Vegas.
Uber is moving progressively further into food delivery and relying less on providing transportation services. That is a similar model to that followed by Alibaba's Ele.me and Meituan Dianping's Waimai in China. They have armies of scooters drivers traversing cities every day to deliver meals. It's also what Grubhub is doing.
Chinese delivery workers are almost all from the migrant worker class and are scraping to get by. That also appears to be the model for many Uber drivers outside of the major cities and even then it is losing money on every ride.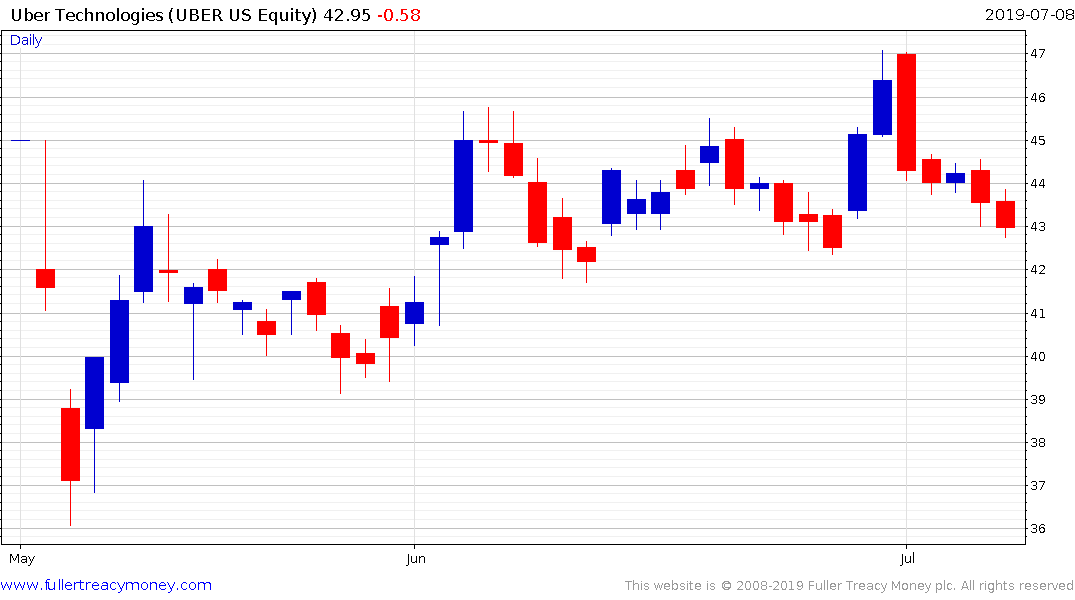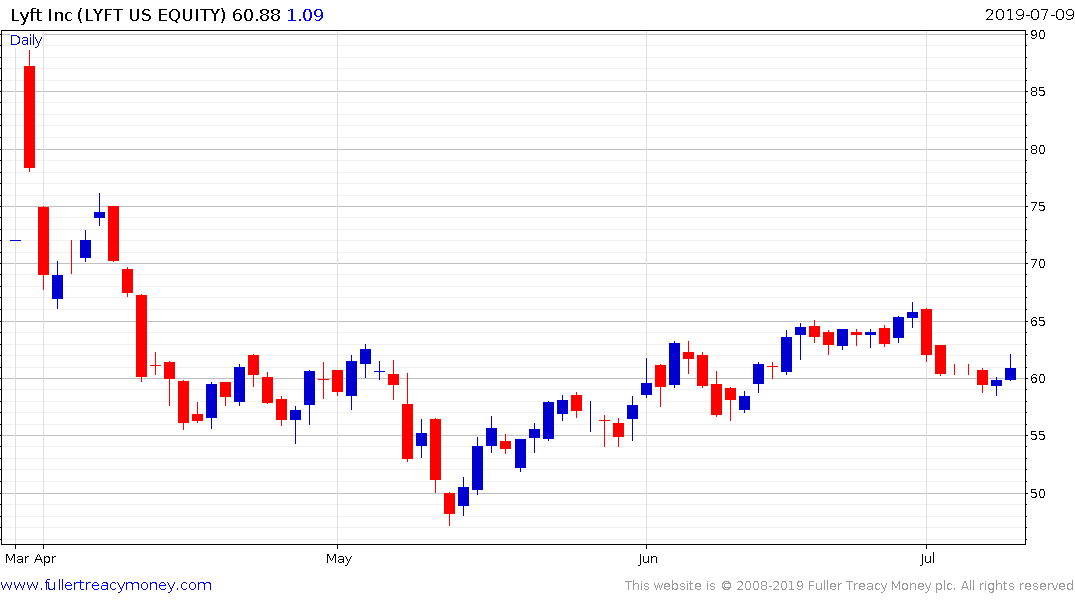 Both Uber and Lyft are still trading below their IPO prices and sustained moves above those entry levels will be required to suggest the beginning of more than short-term demand dominance.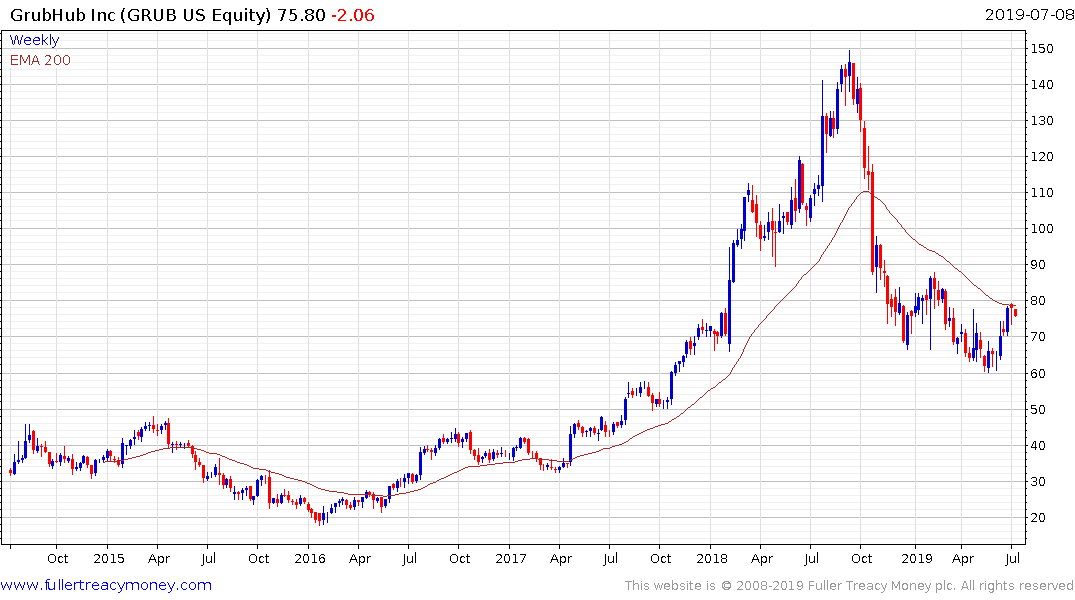 GrubHub soared in 2018 before collapsing. It has stabilised above $60 and is now testing the region of the trend mean. A sustained move above it will be required to signal a return to demand dominance.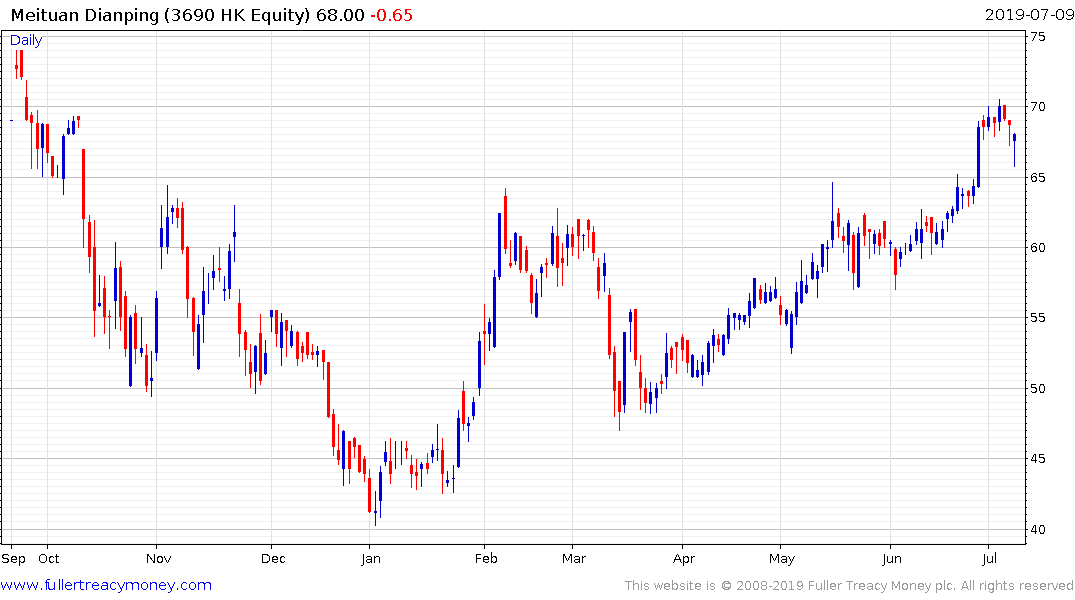 Meituan Dianping is also still trading below its IPO price but has held a progression of higher reaction lows since January. A sustained move below HK$60 would be required to check potential for additional upside.
Back to top