U.S. Stocks Extend Rebound From Trade-Driven Rout: Markets Wrap
This article by Randall Jensen and Sarah Ponczek for Bloomberg may be of interest to subscribers. Here is a section:
"Investors are looking for opportunities to get into this market, and so far in 2019 there really haven't been any 'buy the dip' opportunities other than last week," Ryan Nauman, market strategist at Informa Financial Intelligence, said by phone. "And you're also seeing President Trump confirmed a meeting with President Xi during next month's G-20 summit, which provides some optimism that despite the increase in tariffs, negotiations are still ongoing."

Even as investors pick through Monday's carnage for deals, the trade tussle between Washington and Beijing is keeping markets on edge as traders try to gauge its impact on the global economy. On Monday, all three major U.S. benchmarks dropped more than 2% -- only the second time this year that's happened -- after China targeted some of the biggest U.S. exporters in response to American tariffs. Trump eased concerns talks would break down when he said he and Chinese President Xi Jinping would meet at the G-20 conference in late June.
Investors don't believe a trade war is inevitable and still hope that a deal will be done sooner rather than later. The threat from that conclusion is the extension of tariffs from the original set of goods to all goods imported from China will have an inflationary effect which is not being priced in. That is not so surprising considering how wrong inflation forecasts have been over the last decade. Nonetheless, the risk of inflation from escalating tariffs is non trivial.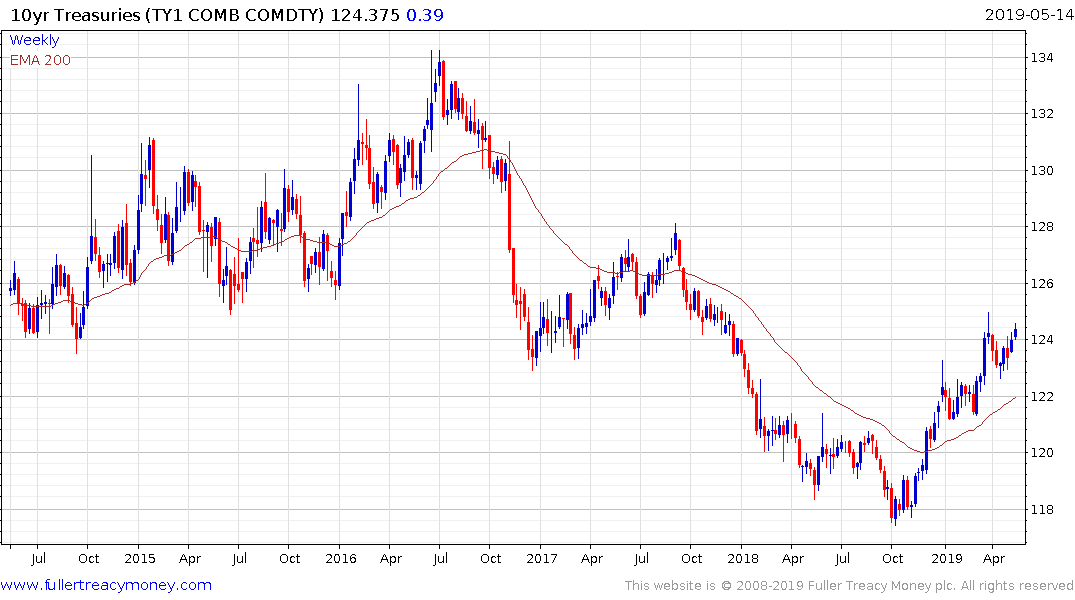 Treasury futures remain in a consistent medium-term uptrend but were quiet today.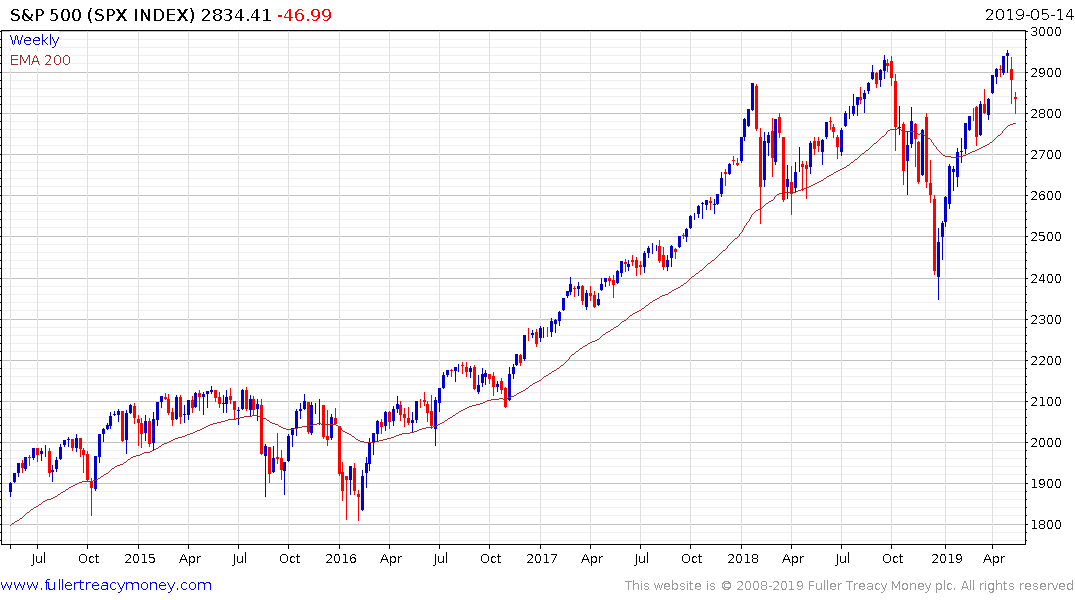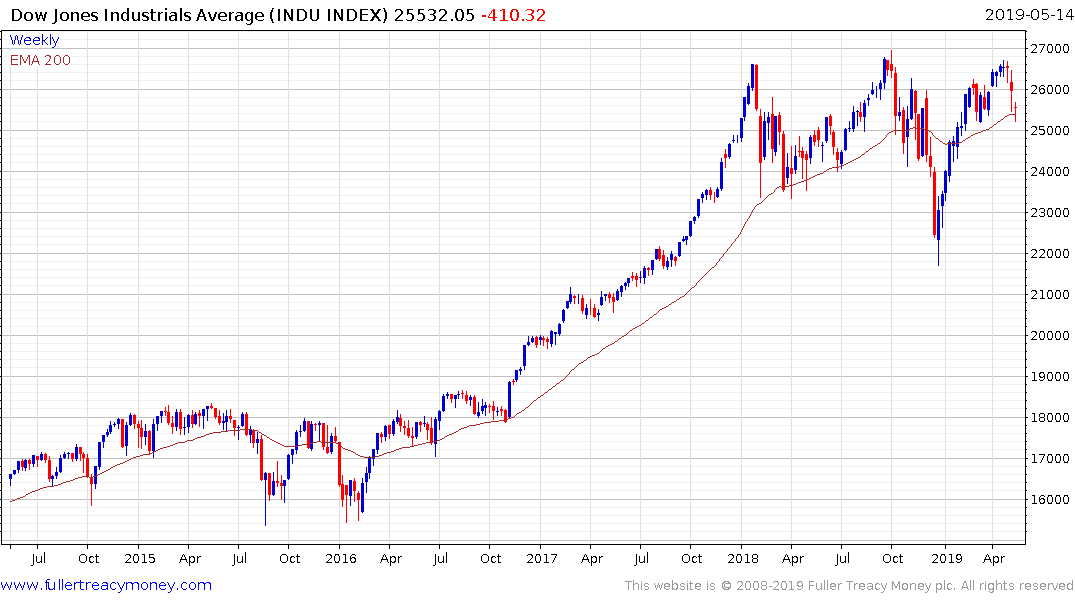 Meanwhile the reaction from the major Wall Street indices has been pedestrian relative to the tone of the commentary. The S&P500 and Dow Jones Industrial Average have both steadied from the region of their respective trend means. Many are concluding this is the first opportunity to buy the dip this year which is helping to spur demand.


Importantly, the Russell 2000 steadied from above the 1500 level today. It will need to hold that level if potential for further higher to lateral ranging is to be given the benefit of the doubt.
With the major indices in the region of their previous peaks following an impressive rebound in the first four months of the year, some consolidation is was due and that is what we are seeing. Provided they continue to find support in the region of their trend means potential for another leg on the upside still have a realistic chance of fruition. Meanwhile trade frictions still have plenty of scope for continued volatility.
Back to top