U.S. soy rises for 5th day; profit taking pressures corn, wheat
This article from Reuters may be of interest to subscribers. Here is a section:
"The lack of rain in August - plus extended heat - clipped the top end of soybean production for many areas," Bob Linneman, broker at Kluis Commodity Advisors said in a research note. "There are many operations that watched a potentially record crop turn to a hopeful average crop."
The agriculture sector has been plagued by uncertainty over the last few years. Record crops, trade wars, currency devaluations and weather events have conspired to create a great deal of uncertainty. None of that has succeeded in lifting prices for more than a few weeks at a time. I wonder if this time is different.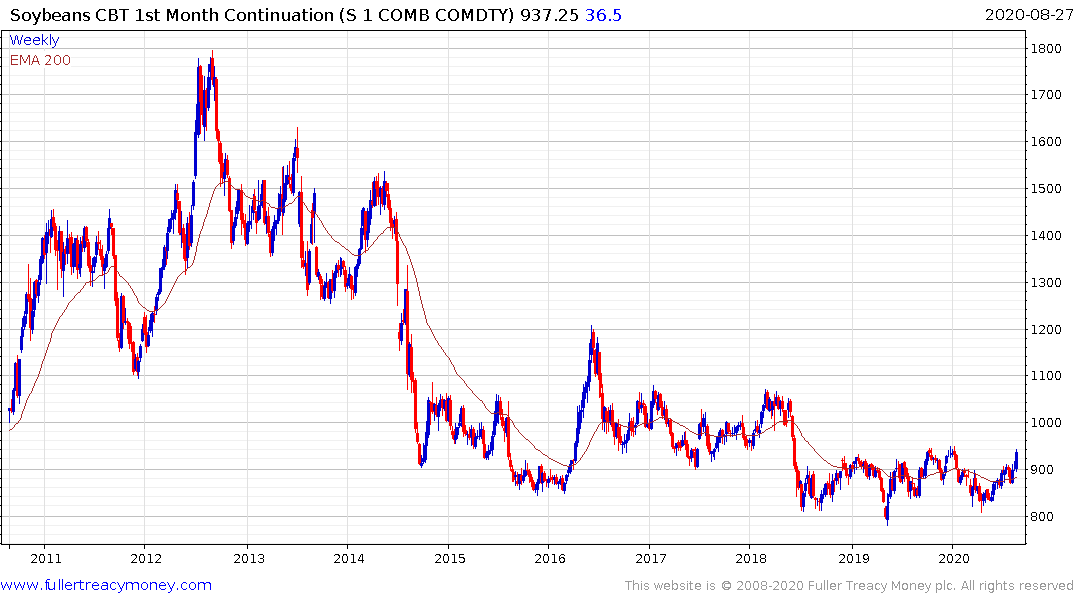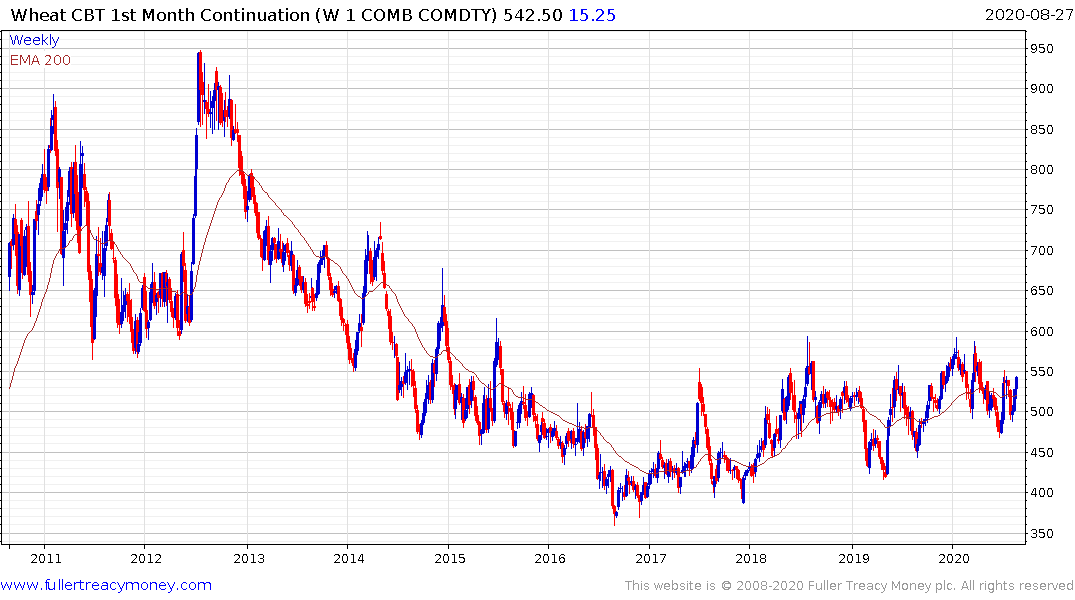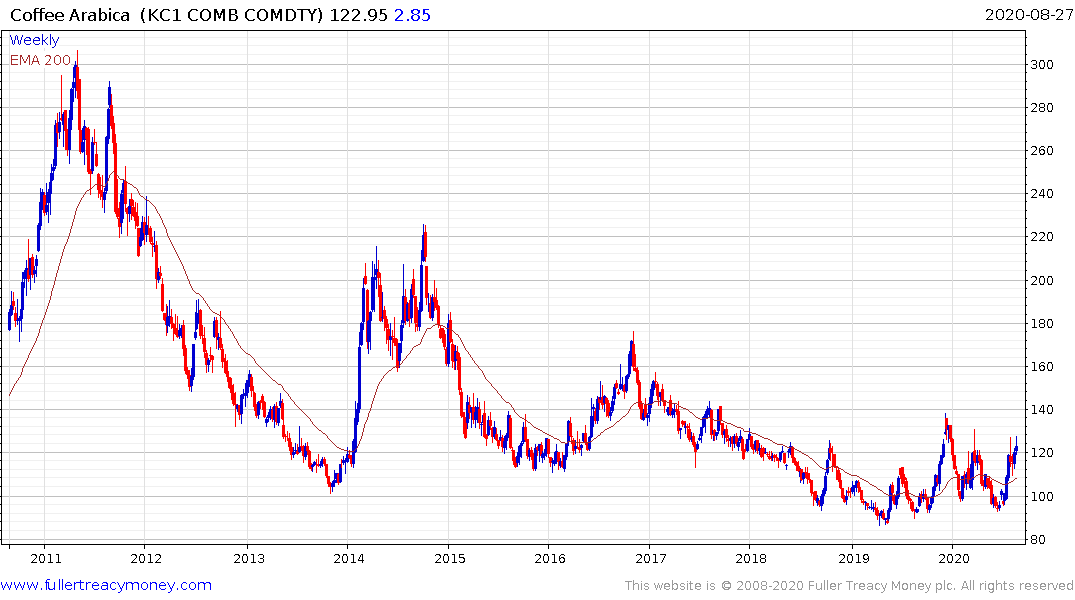 There is a great deal of commonality in the agriculture sector. Wheat's base has a rounding characteristic similar to what gold had before it broke out. Soybeans is testing the upper side of its base so is corn. Orange Juice is firming from the region of the trend mean. Arabic coffee has found support in the region of the trend mean. Cocoa, rubber, palm oil and cotton have also rebounded.
This kind of commonality is too global in nature to be specific to any one crop cycle or event. The devaluation of the Dollar and rising inflationary pressures are probably more of a factor. Related shares have been trending lower for a long time.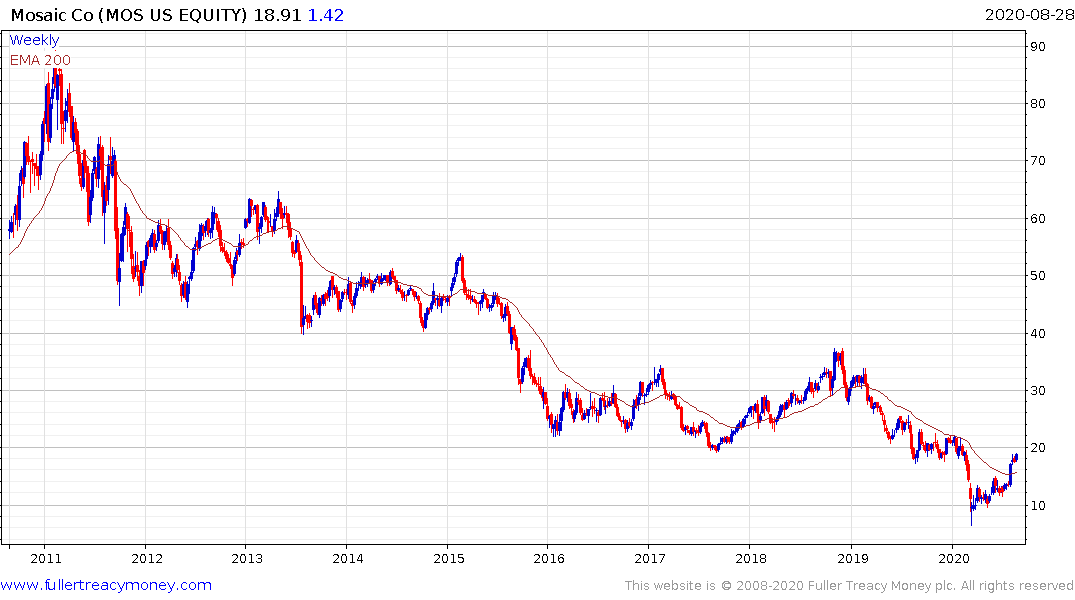 Mosaic bounced back above the trend mean for first time in nearly two years earlier this month. It's been trending lower since 2011 and it will need to at least sustain the move above the 200-day MA to confirm a return to demand dominance.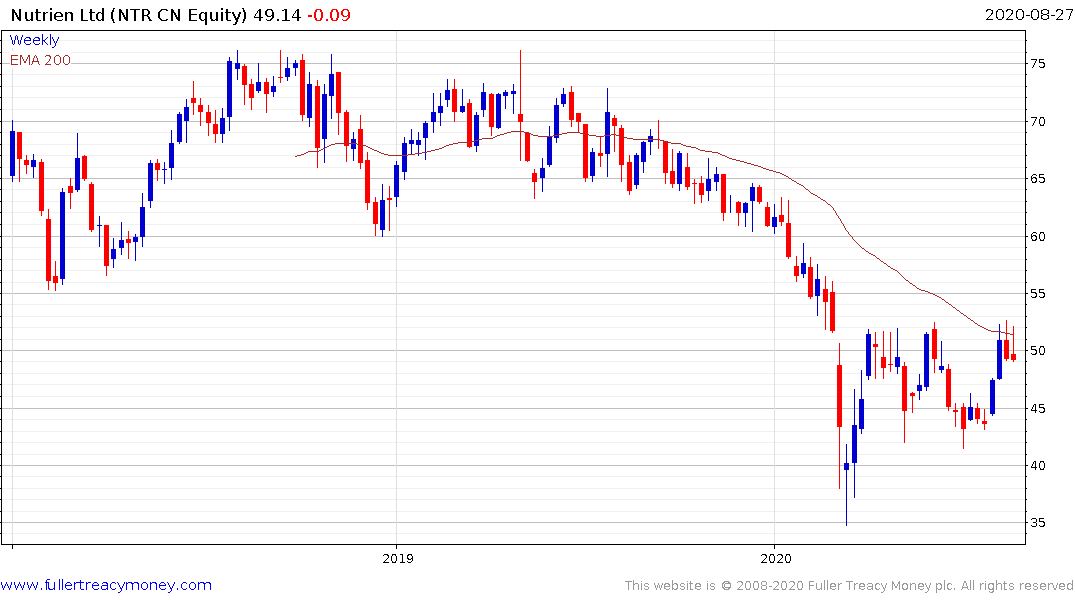 Nutrien, which resulted from the merger of Potash Corp of Saskatchewan and Agrium, has also been under pressure since it relisted. The share is now pausing in the region of the trend mean.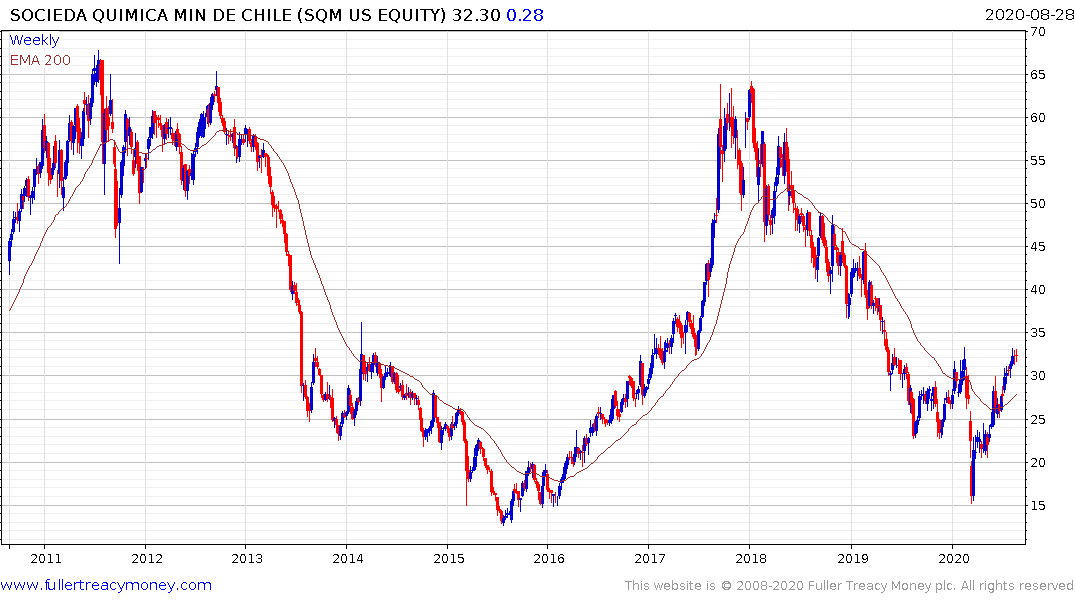 SQM was on the cusp of breaking out ahead of the pandemic and has now regained its highs for the year.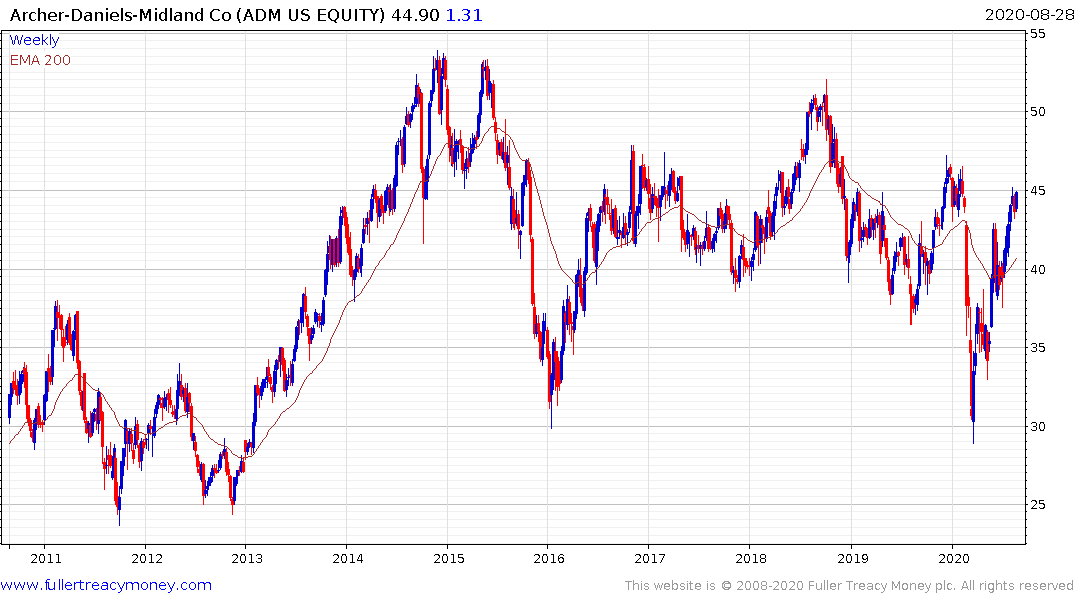 Archer Daniels Midland has spent most of the last six years ranging below $50.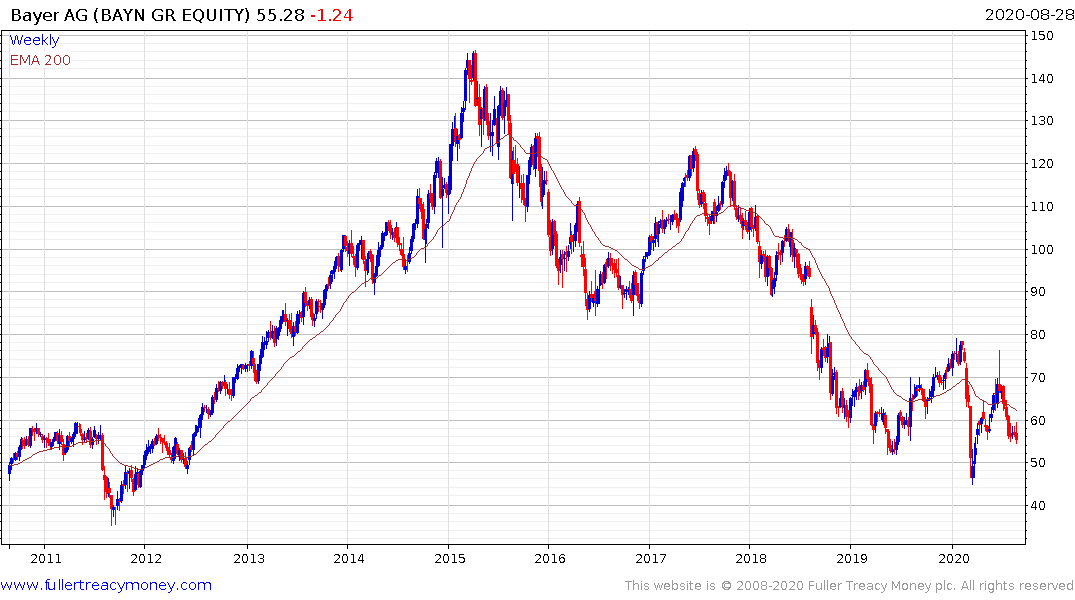 Through its acquisition of Monsanto, Bayer is now a dominant global player in seed and pesticides. The outlook for the share is closely tied to the size of the settlement it will need to pay for the Roundup class action lawsuits. It is trending back towards the lows at present.
Back to top