U.S. Says Hong Kong's Autonomy Is Gone, Sowing China Trade Doubt
This article by Nick Wadhams for Bloomberg may be of interest to subscribers. Here is a section:
Under the U.S.-Hong Kong Policy Act of 1992, Washington agreed to treat Hong Kong as fully autonomous for trade and economic matters even after China took control. That meant Hong Kong was exempt from Trump's punitive tariffs on China, can import certain sensitive technologies and enjoys U.S. support for its participation in international bodies like the World Trade Organization.

But the law enacted last year gives the administration broad authority to impose sanctions or other punishments. The administration can also revoke Hong Kong's special trading status if it chooses.

Such a decision, however, would have far-reaching consequences and jeopardize Hong Kong's role as one of the world's leading trade and banking hubs, so the Trump administration may start with smaller steps targeting Chinese Communist Party officials rather than moves that would have far-reaching economic consequences, particularly during the coronavirus pandemic.


Is Hong Kong fated to become just another Chinese city or can it survive as a centre for commerce in the 21st century. That question is more relevant today than it has been since the handover in 1997. Xi Jinping's administration is intent on pushing the one-country, two systems solution to its limits and that is going to have significant repercussions for how international finance is conducted.
The Chinese are essentially calling the Trump administration's bluff. They know that the USA does not want to rescind Hong Kong's special trading status; particularly during the worst global recession in living memory. They also know the USA does not want to make life harder for regular Hong Kong people. If the USA does in fact follow through and conflate its recognition of Hong Kong with how it views the mainland it will be blamed by the Communists for the economic fallout.
The failure of Huawei's CFO to fight extradition from Canada to the USA is something that will likely add to the volatility in the USA/China relationship over coming weeks.
The clearest beneficiaries are Shanghai and Singapore. Shanghai is already China's largest mainland financial sector and its loyalty is above reproach. Meanwhile Singapore is a significant mandarin speaking legal, financial and private banking hub. It is the logical choice for businesses which want to do business in China but do not wish to be subject to mainland arbitration, despite its distance from the mainland.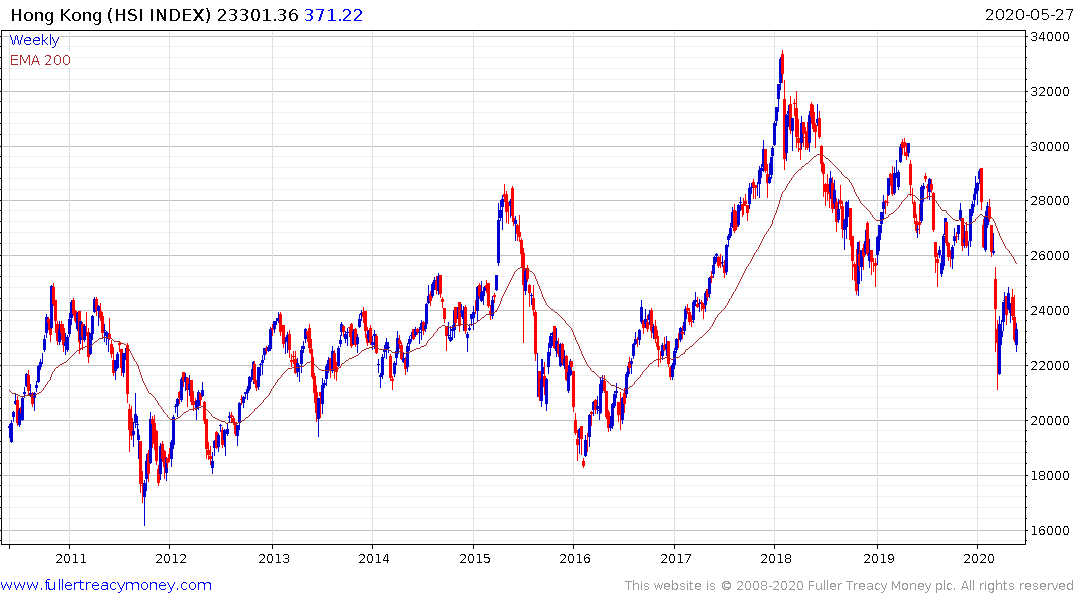 The Hang Seng Index has steadied over the last couple of sessions, following an almost 10% pullback over the last few weeks. It needs to continue to hold the March low near 21,000 if support building is to be given the benefit of the doubt.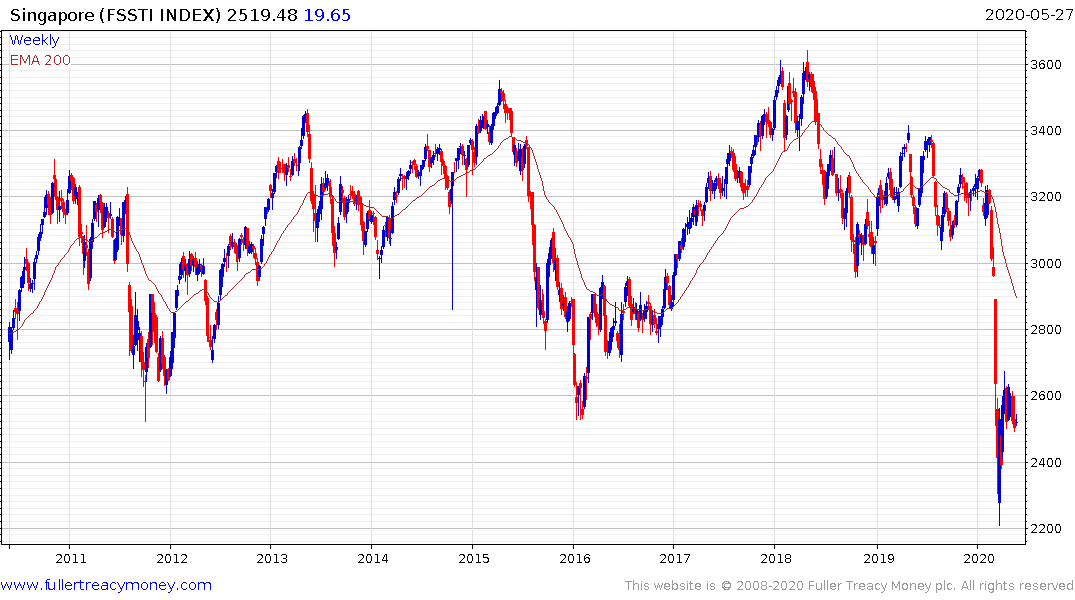 The Strait Times Index experienced a deep decline in March. Following an initial bounce, it has been steady over the last month. The 2500 level represents the lower side of the decade-long range, so it is natural area for a pause. A further rebound will be required to confirm a return to demand dominance beyond short-term steadying.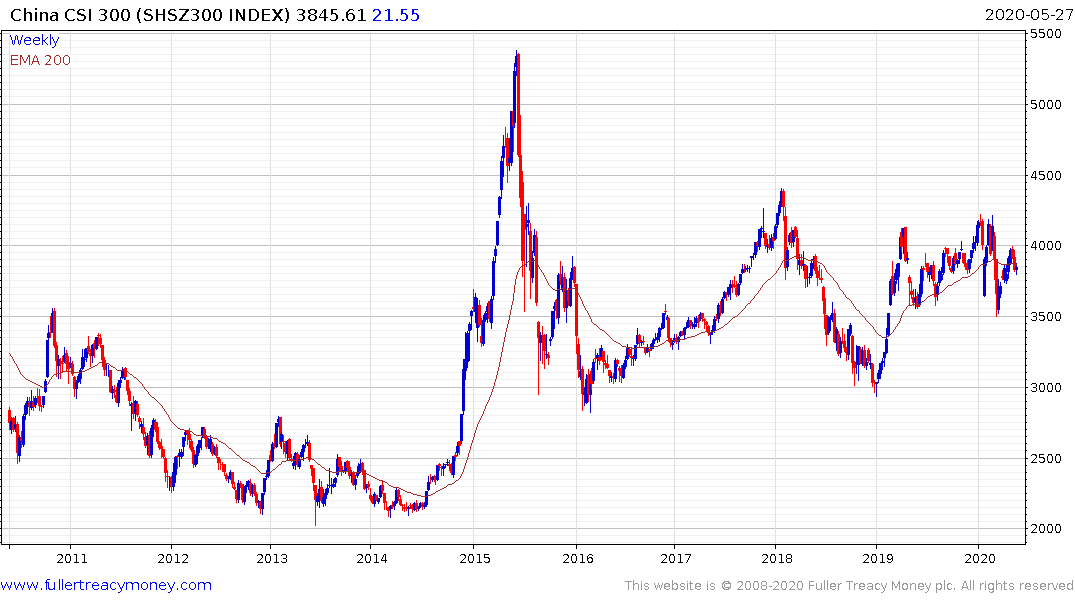 The mainland CSI 300 has been ranging between 3500 and 4000 for more than a year. It will need to hold the sequence of higher reaction lows, currently near 3800, if support building is to continue to be given the benefit of the doubt.
Back to top