U.S., China Said to Reach Partial Deal, Could Set Up Trade Truce
This article by Jenny Leonard for Bloomberg may be of interest to subscribers. Here is a section:
The U.S. and China reached a partial agreement Friday that would broker a truce in the trade war and lay the groundwork for a broader deal that Presidents Donald Trump and Xi Jinping could sign later this year, according to people familiar with the matter.

As part of the deal, China would agree to some agricultural concessions and the U.S. would provide some tariff relief. The pact is tentative and subject to change as Trump prepares to sit down with China's Vice Premier Liu He later Friday.

Stocks jumped Friday after the news. Equities had advanced globally earlier in the day amid growing conviction that the U.S. and China would negotiate a trade truce. Trump tweeted earlier Friday that "good things" were happening in the meetings -- and that if the countries did reach an agreement, he would be able to sign it without a lengthy congressional approval process.

On Thursday and earlier Friday, Liu and U.S. Trade Representative Robert Lighthizer held the first senior-level discussions between Washington and Beijing since a previous agreement fell apart in May and tariffs were raised in the months after. The world's two biggest economies have been trying for the past year and a half to settle their trade dispute.
The words from Bill Clinton's early '90s election campaign must be ringing in President Trump's ears, "It's the economy, stupid". There is a clear rationale for pressuring China on trade but is it worth losing the election for? The hardest hit parts of the US economy just about all voted for President Trump in the last election and have been specifically targeted by Chinese tariffs. Little wonder then that agricultural imports are front and centre in whatever deal is to be announced. With the election less than 13 months away it's time to at least put the trade war on hold and let animal spirits loose.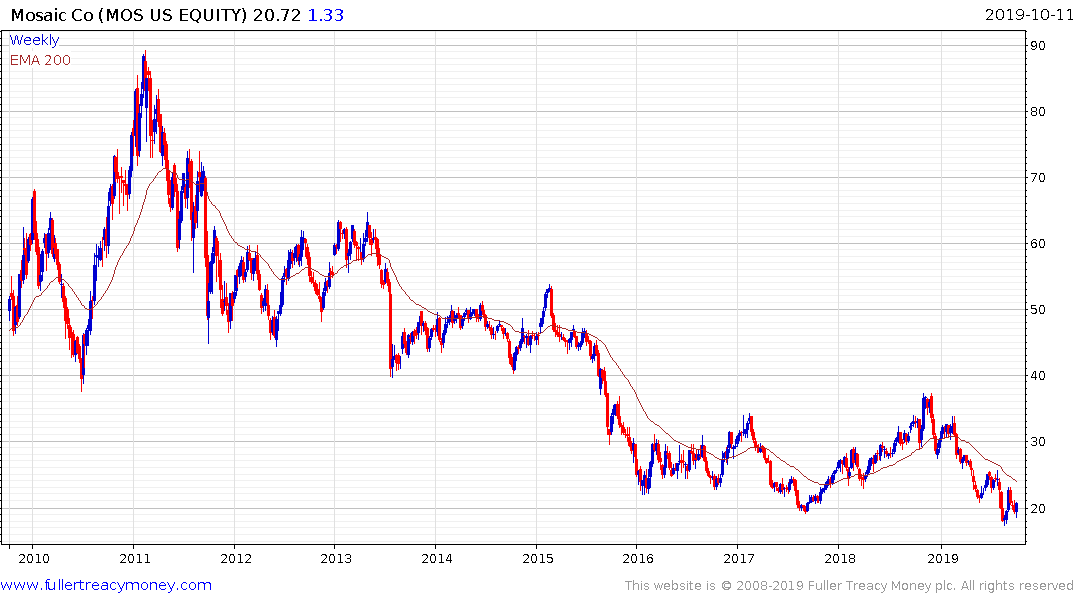 Mosaic was among the best performing stocks today, as it firms from the $20 region, which coincides with the lower side of the almost four-year base formation.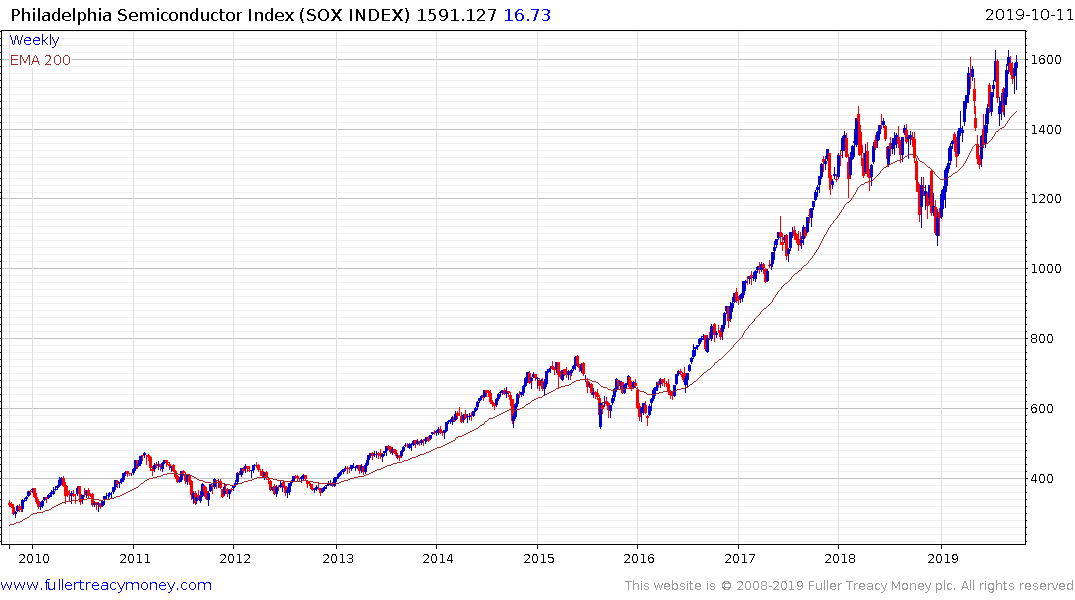 The Philadelphia Semiconductors Index continues to exhibit relative strength and extended its rebound to test the July peak.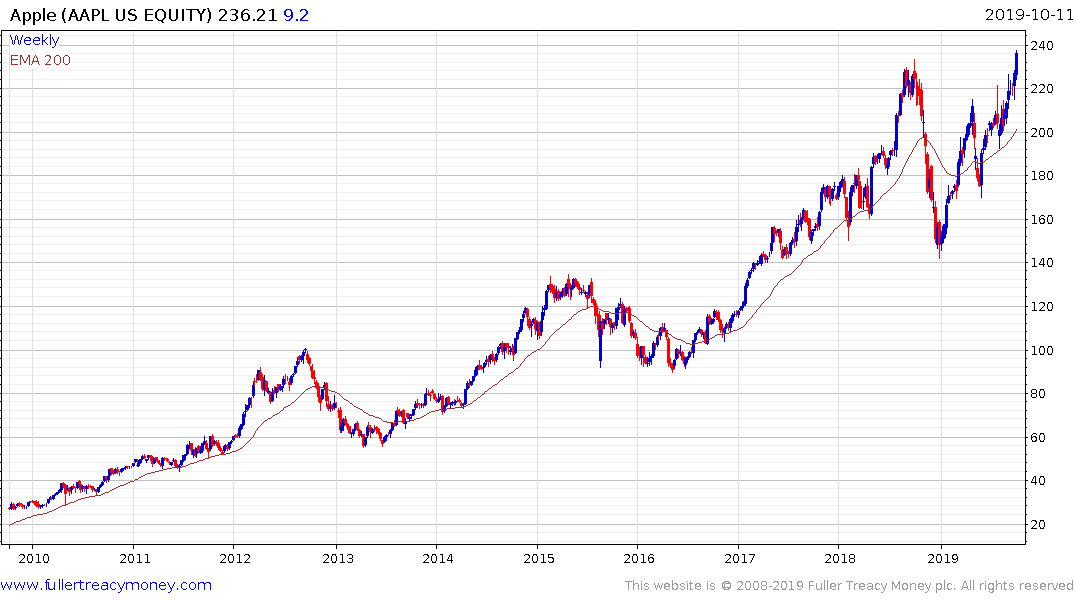 Apple hit a new all-time high today and while somewhat overbought in the short term, a clear downward dynamic would be required to check momentum.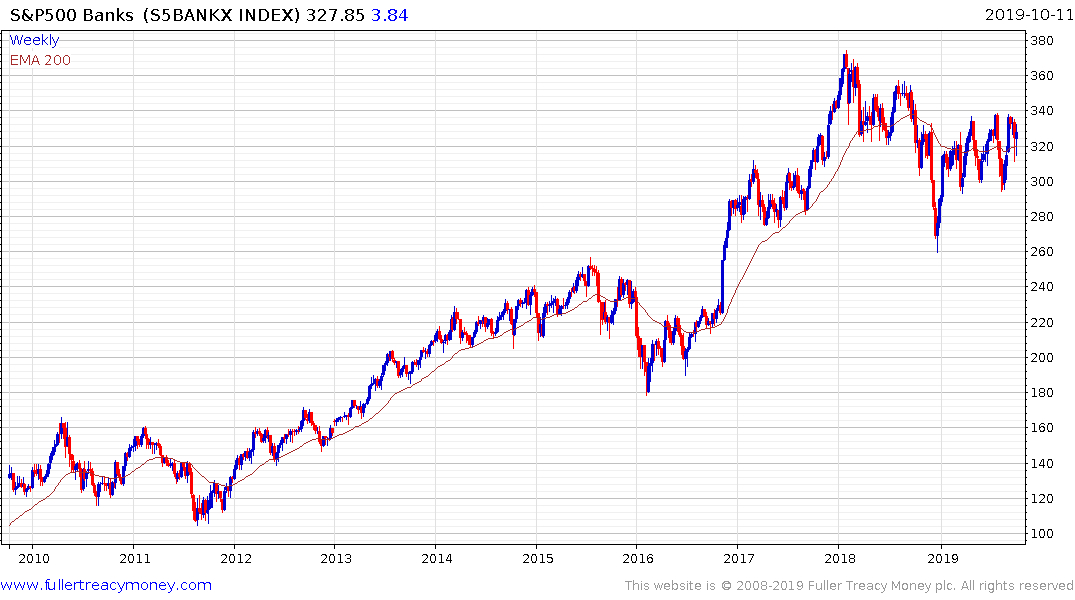 The S&P500 Banks Index is firming from the region of the trend mean and a sustained move above 340 would complete this year's range and reassert demand dominance beyond the short term.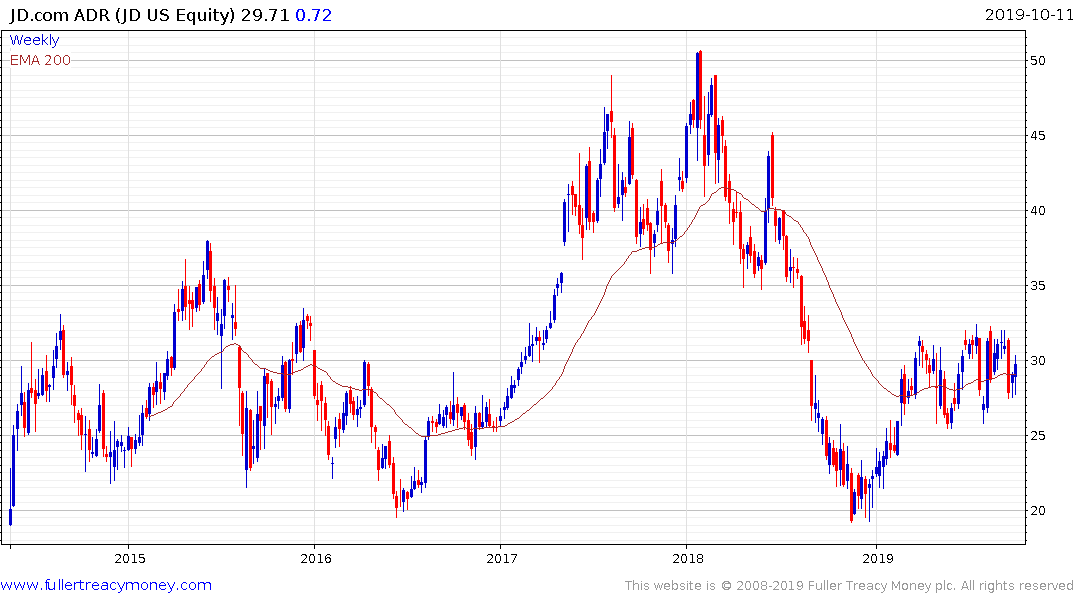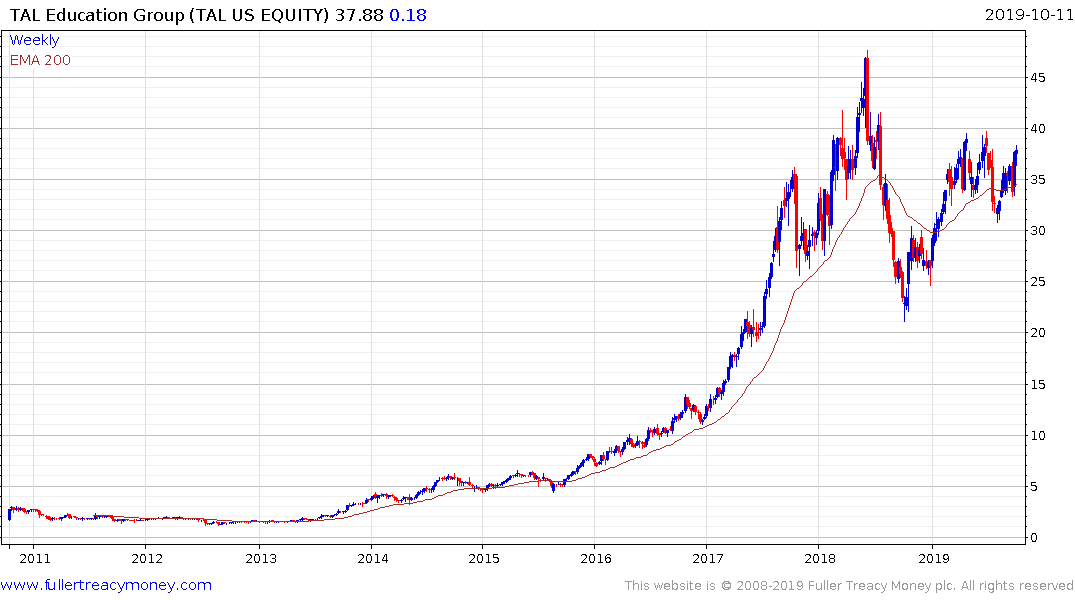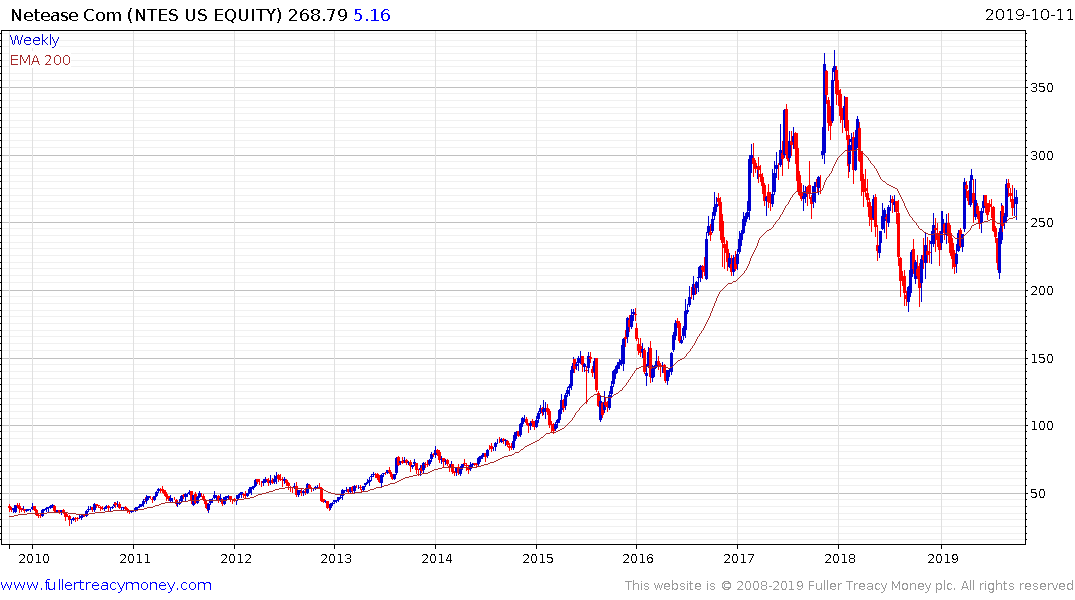 Among US listed Chinese companies JD.com, TAL Education and NetEase are all firming from the region of their respective trend means.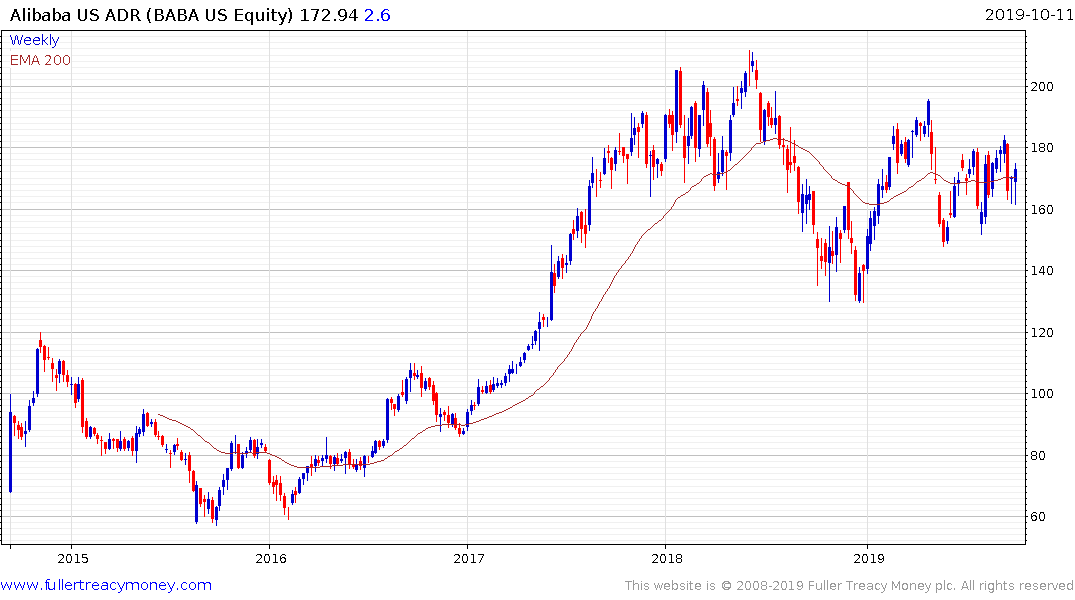 Alibaba has also steadied from the lower side of its range.
Back to top