U.S. 5-Year Auction Short Stop Is Among Biggest of Past Decade
This article from Bloomberg may be of interest to subscribers. Here is a section:
Wednesday's $61b Treasury 5-year auction was among the strongest on record gauging by its yield relative to where it was trading at the bidding deadline. The auction yield of 1.157% was 2.5bp lower than the approximate pre-auction level of 1.182%, a sign that dealers underestimated investor demand for the notes. Consistent with that, the share awarded to primary dealers was among the lowest on record.

While the difference between an auction yield and the pre-auction level is always an estimate, as dealers may quote the issue differently, the last time a 5-year note auction stopped short by more than that was in November 2009; a $42 billion auction that month was awarded at 2.175%, 3.6bp below where it had been quoted moments before

Wednesday's 17.9% primary dealer award was the third lowest on record in data since 2004, reflecting above-average shares for indirect and direct bidders
Longer-dated bonds rallied in a number of countries today. That suggests investors are still willing to give the benefit of the doubt to the view that inflationary pressures are going to moderate or at the very least that yields have run away from the publicly stated intentions of central banks.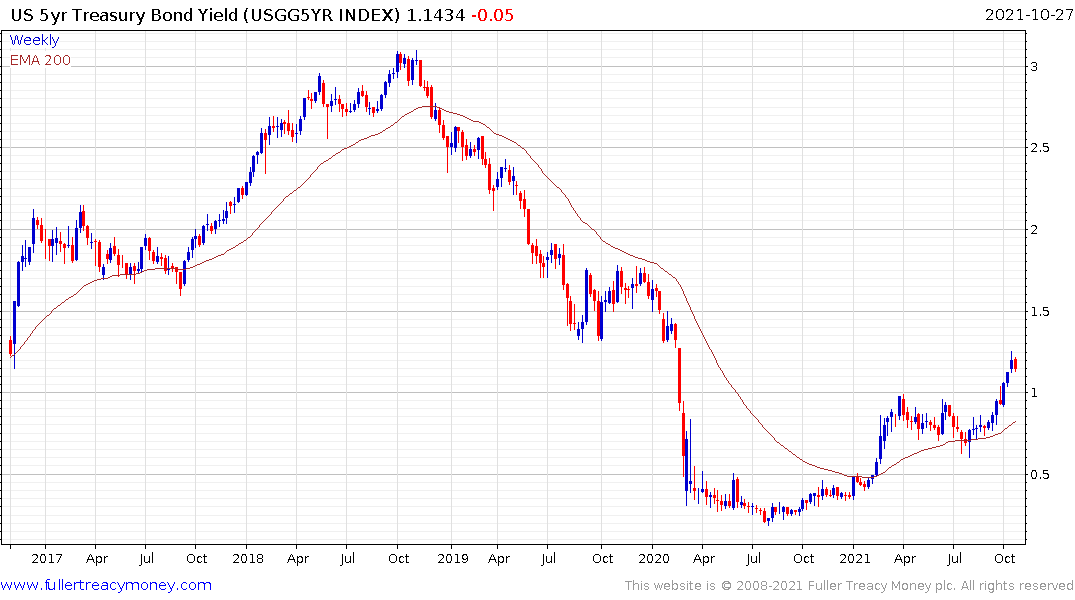 The 5-year yield is now unwinding its short-term overextension and a retest of the 1% level looks more likely than not.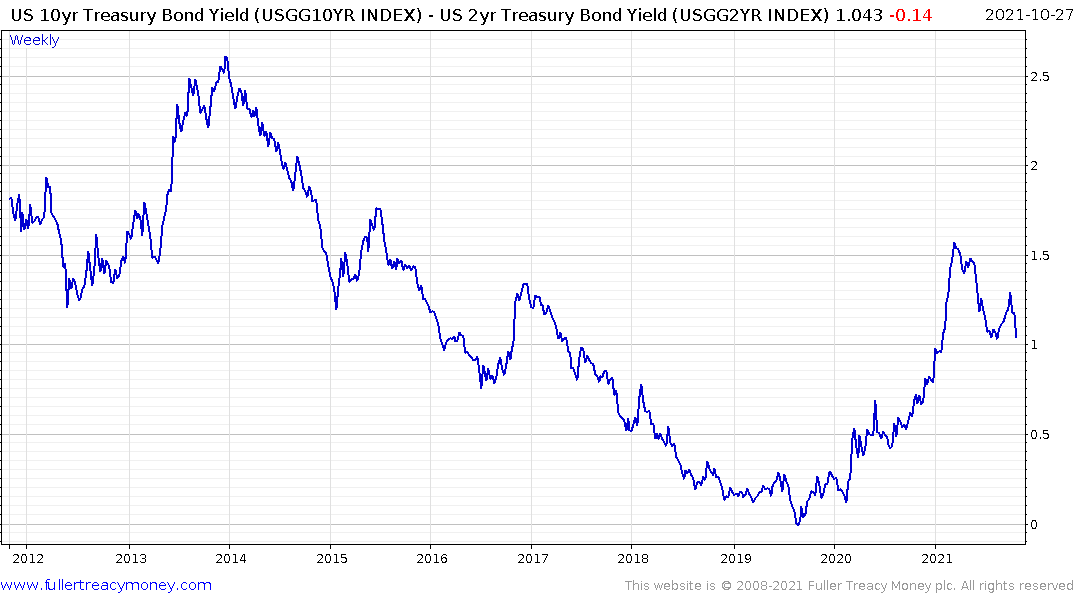 The yield curve spread's swift contraction today is particularly notable since the short end of the curve was static while longer-dated yields contracted. Generally speaking, the times when the curve rallied through 150 basis points on the way to 250-300 coincide with the worst selling pressure in bear markets. If the spread has already peaked for this cycle it points to a shorter expansion but also holds out potential for a significant bubble to form before it next becomes inverted.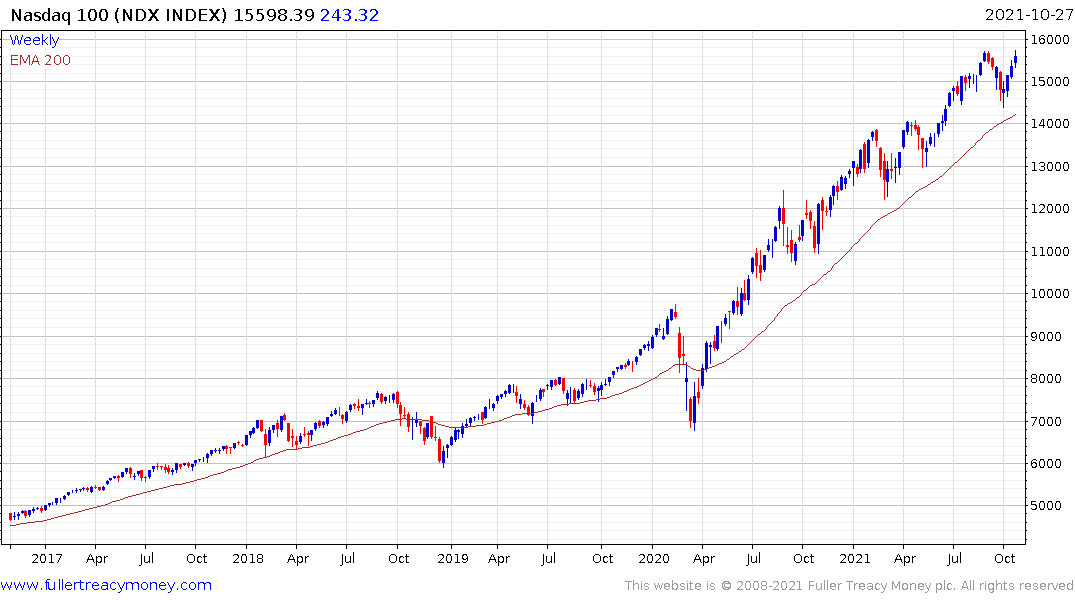 Every time bond yields contract, it helps to support the bullish argument for technology shares. Outsized earnings from Microsoft and Alphabet also helped to support the market today.
Back to top