U.S.-Listed Chinese Stocks Post Biggest One-Day Surge Since 2008
This article from Bloomberg may be of interest to subscribers. Here is a section:
The Nasdaq Golden Dragon China Index rallied 9.4%, its largest climb since 2008. Electric-vehicle maker Nio Inc. and Tencent Music Entertainment Group were among some of the best performers Thursday, climbing 15% each. Alibaba Group Holding rose 9.7%, while Tal Education Group advanced 15%.

"It's finally time to buy Chinese equities," Vital Knowledge analyst Adam Crisafulli wrote in a research note. The Nasdaq Golden Dragon China Index is back at levels that have acted as solid support going back over the last several years, he said.

U.S.-listed Chinese stocks have experienced a brutal selloff in 2021 as regulators in Beijing mounted a sweeping crackdown on the nation's companies. That rout erased more than $1 trillion in value since February as authorities in the U.S. and China continued to put pressure on the firms. Despite Thursday's rally, the group is still down about 42% this year and about 57% lower from its February peak.
The Golden Dragon China Index had a dismal 2021. It was dragged lower by fears of nationalisation of China's champion companies, the equivalent of a seismic event in the regulatory environment and the threat of shares needing to delist from US exchanges. That all occurred against a troubling backdrop of deteriorating sentiment that the trade war will ever end.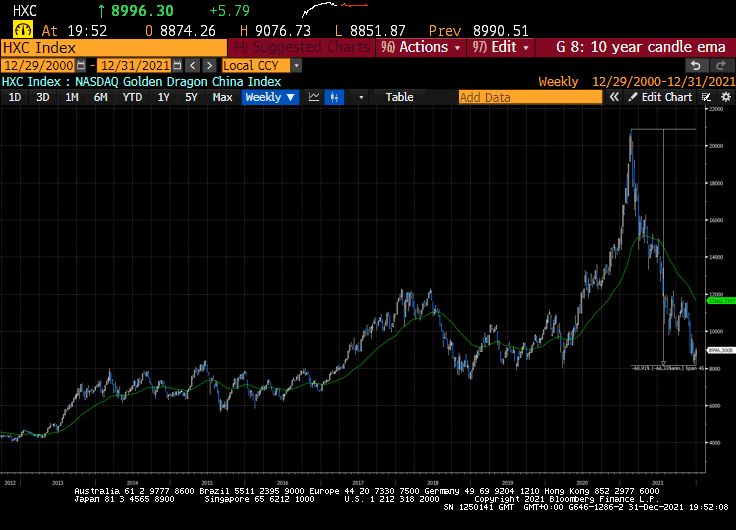 The Index peaked in February and trended lower all year. At yesterday's it had dopped 60.9% and was testing the 2019/20 lows. The upside weekly key reversal suggests at least near-term support has been found. Upside follow through next week would confirm a low of more than short-term significance.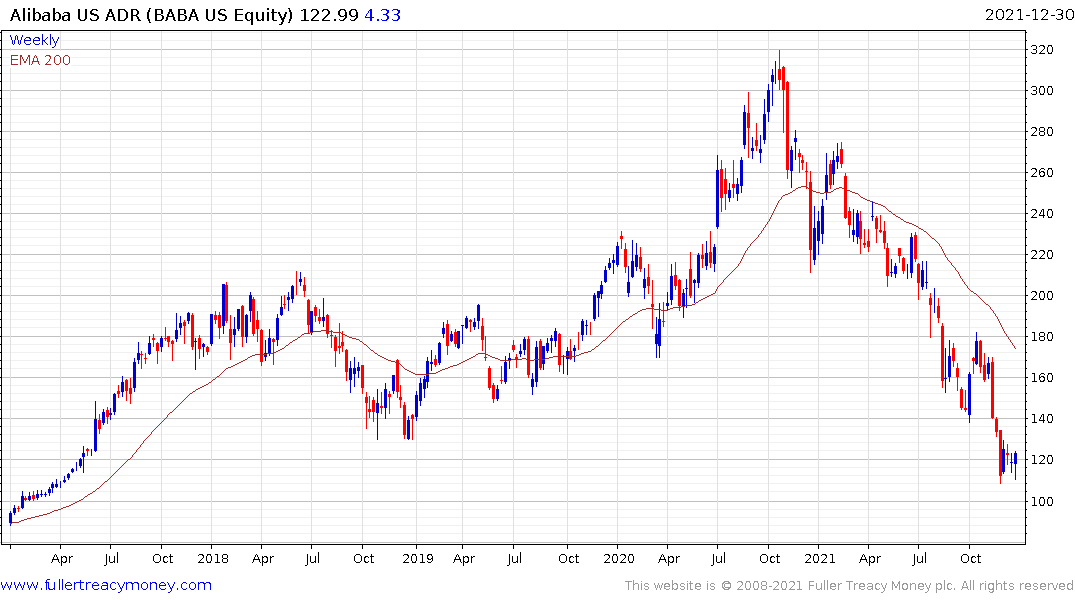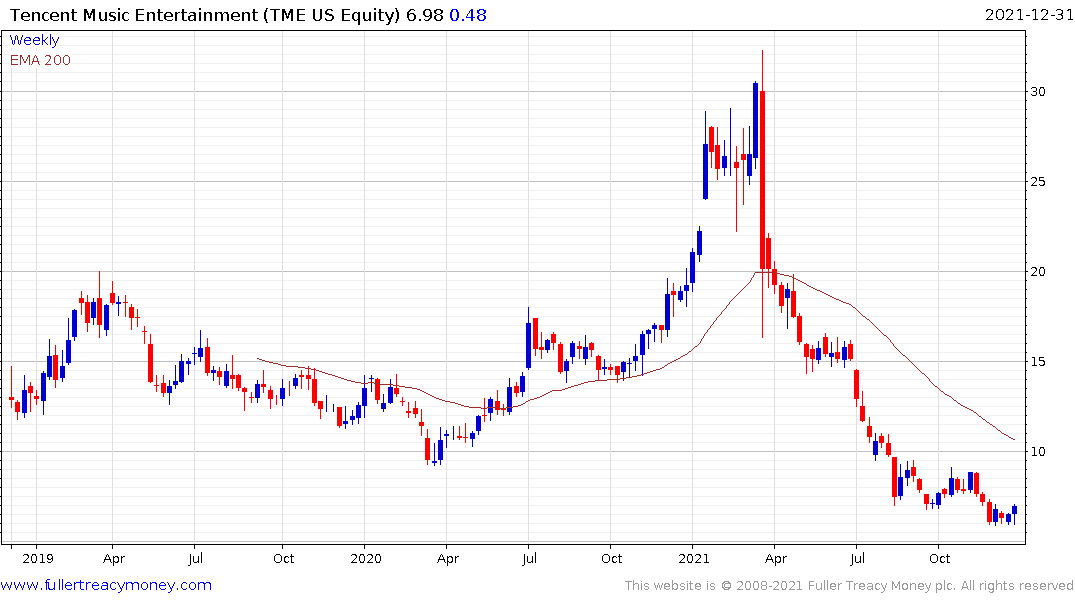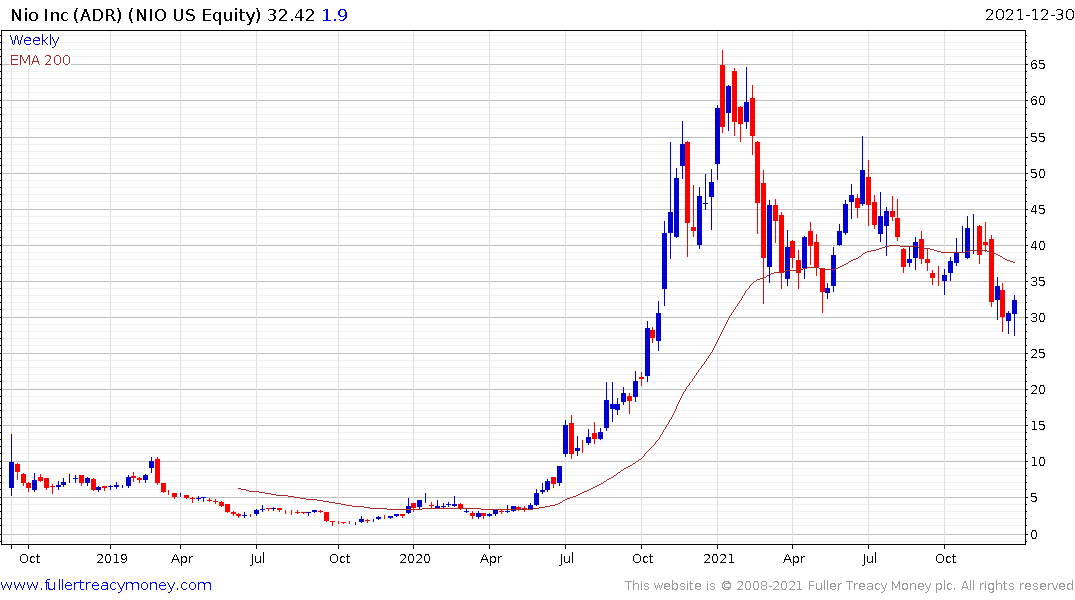 Shares like Alibaba, Tencent Music and Nio have experienced deep corrections and are trading on low valuations as a result. The speculation today is that China will have no choice but to unleash a fiscal stimulus to insulate the economy from the trouble in the property developers' sector. That should have the same effect on the tech sector in China as it does for US tech stocks.

At the end of every year, traders look at what worked over the last 12 months and what didn't. Tax selling means the worst performers tend to fall even more at the end of the year. If the situation is now quite as bad as everyone feared there is clear scope for the worst performers in one year to the best performers at the beginning of the next as shorts are unwound and value investors participate. Therefore, the China tech sector is worth monitoring for early 2022.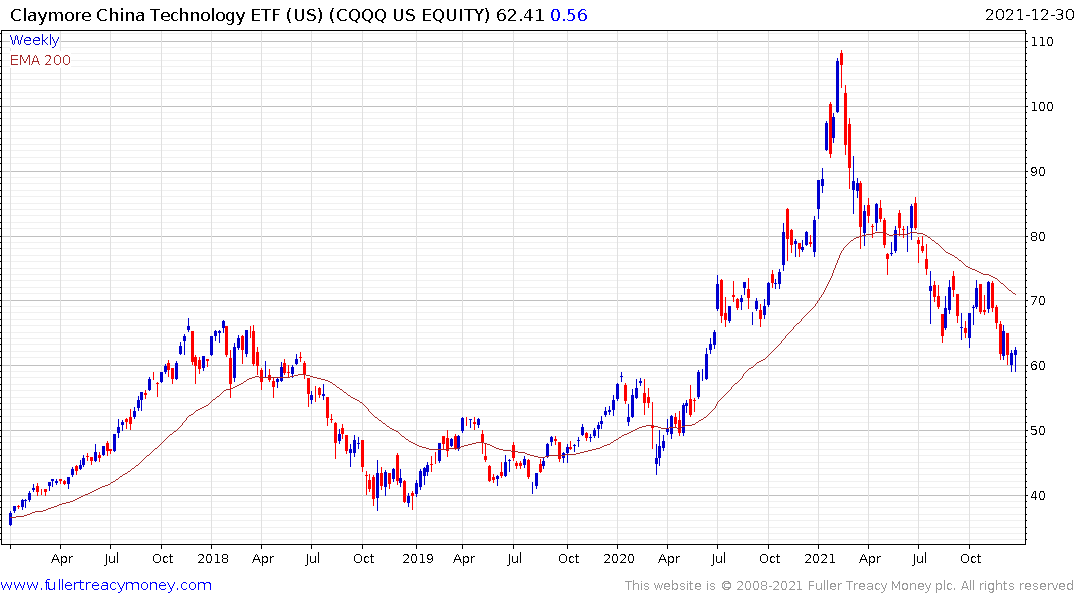 The Invesco China Technology ETF is back testing the upper side of its 2017 through 2020 range.

Back to top