U.K. Voters' Brexit Backlash Leaves May And Corbyn Bruised
This article by Robert Hutton and Alex Morales for Bloomberg may be of interest to subscribers. Here is a section:
"I think there was a simple message from yesterday's elections to both us and the Labour Party: Just get on and deliver Brexit," May said in a speech to Conservatives in Wales. "An arrangement has to be made, a deal has to be done and Parliament has to resolve this issue," Corbyn said later, in comments welcomed by May. "I think that is very, very clear."
The Conservatives and Labour risk being eviscerated at the next general election. That gives them both a clear incentive to conclude the Brexit impasse before then. That is the real deadline, rather than October, because it represents career risk for politicians and that is all they are truly interested in.
There is a strong likelihood the UK is going to remain within the customs union, that immigration control will fall by the wayside and any changes to the relationship with the EU will be cosmetic. The EU was sure to lock down a commitment to continue to pay into the bloc's budget early on so that is no longer a question.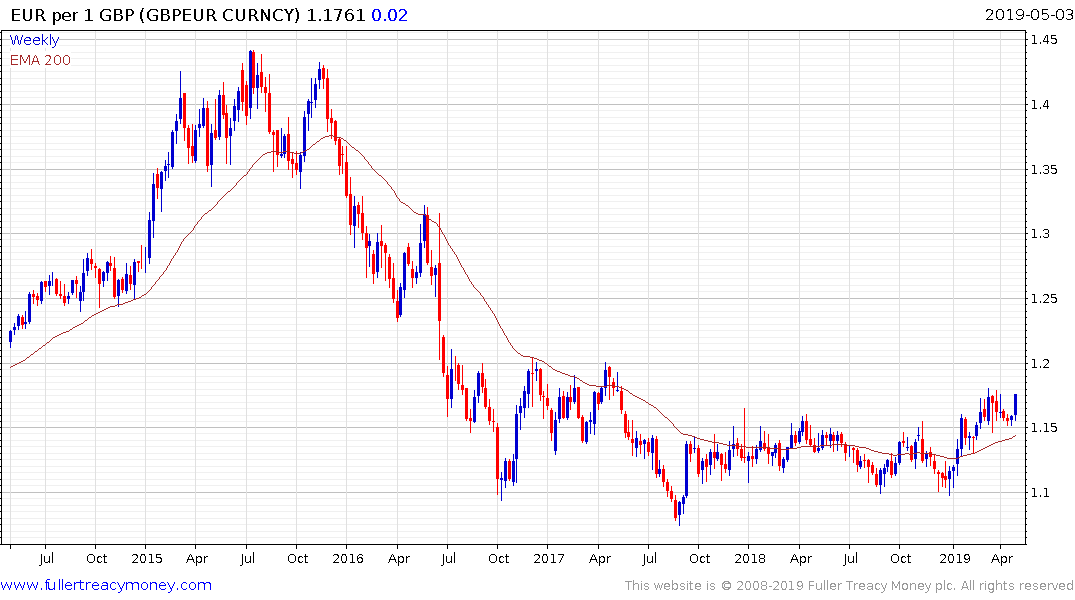 The Pound rallied impressively against the Euro today to test the upper side of its first step above the base.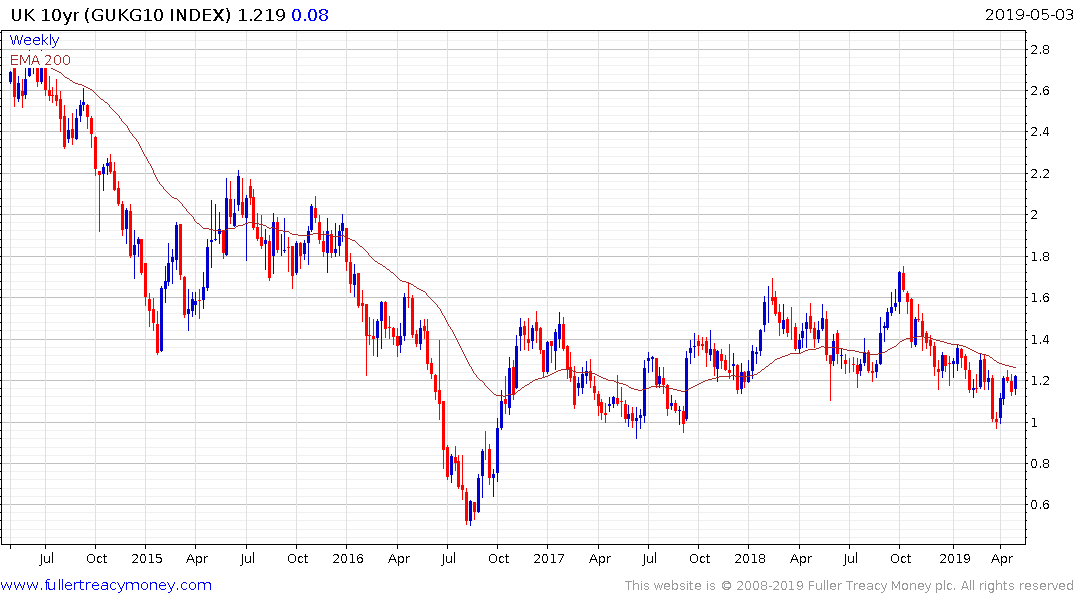 10-year Gilt yields steadied from the psychological 1% level in March and are now testing the seven-month sequence of lower rally highs. A sustained move above 1.3% would be required to signal a return to supply dominance.
Back to top