U.K. Unemployment Unexpectedly Falls to 4.5 Year Low
This article by Scott Hamilton and Jennifer Ryan for Bloomberg may be of interest to subscribers. Here is a section:
The U.K. economy has grown faster than any other Group of Seven nation this year, cutting the jobless rate from 7.8 percent since Carney became governor on July 1. Of 29 economists surveyed by Bloomberg, 20 see the 7 percent threshold being reached by the second quarter of 2015. Half of those 20 forecast the threshold will be reached by the end of next year.
The debate over how fast unemployment will fall centers on productivity. The BOE's view is that companies will meet recovering demand from existing workers before they begin to hire, meaning unemployment will fall only gradually.

Testifying to U.K. lawmakers yesterday, Carney stressed that unemployment is still almost 1 million higher than before the financial crisis and economic output has yet to return to its pre-recession level.
Exceptional Stimulus

"My view is that we need to provide exceptional monetary stimulus for some time, and that would include some time after the 7 percent unemployment threshold is reached," he said.
.
The number of people working part time because they are unable to find a full-time job, often referred to by Carney as evidence that the recovery has a way to go, climbed by 25,000 in the latest quarter to a record 1.47 million. Youth and long-term unemployment both fell.
This impressive news from the UK is to be welcomed and suggests that the inflationary bias adopted by the Bank of England, in its attempts to avoid outright deflation, have been at least partially successful.

This has been a very quiet few years for the short interest markets. So many central banks have held policy static at historically low levels for so long that there has been little to report from markets such as Short Sterling. However as perceptions of the potential for a change to the monetary environment mount, we are beginning to see signs of renewed activity.

Short Sterling (3-month) contracts have been ranging between 98.5 and 99.5 since 2009. Since 100 represents the highest possible boundary, we can conclude that this range is a lengthy type-3 top as taught at The Chart Seminar. Prices have held a progression of lower rally highs since March and encountered resistance in the region of the 200-day MA from July. A sustained move back above the MA would be required to begin to question medium-term scope for additional downside.

Perceptions that interest rates may begin to normalise at some point next year act as a tailwind for the Pound which has returned to test the upper side of a four-year base against the US Dollar. Paired with a comparatively weak currency such as the Australian Dollar, the Pound completed a first step above its base in November and continues to extend its breakout. Against the Euro, the Pound found support today in the region of the 200-day MA and continues to hold a yearlong progression of higher reaction lows.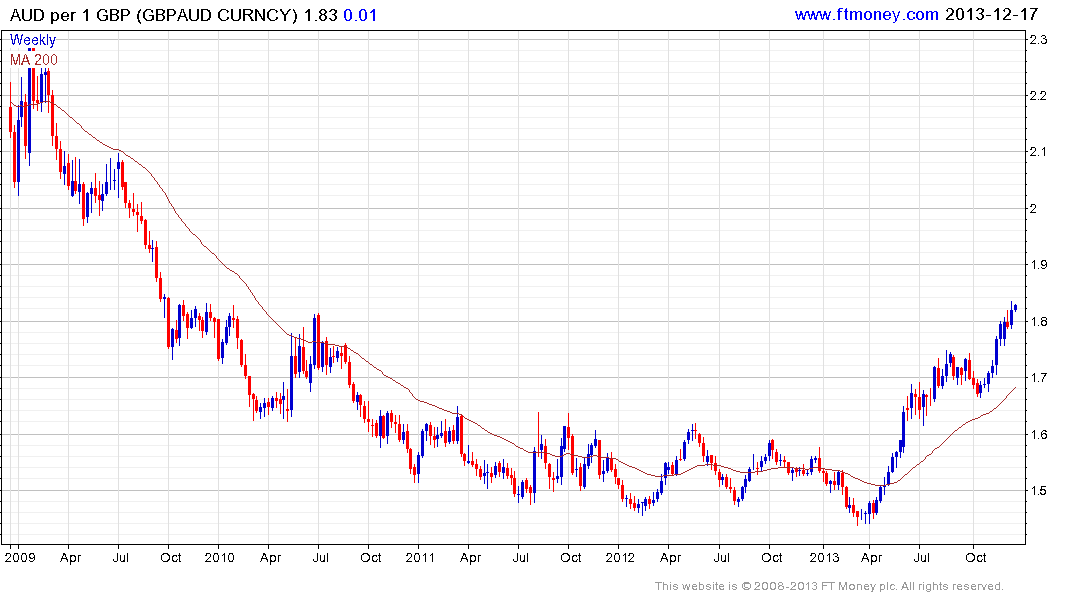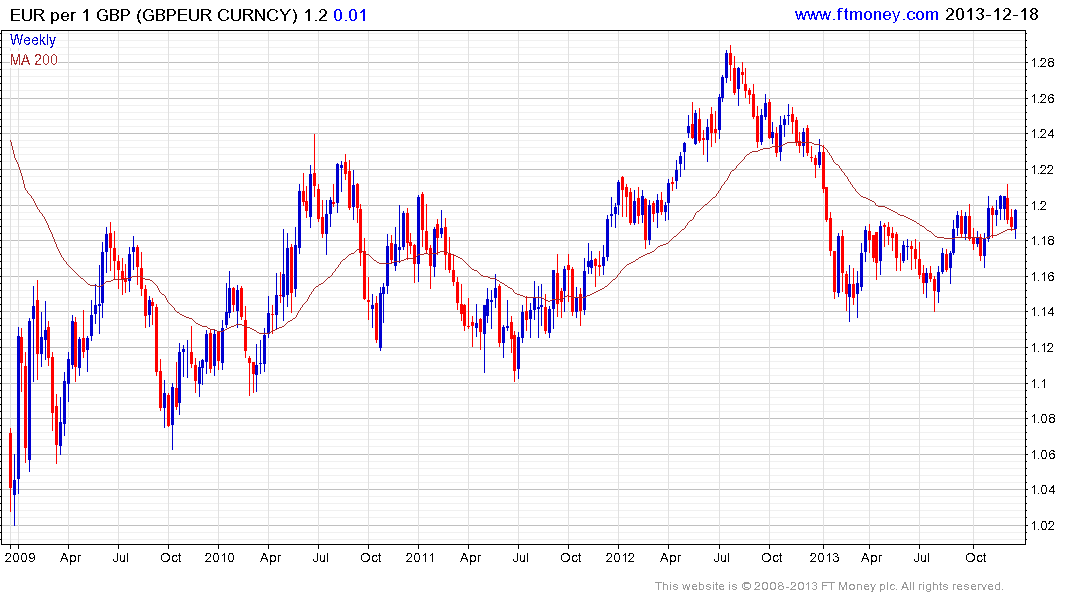 Meanwhile the FTSE-100 has also steadied in the region of the 200-day MA this week, following its upside key day reversal on Monday.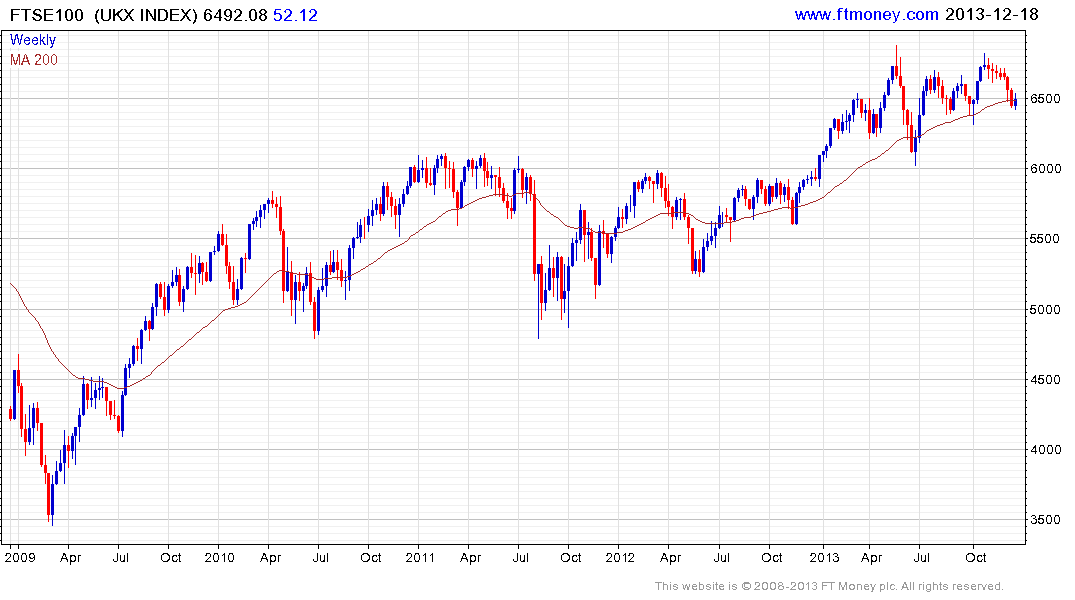 Back to top