U.K. Set for Big Reopening as Cases Soar Most in the World
This article from Bloomberg may be of interest to subscribers. Here is a section:
But the lifting of curbs came against a fraught backdrop of surging infections and political strife for Johnson. The U.K. added more than 54,000 new cases Saturday, and over 47,600 on Sunday, more than Indonesia, the current pandemic epicenter, according to data compiled by Johns Hopkins University.

The surge in cases weighed on the pound, which fell as much as 0.4% to $1.3707, the lowest since mid-April. Meanwhile, demand for safety boosted U.K. government bonds, with 10-year gilt yields falling two and a half basis points to 0.60%.

The prime minister, meanwhile, is fighting to regain his credibility after a furious backlash forced him and finance minister Rishi Sunak to abandon an initial attempt to avoid their own government's isolation rules. The pair were told they needed to stay home after meeting Health Secretary Sajid Javid, who tested positive for Covid-19.

The furore — overshadowing what U.K. media have called "Freedom Day" — is a deep irony for Johnson. It graphically demonstrates the perils the premier faces as he tries to break the U.K.'s cycle of lockdowns and revive economic activity while ensuring state-run hospitals are not overwhelmed.
The big question for the UK was whether the trend of new cases would be followed by a trend of new deaths. Without the aid of a high vaccination rate, the death rate could have been expected to surge higher by now. The fact that it has not points to the efficacy of the vaccines administered.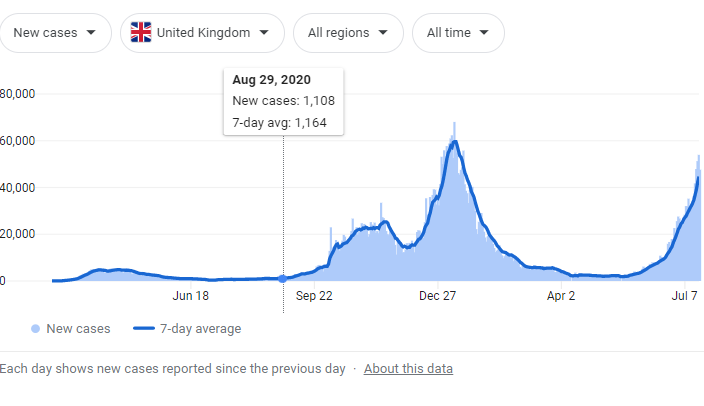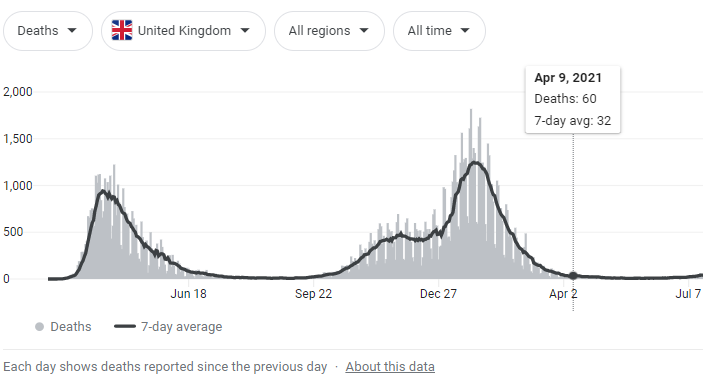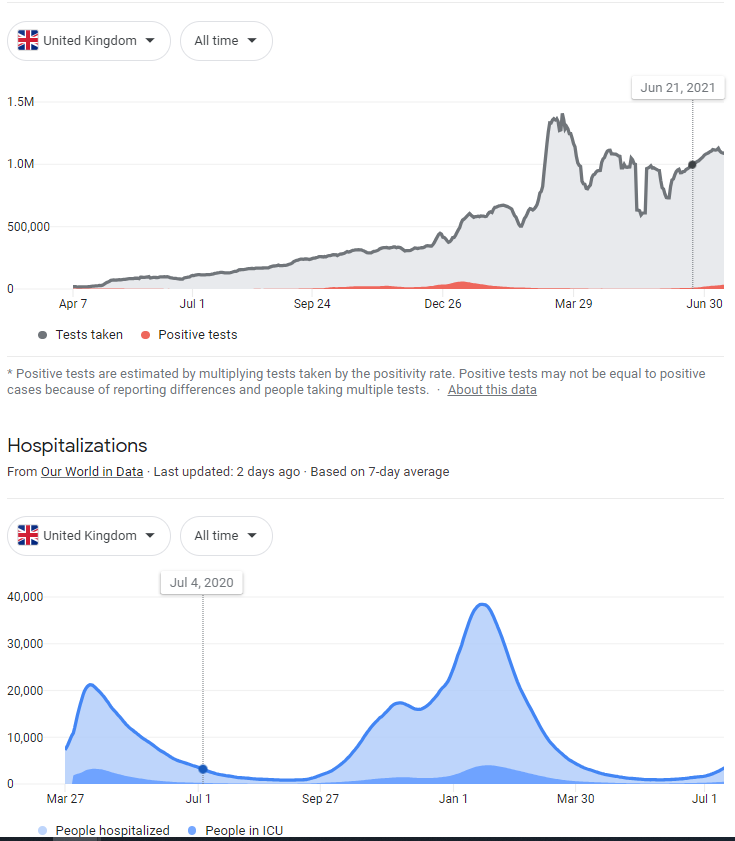 It's also worth reminding ourselves that the testing regime currently under way is unlike anything we have ever seen. We are actively testing people with no symptoms in order to keep track of the virus. However, its ability to cause severe symptoms has been significantly impacted by the rollout of vaccines. That suggests the newly rising trend of hospitalisations should peak below the last surges.
All arguments to the contrary aside, this implies the UK has decided to live with the threat from the virus. If the hospitalisation rate peaks in the next few weeks it's only a matter of time before the lengthy self-isolation periods, after exposure to an infected individual, are eased and abandoned.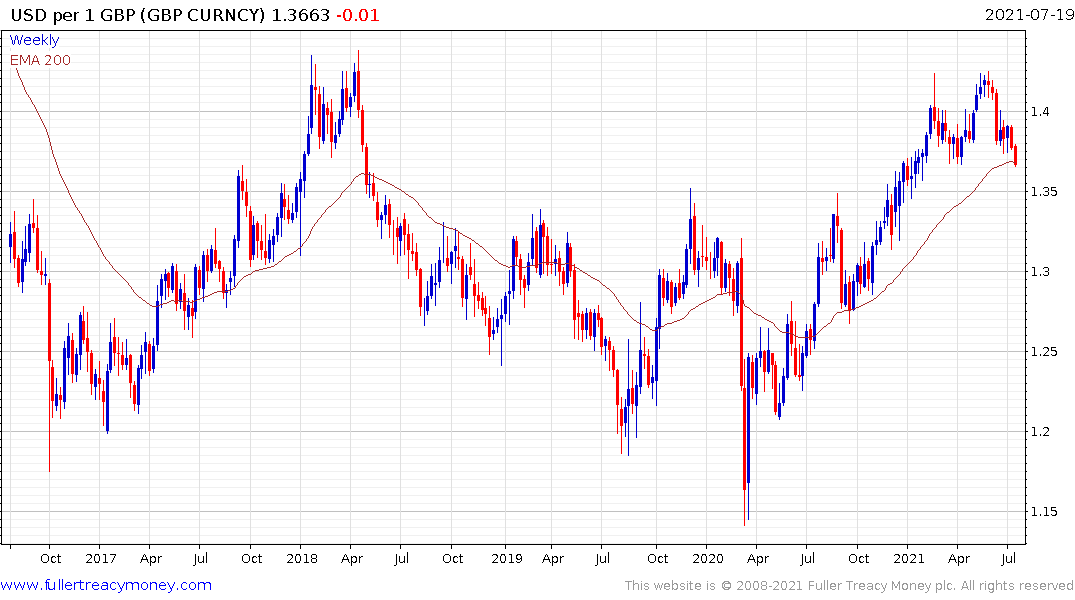 The Pound continues to ease back from the $1.40 area and a clear upward dynamic will be required to check the slide.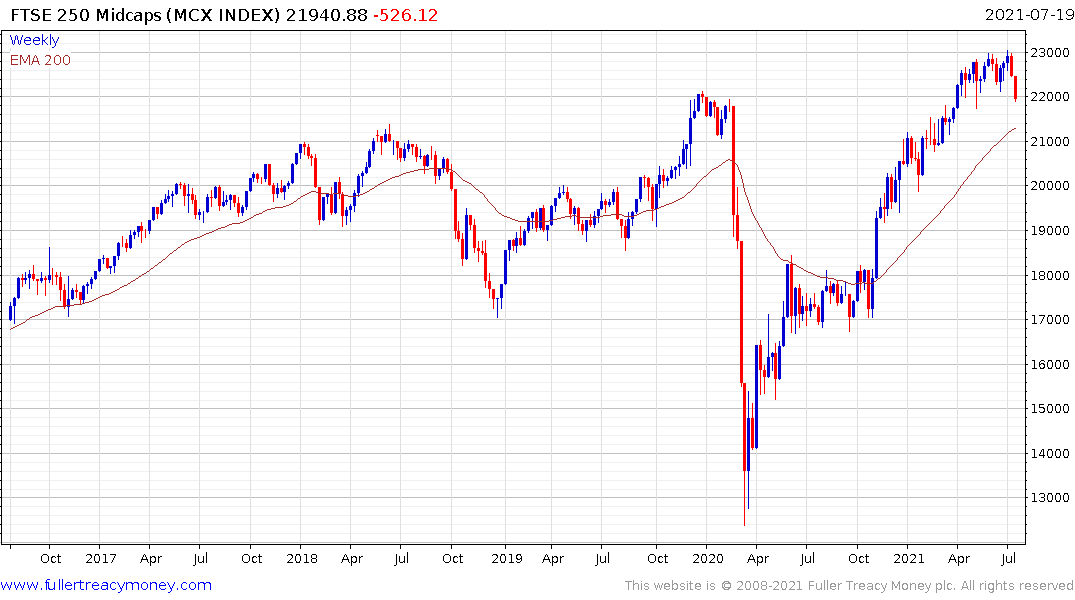 The FTSE-250 is rolling over so a deeper reaction than seen in the last 12 months is looking increasingly likely.
Back to top