U.K.'s Election Battle Begins as Johnson and Corbyn Test Slogans
This article by Jessica Shankleman and Greg Ritchie for Bloomberg may be of interest to subscribes. Here is a section:
Offering a taste of the Conservative Party's likely message to voters, Johnson launched into an attack on the opposition Labour leader on Wednesday during what's likely to be their final question session in the Commons before Parliament breaks up for the election.

Johnson accused Corbyn of plotting to ruin what should be a "glorious" year in 2020 with another referendum on Brexit.

"It's time to differentiate between the politics of protest and the politics of leadership," Johnson said. He claimed Corbyn would deliver an "economic catastrophe" for Britain. "The time for protest is over."

Johnson outlined his priorities of delivering Brexit and supporting the police service, health and the economy.

Corbyn hit back, attacking the premier's record on the country's beloved National Health Service, accusing him of cutting funds and planning to privatize the institution by offering it up in a future trade deal with the U.S.

"This government is preparing to sell out our NHS," Corbyn said. "Our health service is in more danger than in any other time in its glorious history because of his government, his attitude and the trade deals he wants to strike."

Labour's campaign is expected to continue to focus on the impact of a decade of austerity to the country, while offering a renegotiation of Brexit followed by a second referendum.
Slogans capture the imagination and Labour looks to be going for class warfare in its "people before privilege" catchphrase. They obviously thought that would be more appealing to their base than alternatives like "people before profits", "people before politicians", "people before pundits" or "people before pandering to polls". I wonder how long it will take the "Leninist before Lords" meme to catch on?
This election will certainly be viewed as a referendum on accepting the Brexit deal. However, it will equally be about supporting a plan for government that follows the end of the Brexit spectacle. Is the UK going to focus on economic growth and therefore trying to find a "rising tides lifts all boats" policy? Or, is the UK going to try to redistribute what has already been achieved?
The polarity that has crept into politics over the last few years and not only in the UK, means the outcomes from elections have the power to affect markets in a significant fashion.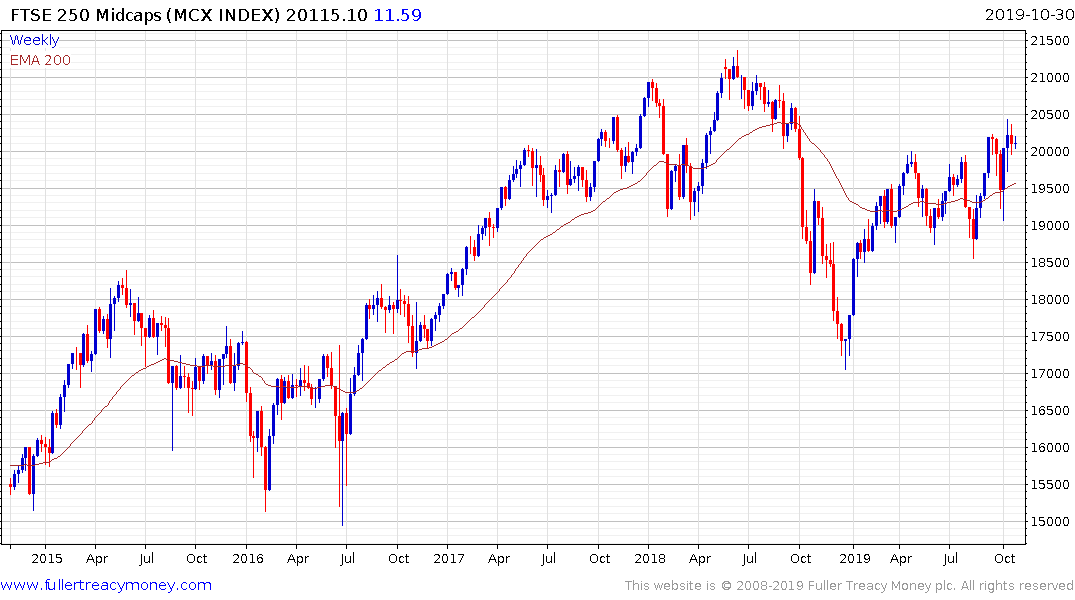 The FTSE-250 continues to hold an upward bias following the rebound from the December low.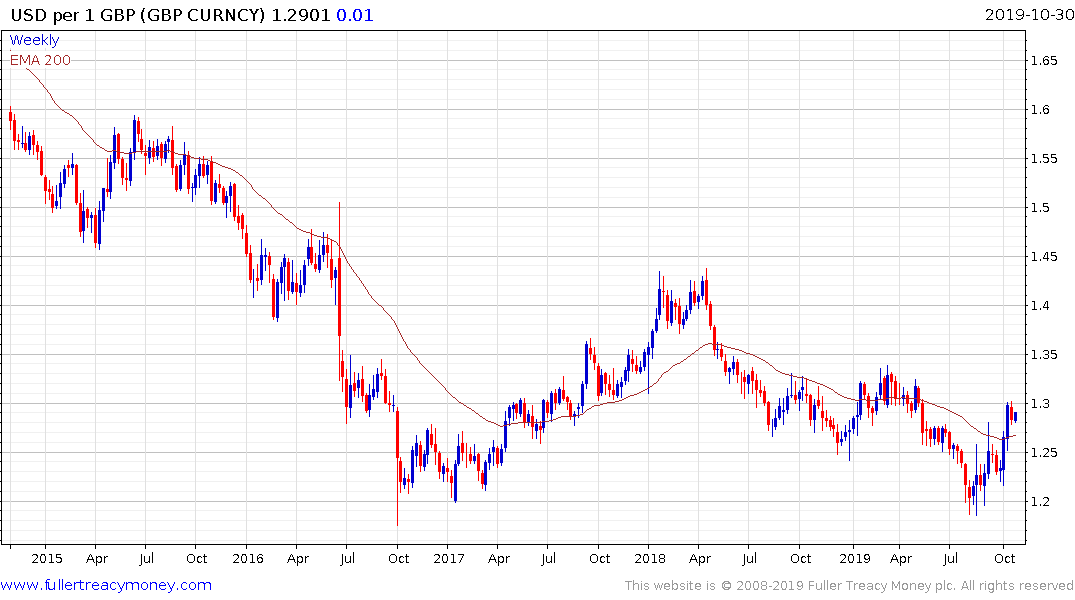 The Pound also continues to hold its gains, following the announcement the Brexit deal passed the first round of Parliamentary votes.
Back to top