U.K. Assets Unleashed as Tory Landslide Sweeps Through Markets
This article by Charlotte Ryan and Sam Potter for Bloomberg may be of interest to subscribers. Here is a section:
"To me this signals that the worst of Europe's malaise is behind us," said Jack McIntyre, a portfolio manager at Brandywine Global Investment Management in Philadelphia. "The results take away a key risk in markets, and while there are still issues with U.S.-China trade, this U.K. election is one of the big ones. Long sterling is our biggest currency position outright."

Investors always favored the prospect of a market-friendly Conservative government that can push through a Brexit accord, with Johnson promising all of his lawmakers will back the exit deal he struck with the European Union in October. Traders were also deeply skeptical of Labour leader Jeremy Corbyn's plans to overhaul the economy through increased taxation, spending and nationalization of key industries. Corbyn said he will stand down as leader of the opposition after a debate over the party's future.
Boris Johnson understood better than any other politician that you cannot go into a negotiation willing to accept the first offer. We do not accept the first price when we go to buy a car and the same skill set applies to trade negotiations. He is best placed to deliver on the UK population's democratic wish for greater autonomy and self-determination. With an impressive majority he is now under pressure to perform.
The UK is trading at a significant discount to other global developed markets and there is clear scope for the prices to rise to close that valuation differential. The FTSE-250 broke out to new all-time highs today and is likely to continue to represent a source of relative strength compared to the FTSE-100 because of the Pound's strength.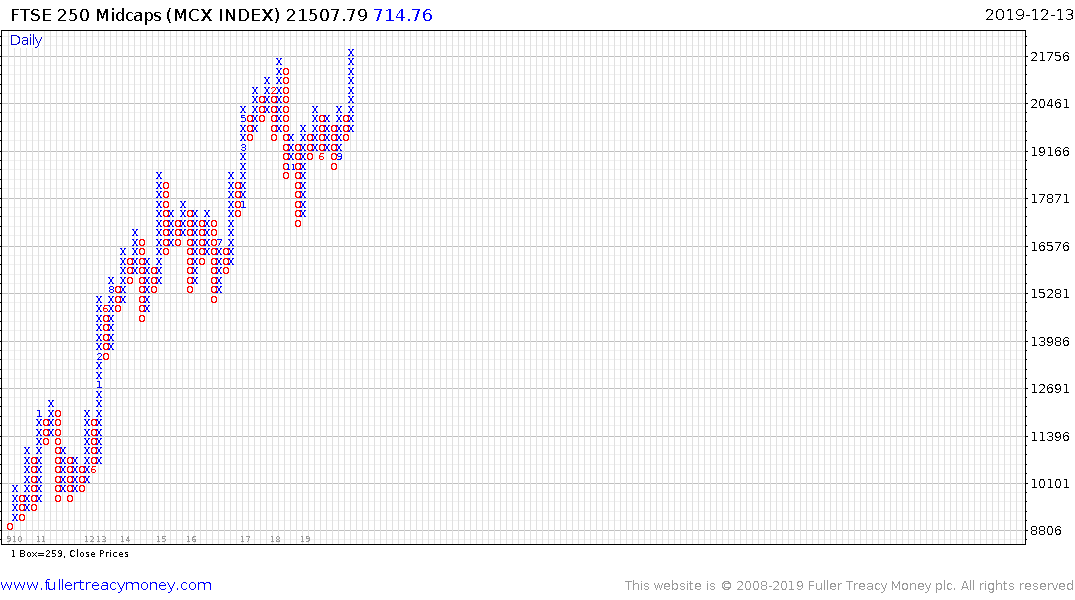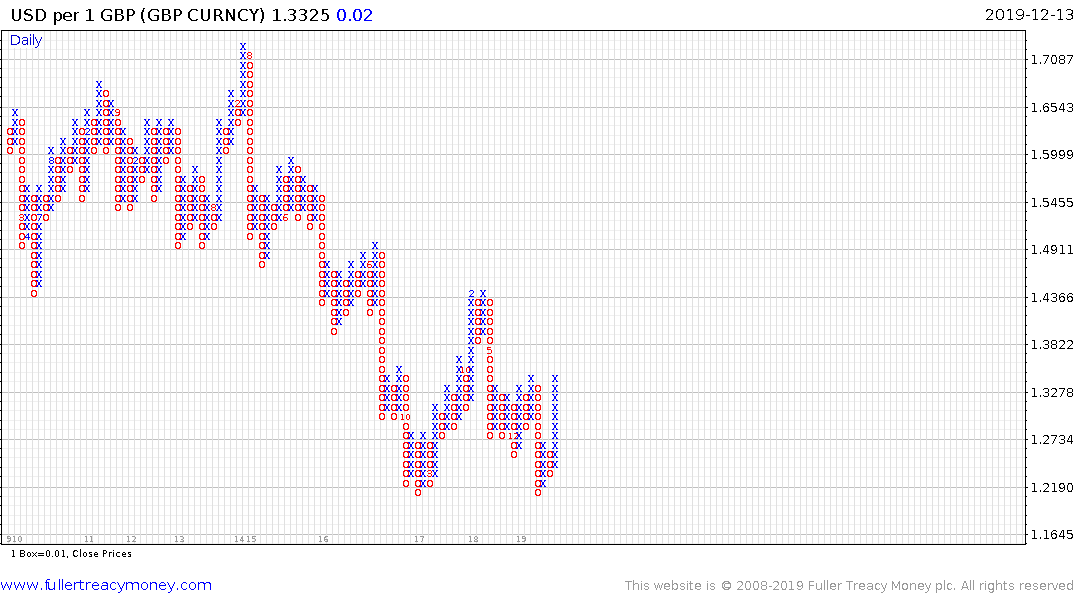 The Pound took the brunt of selling pressure following the Brexit referendum and there is clear scope for further strength now that the uncertainty relating to the decision is abating. There is, however, a short-term overbought condition, which could be unwound as the election decision is digested. The tight timetable to negotiate a deal with the EU is demanding and suggests potential for some uncertainty later in 2020.
Back to top