Two major crop scourges are hybridizing to produce a new mega-pest
This article from Gizmag may be of interest to subscribers. Here is a section:
Helicoverpa armigera, commonly known as the cotton bollworm, and Helicoverpa zea, the corn earworm, are two types of very hungry caterpillar that cause billions of dollars of damage to crops every year. Corn, cotton, tomato and soybean are just some of the many crops these pests can attack, with the cotton bollworm having developed resistance to all pesticides targeted at it.

In 2017, an eight-year project that mapped the entire genome of both caterpillars was completed. The study was designed to help researchers identify specific genes that cause the pests to become resistant to pesticides. A new paper has now been published showing evidence that the two moths are clearly hybridizing in a variety of novel ways.

"No two hybrids were the same suggesting a 'hybrid swarm' where multiple versions of different hybrids can be present within one population," says one of the researchers on the study, Tom Walsh.
A plague of locusts, let alone moths, is not currently a problem. However new varieties of insects that are immune to the most commonly used pesticides represents a threat to supply. That's an important consideration for crop prices particularly since oversupply has resulted in the sector underperforming the broader commodity complex over the last few years.


Soybeans have been subject to a great deal of volatility over the course of the last month because of fears that Chinese tariffs will affect demand. However, the price continues to hold a progression of higher reaction lows and has bounced from the psychological 1000¢ level.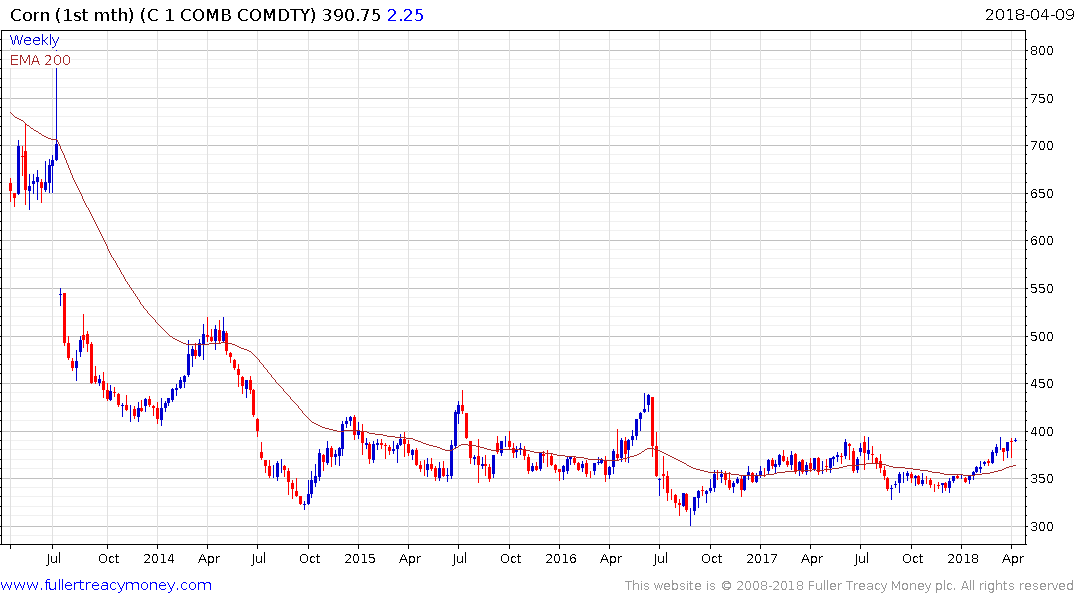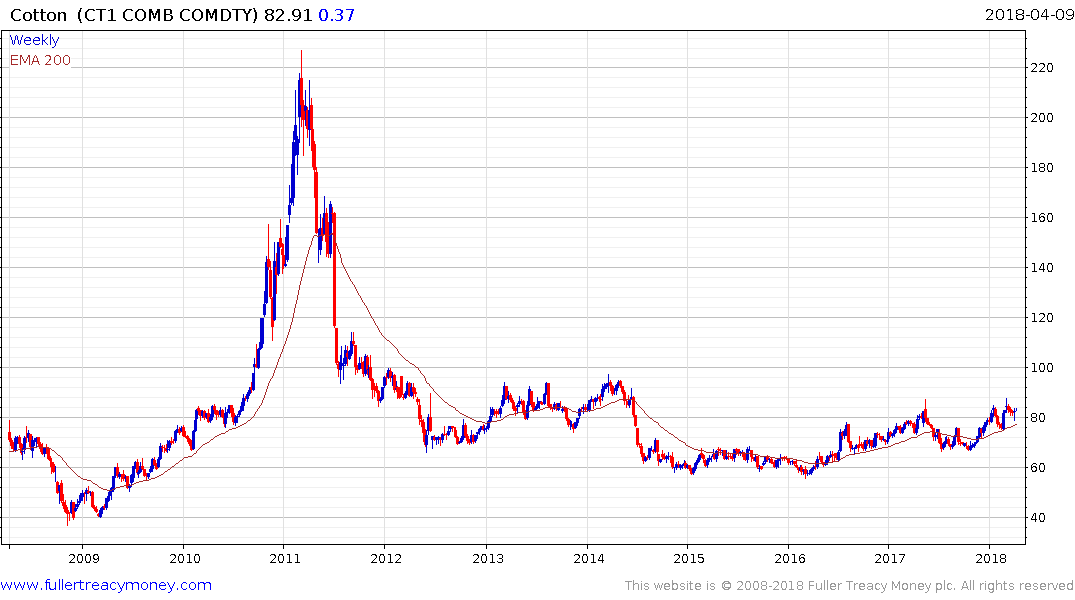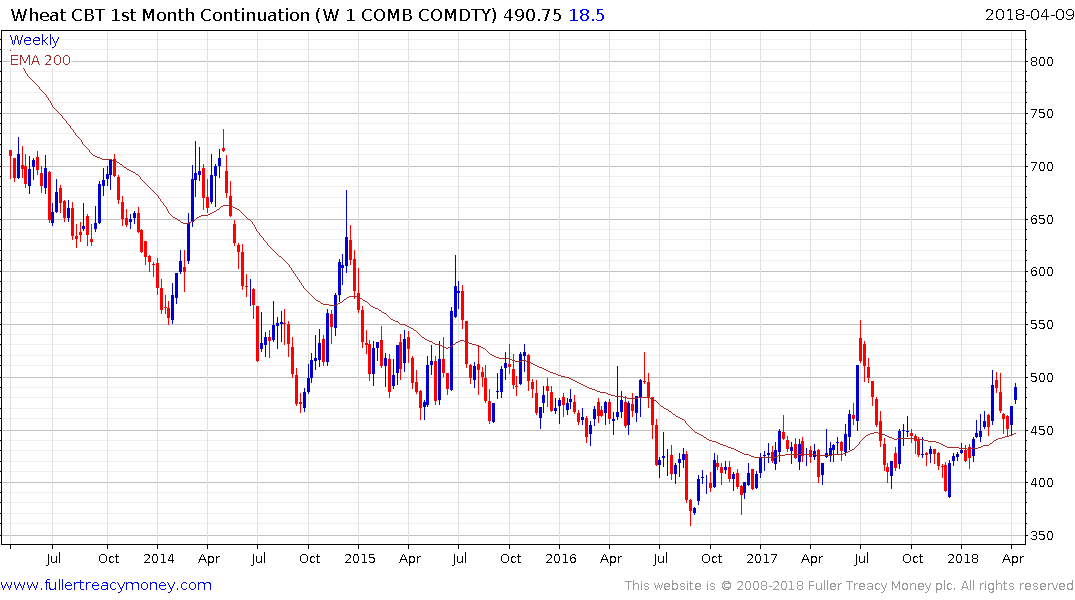 Corn, wheat and cotton all have base formation characteristics and are rallying towards the upper boundaries of their respective congestion areas.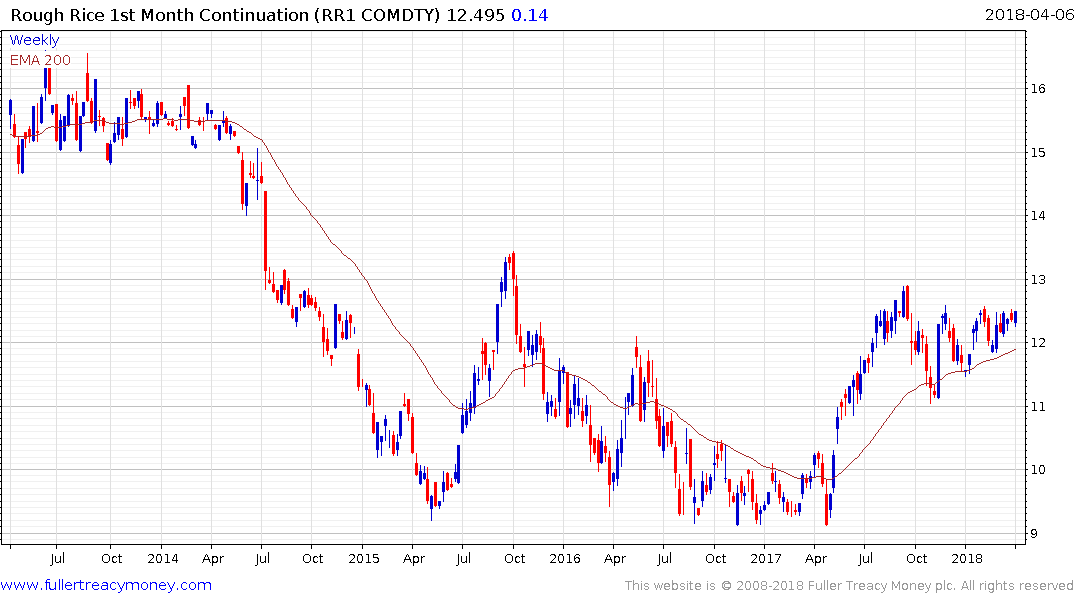 Rough Rice has first step above the base characteristics.
Food price inflation has been off the radar since riots in Tunisia kicked off the Arab Spring in 2011. With geopolitical tensions rising and populist/revolutionary groups increasingly gaining ground in elections, there is potential that crop prices breaking out will add additional fuel to populist arguments.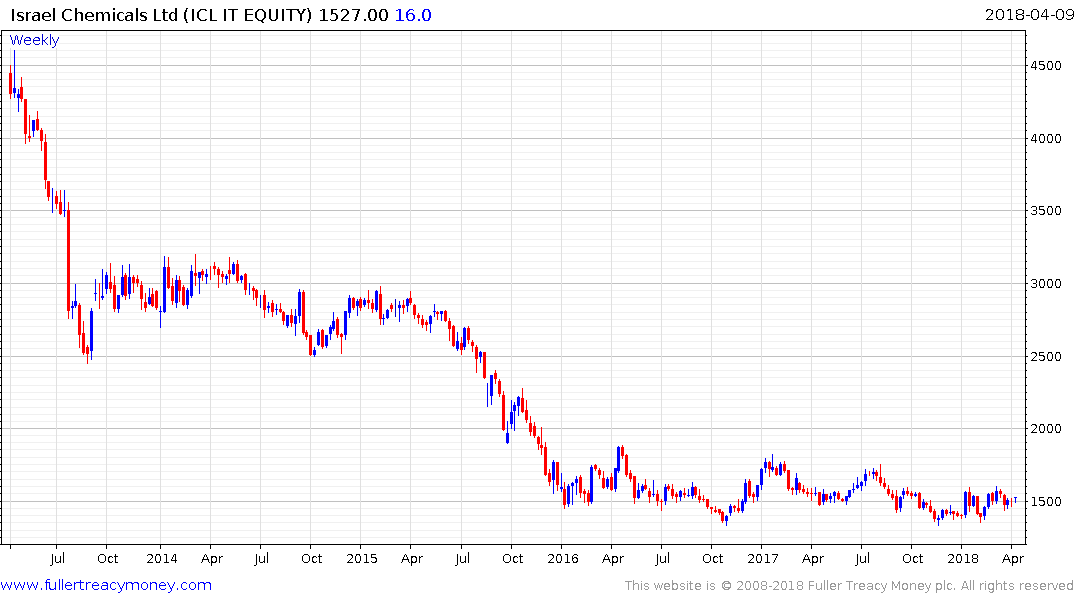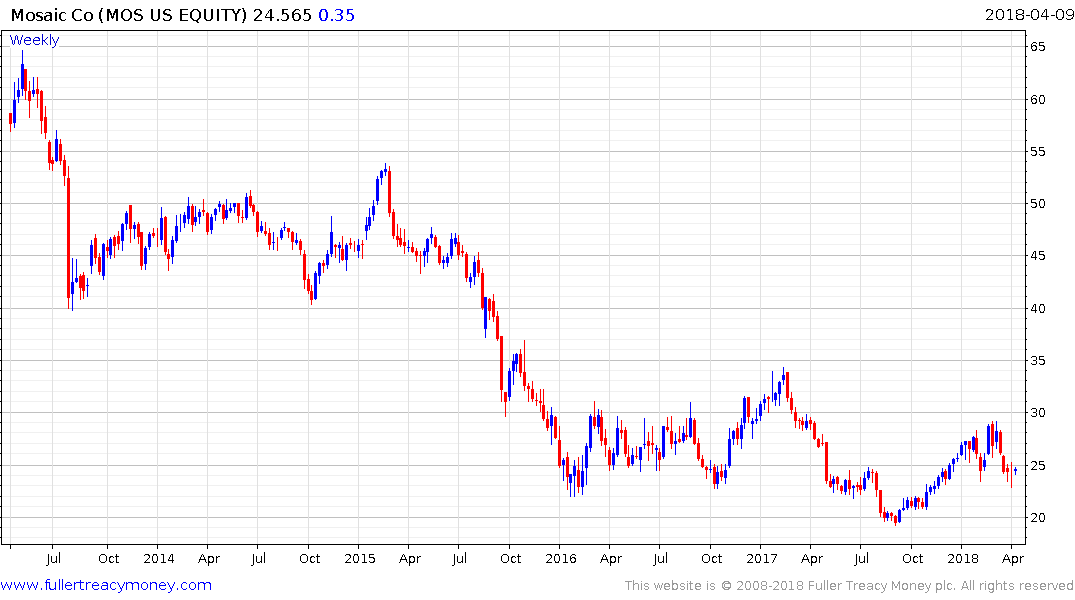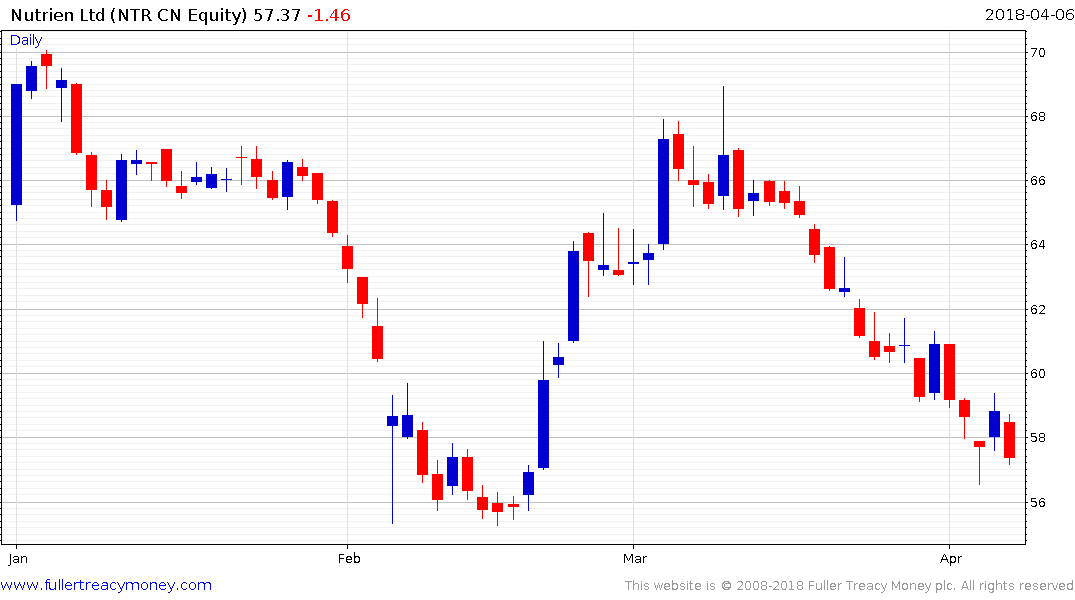 Meanwhile potash producers share the base formations evident in food commodity prices. Israel Chemicals, Mosaic and Nutrien are all still close to their lows.
Back to top