Turkey's Lira Hits Record Low as Interventions Fail to Stem Drop
This article by Alex Nicholson for Bloomberg may be of interest to subscribers. Here is a section:
In the view of analysts from Goldman Sachs Group Inc. and Oxford Economics, rate increases may be warranted soon. Others are less bearish, citing a shortage of liquidity in the offshore money-market engineered by authorities.

The cost of overnight funding spiked to over 1,000% earlier this week, making it prohibitively expensive for foreign investors to borrow the currency and bet against it.

"My sense is that there is more tolerance for currency volatility than there is for a drastic measure like an emergency rate hike," said Phoenix Kalen, a strategist at Société Générale in London. "And with the squeezes in the front-end rates, market participants are, needless to say, wary about getting burned
trying to short the lira speculatively."
The single biggest lesson this year is that COVID-19 is an accelerant. It has exaggerated just about every trend that was in evidence in 2019. That's as true of yield compression and gold's bull market as it is of the growth of cloud computing. It's also highlighting the serious debt problems of countries like Turkey.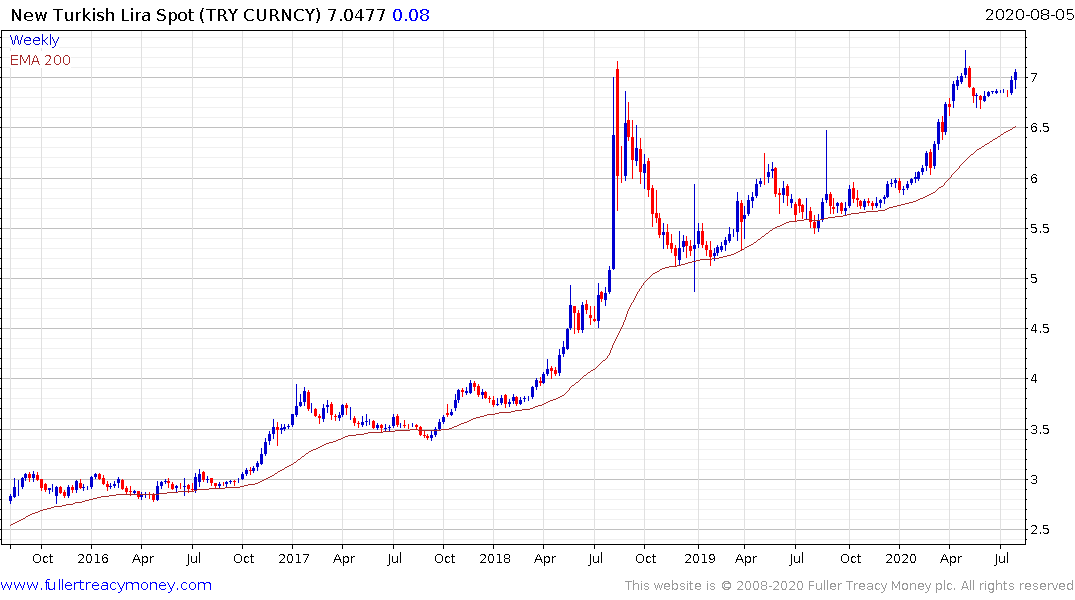 The Lira broke down to new lows today and while it is prohibitively expensive to initiate new short positions, investors will need some form of catalyst to spur buying. Overnight deposit rates of 7.5% do appear to be high enough to compensate investors for the risk of further depreciation.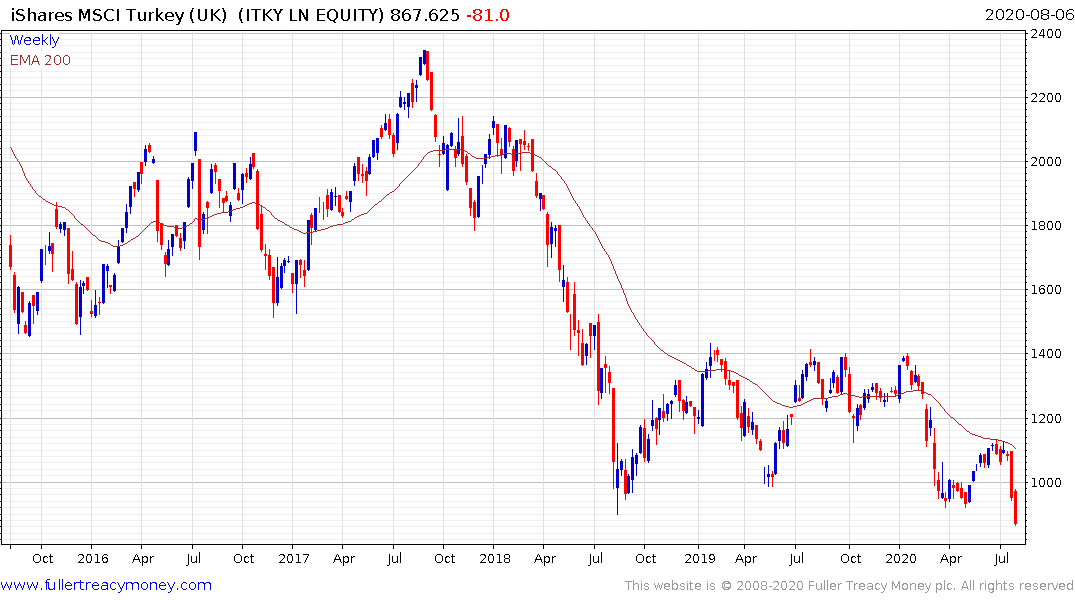 The iShares MSCI Turkey ETF broke downwards to a new low today and a clear upward dynamic will be required to question potential for additional weakness.
Back to top