Turkey fraud probe. Tip of the iceberg?
This article from Al Jazeera may be of interest to subscribers. Here is a section:
Prime Minister Recep Tayyip Erdogan has reshuffled his cabinet, and replaced 10 ministers, after the three who were implicated in the scandal resigned.

Erdogan had long ago announced that the cabinet was due for a reshuffle. But it has not stopped talk of a deepening crisis at the heart of the government - one that the prime minister is failing to control.

Of the three ministers to quit, Environment Minister Erdogan Bayraktar has the potential to hurt the prime minister the most. Despite being Erdogan's long-time ally, he refused to go quietly, saying the prime minister should follow suit.

But Erdogan insists his government is clean, and has dismissed the corruption allegations as being part of a conspiracy. He insists the probe is politically motivated and backed by international interests.

"The reason our party has been successful, the reason we took the helm and we have been ruling the country for 11 years, is because of our honesty, our commitment to the country and our determination to fight against corruption," he said.
He added that his AK Party does not overlook nor tolerate corruption and should it do that, it would be removing its "raison d'etre".

"We are facing an attack against the Turkish people and the Turkish republic, which is presented as a corruption probe. Everybody is aware that this is not a corruption probe but this is an obvious conspiracy, a set-up against Turkish politics and people," he said.

But that message did not satisfy many people in Istanbul. Instead, they held protests in parts of the city where they were met with tear gas and water cannon, when riot police tried to disperse the crowds.
"Governance is everything" has long been a mantra at FT Money. Over the last few years concerns have been voiced that Mr. Erdogan harbours dictatorial ambitions. This latest probe highlights the fact that an independent judiciary does not gel with such aims. Investors don't generally react well to uncertainty and the Lira fell to a fresh low against the US Dollar today.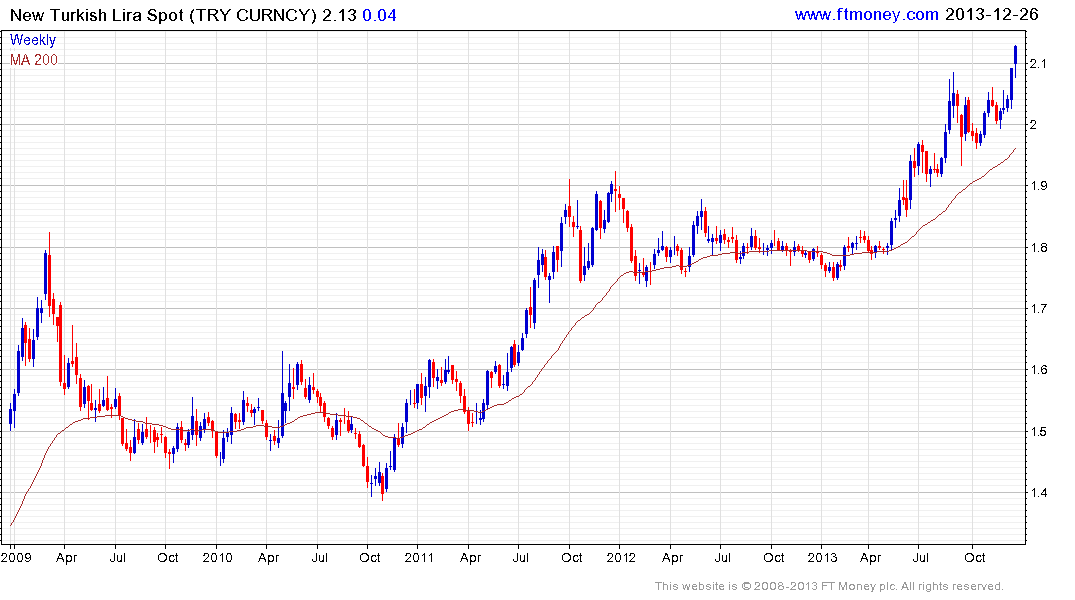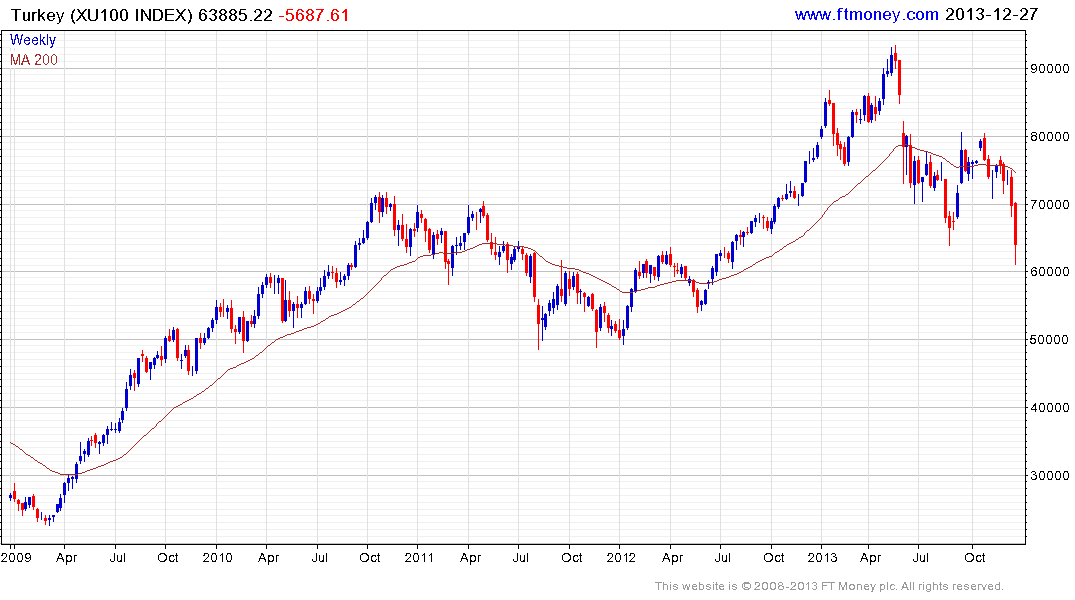 The National 100 Index hit a medium-term peak near 90,000 in May and tested the 60,000 area today. While somewhat oversold in the short-term, a sustained move above 75,000 would be required to question medium-term supply dominance.
The Turkish market's underperformance relative to, not only global indices, but to its neighbours such as Greece, Bulgaria or Romania also highlights the heightened perception of risk now attached to the market.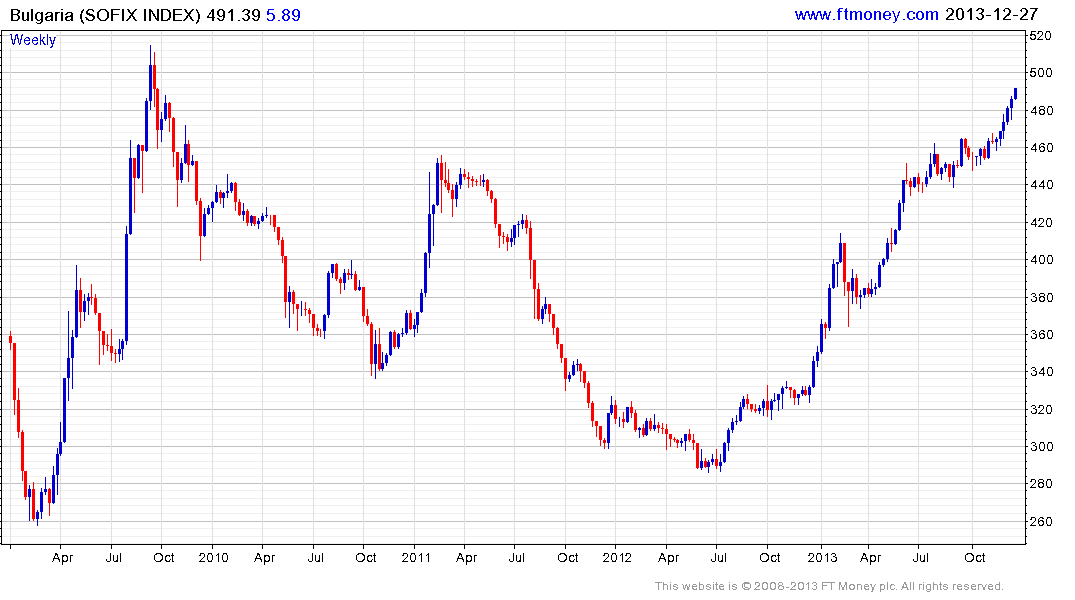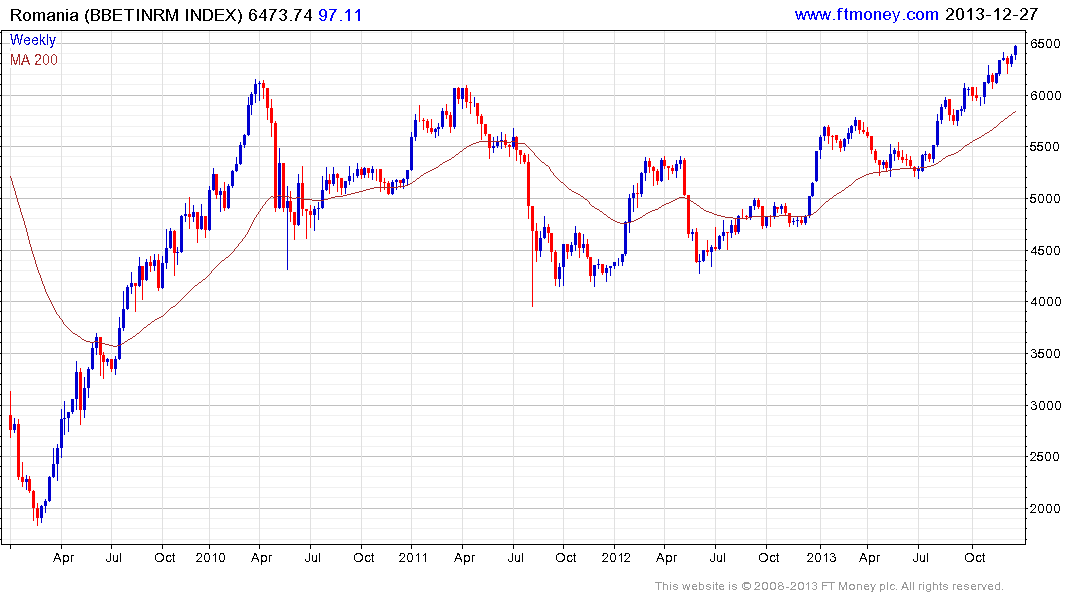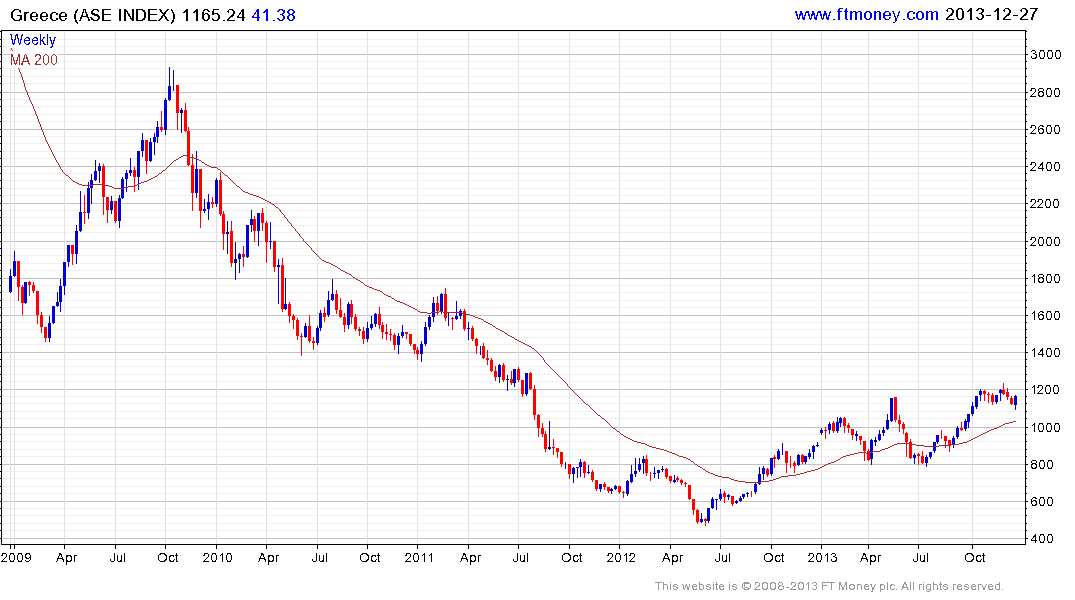 Back to top