TSMC Raises Sales Outlook, Affirming Global Chip Kingpin Role
This article by Debby Wu for Bloomberg may be of interest to subscribers. Here is a section:
TSMC, chipmaker to Apple Inc. and a key partner to many of the world's biggest carmakers, expects semiconductor supply to remain tight into 2022, Chief Executive Officer C.C. Wei said Thursday. The company will ramp up production of microcontrollers by close to 60% this year, which will help to greatly boost supplies for its automobile clients starting in the current quarter. Executives also for the first time confirmed the company was weighing plans for a fabrication plant in Japan.

The shortage might last until 2022 but it is already turning the corner. One of the biggest sources of inflationary pressures has been in the automotive market. That's going to improve significantly by the end of the year. It suggests waiting to make a purchase for a few months will likely pay off. That's another reason the Fed is unwilling to act against current inflationary pressures.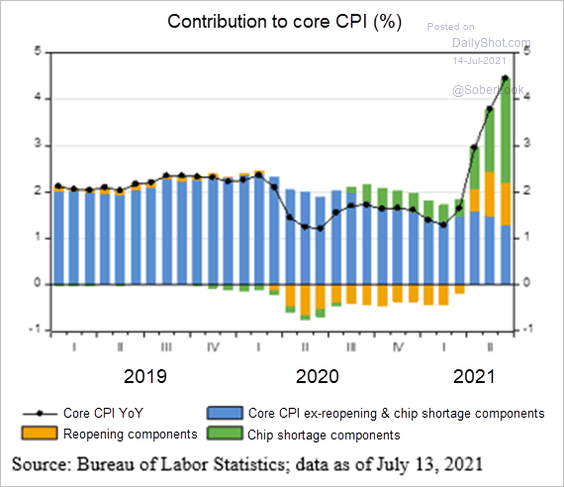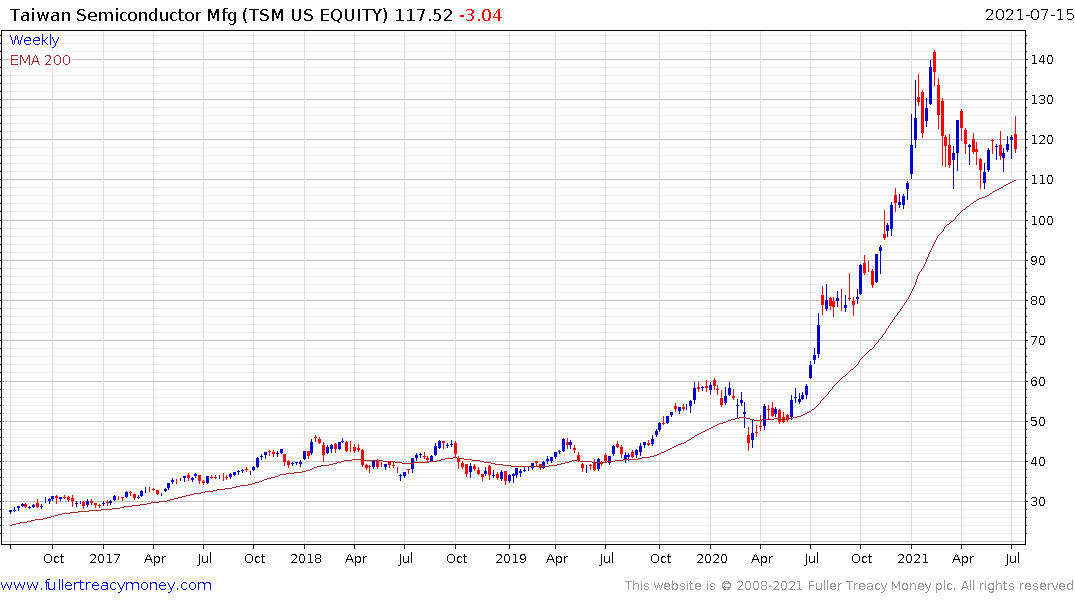 Taiwan Semiconductor pulled back sharply today on this news because the peak of supply inelasticity is at hand. By 2022 there will be a surplus of chips and prices will come back down. That will have a significant effect on semiconductor margins and inflationary fears.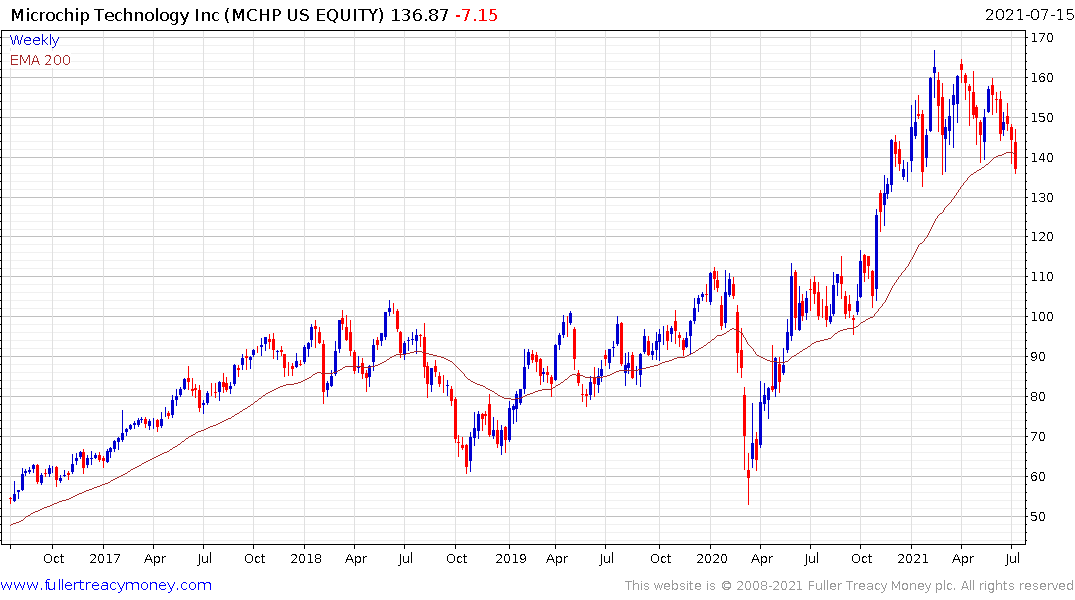 Microchip Technologies will need to bounce soon to avoid top formation completion.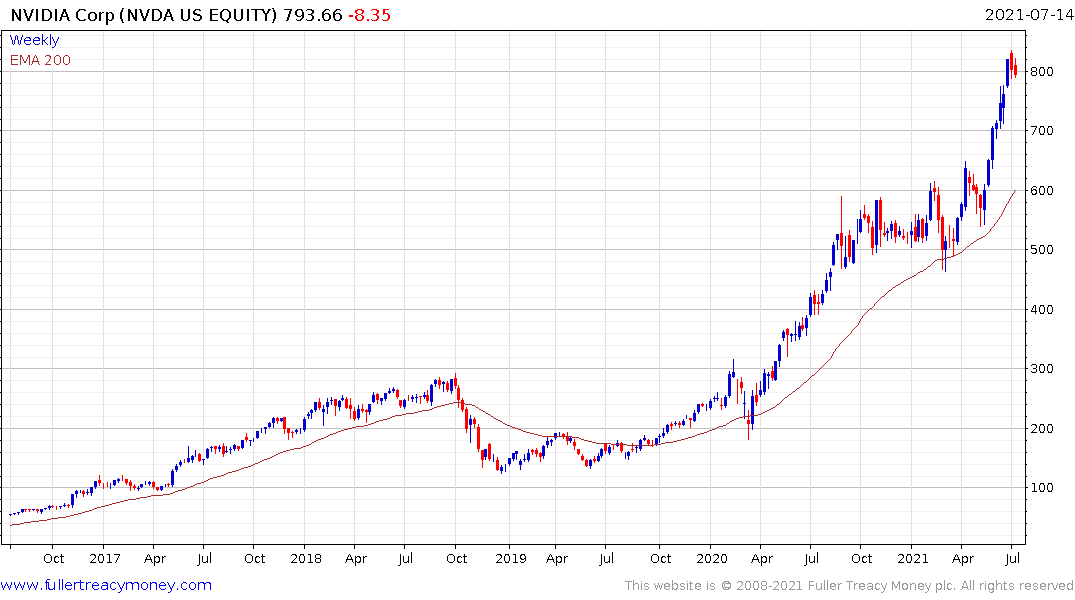 NVidia appears likely to unwind its overbought condition relative to the trend mean.
Semiconductors is a highly cyclical business and with massive investment in new supply, the potential for margins to hold up is much reduced.
Back to top