Trump Warns Russia to `Get Ready' as Syria Missiles Coming
This article by Daniel Flatley, Gregory Viscusi and Donna Abu-Nasr for Bloomberg may be of interest to subscribers. Here is a section:
President Donald Trump said relations with Russia have never been worse and warned Moscow to "get ready" for a U.S. missile strike on Syria over a suspected chemical weapons attack.

"Russia vows to shoot down any and all missiles fired at Syria. Get ready Russia, because they will be coming, nice and new and "smart!," Trump wrote on Twitter. "You shouldn't be partners with a Gas Killing Animal who kills his people and enjoys it!"

Trump's remarks weighed on investors already concerned about war. Oil prices surged to the highest level in more than three years in New York. Turkey, which has troops in Syria, saw its currency weaken to a record, while the Borsa Istanbul 100 Index for stocks reversed gains to drop 1.3 percent. Saudi Arabia's main stock index also extended its decline.
Syria hosts Russia's only Mediterranean naval base. That is a piece of real estate the country will do everything it can to protect which is why it has been such an active supporter of the Assad regime.
The Obama administration's so-called red lineswere shown to mean nothing and that may have emboldened protagonists in the region to employ even more aggressive tactics since it increased the perception of impunity.

In simple terms, the international community is either willing to stand up to the use of chemical and nerve agents or it is not. If the latter then that sets a very dangerous precedent for future engagements. One way or the other we are in a tenser geopolitical environment than we have seen in at least a decade.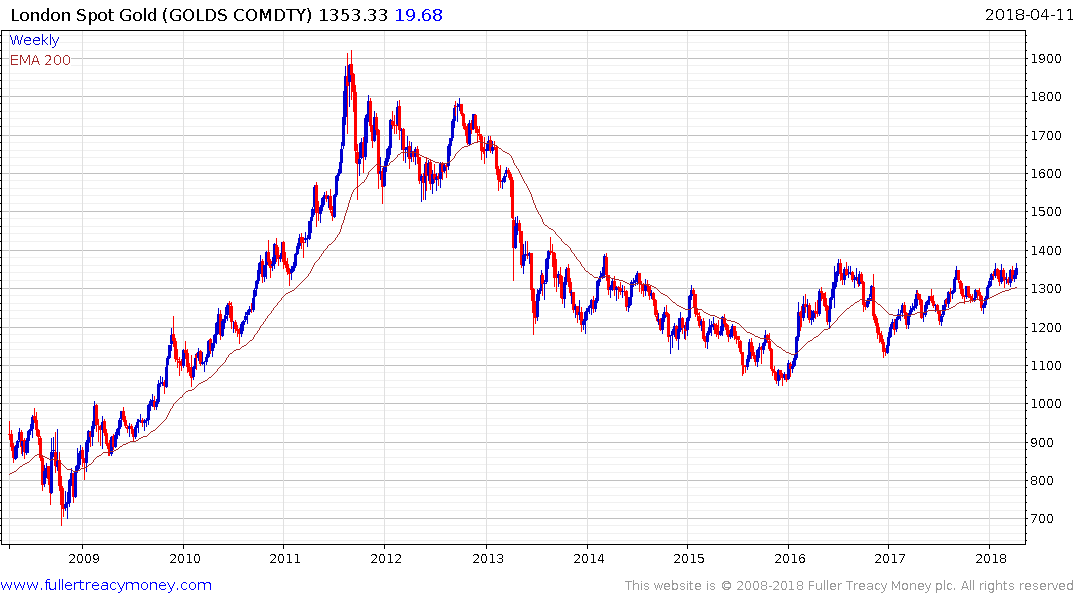 Gold is now responding to this developing situation and it may represent the catalyst investors have been waiting for to support a breakout from the five-year saucering base formation.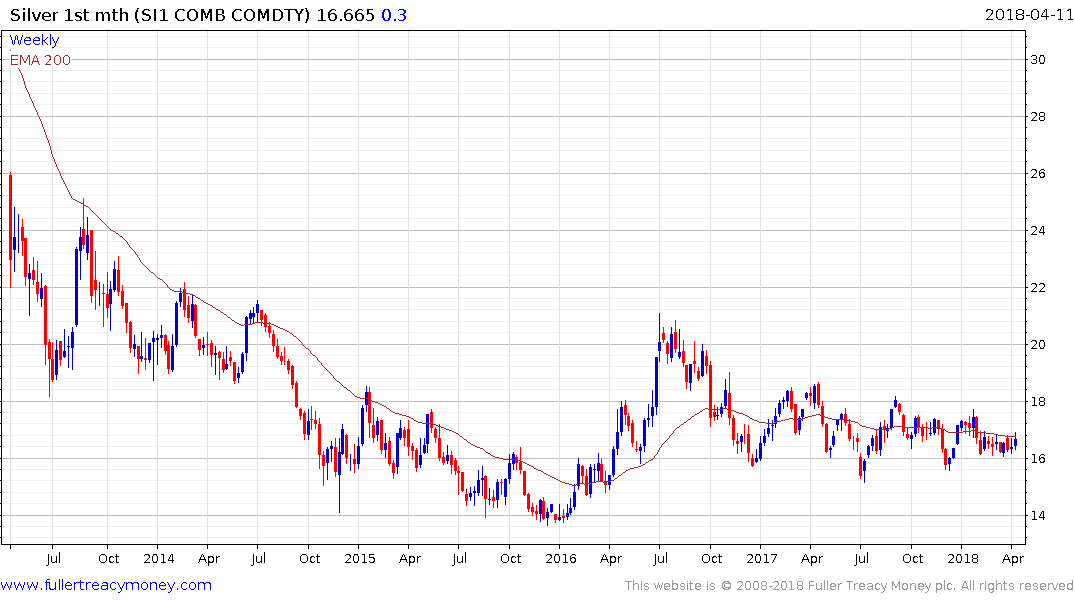 Silver has been uncharacteristically inert over the last 10 weeks but is now pressuring the upper side of its range.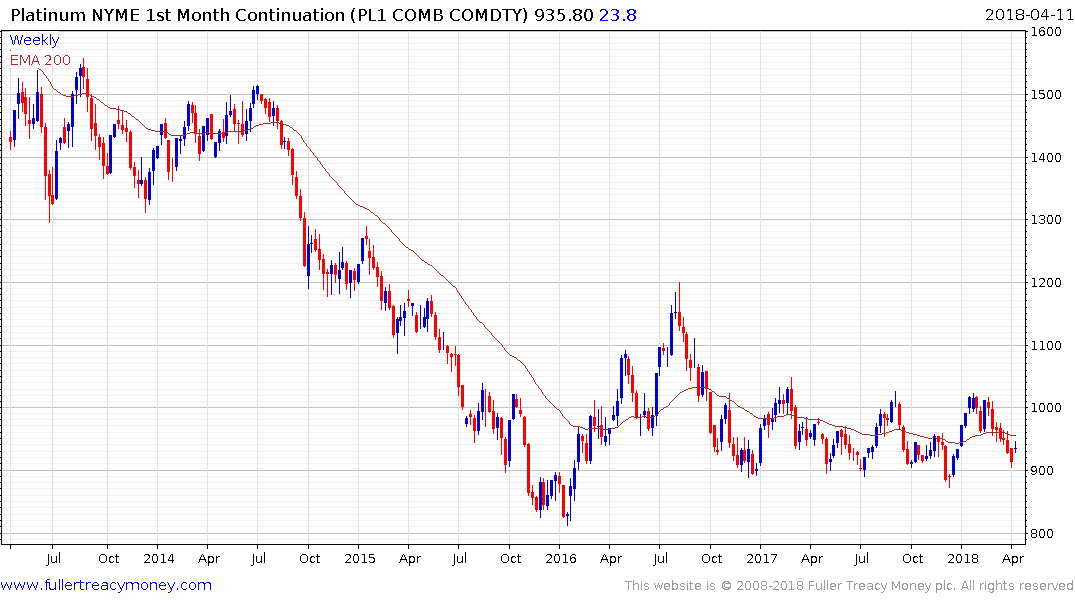 Platinum continues to trade at a substantial discount to gold, not least because of the lack of demand for diesel vehicles, but it is steadying from the lower side of its range.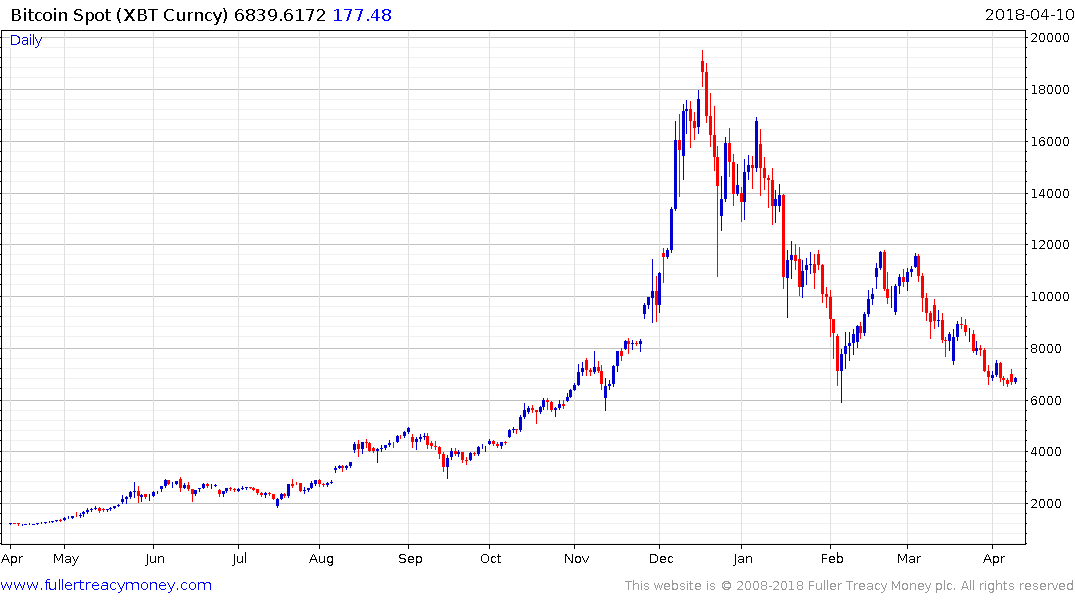 Bitcoin has at least paused in the region of $7000 but a clear upward dynamic, sustained for more than a day or two, will be required to signal more than short-term support.
Back to top