Trump Opens New Front in His Battle With China: International Shipping
This article by Glenn Thrush for the New York Times represents a further deterioration in the US/China international relationship. Here is a section:
The withdrawal is part of a concerted push by Mr. Trump to counter China's dominance and punish it for what the administration says is a pattern of unfair trade practices. The move is expected to be announced on Wednesday, according to senior administration officials.

The Universal Postal Union treaty, first drafted in 1874, sets fees that national postal services charge to deliver mail and small parcels to countries around the world. Since 1969, poor and developing countries — including China — have been assessed lower rates than wealthier countries in Europe and North America.

While the lower rates were intended to foster development in Asia and Africa, Chinese companies now make up about 60 percent of packages shipped into the country, taking advantage of the lower rates to ship clothing, household gadgets and consumer electronics. Many websites now offer free shipping from China, in part because of the cheap postal rates, administration officials say.
Privately owned Chinese companies are among the largest third-party sellers on major internet venues like eBay and to a lesser extent Amazon. A US based seller pays a minimum of $2.66 for a small package with tracking from the US Postal Service. Sellers from China pay domestic local rates on international shipping. It might take longer to arrive but there is no way to beat Chinese sellers on price and particularly for small-sized goods.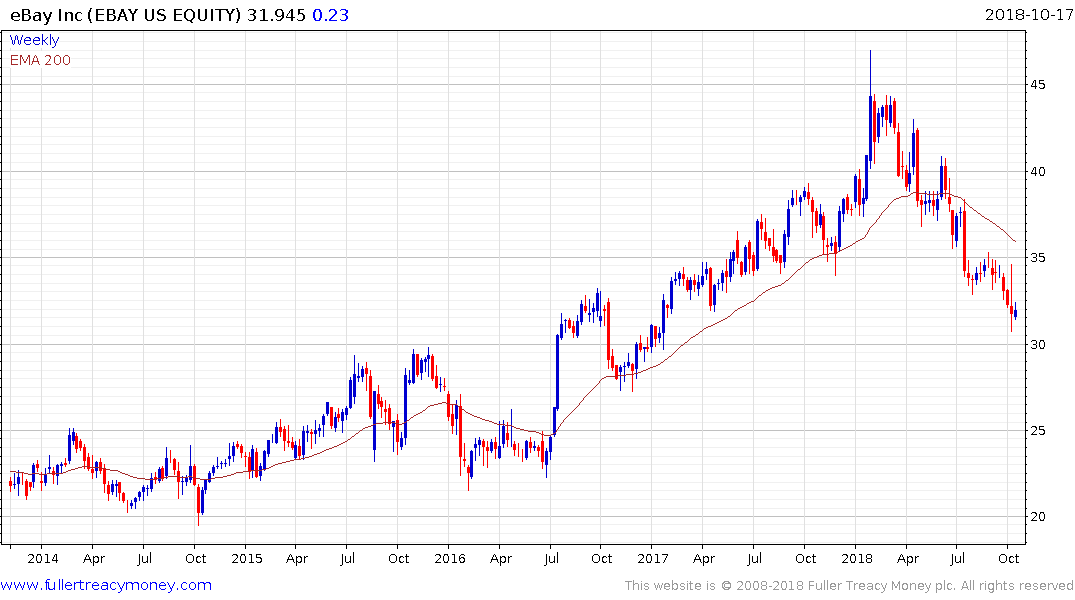 eBay hit a medium-term peak in January and continues to hold a sequence of lower rally highs.
Amazon's fulfillment centres allow Chinese companies to ship inventory in bulk to the USA. In this case they pay more for shipping and handling which removes the postage advantage. On the other hand, they get to avail of Amazon's Prime service and access to half of all ecommerce sales in the USA.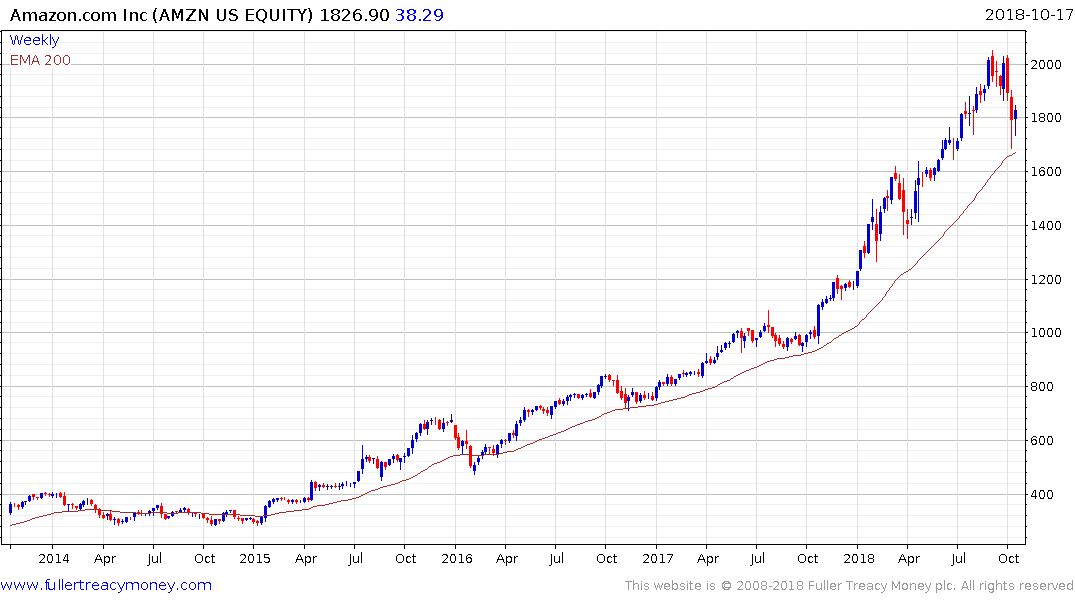 Amazon bounced this week from the region of its trend mean and needs to continue to hold the $1650 level if medium-term scope for continued upside is to be given the benefit of the doubt.
Etsy was founded as a way for small scale manufacturers to develop a market for their goods and policed its venue rather strictly until last year. That was when Chinese sellers started to appear and coincided with a growth spurt by the company, not least because prices suddenly became a lot more competitive. The company just launched a paid store front feature for sellers which is likely to contribute positively to earnings considering the boost that provides to product placement within the app.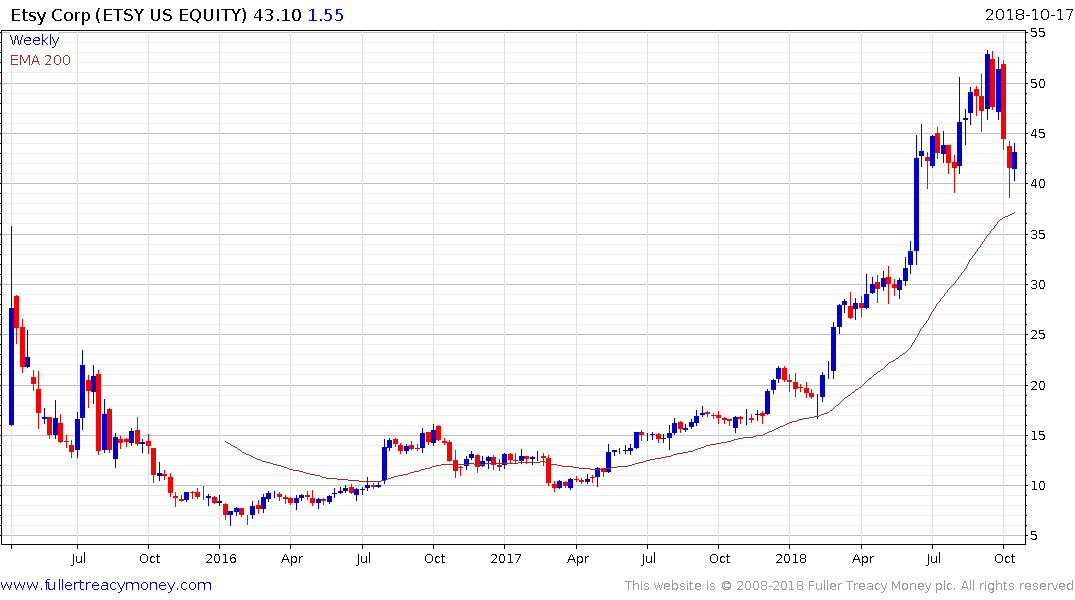 The share is now back testing the region of its trend mean and will need to hold the $37 area if the medium-term uptrend is to be given the benefit of the doubt.
Back to top