Trump, China Signal Harder Stands Ahead of High-Stakes Talks
This article by Shawn Donnan, Jenny Leonard and Miao Han for Bloomberg may be of interest to subscribers. Here is a section:
But the mood on both sides going into the talks appears to be hardening with Lighthizer calling members of Congress ahead of the discussions to warn that a deal this week is unlikely, according to people familiar with the conversations. While Trump on Wednesday insisted that Liu was coming to make a deal and dubbed him a "good man," he later told a rally of supporters that China "broke the deal" by backsliding on prior commitments, leading him to order higher tariffs.

China has disputed Trump's characterization that the country reneged. But it has also sent its own signals that a deal could take time.

Unlike in some of his previous visits to Washington, Liu is not traveling with the designation "special envoy" of Xi Jinping, according to people briefed on his trip. Chinese officials' public statements have also hardened in recent days with Beijing vowing to retaliate against Trump's tariff increase and rejecting the idea that it has reneged on any commitments made during the months of tough negotiations that have led to this week's showdown.

"China is credible and honors its word and that has never changed," Commerce Ministry Spokesman Gao Feng told reporters on Thursday.

The Ministry of Commerce also announced it would soon publish details of new retaliatory tariffs.

Haggling is a part of Chinese culture and nothing is agreed until everything is agreed is a common tactic. Fawning over one item to distract attention from the real intent of the negotiation, only to introduce that object later in a backhanded manner, in order to get a better price is also common. Why would trade negotiations be any different. Reintroducing points already considered settled appears to be a central tactic in Chinese negotiating style but that is normal in all Chinese dealings rather than being an individual tactic to the trade negotiations.
This is a volatile situation because while confidence has taken a hit there is a still scope for an agreement, either tomorrow or a later point. That suggests the options are not quite polarised since failure to get a deal now points more to a delay than a failure. Mid sessions the news President Trump received a letter from President Xi buoyed markets following the earlier pullback.
Safe haven assets are rallying. Despite yesterday's Treasury auction getting the lowest number of bids in a decade, prices are up today on safe haven buying. Investors might not be happy with yields on offer today but with volatility rising there is renewed demand not least because the Fed is much less likely to hike during a trade war.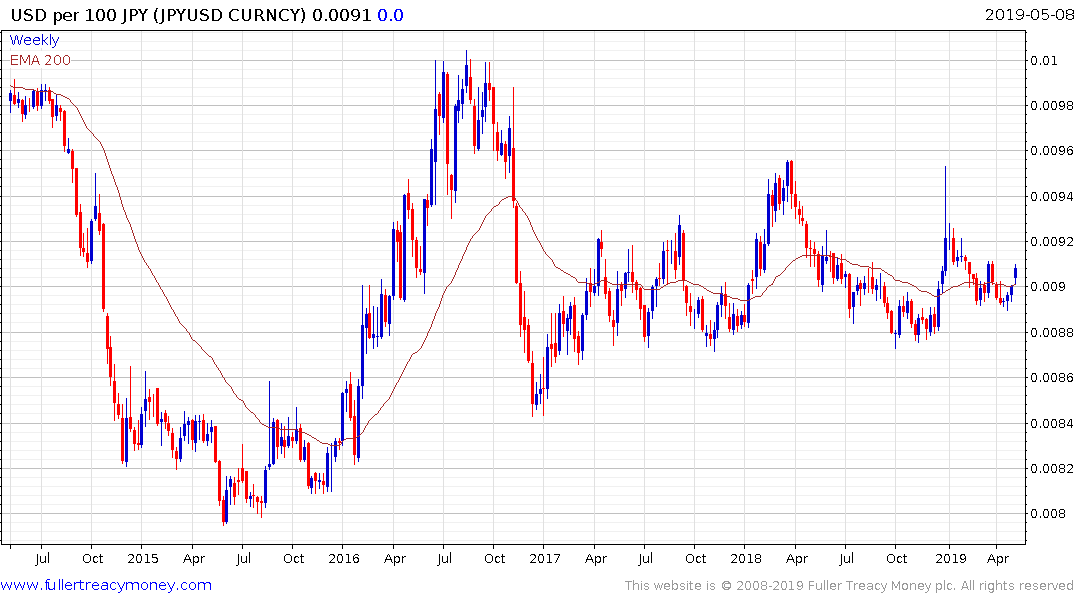 The Japanese Yen tends to outperform during times of stress. It has held a sequence of gently rising lows over the course of the last couple of years and is firming again having broken its near-term downtrend from the beginning of the year.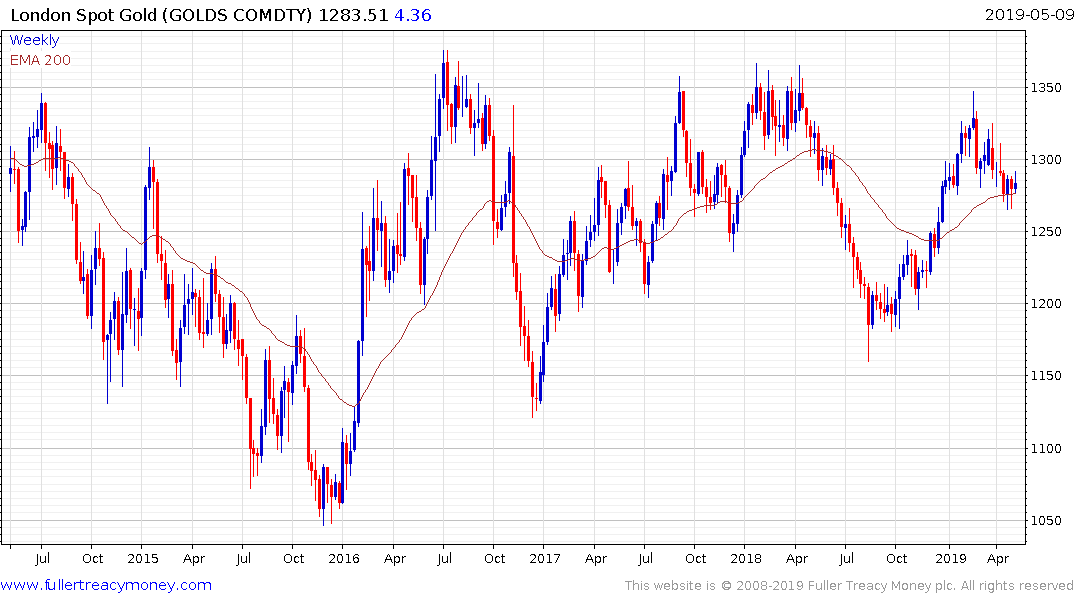 Gold remains steady in the region of its trend mean but has so far failed to rally enough to break the downward bias evident since late February.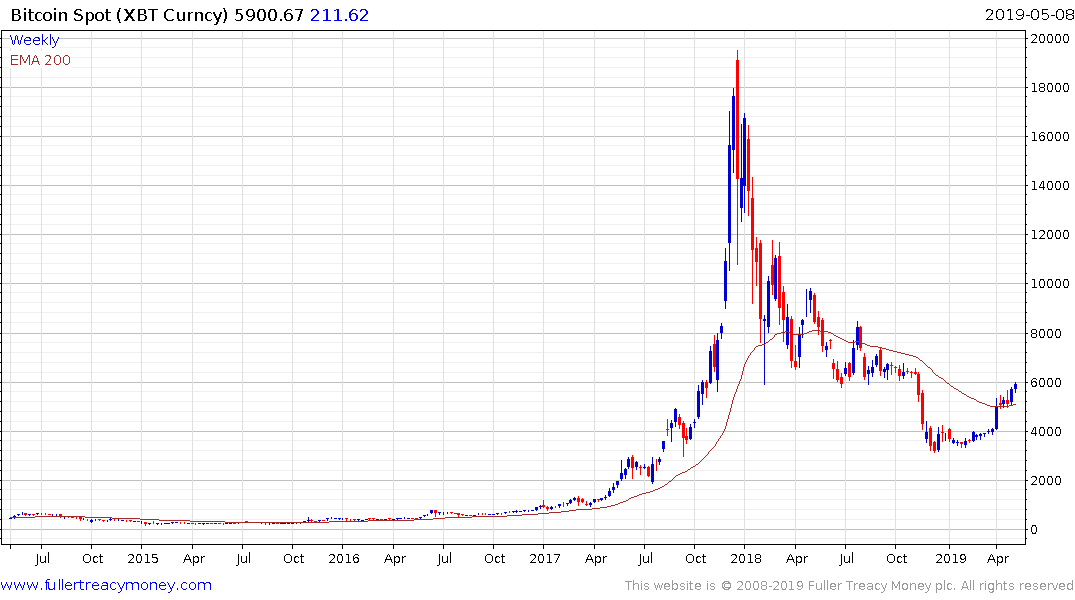 Bitcoin has been rallying rather impressively over the last couple of weeks in part because of developments in custody services being offered by Fidelity and others but also because of its uncorrelated status with other financial assets.
Back to top