Trends & Inflection Points
Thanks to a subscriber for this note by Mark Steele for BMO which may be of interest to subscribers. Here is a section:
Gold does well when the banking system is at risk.

The banking system is at risk.

Yesterday, we highlighted the CDS curve on Deutsche Bank, which went inverted (Markit pricing) when WTI hit $26. We updated that chart as of 5:30am, only this time with gold overlaid on the DB curve – Figure 3.
Here is a link to the full report.

The correlation between the underperformance of the financial sector and the surge in gold prices is not a coincidence. Gold has been in need of a bullish catalyst and it has attracted interest as government bonds yields moved into negative territory.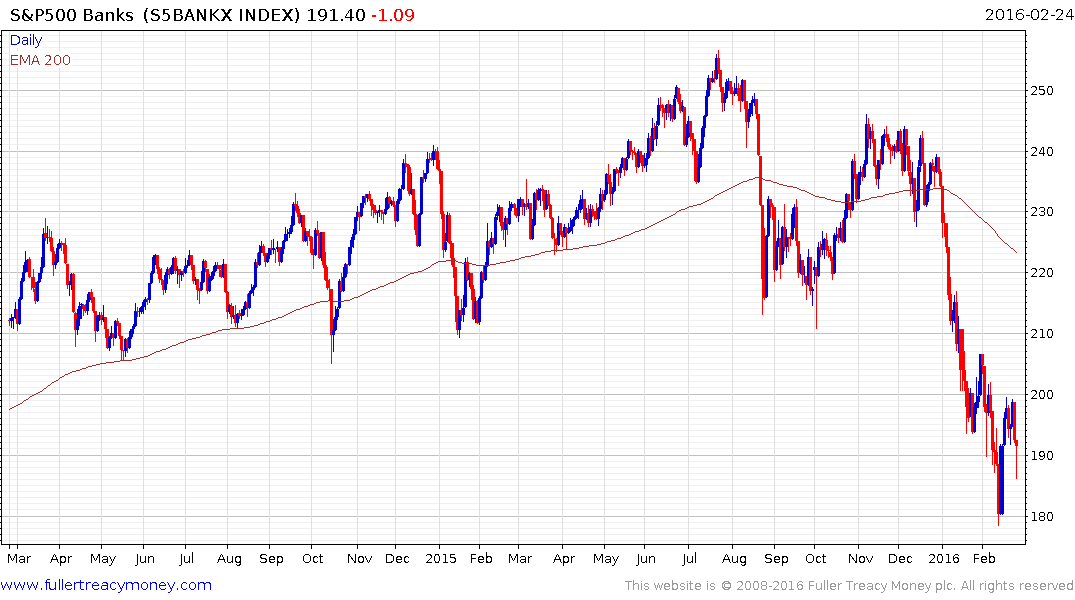 However this correlation works both ways. With stocks and, particularly banks, rallying off their intraday lows in late trading gold, gave up its entire intraday advance. A consolidation of its impressive rebound is underway but a sustained move below the trend mean would be required to question medium-term upside potential.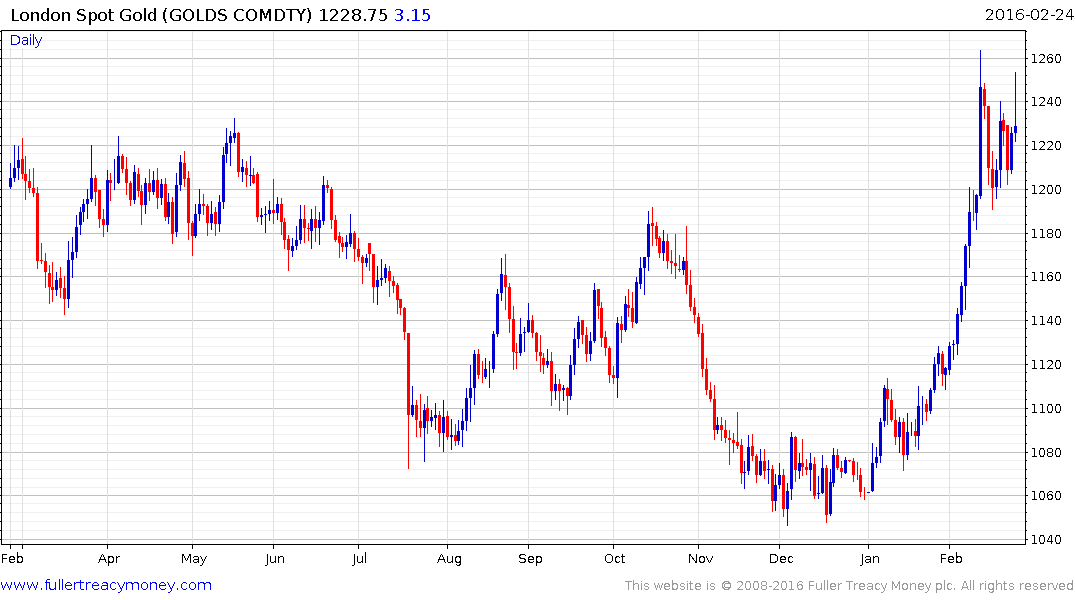 Back to top