Treasuries Surge After Fed Maintains Forecasts for 2017, 2018
This article by Elizabeth Stanton for Bloomberg may be of interest to subscribers. Here is a section:
Treasuries surged after the Federal Open Market Committee raised interest rates as expected and maintained forecasts for additional increases for the next two years, dashing expectations it might signal a quicker pace of hikes.

Yields were lower by five to 10 basis points at 2:45 p.m. in New York, with the five-year lower by 10 basis points at about 2.03 percent. Yields had risen to their highest levels in at least a year in the past week as market-implied expectations for a quarter-point increase in the fed funds rate approached certainty. Market focus was on any new language in FOMC statement, changes to member forecasts for the funds rate, or both. Most economists and strategists saw more risk of an increase to the 2018 median than to the 2017 median.

Median forecast for 2019 rose to 3% from 2.875%, while 2017 and 2018 medians remained at 1.375% and 2.125%; 5Y yields reacted most sharply, falling as much as 11bp, and the 5s30s curve rebounded from 102bp to 109bp within minutes
Today's rally across assets class against a background where the Dollar gave up some of its recent strength represents a clear example of the buy the rumour sell the news.

Investors had priced in a rate hike and two more this year. They were looking for an even more hawkish tone from the Fed to justify higher yields and a stronger Dollar. They didn't get it so positions were reversed.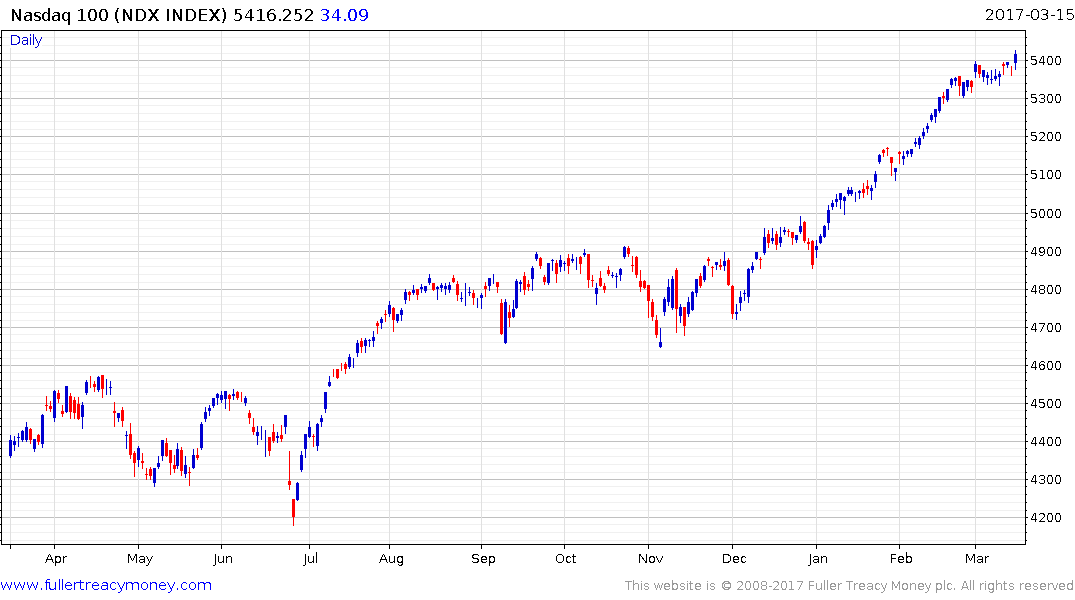 Of particular note is the relative strength of the Nasdaq-100 which surged to a new all-time high, exemplifying the continued outperformance both of large caps and technology.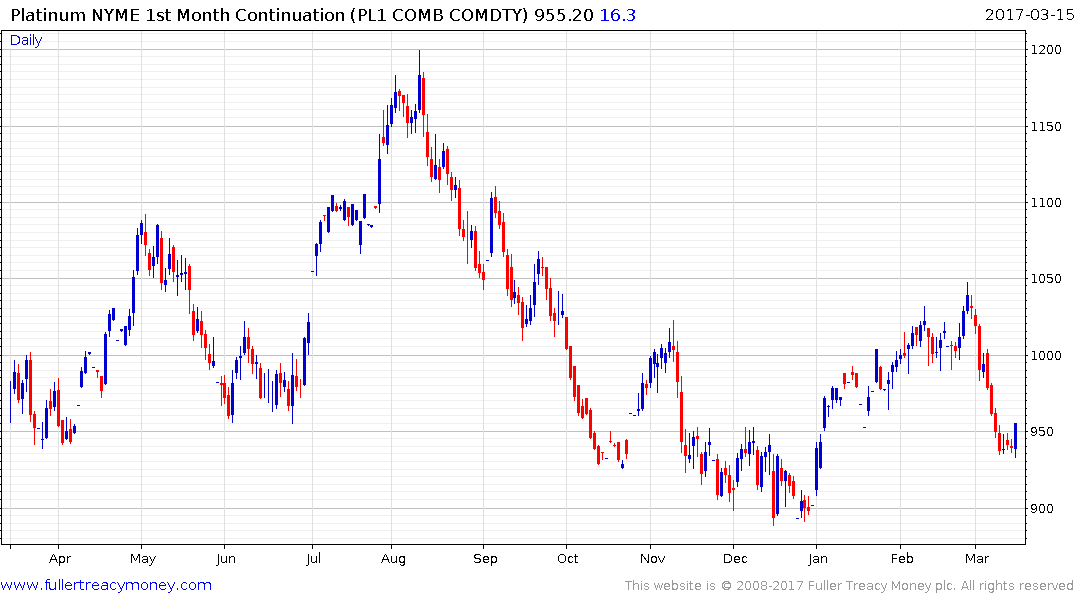 Precious metals sold off persistently in the run-up to the Fed decision and bounced today from the region of their respective trend means. Both platinum and silver posted upside key reversals and additional follow through tomorrow would confirm at least near-term support has been found.
Back to top