Traders Are Rushing Nickel Out of China to Capture LME Profits
This article by Alfred Cang for Bloomberg may be of interest to subscribers. Here is a section:
China's Tsingshan Holding Group Co. was one of the main forces behind a record drawdown in LME nickel inventories in early October, according to people familiar with the matter. Tsingshan is working with financing banks including JPMorgan Chase & Co. to take the metal off the exchange, the people said. Estimates for how much they bought range from 30,000 to 80,000 tons.

The nickel supply squeeze could signal a "Hamanaka moment," according to Citigroup Inc. analysts including Oliver Nugent. That's a reference to the Sumitomo Corp. trader who hoarded copper, driving up prices before the market collapsed in the 1990s.

The Citigroup report highlighted the disconnect between futures and physical markets. The LME nickel contract is signaling an extreme shortage, while conditions in the physical market are looser. That represents a "major downside risk" to prices given that global growth is starting to weaken, the bank said.
The fact that there is enough inventory to move metal around to close arbitrages which have resulted from the Indonesian ban on exports is not great news for the nickel price. Nickel is a significant component in battery chemistries and with the evolution of 8:1:1 formats, demand is likely to rise over the medium term. The challenge in the short term is global demand for automobiles of all kinds is falling.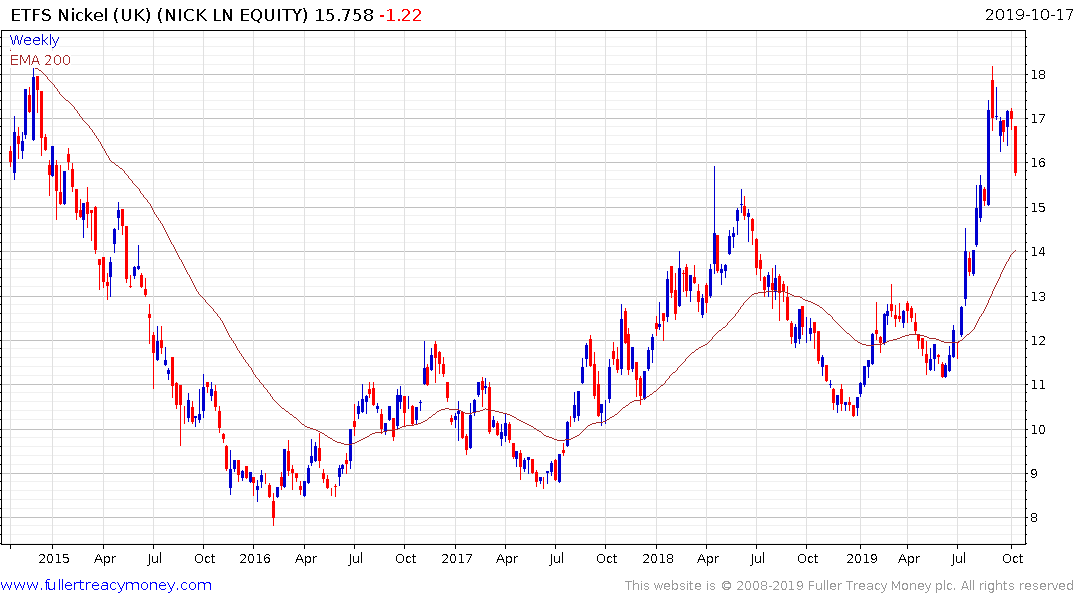 The nickel price dropped to break its sequence of higher reaction lows yesterday and extended the decline today. That increases scope for a swifter unwinding of the overextension relative to the trend mean.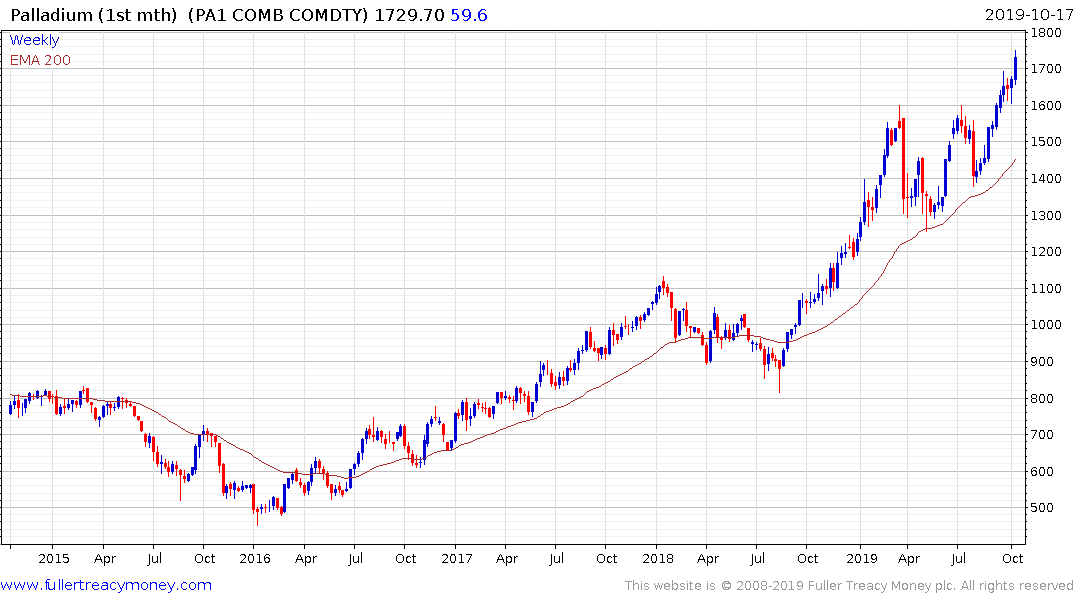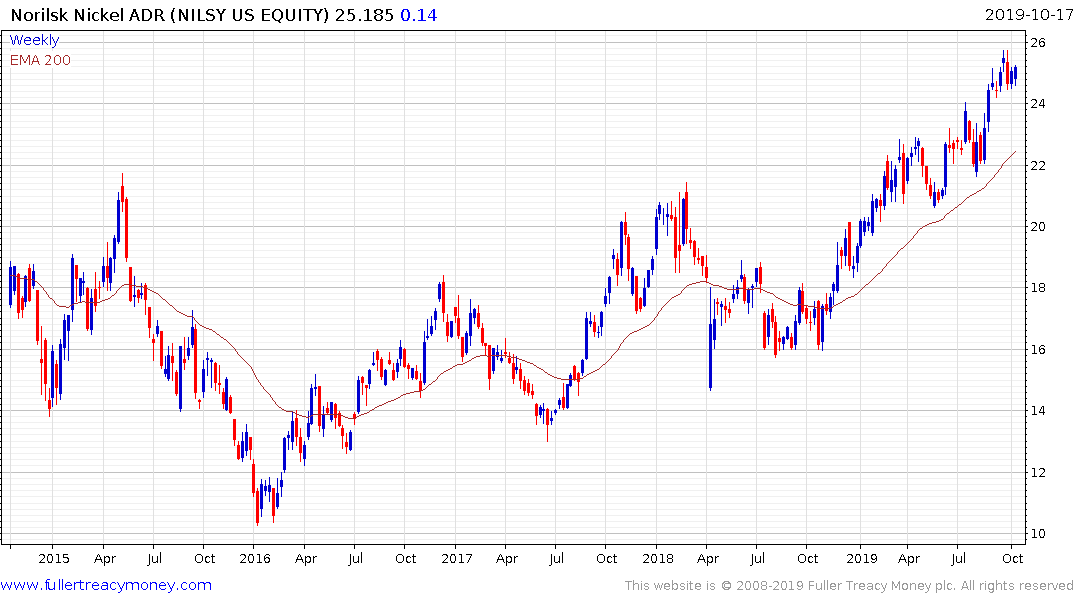 Norilsk Nickel completed a seven-year range in January. It has been propelled by the bull markets in both palladium and nickel. It continues to hold its sequence of higher reaction lows but the underperformance of nickel and the overbought condition on palladium represent risks.
Back to top