Toys R Us hires law firm as it explores possible bankruptcy filing
This article from CNBC may be of interest to subscribers. Here is a section:
Toys R Us has hired a law firm to help restructure its roughly $400 million in debt due in 2018, a move that could include the marquee toy store filing for bankruptcy protection, sources familiar with the situation said Wednesday.

Addressing the retailer's debt load prior to the crucial holiday season could give its major vendors such as Mattel and Hasbro clarity into the company's long-term viability to help ensure the toymakers continue to stock its shelves throughout the holidays.

Toys R Us has hired restructuring lawyers at Kirkland & Ellis to help address the looming payments, the people said.
Hiring a law firm like Kirkland is not indicative of a bankruptcy filing, and many companies work with law firms to successfully refinance or restructure their debt without filing for protection.
Companies like Toys R US do the majority of their business in the last six weeks of the year so they have to carry a lot of inventory and they have to maintain large stores to cater to the crush around the holidays. That all comes at a cost and is expensive to maintain while online businesses only need to hold the inventory for a short period of time and have no stores. If Toys R US avoids bankruptcy it is going to have to figure out how to leverage its brand name to become a significant online store.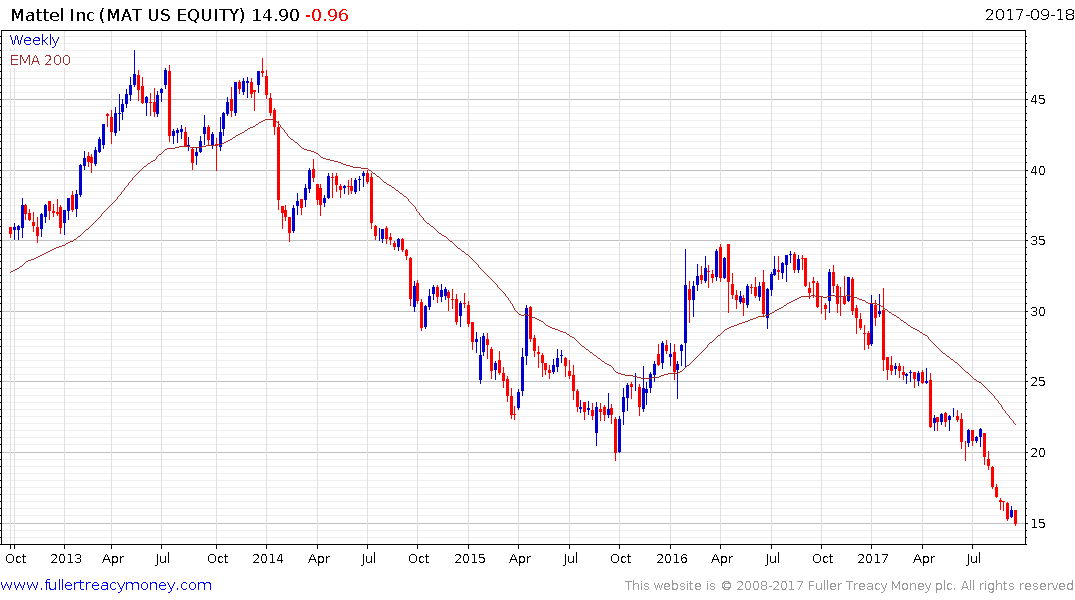 Mattel was the leading decliner today as the appeal of Barbie wears thin on children accustomed to female empowerment and YouTube toy reviews. While my daughters had an initial interest in its new line of Monster High and Everafter High dolls they grew out of them much sooner than my sister did. My nine-year old hasn't picked up a doll in nearly two years. Losing the Disney franchise represented a major blow. Despite the share's decline, it still has a relatively high P/E and it would appear to be only a matter of time before the dividend is cancelled.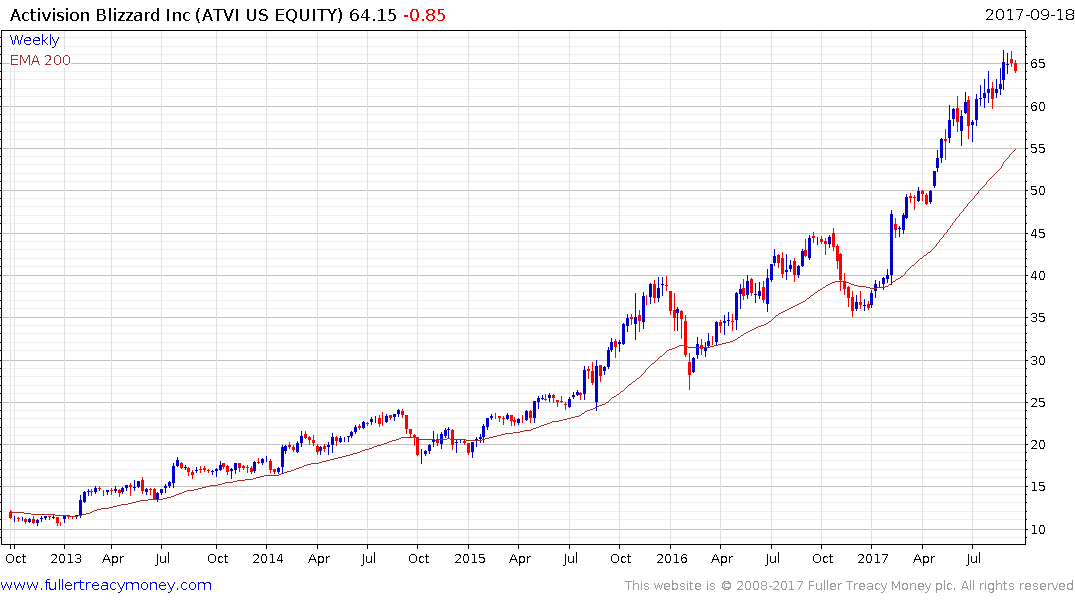 Activision Blizzard on the other hand does well out of our family. The share is somewhat overbought relative to the trend mean at present but a sustained move below it would be required to question medium-term scope for additional upside.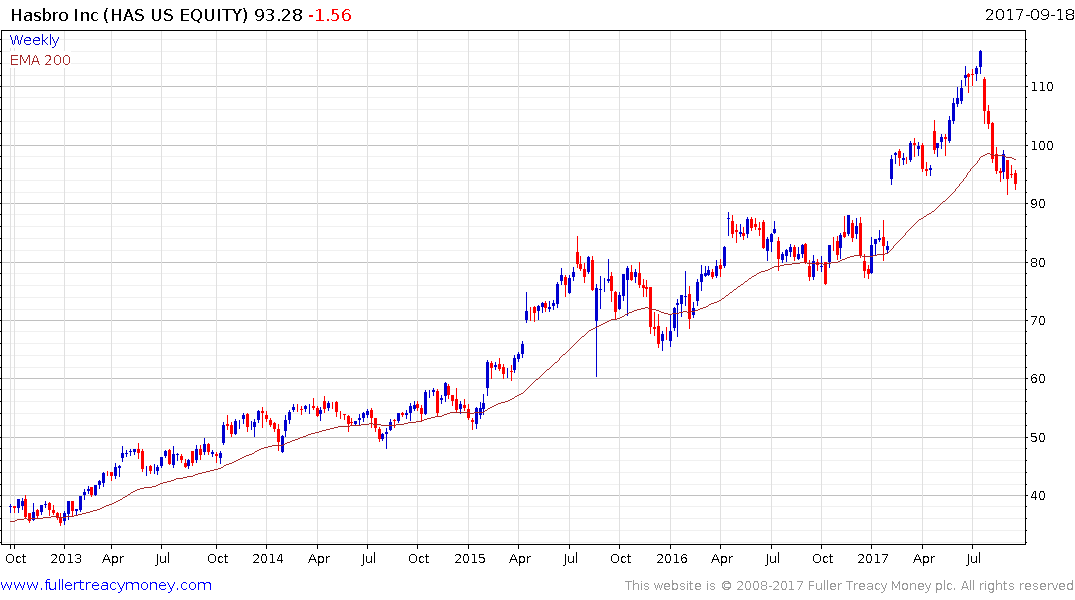 Hasbro has pulled back sharply since the July peak and is now trading below the trend mean. It will need to bounce soon if the consistency of the medium-term uptrend is to remain intact.
Back to top