Today's Europe News screen on Bloomberg
I thought this was an interesting development. The main news page on European news page on Bloomberg carries very little news on Europe.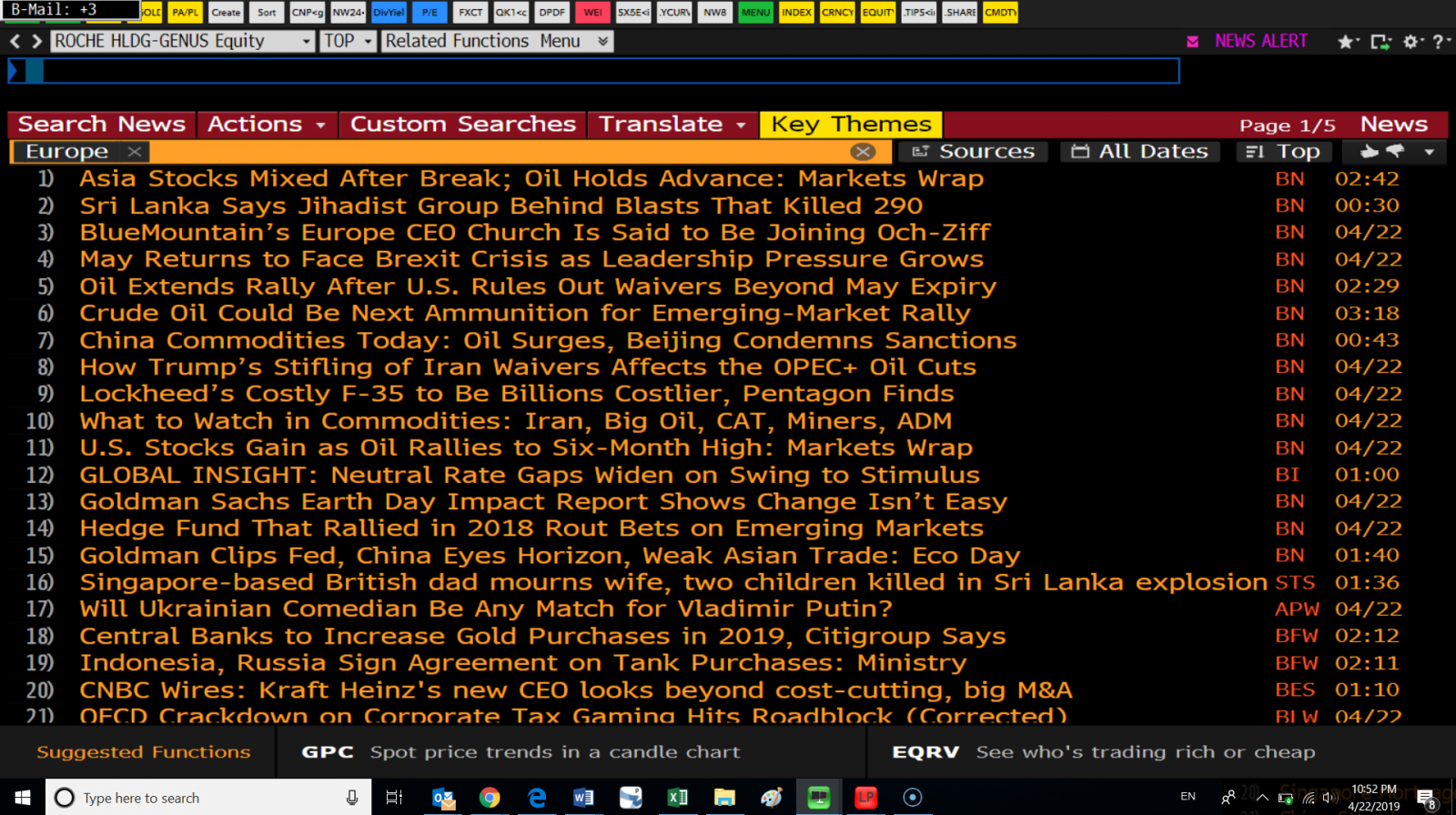 The Eurozone has a demographic deficit, bad debts that represent a significant challenge, populations which are revolting at the ballot box, by electing populists, and a domestic economy that has been running on fumes for a decade. Sentiment is about as negative as it can be, investors are dismissive and one portfolio manager mentioned to me recently that India has more coverage from the analysts he receives research from than Europe. So how much worse can it get?
Italy is the lynchpin. It is paying more for credit that other members of the bloc and it has a massive quantity of debt. Additionally, it has a populist regime that seems intent to break the rules on deficit reduction, albeit modestly so.
The ECB has demonstrated it is willing to intervene and support member states that conform to the European Commission's fiscal program of debt to GDP alignment. That is a program with at least another decade to run and it is by no means certain restive populations are going to stick with for that long. The potential for a populist upset at the European elections is non trivial.
Meanwhile the credit impulse is beginning to improve across the region. The debt forgiveness Greece has been able to attain is a positive development and is glimpse of the light at the end of a very long tunnel.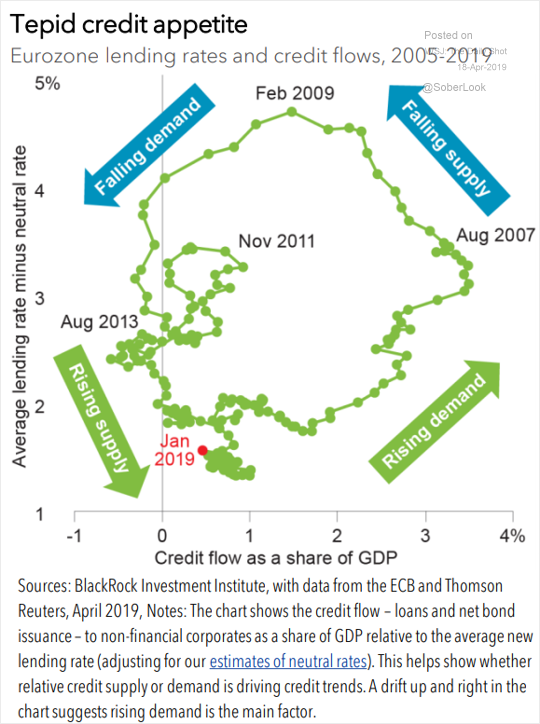 This graphic from the Blackrock Investment Institute suggests Europe is likely to do better over coming tears on an absolute and relative basis.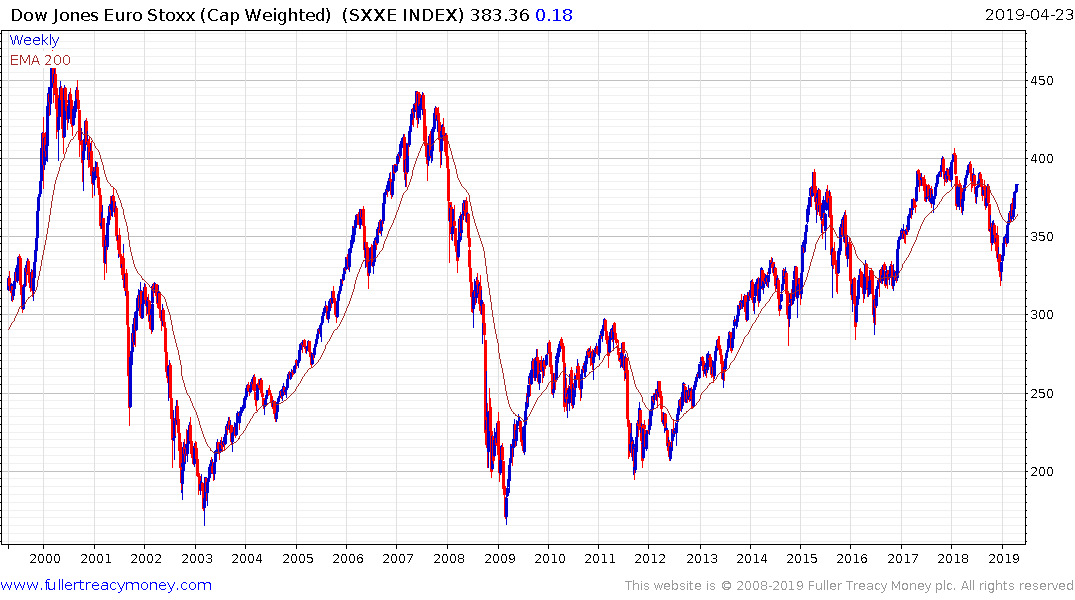 The Euro STOXX Index continues to climb back towards the upper side of the evolving 20-year range,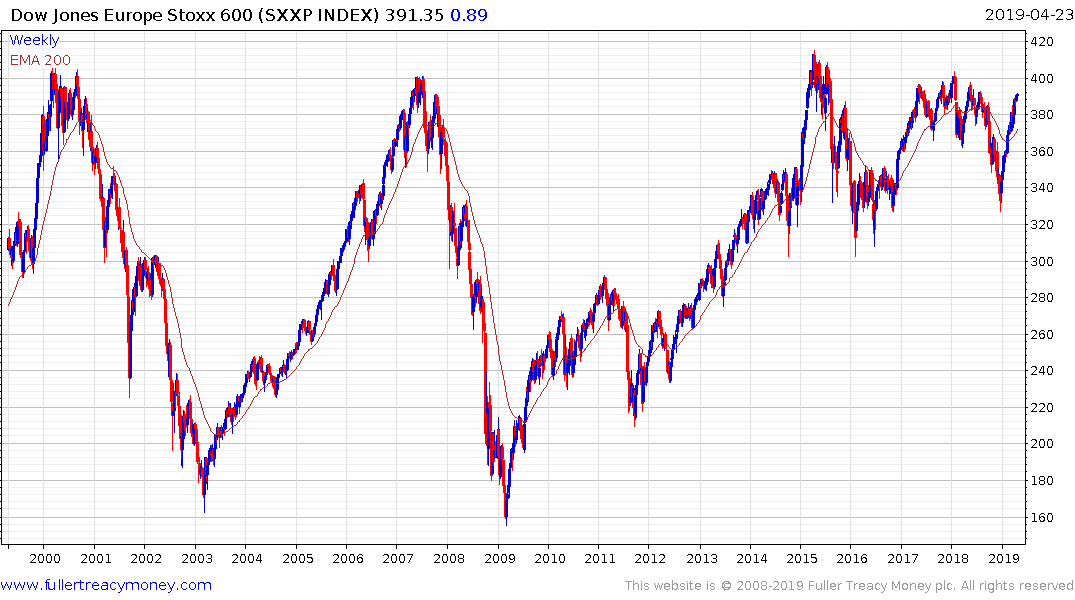 Meanwhile the broader Europe STOXX 600 Index is testing the upper side of its long-term range.
Back to top