Today's Europe News screen on Bloomberg
I thought this was an interesting development. The main news page on European news page on Bloomberg carries very little news on Europe.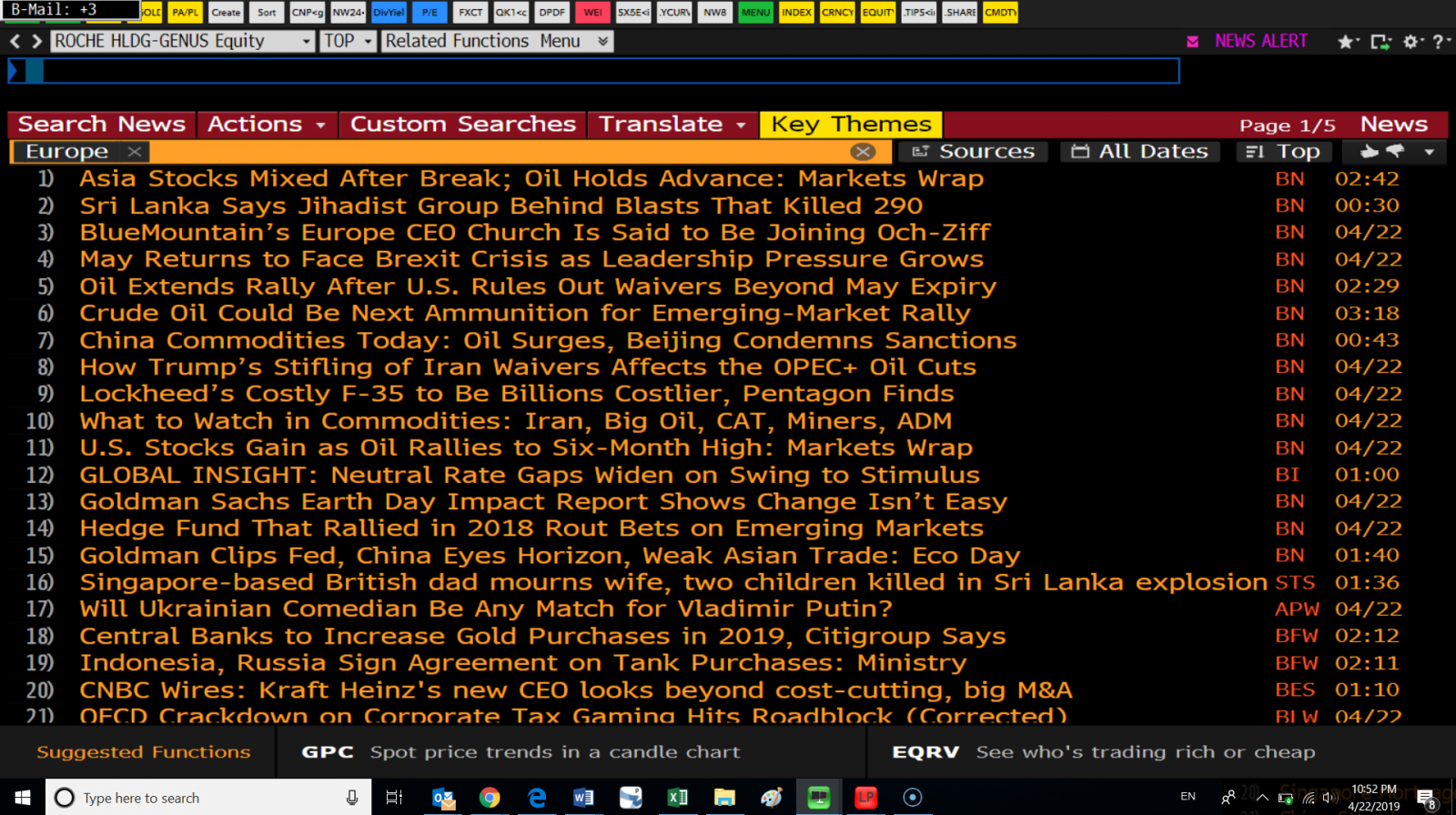 The Eurozone has a demographic deficit, bad debts that represent a significant challenge, populations which are revolting at the ballot box, by electing populists, and a domestic economy that has been running on fumes for a decade. Sentiment is about as negative as it can be, investors are dismissive and one portfolio manager mentioned to me recently that India has more coverage from the analysts he receives research from than Europe. So how much worse can it get?
Click HERE to subscribe to Fuller Treacy Money
Back to top