These Investors Are Sticking With Gold Despite Easy Money Ending
This article from Bloomberg may be of interest to subscribers. Here is a section:
The end of an easy-money era should normally spell bad news for gold. But right now, fund managers are keeping their holdings.

At a time when equities and Bitcoin -- often touted as digital gold -- are sinking as loose monetary policy draws to a close, bullion exchange-traded fund holdings are proving resilient. Despite expectations for multiple U.S. interest-rate hikes this year, bets for real rates to stay negative and demand for an inflation hedge are supporting the appeal of the time-honored haven.

Christoph Schmidt, who heads DWS Group's 20 billion euros ($22.6 billion) Multi Asset Total Return team, is among those in no rush to sell and who has helped keep prices from falling.

"I would not expect our gold position to change in the foreseeable future," said Frankfurt-based Schmidt, who has 8% of his funds in gold. "We don't see a dramatic change in the interest-rate environment."
Rumours of the death of easy money are at best exaggerated. It's been my view for months that a succession of interest rate hikes is very unlikely. My base case is one and at most two before the end of the year. Anything else would cause havoc in the financial markets and the Fed is at pains to avoid that outcome because of the effect it would have on confidence in the economic recovery.
That's the primary reason gold continues to firm. Investors don't believe the end of easy money is going to occur in swift order. It is much more likely that that we will be in an environment where central banks do more talking about controlling inflation than doing what is necessary to curtail it. Gold tends to be well in that environment.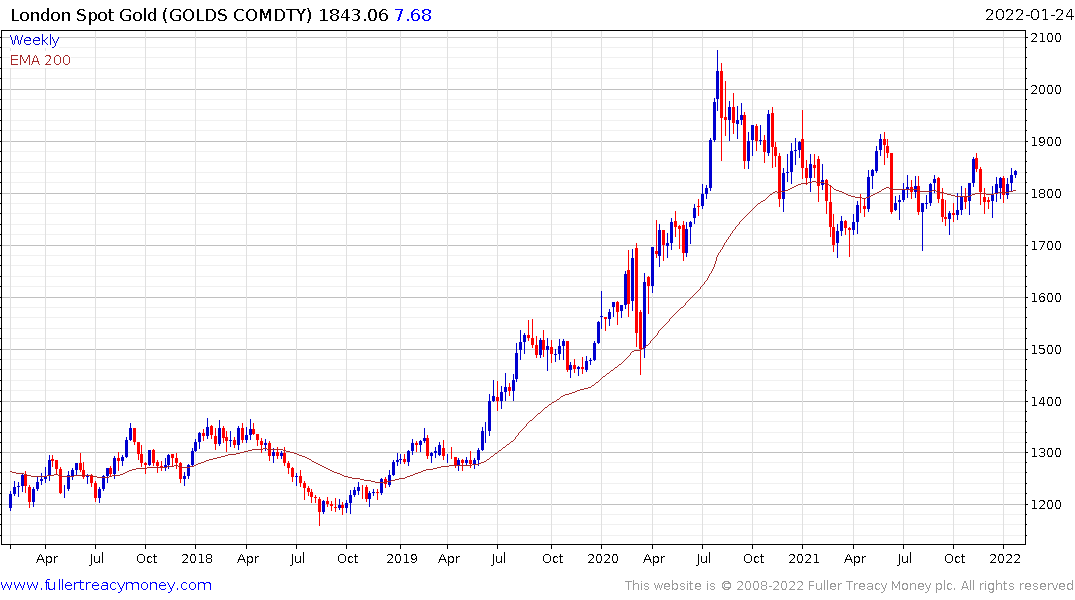 The price is currently back testing the psychological $1850 level. Every time it has popped above that level it has failed to sustain the move. In order to convince investors this time is different it will need to sustain a breakout.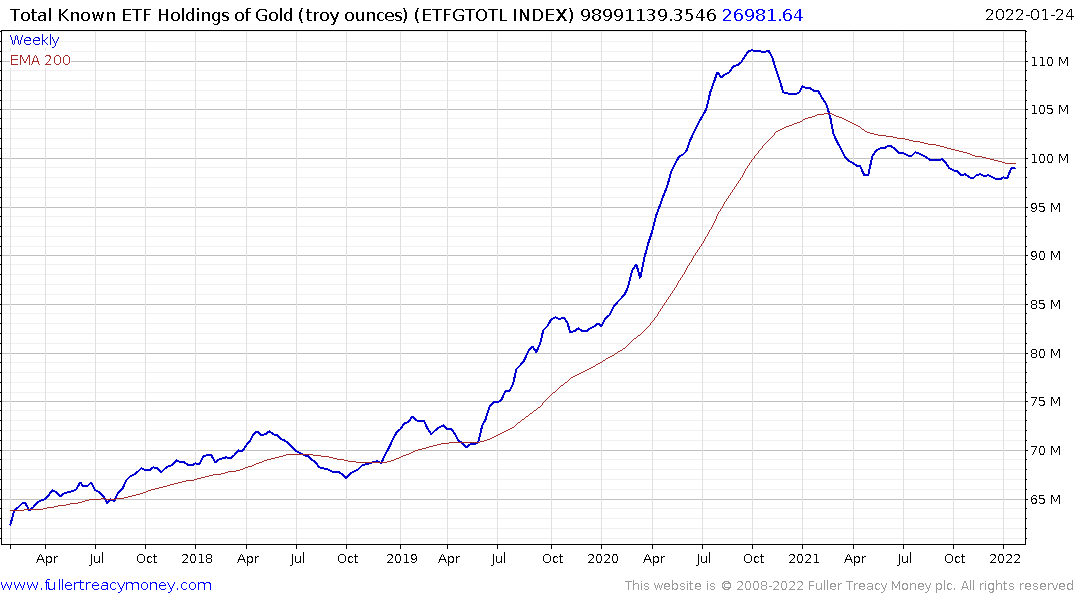 Total Known ETF Holdings of Gold broke out of a three-month range on Friday.
Back to top