The Tension in Japan's Dialed-Up Defense Ambitions
This article from Bloomberg may be of interest to subscribers. Here is a section:
DM: The government has begun a comprehensive review of Japan's defense strategy. Why is that important and what are the likely outcomes?

SS: A new national security strategy document is going to be issued. The first leader to issue was Shinzo Abe, in 2013. So this will be only the second statement by Japan, ever. It's significant this is all together in one place, not just bombs and bullets. It's about what Japan needs to do to achieve its interests in the world and how to proceed? In 2013, the language on China was pretty benign compared with what I think we will see in the next one. Russia will be near the top of concerns after the Ukraine invasion. North Korea continues to be a problem, given its missiles and the ability to launch them undetected.

There will also be a cabinet decision in December on the next 10-year defense plan. This is where we will see how serious Kishida is about defense. Within the 10-year plan will be a five-year plan on how much Japan spends and on what. The other issue that needs to be handled deftly is that of counterstrike capability.

DM: Japan is one of the most indebted economies. How does all this get financed?

SS: I don't know how they pay for it. Debt servicing is somewhere near 23% of Japan's budget. Social security is about a third. The budget doesn't have a lot of latitude. I'm not convinced about 2% of GDP, but let's use that as a reference point. Last year, Japan spent about 1.3% of GDP on defense. You get to 2%, you are basically doubling it. That's big.
Japan's re-armament is unlikely to be derailed by Abe's assassination. They look around Asia and don't like what the geopolitical landscape is promising for the Japanese economy. That's especially true as the USA is less reliable as a guarantor of security globally.
China makes a case for reacquiring Taiwan but everyone in the region is convinced they have wider ambitions. Japan is not going to stand idly by and see Asia overrun.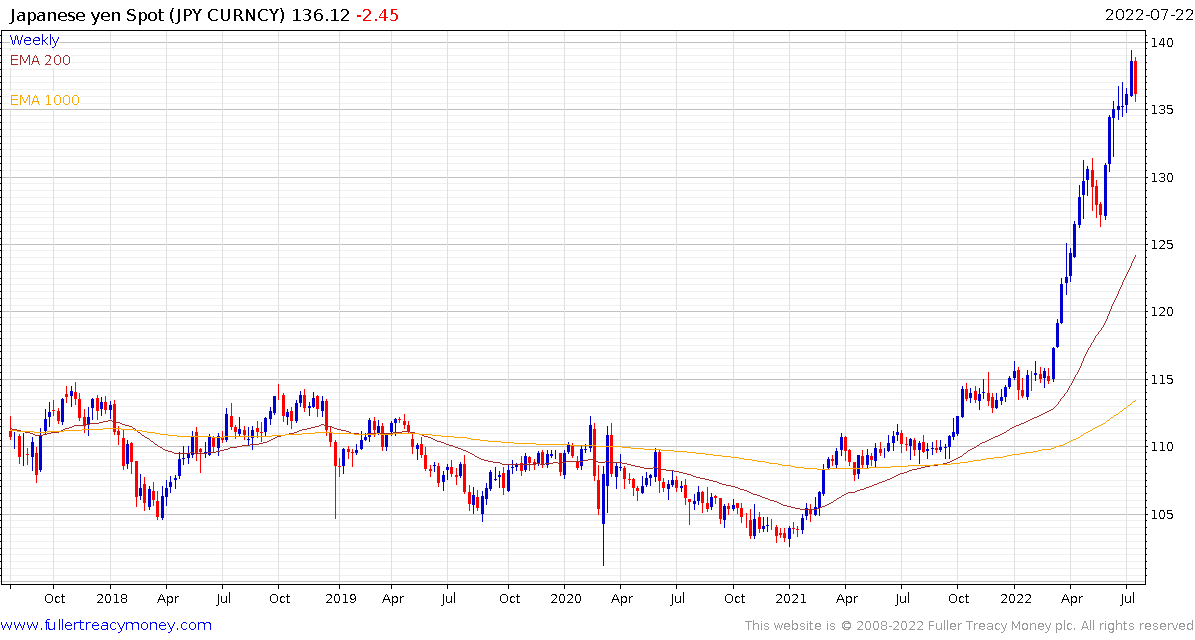 The Japanese Yen is short-term oversold and beginning to steady.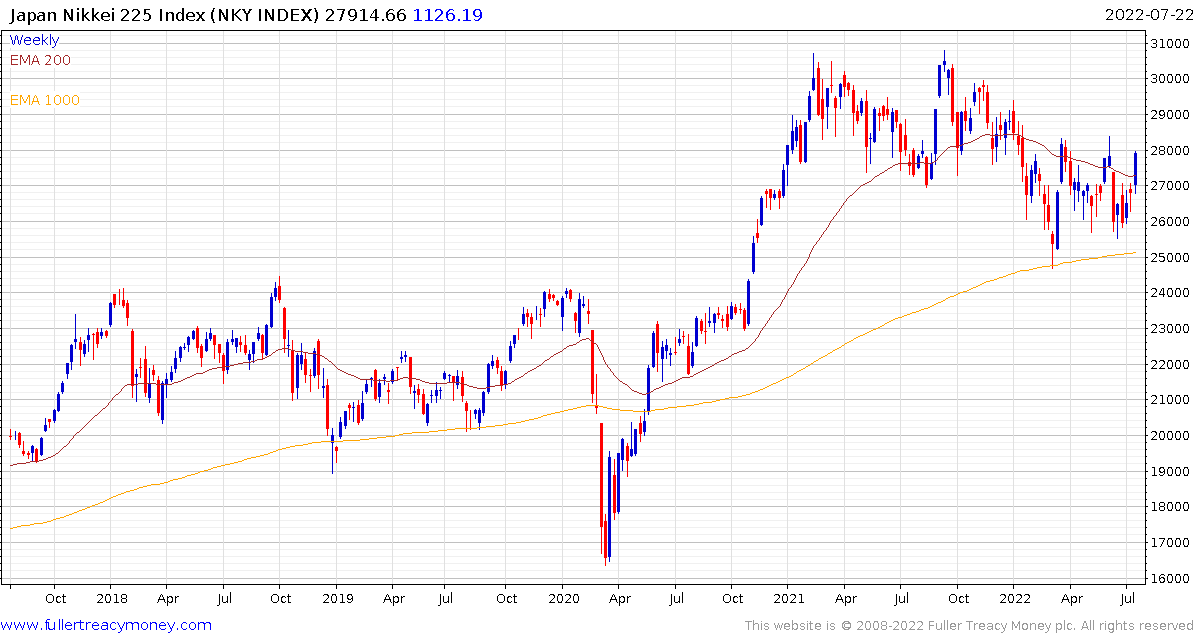 The Nikkei-225 is back testing the short-term sequence of lower rally highs. It will need to sustain a move back up through the 28700 level to signal a return to demand dominance beyond short-term steadying.
Back to top