The new gold rush: western investors offset soft eastern demand
This article from the Financial Times may be of interest to subscribers. Here is a section:
Popley Eternal, a jewellery megastore in a busy neighbourhood of India's financial capital Mumbai that has traded for nearly 100 years, typically caters to the bustle of customers shopping for gold necklaces and earrings ahead of weddings and festivals. Items start at around Rs50,000 ($680).

But footfall has not recovered to pre-pandemic levels since the shop reopened in June after the country's strict coronavirus lockdown was lifted. The three-month lockdown brought virtually all economic activity to a halt. Suraj Popley, the owner, says the company has cut its staff by around a quarter to 20, with sales so low that any item sold in the current environment is considered a "bonus".

Indian consumers hurt by the economic fallout are opting instead to sell their family jewels or borrowing against the precious metal to make the most of high global prices. "People are coming to sell gold, in case they require cash, in case they require liquidity," he says. "Very few people are coming to buy."

The number of weddings that were delayed because of the coronavirus is likely to have been substantial and that represents a loss of significant source of demand for the global gold market. Rather than focus on the loss of consumer demand in the short-term, it probably suggests there will be a glut of marriages next year. After all, once people decide to marry, they are more likely than not to follow through, albeit with a delay.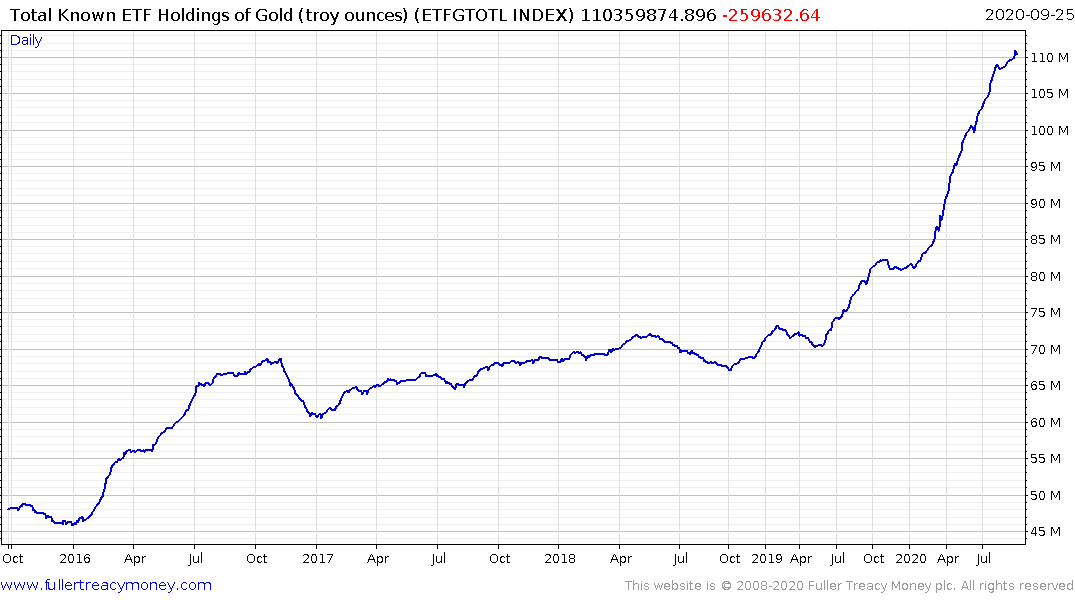 ETF demand for gold continues to march higher and is now the second largest stockpile in the world behind the USA. That has at least partially outweighed the decline in Indian and Chinese demand.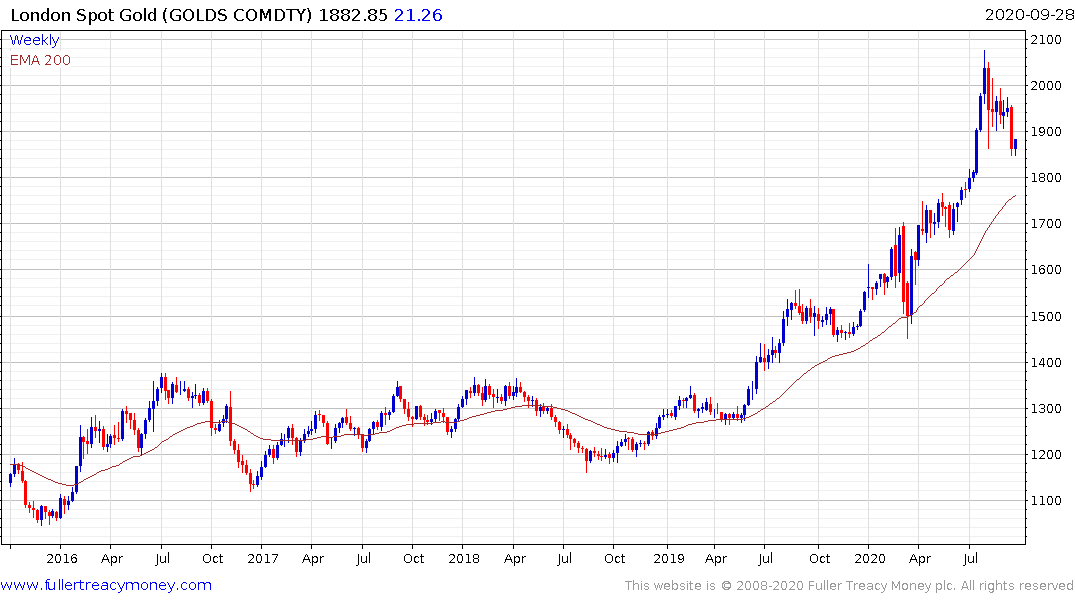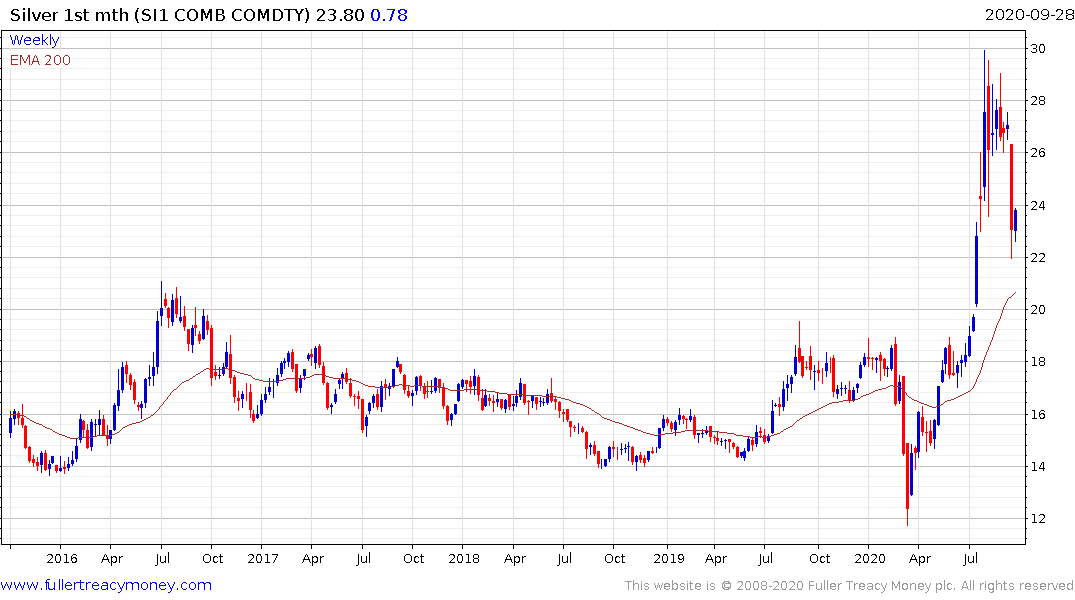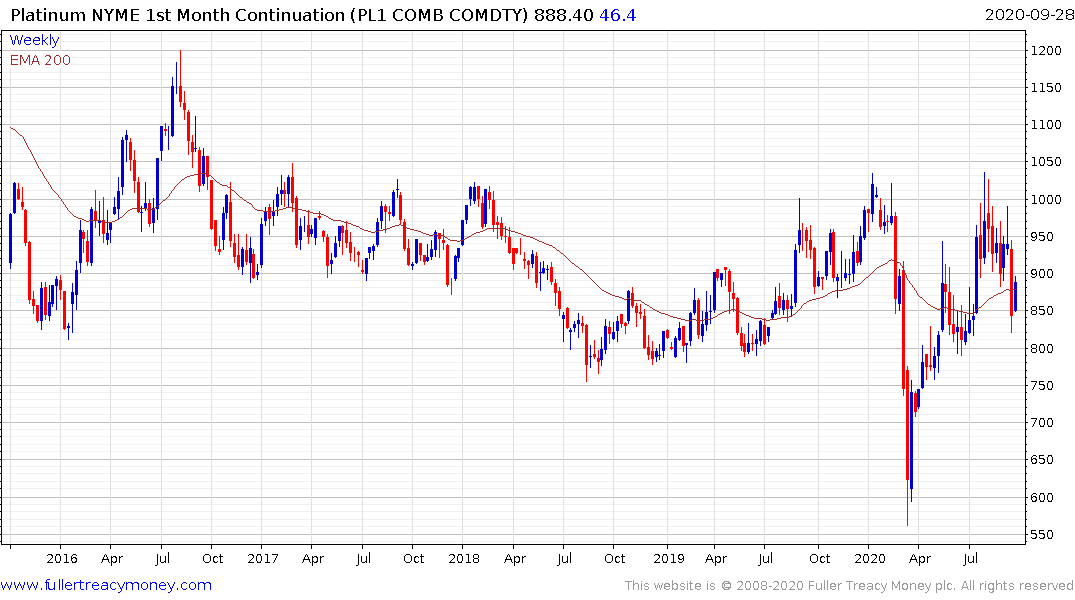 Gold steadied today and both silver and platinum rallied in a more dynamic manner. That signals a low of at least near-term significance.
Back to top