The mother of all elections
Thanks to a subscriber for this report from HSBC focusing on the upcoming Malaysia election which may be of interest. Here is a section:
Following the dissolution of parliament last week, 9 May has been set as the date for the 14th General Election (GE14). Malaysians will vote for the 222-member Dewan Rakyat (lower house) on the federal level along with 12 assemblies on the state level. The main challenge to incumbent Prime Minister Najib Razak and his Barisan Nasional (BN) coalition will come from the Pakatan Harapan (PH) coalition led by Malaysia's former and longest-serving Prime Minister Mahathir Mohamad, who has defected to the opposition.

Pakatan Harapan is similar to the Pakatan Rakyat (PR) coalition that won the popular vote in GE13, but without the Islamic party PAS, which split from PR in 2015. Thanks to a split opposition contesting many of the same seats, surveys, admittedly somewhat dated given Malaysia's fluid politics, suggest BN should retain control (The Malaysian Insight, 7 January). However, given the unreliable nature of surveys and the unprecedented nature of this election (Mahathir may have an impact on states such as Kedah, his home, plus UMNO may face competition in Malay constituencies where it faces candidates from both PH and PAS), we consider what an unlikely opposition victory might mean for the economy.

We analyse the coalition manifestos, in particular proposals relating to economic and fiscal policy. As always, the focus will be on whether or not the status quo is maintained. We note that key opposition proposals such as the abolition of GST and the reintroduction of some fuel subsidies suggest higher budget deficits in the absence of off-setting revenues. PH also pledges to review key mega-projects (mostly Chinese-financed).
Here is a link to the full report.

It's a big question whether the Malaysian electorate will demand their pound of flesh from the ruling party in retribution for the embarrassing spectacle of Najib Razak and the 1MDB scandal which has been dragged through the international press for years already. That represents a challenge for the Ringgit considering the populist tone of the emerging opposition.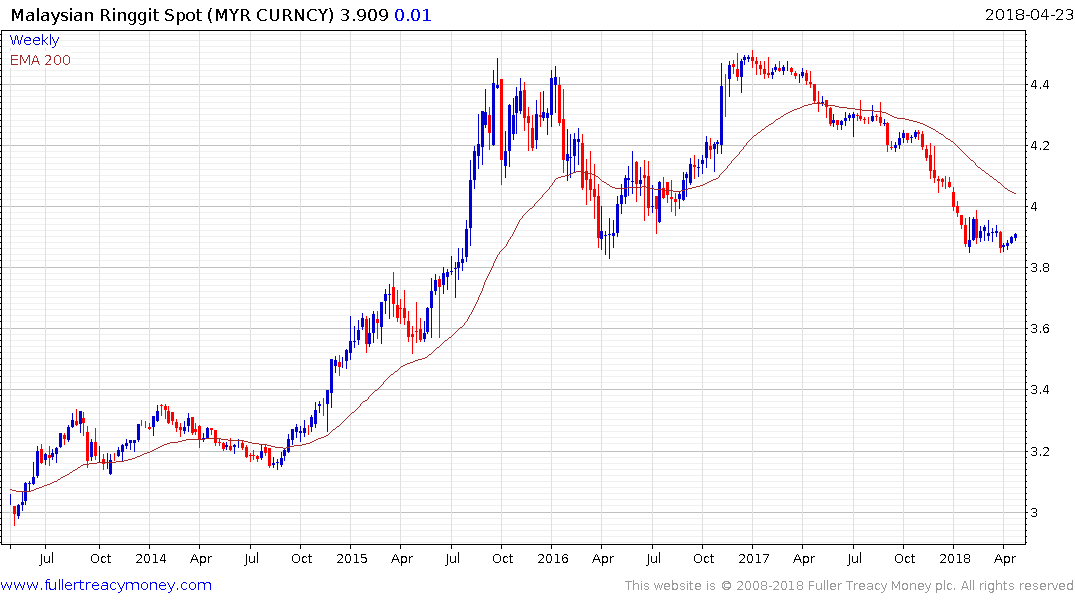 The currency appreciated for most of the last 15 months, unwinding all of the 2016 decline but has lost momentum near MYR 3.85 and a sustained move below that level would be required to question potential for a further Dollar rally.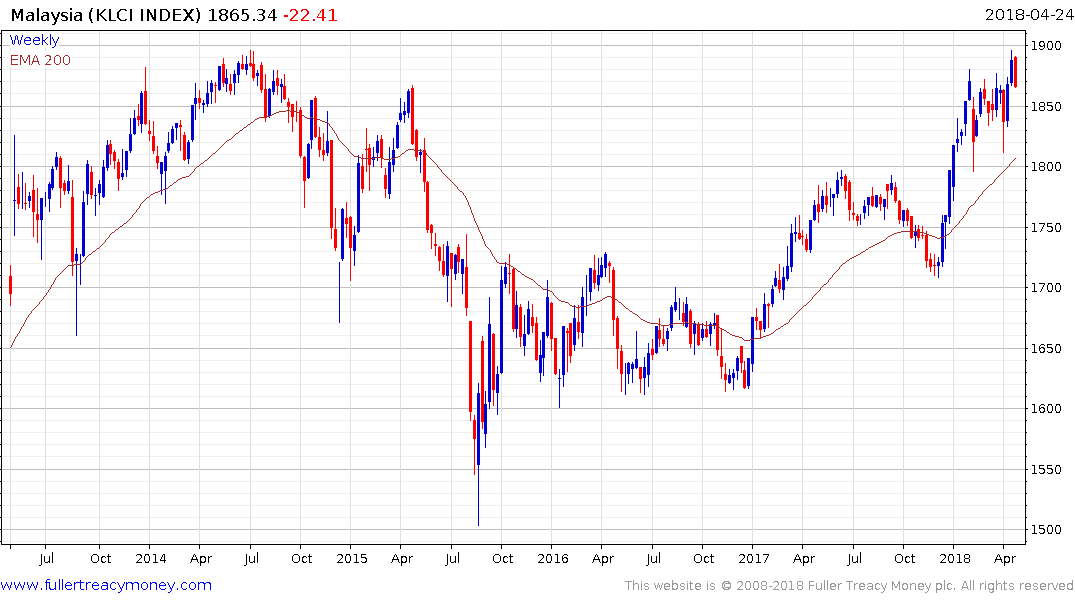 The Kuala Lumpur Composite rallied in line with the currency from early 2017 but has paused in the region of the 2014 peak and will need to hold the region of the trend mean if medium-term scope for continued higher to lateral ranging is to be given the benefit of the doubt.
Back to top