The most expensive currencies in the world right now, in one chart
This article by David Scutt for business Insider may be of interest to subscribers. Here is a section:
It's Deutsche Bank's Cap-PPP currency valuation model, a visual indicator on what currencies it deems to be cheap or expensive right now based on capital and trade flows.

By combining its capital-based valuation and trade-based PPP (purchasing power parity) models together, Deutsche says it provides a more complete picture of valuations, using weights that reflect the relative importance of capital and trade flows for each currency.

It believes the model has "significant predictive power for FX, both in terms of directional accuracy and the magnitude of moves, especially over longer-term horizons".
The strength of the Dollar and its effect on emerging markets, particularly those that have historically depended on Dollar funding, highlights how much of an influence the actions of the Federal Reserve have on other central banks. The USA was the first major economy to embark on tightening and is still the only one to be both raising rates and reducing the size of its balance concurrently. That is the primary reason for both the run-up in the Dollar and rising yields despite increasing supply of the latter.
The knock-on effect is that the USA is gradually exporting its monetary policy to the rest of the globe with the ECB approaching the end of its QE program and China adopting what might best be described as a neutral to tightening stance. Brazil, Indonesia, India, South Africa, Argentina and Turkey have all had to increase support for their respective currencies as a result of this move in the Dollar. Perhaps the most important point is that the Dollar led the move higher and is now susceptible to mean reversion as the actions of other central banks take effect.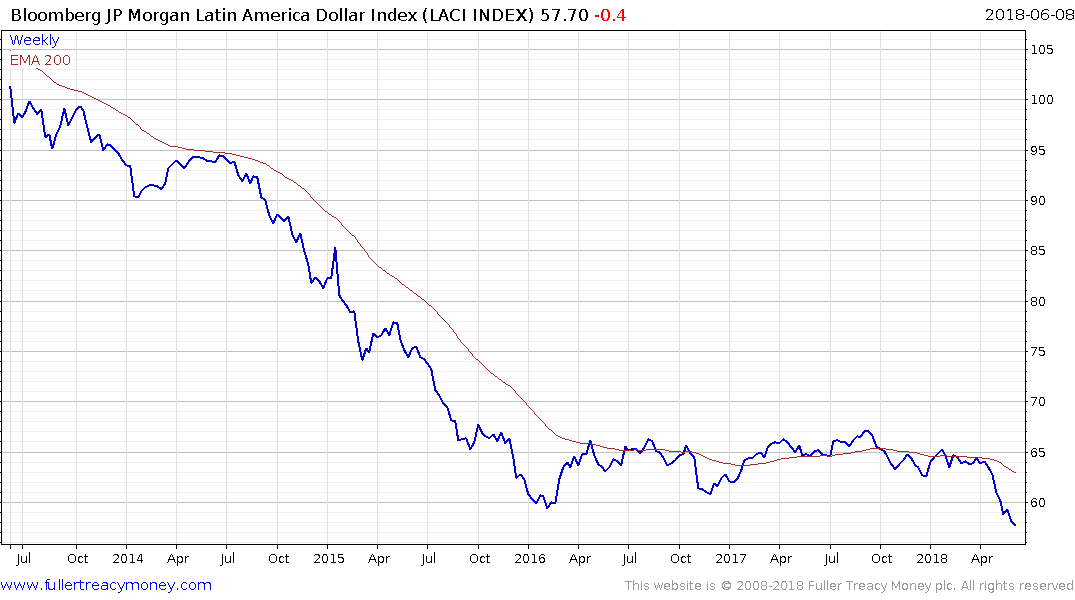 The Brazilian Real's rally today raises the prospect that the Latin America Dollar Index will unwind its short-term oversold condition.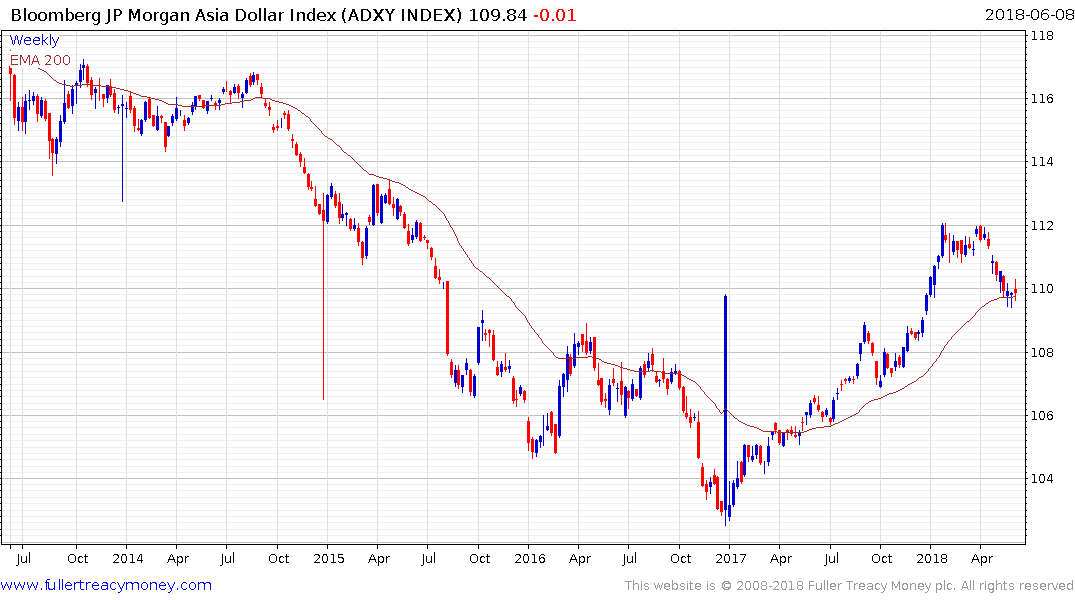 The Asia Dollar Index is largely dependent on the outlook for the Renminbi and it has yet to conclusively demonstrate support in the region of the trend mean.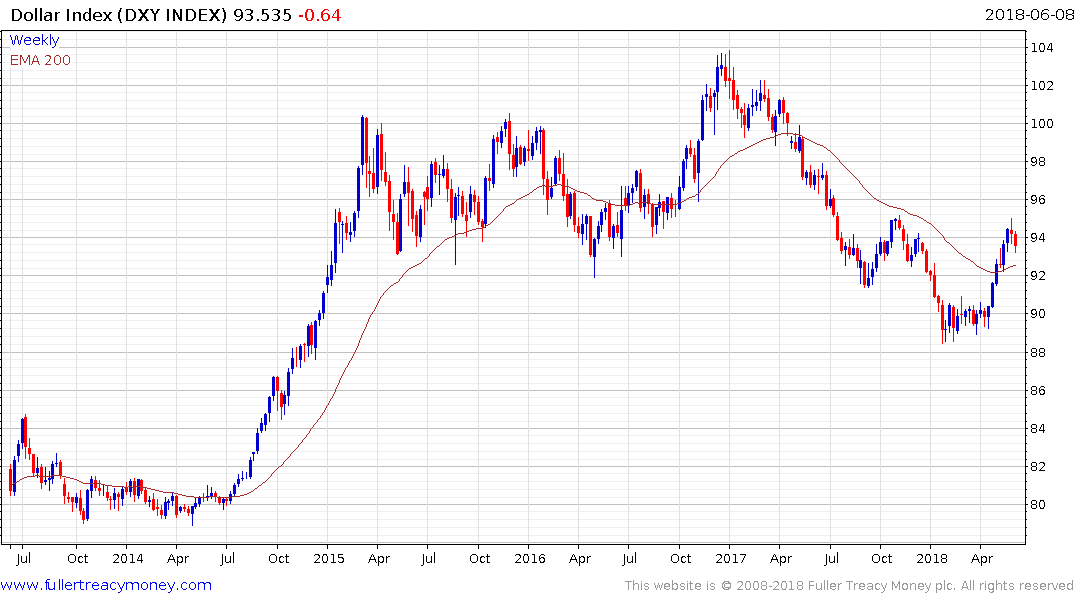 The US Dollar Index is currently consolidating above the trend mean and a sustained move below it would be required to question Dollar dominance.
Back to top