The Melbourne Chart Seminar
I have a soft spot for Melbourne since I lived here almost 20 years ago. It was an absolute pleasure to spend time discussing the market with subscribers and to look at a lot of charts. There were some very clear conclusions that arose from that perusal of the markets.
There are a significant number of small Australian listed gold miners that are breaking out on the upside. Evolution Mining. Santa Barbara, Northern Star all share the same chart pattern of outperformance. Perseus Mining has base fornation characteristics.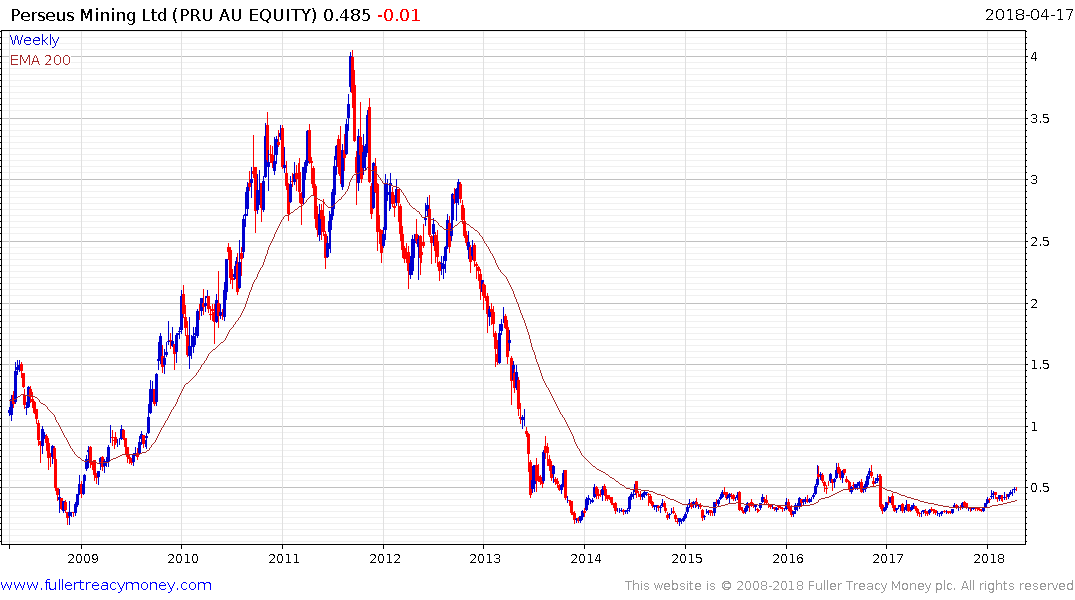 They are being aided by the fact the price of gold in Australian Dollars is back testing its all-time peak.


Veteran subscribers will be familiar with the fact that gold is a monetary metal and therefore tends to do best when it is appreciating against most currencies.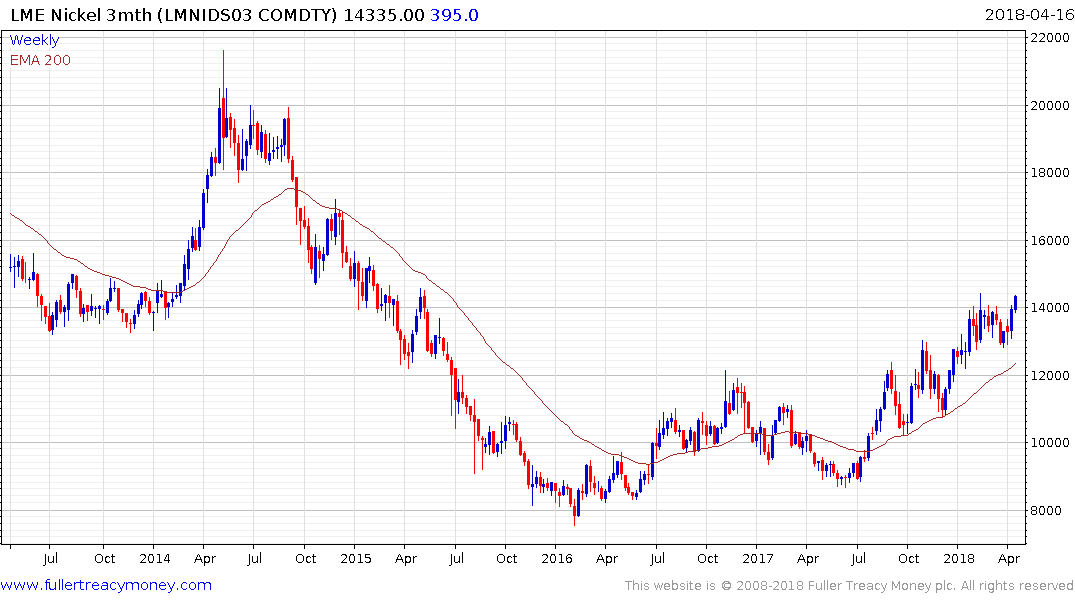 I continue to hold nickel in my personal portfolio and it remains on a recovery trajectory. There is growing evidence of nickel miners now beginning to participate in that move. Mincor Resources is firming within its base and a clear downward dynamic would be required to question medium-term scope for a successful upward break.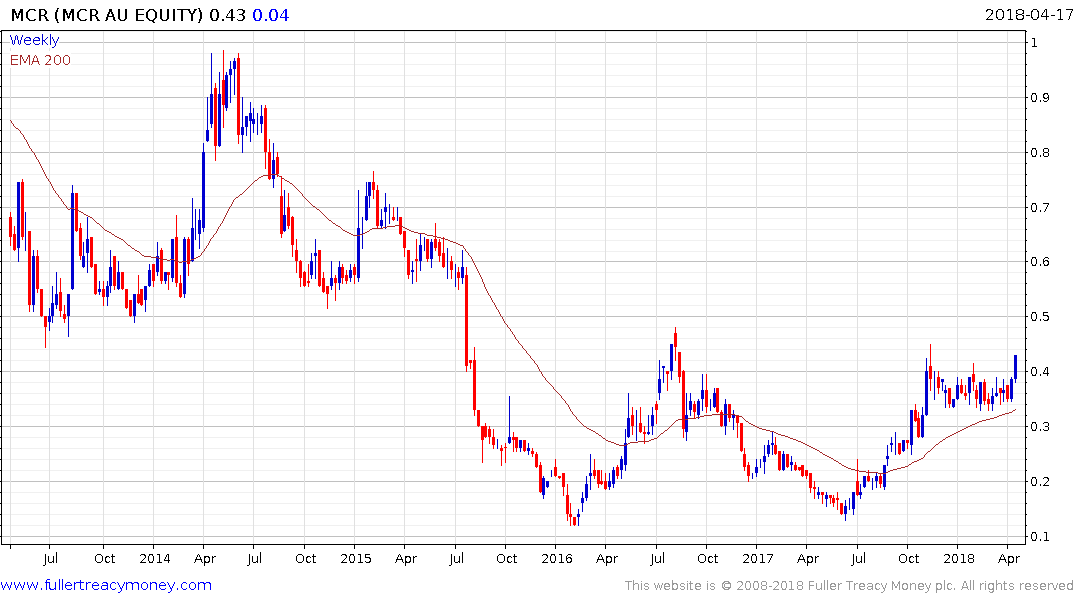 It is also clear that Lynas is one of the only, if not the only, one of the rare earth metal companies that has succeeded in getting production and refining underway. The share remains in an orderly uptrend.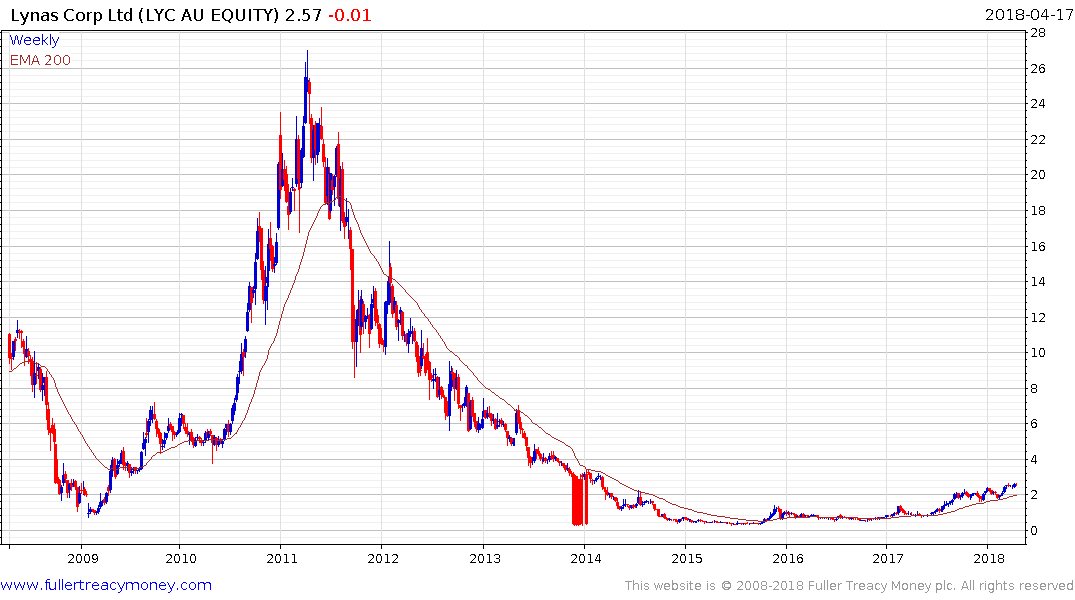 The underperformance of the banking sector was also a topic of conversation. There is no doubt the Royal Commission's investigations into overcharging, over lending and underpaying at the banks, insurance companies and franchise operators is having an influence on sentiment.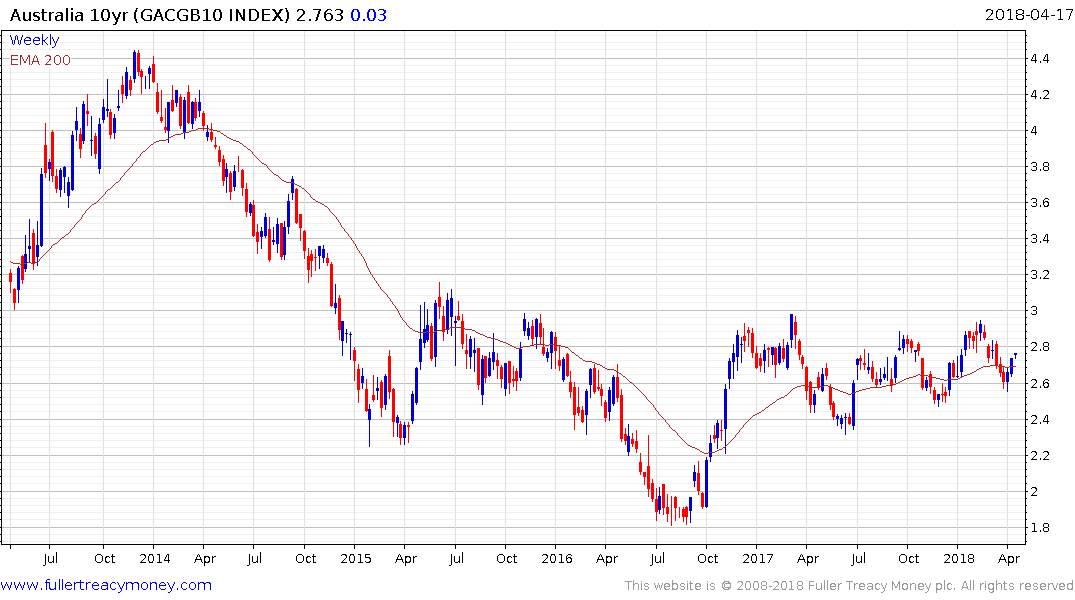 The Australian government bond yield has been ranging below 3% since 2015 and a sustained move above that level would signal a return to supply dominance.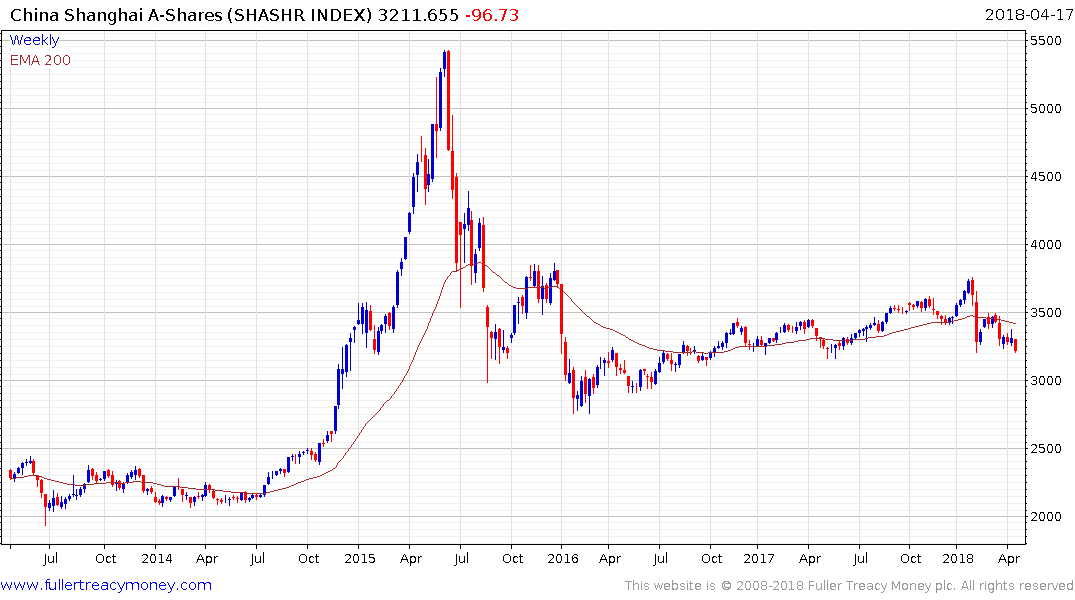 The vast majority of international stock markets have bounced since the February lows. China's mainland Shanghai A-Share Index is a notable exception. It is still testing its lows and the banking sector has not rebounded. It has been my view for a while now that China deserves an additional risk premium because the imposition of Communist ideologues into corporate boardrooms threatens the profit motivation of corporations.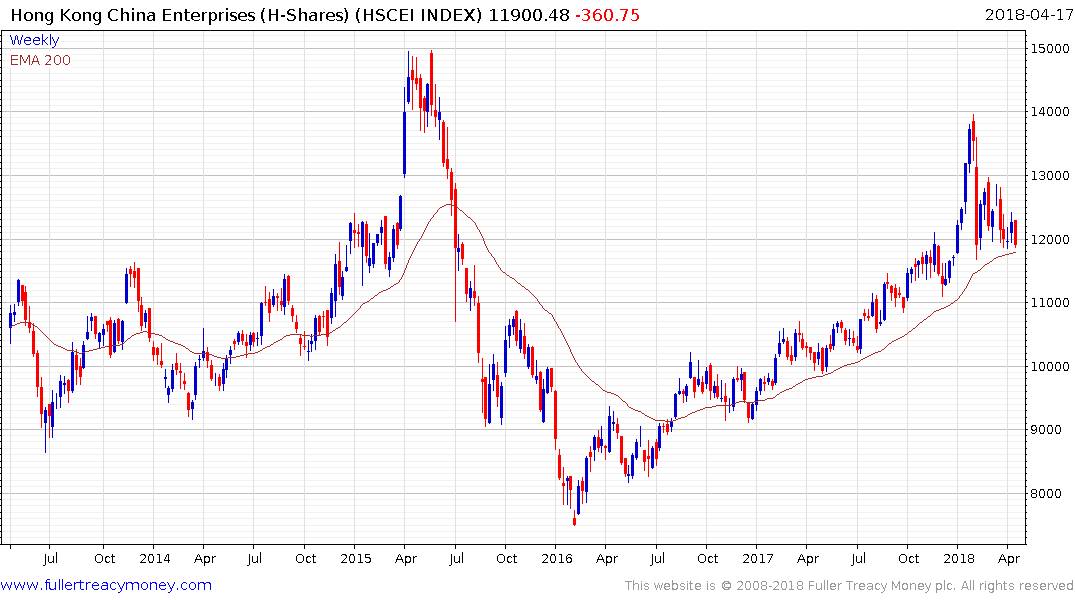 The Hong Kong listed China Enterprises Index (H-Shares) is back testing the region of the trend mean and a clear and sustained upward dynamic will be required to confirm support in this area if the medium-term progression of higher reaction lows is to be sustained.
Back to top