The Internet's Next Big User Group
This video from the Wall Street Journal may be of interest to subscribers.
A point I have made repeatedly in big picture long-term audios is that the rollout of 4G to India's hundreds of millions illiterate unbanked masses is a gamechanger for the economy.
Voice recognition software, intuitive apps and cheap phones and cheap Wi-Fi are incredible enablers that allow people who have for generations existed on the periphery of society to become active consumers of products, media and financial products. It represents one of the biggest evolutions of a consumer demographic in history and not just because India has such a large young population.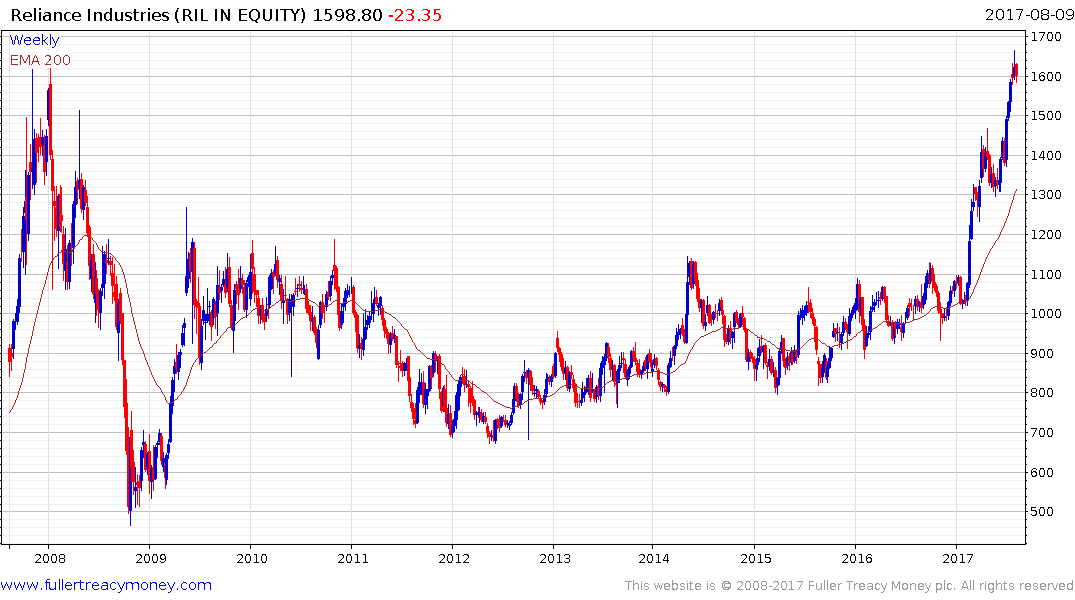 Reliance Industries moved to a new all-time high this week against a background where the rupee has also been making new recovery highs. While somewhat overbought in the short-term a sustained move below the trend mean would be required to question medium-term scope for additional upside.
Back to top