The great nutrient collapse
This fascinating article by Geoff Johnson and Helena Bottemiller Evich for Politico may be of interest to subscribers. Here is a section:
What he found is that his 2002 theory—or, rather, the strong suspicion he had articulated back then—appeared to be borne out. Across nearly 130 varieties of plants and more than 15,000 samples collected from experiments over the past three decades, the overall concentration of minerals like calcium, magnesium, potassium, zinc and iron had dropped by 8 percent on average. The ratio of carbohydrates to minerals was going up. The plants, like the algae, were becoming junk food.

What that means for humans - whose main food intake is plants - is only just starting to be investigated. Researchers who dive into it will have to surmount obstacles like its low profile and slow pace, and a political environment where the word "climate" is enough to derail a funding conversation. It will also require entirely new bridges to be built in the world of science - a problem that Loladze himself wryly acknowledges in his own research. When his paper was finally published in 2014, Loladze listed his grant rejections in the acknowledgements.
Over the last couple of years I've been paying a lot more attention to my health and well- being because I intend to be around for a long time and prevention is better than the cure. I have basically replaced my previous intake of processed sugars and carbohydrates with fruits and vegetables. Since carbohydrates are processed into sugars quickly after ingestion nutritional balance is always about choosing where you get the protein, fat, sugars and minerals necessary to lead a healthy lifestyle.

If vegetables are absorbing fewer minerals and producing greater concentrations of fructose the big question posed by the above research is will the issue intensify as carbon dioxide concentrations increase? The balance of probabilities suggests it will. For people leading a vegetarian / vegan lifestyle consuming the proper balance of foods is essential to sustain vigour. That is complicated by the changing concentration of minerals in our foods.

It also represents a bullish argument for dietary supplements.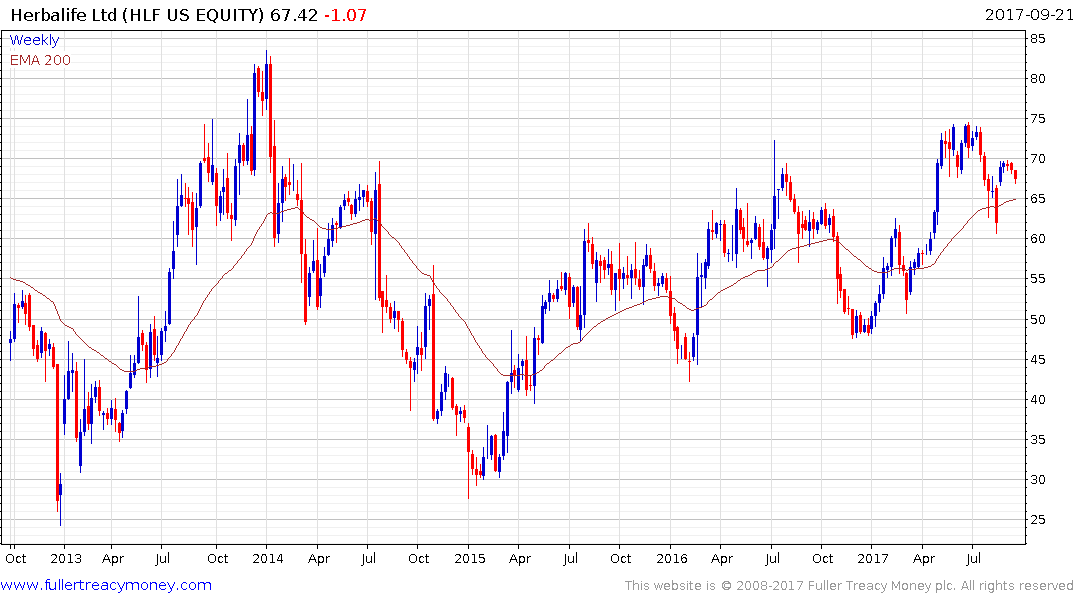 Direct marketing companies like Herbalife and NuSkin Enterprises both have significant nutritional supplement businesses. Herbalife has encountered resistance above $70 on four occasions since 2012 and is currently pulling back from that level again.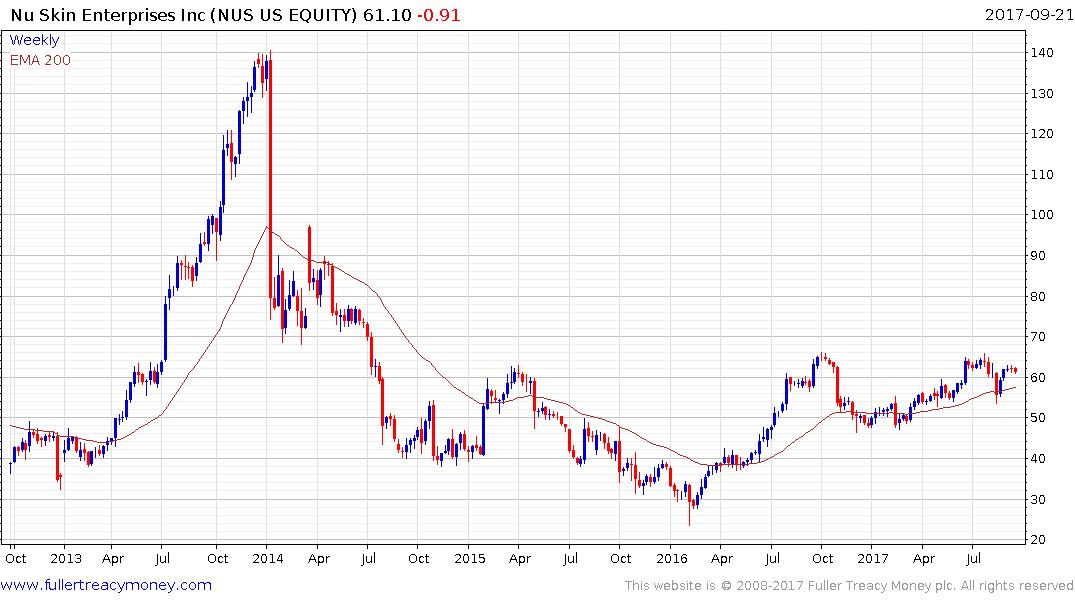 NuSkin is currently testing the upper side of a three-year base formation and a sustained move below the trend mean would be required to question medium-term potential for additional upside.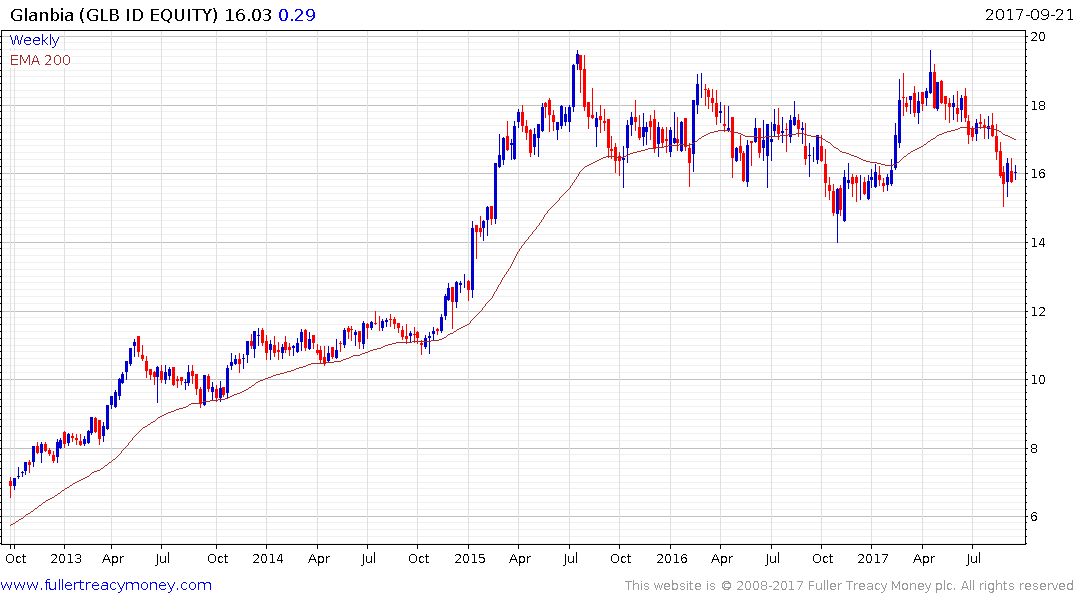 Sports Nutrition and ingredients dominate Glanbia's revenue. The share trended consistently higher until 2015 and it is now ranging in a volatile manner. This range has Type-3 top formation characteristics and the €15 area will need to hold if a bear market is to be avoided.


Reckitt Benckiser acquired both Mead Johnson Nutrition and Schiff to expand its reach in nutritional supplements; with health representing about a third of revenue last year. The company has a very diverse product offering and is currently going through its biggest management shake-up since 2003. The share has fallen over the last two weeks to post its largest drop below the trend mean since at least 2008. If the medium-term progression of higher reaction lows is to be sustained it will need to rally soon but has a lot of work to do if the damage done to the consistency of the trend is to be repaired.

Online vitamin retailer, Vitacost, was acquired by Kroger in 2014. Nature's Bounty was acquired by the Carlyle Group in 2010 while Nutraceutical was acquired by another private equity firm, HGGC LLC, in August. That is at least a testament to the cash generative capabilities of the sector.

The above shares suggest that a lot of good news has already been priced in and that the story of deteriorating nutritional values in foods is not yet mainstream enough to drive investors interest. Nevertheless, this is a story I will be keeping close eye on as well as the evolving vertical farms sector which is climate controlled and could also benefit from this story.
Back to top